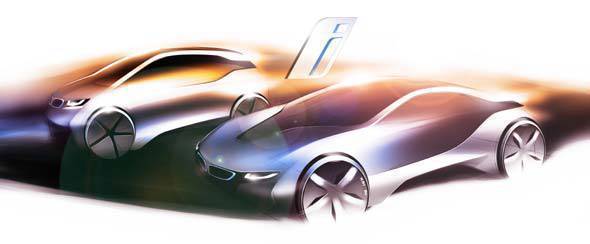 BMW has launched a sub-brand that distances itself from the German carmaker's focus on creating "ultimate driving machines." BMW i, as it is called, will be devoted to "developing sustainable mobility solutions."
"BMW i represents a new movement in premium mobility," said Ian Robertson, member of the board of management of BMW AG responsible for sales and marketing. "With the introduction of this new sub-brand, the BMW Group reaffirms its leadership as the most innovative and sustainable premium car company. The products and services have been conceived around a revolutionary approach: purpose designed and purpose built for sustainable, premium mobility. It's a new day in our industry; a new era for individual mobility. This is BMW i--Born Electric."
The BMW i sub-brand expects to launch its first two models in 2013--the BMW i3, which was previously known as the Megacity Vehicle and will be the German carmaker's first series-produced car for city use to be solely driven by electric power; and the BMW i8, which is based on the Vision EfficientDynamics plug-in hybrid concept study.
BMW's i sub-brand is composed of vehicles and services developed since 2007 as part of project i, a BMW Group think tank that focuses on sustainable mobility solutions. The group is tasked to respond to a customer's changing needs, including the rising demand for alternative drivetrains such as electric drive systems and hybrids.
"BMW i offers visionary cars and services, inspiring design, and an entirely new concept of premium mobility--all with a focus on sustainability," Robertson said. "With BMW i, we are building on the success and strength of our core brand."
Photo from BMW