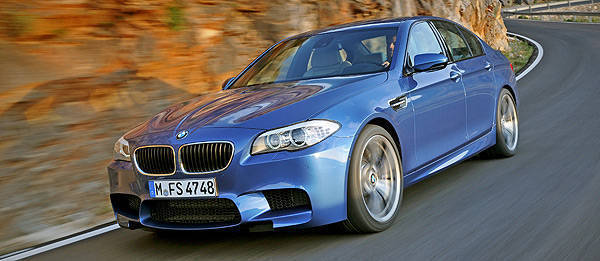 If you're you're planning to buy a brand-new car this year, you may want to wait for what Asian Carmakers Corporation (ACC), the authorized importer and distributor of BMW vehicles in the Philippines, will have in store for you.
According to ACC executive director Glen Dasig, due to arrive this year are the all-new BMW 3-Series, the all-new 7-Series and the high-performance M5 executive sedan.
ACC hopes to launch the all-new 3-Series led by the 328i by March 2012 followed by the M5 in the middle of the year. Bringing up the tail-end will be the all-new 7-Series before year-end.
For those who've been wanting to buy the 1-Series M Coupe but were put off from doing so, either because the Philippine allotment of eight units were quickly snapped up or because BMW is ending its production after December 2011, you're in luck. Apparently, the demand for the 1-Series M Coupe has been so great that BMW has decided to continue producing it.
ADVERTISEMENT - CONTINUE READING BELOW ↓
"BMW can't keep up with the demand for the 1-Series M Coupe that it has decided to continue its production until mid-2012," Dasig confirmed.
If you're wondering just how in demand the 1-Series M Coupe is, BMW Group Asia's corporate affairs director Sethipong Anutarasoti revealed that the carmaker's Singapore dealerships have received a total of 40 orders for the high-performance two-door sports car.
So if you've got more than P5 million lying around, now would be a good time to drop by your nearest BMW dealership and place your order on the still-available 1-Series M Coupe.
ADVERTISEMENT - CONTINUE READING BELOW ↓
Recommended Videos