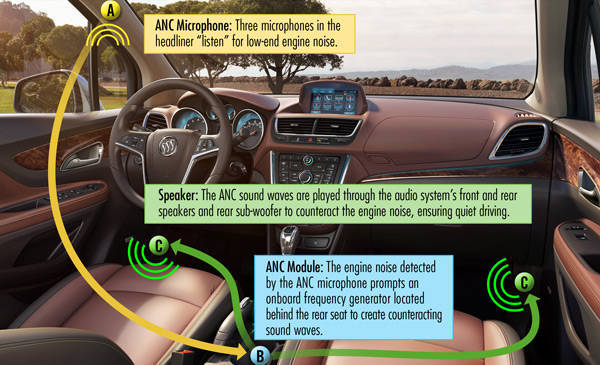 Noise-canceling technology, which used to be exclusive to headphones, has now found its way into cars thanks to audio equipment manufacturer Bose.
Utilizing the same technology Bose uses for its headphones, which cancels sound with sound, the same principle is now being applied to vehicles.
The system works by identifying the unwanted engine, wind, or road noise using information it receives from multiple microphones throughout the interior, and then creating an acoustically opposite signal that operates continuously.
"You can still hear the things that you're supposed to hear in the car for functionality, performance, pleasure, tactical experience, but you are eliminating the unpleasant sounds that you may hear from just the engine mechanically performing," said Bose senior marketing manager Heidi Grissom.
Unfortunately for us, Bose will be introducing its in-car noise cancellation technology with the 2013 Buick Encore, which isn't available here. Hopefully, this technology will become mass-market sooner than Justin Bieber can release a duet with Madonna.
Continue reading below ↓
Recommended Videos