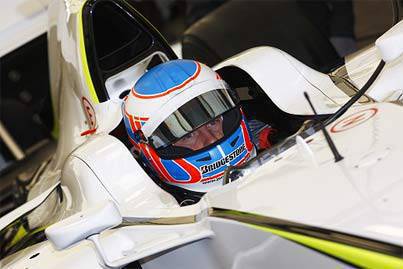 Bad weather did not dampen the winning spirit of Brawn GP's Jenson Button.
Fresh from his victory in Melbourne, Australia for the first Formula One race of the 2009 season, Button kept his grip on the top spot during the second race in Sepang, Malaysia over the weekend.
"Last weekend, we said that we had a fairytale start to the season and I am so proud that it has continued here," Button said after the race.
Button's lead was followed by BMW's Nick Heidfeld and Toyota's Timo Glock in the 31-lap Malaysian Grand Prix over the weekend.
Jarno Trulli, who finished third in Melbourne, landed on the fourth spot; while Button's teammate Rubens Barichello, who was second in the Australian Grand Prix, came in fifth.
The race, which was initially slated for 56 laps, was stopped at lap 32 due to monsoon rains and the race results based on lap 31. The last time a race was stopped due to bad weather was in 2003 in Brazil.
Race Results
1 Jenson Button (Brawn-Mercedes)
2 Nick Heidfeld (BMW Sauber)
3 Timo Glock (Toyota)
4 Jarno Trulli (Toyota)
5 Rubens Barrichello (Brawn-Mercedes)
6 Mark Webber (RBR-Renault)
7 Lewis Hamilton (McLaren-Mercedes)
8 Nico Rosberg (Williams-Toyota)
9 Felipe Massa (Ferrari)
10 Sebastien Bourdais (STR-Ferrari)
11 Fernando Alonso (Renault)
12 Kazuki Nakajima (Williams-Toyota)
13 Nelsinho Piquet (Renault)
14 Kimi Räikkönen (Ferrari)
15 Sebastian Vettel (RBR-Renault)
16 Sebastien Buemi (STR-Ferrari)
17 Adrian Sutil (Force India-Mercedes)
18 Giancarlo Fisichella (Force India-Mercedes)
Ret Robert Kubica (BMW Sauber)
Ret Heikki Kovalainen (McLaren-Mercedes)

Continue reading below ↓
Recommended Videos