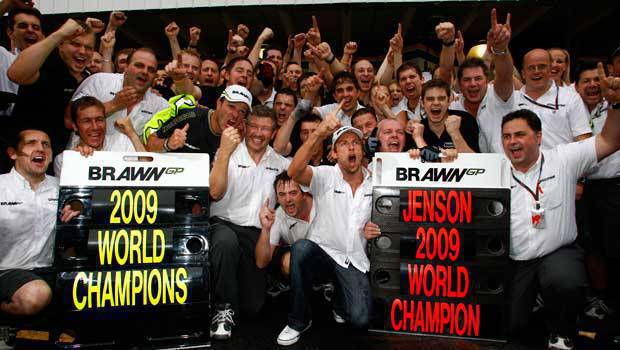 Brawn GP's Jenson Button raced to realize a dream as he claimed the 2009 Formula One Season's championship title over the weekend.
Button, who dominated the first half of the season before performance faltered in the past few races, started on the 14th place in Brazil but drove aggressively and landed on fifth place on Sunday. He was just behind another title contender, Red Bull Racing's Sebastian Vettel, and three positions ahead of Rubens Barrichello. Button's total points-tally of 89 after the race became mathematically insurmountable for Vettel's 74 and Barrichello's 72 points.
"Today was the best race that I've driven in my career and I'm really going to enjoy this moment," Button said in Brawn GP's website. "It's going to take a while to sink in but for now I'm just reveling in the achievement of a lifelong dream. It's going to be one hell of a party tonight!"
ADVERTISEMENT - CONTINUE READING BELOW ↓
Button's win and Barrichello's eighth place finish were also enough for Brawn GP to bag the constructor's title and make history as the first team to earn this achievement on its debut season.
"I am so incredibly proud of the team and our drivers and it's so very special to have won the Constructors' and the Drivers' Championships in our first year as Brawn GP," team owner and principal Ross Brawn said. "The second half of the year has been tough after such a successful start but getting the results in the difficult times is what counts in a Championship season."
While the Brawn GP team basks at the glory of their wins, Red Bull Racing is also celebrating as driver Mark Webber claimed his second victory this year. He was followed by BMW Sauber's Robert Kubica and last year's champion, McLaren's Lewis Hamilton. Claiming the rest of the points in Brazil were Ferrari's Kimi Raikkonen in sixth place and Toro Rosso's Sebastien Buemi in seventh.
ADVERTISEMENT - CONTINUE READING BELOW ↓
Recommended Videos