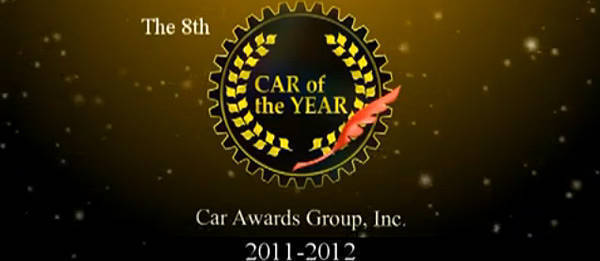 Car Awards Group Inc. (CAGI), the award-giving body made up of the country's premier motoring journalists, has officially launched its search for the 2011-2012 Car of the Year-Philippines (COTY-PH).
Qualified entries for the 2011-2012 Car of the Year-Philippines are all new passenger cars and commercial vehicles introduced to the market between October 2010 and October 2011. The vehicles will be subjected to both qualitative and technical evaluation.
The qualitative assessment will examine the vehicle's aesthetics, ergonomics, noise, vibration and harshness levels, ride comfort and space. The technical evaluation will measure through the use of calibrated instruments the vehicle's zero-to-100kph acceleration in seconds, its braking distance from 100kph-to-zero in meters and its handling though a 120m chicane course.
The qualitative evaluation will be conducted at the Ortigas Home Depot parking lot on September 11, 18 and 25, and October 2, 9 and 16 while the rigorous technical testing will be held at the Clark International Speedway on October 26 and 27.
The awarding ceremonies for the 2011-2012 COTY-PH winners will be held in April 2012 during the Manila International Auto Show at the World Trade Center in Pasay City.
"Despite the slowdown in 2011 car sales after last year's record highs, prospects for the Philippine automotive industry continue to be bright. With automotive manufacturers and distributors bringing in the latest models and offering a wider range of product offerings, Filipino consumers now have more options to choose from," said CAGI president and Top Gear Philippines' technical editor Ferman Lao. "I believe that through COTY-PH, motoring journalists can provide useful information to Filipino consumers to guide their purchase decisions."
Continue reading below ↓
Recommended Videos