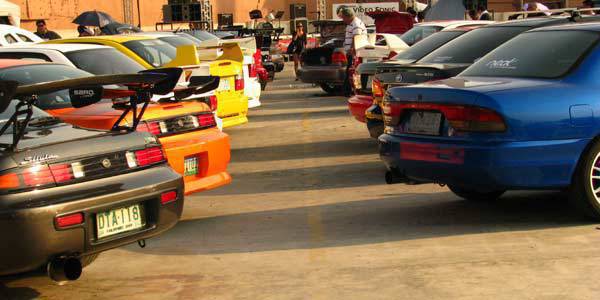 Some car clubs are known for doing fun runs for a good cause by transporting food or medical supplies to impoverished areas. The South Auto Club, however, decided to do things differently.
On May 22, the South Auto Club held South Auto Show for the benefit of the Parañaque Dental Chapter, a non-government organization aimed at promoting oral health through outreach programs nationwide. To support the group, the South Auto Club donated the entire proceeds from the car show-from ticket sales to joining fees and rental charges.
The response of car enthusiasts was overwhelming as the attendance during the show exceeded South Auto Club's expectations.
Continue reading below ↓
Recommended Videos
"We were only expecting around 60 cars but we were surprised that at around lunch time we already had 79 cars participating in the show so we're very happy with the turnout," said Ana Pulumbarit, South Auto Club secretary.
A plethora of vehicles were on display, from the old-school first-generation E10 Toyota Corolla and a Mitsubishi Celeste to eight Mitsubishi Lancer Evolutions of varying generations. A yellow Lamborghini Murciélago and an orange 997 Porsche Turbo were also there to represent exotic supercar category.
Following the success of South Auto Club's first car show for a cause, the group is now aiming at an annual affair which will bring different organizations and beneficiaries together.
"We're already discussing what organization we'd like to help fund for next year so that we can prepare for it and make the next auto show an even bigger event," Pulumbarit said.
Want tips on acing your next car show participation? Click this link to learn from someone who has been judging car shows for years.