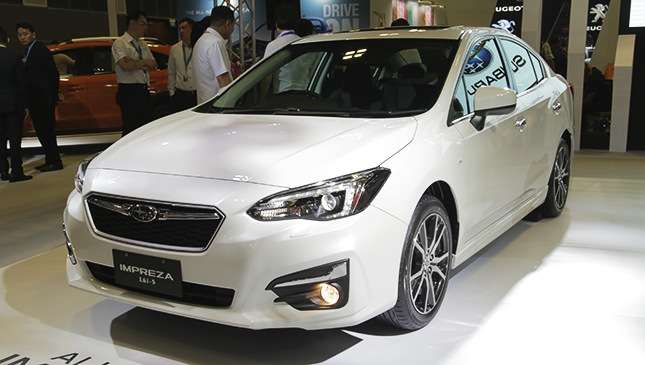 Last week, we were given the opportunity to witness the all-new Subaru Impreza's regional launch in Singapore, where we had the chance to test drive a few units as well.
The launch took place at the Subaru booth during the Singapore Motorshow, and visitors were flocking to the event even prior to the vehicle's unveiling. Four variants were introduced to eager media and car nuts: the four- and five-door 1.6i-S and the four- and five-door 2.0i-S.
The all-new model is the first Subaru to be built on the Japanese carmaker's new global platform, with the next one reportedly being the Subaru XV set to be unveiled at the Geneva International Motor Show later this March.
During testing day, we were brought to three small tracks where we would drive the Impreza as well as some of its competitors from others brands. Each course was designed to highlight the different features of the car, including handling and stability. Steering was responsive during the slalom, and the car's new platform performed admirably through an uneven segment of the road.
Although it was reported that the Philippines will only be getting the four-door 2.0i-S variant, our fingers are crossed that we'll see the hatchback in the near future.
You'll be seeing the all-new Impreza in the metal at this year's Manila International Auto Show. In the meantime, feast your eyes on the photos below.