The outgoing Aston Martin Vantage is a tough act to follow—it's been one of the most successful cars in the British brand's history. So, when Aston Martin Manila unveiled the all-new model at the Grand Ballroom of the swanky Okada Resort and Casino, we all wondered how the carmaker could have possibly made it better than before.
The latest Vantage carries the tagline, "Beautiful won't be tamed," and flaunts the new design language first seen on the DB10 concept car that was specifically created for the 2015 James Bond film Spectre. It's a significant departure from the previous Vantage and is described by Aston Martin as a "bold new look."
The car's front end has clearly been influenced by the aerodynamics of the Vulcan, with similarly styled headlights. The opening for the radiator is now far larger, underscored by an aggressive front splitter. The engine cover is now completely devoid of the ventilation slats of the preceding model. On the rear end, meanwhile, we see more of the DB10 concept, but there's an LED strip that goes right across the entire width to connect the taillights.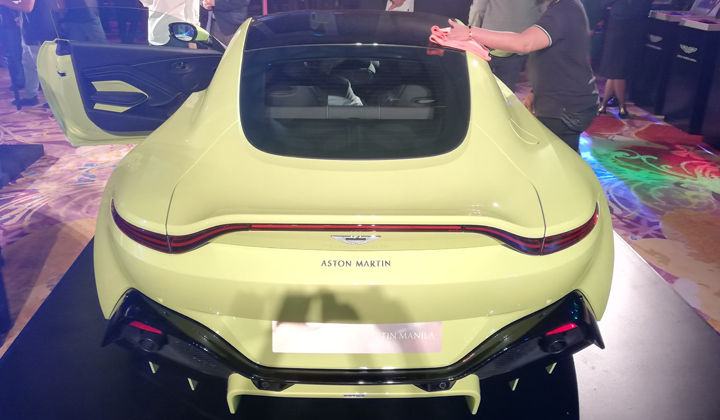 Continue reading below ↓
Recommended Videos
An all-new car this is, with an even more predatory stance. With its long hood, fastback tail, and perfect proportions, the new Vantage is quintessentially an Aston Martin.
The design improvements are also apparent in the interior, where there is said to be more space and headroom compared with the outgoing model. As before, there will be different trim materials, upholstery options, and surface finishes to choose from and combine in order to build a truly bespoke car.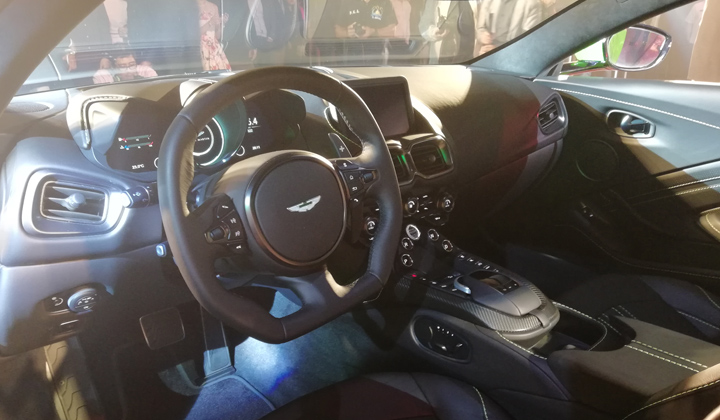 Aside from having the traditional old-world luxuries that Aston is known for, this Vantage is also packed with modern driving aids like dynamic torque vectoring, active dampers, and an electronic rear differential, all to control the power brought forth by a new engine.
In keeping with current fashion, Aston has chosen to switch from atmospheric induction to twin-turbocharging via a 503hp 4.0-liter V8 mated to a ZF eight-speed automatic transmission. At a trim 1,529kg, this Vantage is said to be able to hit 100kph in 3.6sec and continue on to a top speed of 313kph.
Now, to answer the question: Is this car better than the old one? The old one was so good, but this is more of the best from England.