Like for like, here is a twin-turbo, convertible V8 BMW that's over 100kg heavier and two-tenths slower to 100kph than its equivalent twin-turbo, coupe V8 BMW.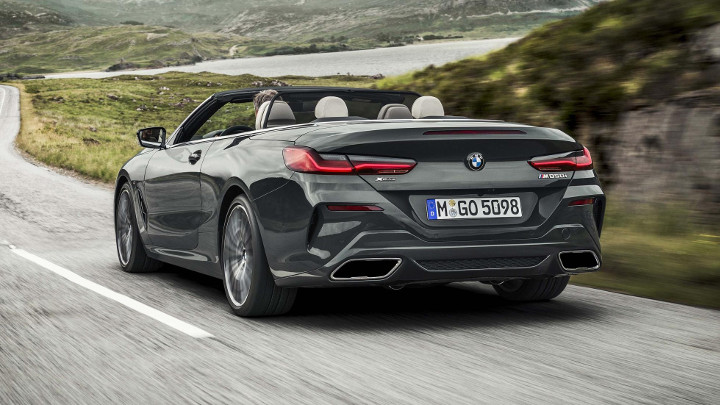 So, welcome everyone, to the inevitable: The new BMW 8-Series Convertible, the second variant in the all-new 8er line-up before the Gran Coupe arrives to complete the range.
ADVERTISEMENT - CONTINUE READING BELOW ↓
We've had the Coupe–and come away impressed by its technical ability but unsure of its specialness—and seen the M8 GTE racer. This Convertible features a folding cloth roof, said to offer superb sound insulation and one that "pulls taut over the interior when closed". Well, you'd certainly hope so.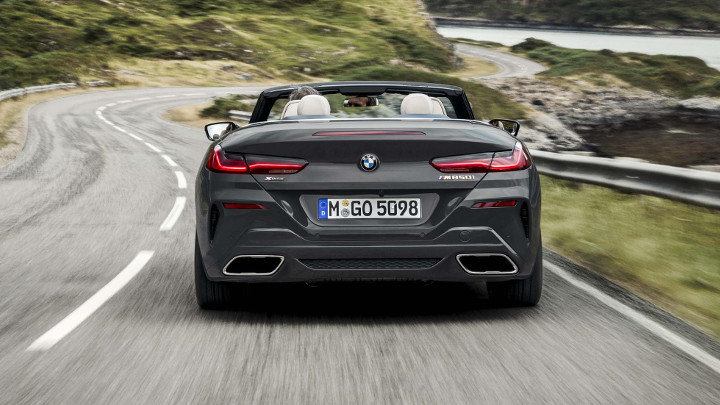 In any case, said roof can be opened or closed in 15 seconds, at speeds of up to 50kph. In a "hush". There's a clean line to the profile with the roof down, culminating in that rear roof cover's domes just behind the rear seats. There's a wind deflector and the option of neck warmers; like Mercedes-Benz's 'air scarf', this handy feature blows warm out through vents in the front-seat head restraints onto your neck. Winter is coming, after all.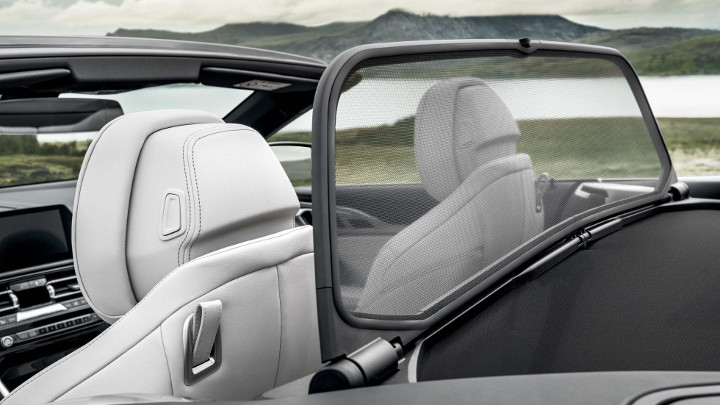 ADVERTISEMENT - CONTINUE READING BELOW ↓
Recommended Videos
Changes over the 8-Series Coupe are few: There are new cross struts and a new shear panel for the underbody. And of course, rollover protection—two aluminum bars behind the rear-seat head restraints. Pray you will never need them.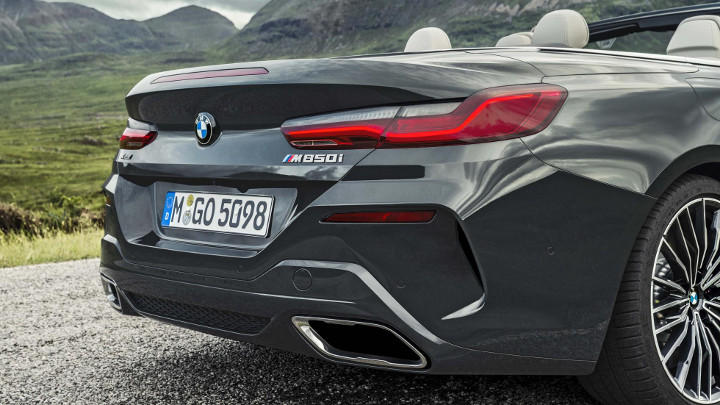 There are two engines being offered at launch: A straight-six 3.0-liter diesel that produces as much power as a Honda Civic Type R (316hp) but considerably more torque, at 679Nm. This car—which you probably don't want in a big, fat, luxury convertible—will go from 0-100kph in 5.2secs. Typical overtaking should be relatively brutal.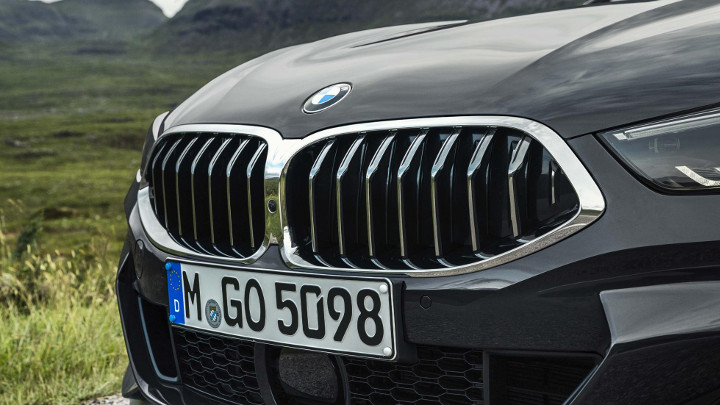 ADVERTISEMENT - CONTINUE READING BELOW ↓