Imagine being paid to rifle through the Bugatti back catalogue before choosing a car to completely reimagine in a manner appropriate for the 2020s. But while Ettore and his son Jean Bugatti were responsible for a truly outrageous group of cars, there is one that nudges above the others, for a whole bunch of reasons—the 1936 Type 57 Atlantic.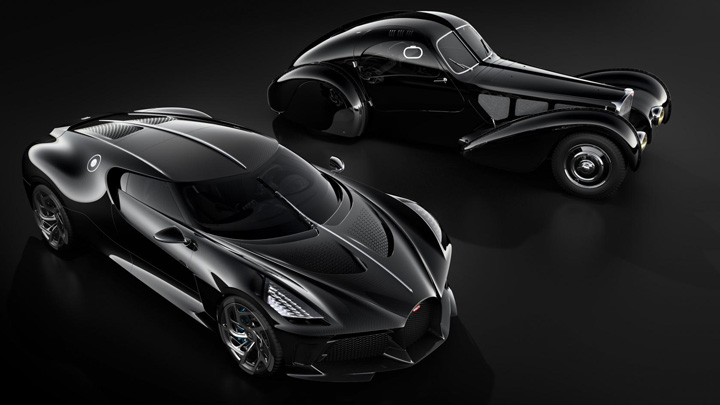 "When the team and myself started to design this car," says Bugatti designer Etienne Salomé, "we really wondered, 'what if Jean would still be there, how would he translate the timeless elegance of his own private Atlantic onto a modern-day Bugatti?'"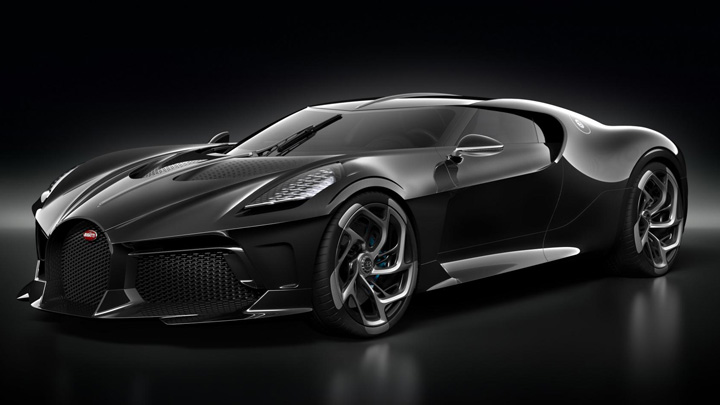 ADVERTISEMENT - CONTINUE READING BELOW ↓
'La Voiture Noire' is the result, an extraordinary looking machine that uses the Chiron as its basis, with the familiar—if that's the word—near-1500hp, 8.0-liter, quad-turbocharged, 16-cylinder underneath that majestically reworked rear end. There's one other thing: Although the exact figure hasn't been confirmed, this one-off has apparently set its new owner back £12 million (P826 million), making it the most expensive new car ever. Sheesh.
A bit of history and context is needed if we're to make sense of this. Ettore Bugatti was the son of a celebrated art nouveau furniture maker, and his brother Rembrandt was an animal-loving sculptor whose works are now worth millions (the epic late Twenties Bugatti Royale had a rearing elephant on top of its radiator cap as a homage to his most famous work). Although the Bugatti legend is predicated on fabulous success in the early days of Grand Prix racing, the company also created unbelievably glamorous cars for the world's wealthiest people.
They're all valuable now, of course, but the Type 57 Atlantic is the guv'nor, not least because only four were made between 1936 and 1938. These were chassis no: 57473, sold to Parisian entrepreneur Jacques Holzschuh (later chopped in half when it got stuck on a railway crossing), 57374, delivered new to Baron Victor Rothschild and owned these days by renowned American collector Peter Mullin (the man who wants to open a £150m car museum and track in the Cotswolds), and 57591 which went to British barrister Richard Pope and is now owned by Ralph Lauren.
ADVERTISEMENT - CONTINUE READING BELOW ↓
Recommended Videos
And the fourth? Well, that's 'La Voiture Noire', a Type 57 SC Atlantic built and owned by the man who'd designed it, Ettore Bugatti's son Jean. (Jean was killed in August 1939 while driving the very Bugatti that had won the Le Mans 24 hours race just a couple of months earlier, as he attempted to avoid a cyclist in a village close to the factory.)
The T57 Atlantic used aerospace techniques in its design and construction, its most recognizable feature probably the dorsal seam that runs the length of its body. Jean's friends and many of Bugatti's racing drivers (including the amazing Robert Benoist, a GP driver and Le Mans winner who joined Winston Churchill's Special Operations Executive in 1940, helped the French Resistance, escaped the Nazis but was subsequently re-captured and executed by them in 1944… but that's another story) regularly borrowed the car. So as well as being unutterably beautiful, it also has incredible provenance.
Or it would if anyone knew where it was. When the Germans seized Bugatti's Molsheim factory in 1940, the most important company property was quickly gathered and put on a train to Bordeaux. This included 'La Voiture Noire', but when the train arrived at its destination the car had vanished. Given that Ralph Lauren reportedly turned down an offer north of $100m for his Atlantic, the status of the original 'La Voiture Noire' would likely make it the most valuable car ever—if only it could be found. Needless to say, plenty of people are on the case.
ADVERTISEMENT - CONTINUE READING BELOW ↓
Which brings us back to the new car. CEO Stephan Winkelmann had form in the one-off department when he ran Lamborghini, and it seems he's reanimated the idea now that he's comfortably ensconced at Bugatti. "Customers expect us to continually surprise them and to move the goalposts beyond the limits of their imagination. We have just succeeded in doing so with 'La Voiture Noire'," he says. Indeed.
Although clearly related to the Chiron, 'La Voiture Noire' has enhanced sculptural qualities, as befits Etienne Salomé's interest in the arts (he's also a sculptor himself, with a nice line in 1/18th scale aluminium Bugattis). The area around the engine bay is particularly lovely, the team having figured out a way of covering it while still allowing the hot air such a vast piece of engineering generates to escape. This is done by micro-perforated carbon on the engine cover so it remains fully functional while also visually separating LVN from Chiron. And check out the car's six exhaust pipes, another nod to the original, although the T57 Atlantic's were more like slender Sobranie Black Russian ciggies compared to the new car's enormous Cuban cigars.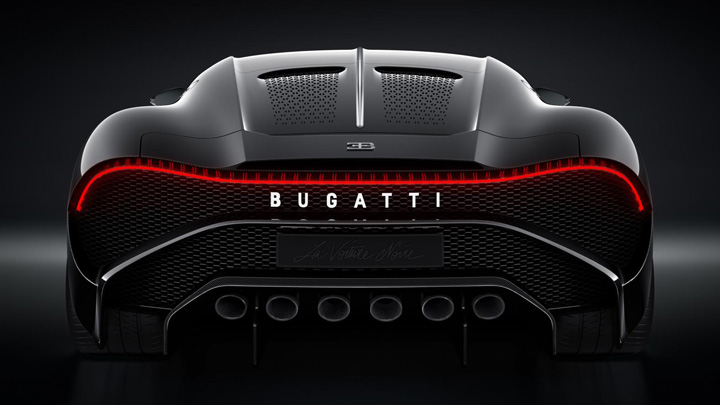 Upfront, La Voiture Noire looks more seductive and less menacing than the Chiron. "I wanted 'LVN' to have a face," Salomé tells me, "which is why the headlights are more expressive. The way the front fenders crest is also part of that." In this respect, it's more Lamborghini Miura than pre-war or indeed current Bugatti. The cockpit glass area has a visor-like look, and despite its none-more-black paint finish, the car's form changes according to whatever reflections are at play across it. No doubt the internet will have its say, and the haters will hate because that's what they always do. But trust me, La Voiture Noire looks absolutely sensational in the flesh, and the guys on the design team are respectful, highly talented custodians of the Bugatti legacy.
ADVERTISEMENT - CONTINUE READING BELOW ↓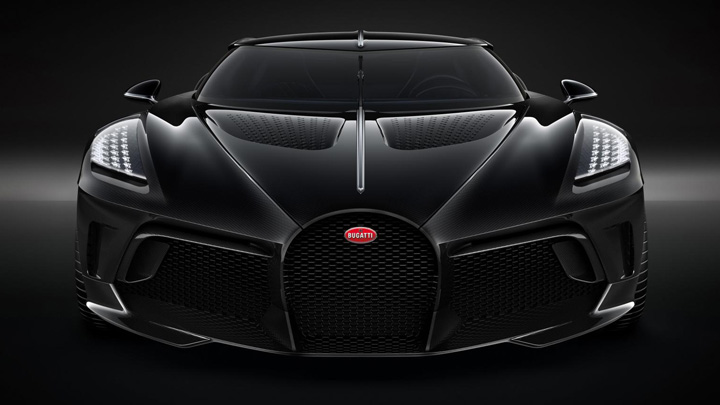 It's also exactly what Bugatti should be doing to evolve the company. Yes, an electrified super-sedan that dusts down the Royale name is said to be in the works, and if anything can justify level four autonomy, it's a new super-luxe Bugatti limo. There will also be ever more aggressive versions of the Chiron. But La Voiture Noire demonstrates what can result when art and money spectacularly collide. There's no point opining that £12m is an absurd sum of money for a car. Of course it is. But just look at the thing… and then imagine what might be next.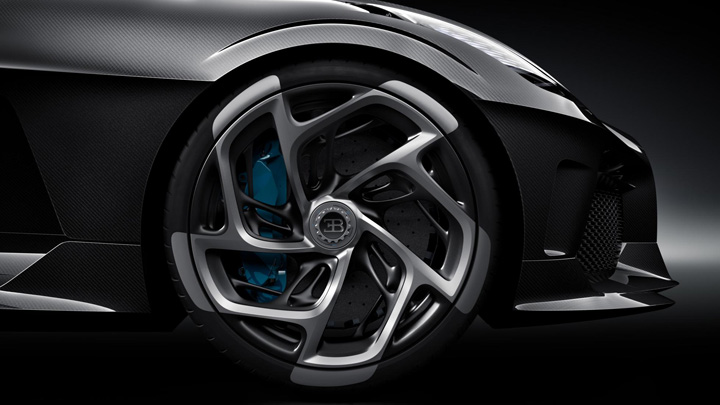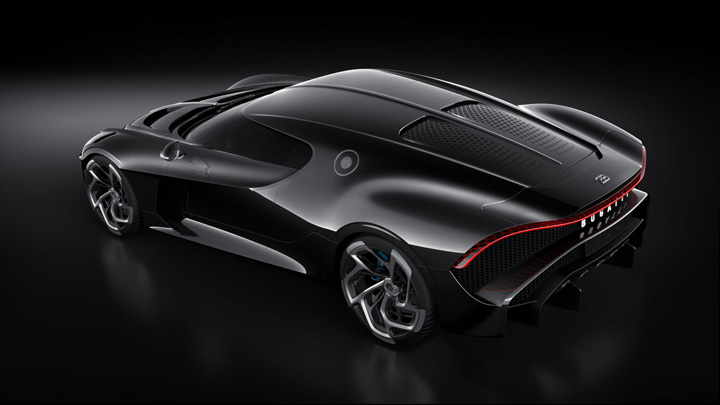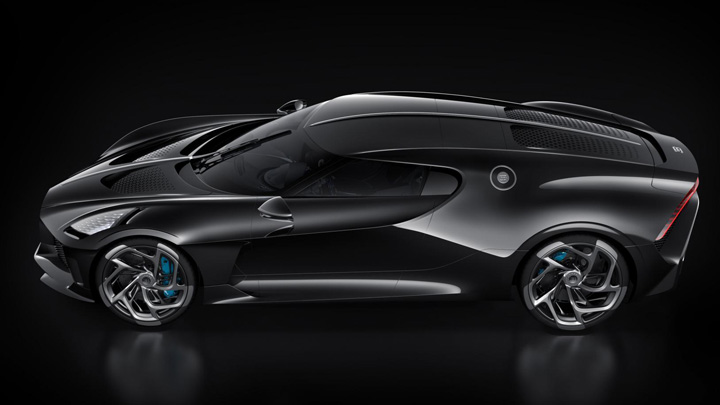 ADVERTISEMENT - CONTINUE READING BELOW ↓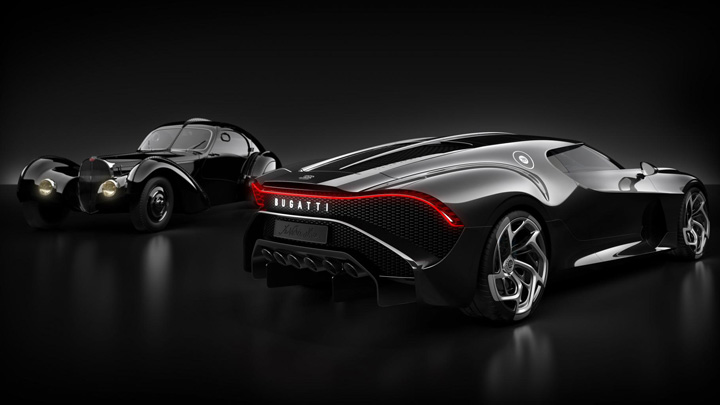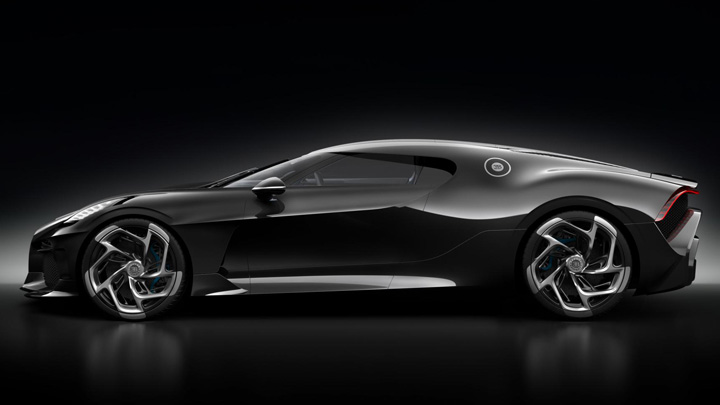 NOTE: This article first appeared on TopGear.com. Minor edits have been made.