If you live your life one-half second at a time, prepare for some excellent news: The Chevrolet Camaro ZL1 1LE now comes with a 10-speed automatic gearbox. Before, it, um, didn't.
We're told that with this fast-shifting new gearbox fitted, the car laps GM's 4.7km Milford Road course "more than one-half second" faster than a Camaro ZL1 1LE with the—until now—standard fit six-speed manual. Chevy hasn't detailed how many 'one-half seconds' the new 10-speed ZL1 1LE takes to go from 0-60mph, but the six-speeder does it in seven 'one-half seconds.' That's 3.5sec, just so we're clear.
Why give a track-honed manual car an auto-shifter? Because this new gearbox "is optimized for speed." Much work has been done to make it feel racier—calibrations, traction management, and so forth—and indeed, Chevy reckons that on a longer course like That One In Germany, you'll be able to shave several 'one-half seconds' off a lap time compared to a manual gearbox ZL1 1LE. Sweet.
In any case, it's a good excuse to remind yourself how cool the ZL1 1LE looks. Here it is—though with a six-speeder—moments after the words "watch this" may have been uttered.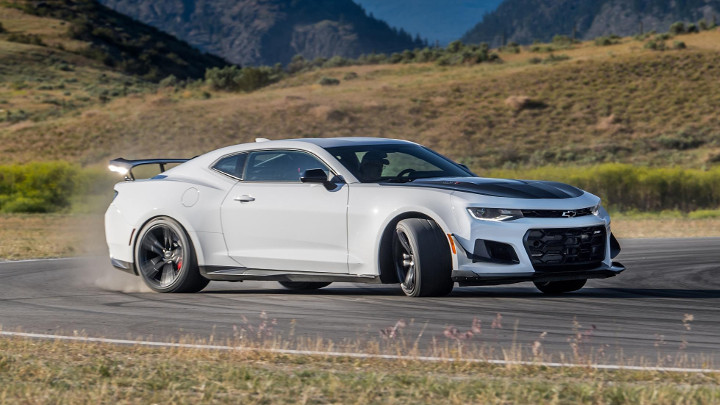 Once again, for those at the back.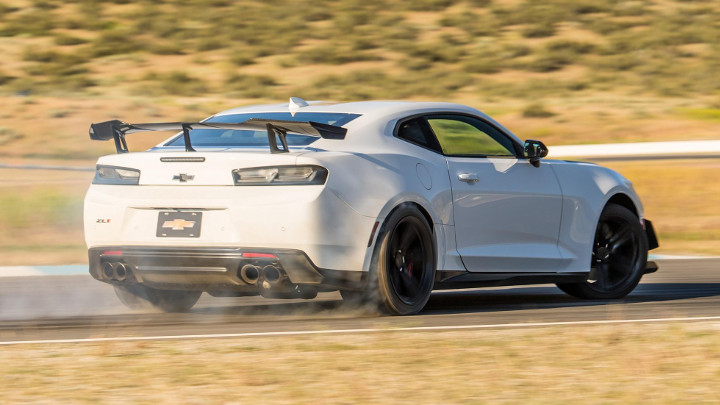 And yes, Mr. Wayne, it does come in black.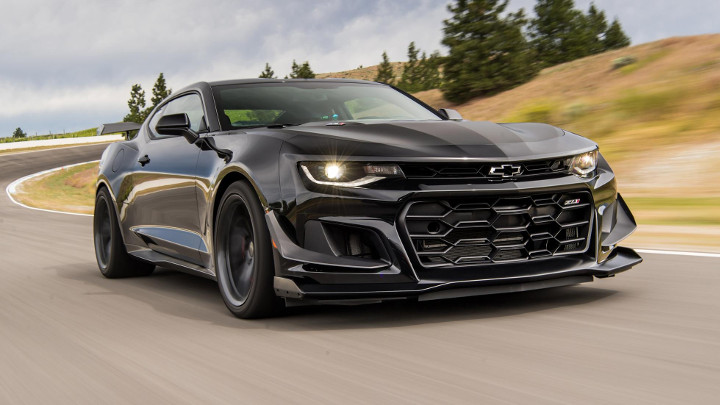 Now go read our first drive of the track-honed manual muscle car here.
NOTE: This article first appeared on TopGear.com. Minor edits have been made.