Believe it or not, this is the fourth generation of Ford Focus ST. Rivals with that sort of lineage were inducted into the hot hatchback hall of fame long ago, and yet it's safe to say the ST is still a long way from icon status.
There are plausible reasons why. Every generation has had a burlier RS brother muscling its way into the limelight, beside which the ST can only ever feel tame. Especially when it's been offered in both estate and diesel versions. The glamour fades when your performance car can also play the role of a minicab.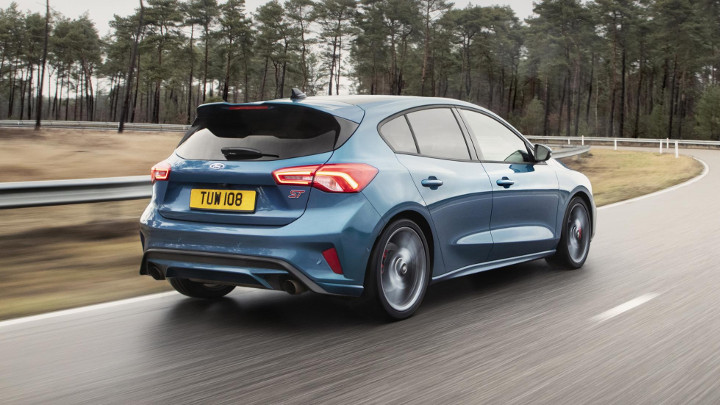 The smaller Fiesta ST is a real star, though, and perhaps in the hope some of its magic might rub off on its bigger brother, Ford has seemingly used the same grille and paint tins on the latest Focus ST. It's still got a pretty malleable spec: You've a choice of five-door hatch or wagon, gasoline or diesel, and manual or automatic. Serious drivers need only apply for the gasoline, though.
ADVERTISEMENT - CONTINUE READING BELOW ↓
For starters, its 2.3-liter four-cylinder turbo produces 276hp and 420Nm of torque, and while the former isn't class-leading, effectively matching the Hyundai i30 N, the latter beats the current class champion, the Honda Civic Type R. Ford reckons on 0-100kph in sub-6.0sec.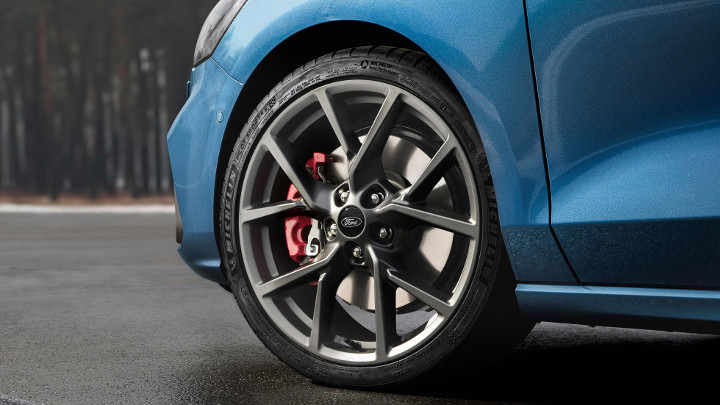 Only the gasoline option comes with turbo-lag-busting tech from the Ford GT and a new electronic limited-slip differential on the driven front axle, too. Ford claims the latter is quicker-reacting and more accurate than the mechanical setups we like so much in the ST's hardcore rivals. The diesel (a 187hp/400Nm ft 2.0-liter, for what it's worth) gets a brake-based torque vectoring system in its place, and can't be mated to the seven-speed auto.
The ST also offers an optional Performance Pack, which brings rev-matching to the six-speed manual gearbox, launch control, and a clever suspension system called Continuously Controlled Damping that monitors various parameters every two milliseconds and tells the dampers to soak things up accordingly.
Suspension changes otherwise sound relatively minor, but the standard Focus is pretty damn good to drive, so it's not worth worrying. The ST sits 10mm lower and is marginally stiffer, while its steering is 15% quicker. The wagon has a different setup to account for the heavier loads it'll carry.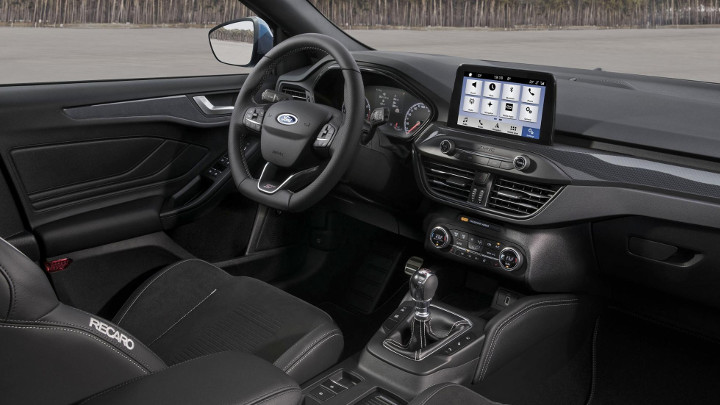 The Performance Pack also adds a Track mode, possessing looser stability-control settings, to the car's drive mode roster. It's the first time those have appeared in the Focus ST, and they look simple to cycle through thanks to steering-wheel-mounted buttons. Which goes some way to chip away at our concerns about the Sport and Track modes' electronic noise enhancement tech. Could be good, could be dodgy; these systems can go either way.
While we're talking exhaust noise, the pipes have moved to the outer edges of the rear diffuser to right a wrong of the old ST, whose central exhaust pipe denied it towing capability. Rest assured you can hitch a caravan to this one. Other cloyingly sensible abilities include adaptive cruise control, fully-automated parking, and the fact that the ST can act as a Wi-Fi hotspot for up to 10 devices. Perhaps most important of all, though, you can still have it in orange. Maybe there's some glamor here, after all.
ADVERTISEMENT - CONTINUE READING BELOW ↓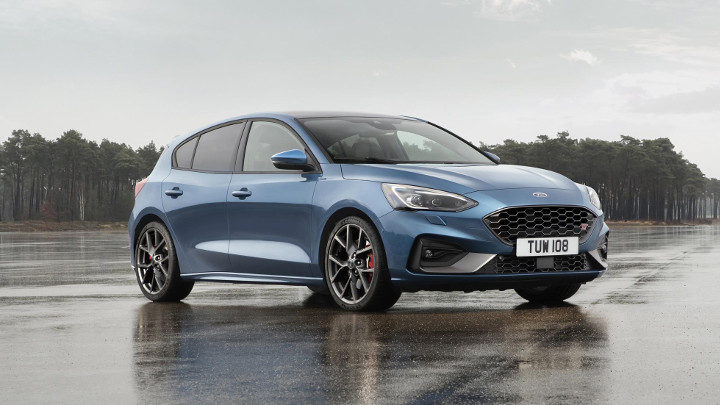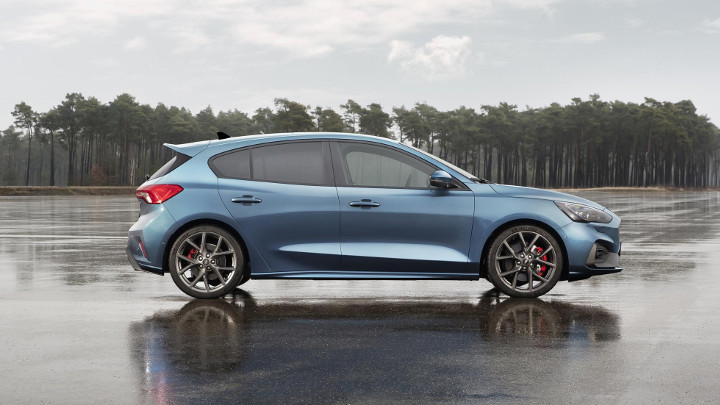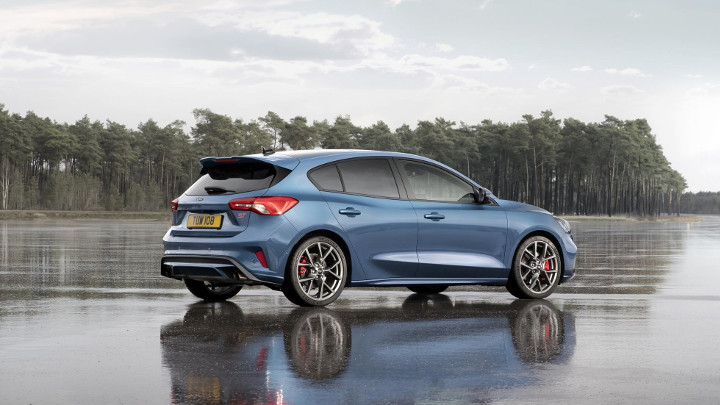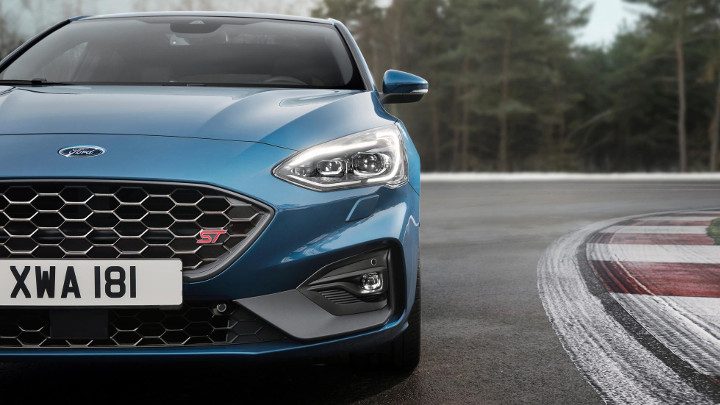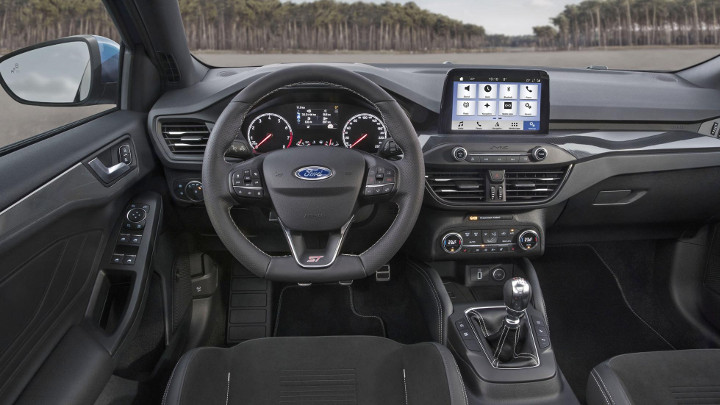 ADVERTISEMENT - CONTINUE READING BELOW ↓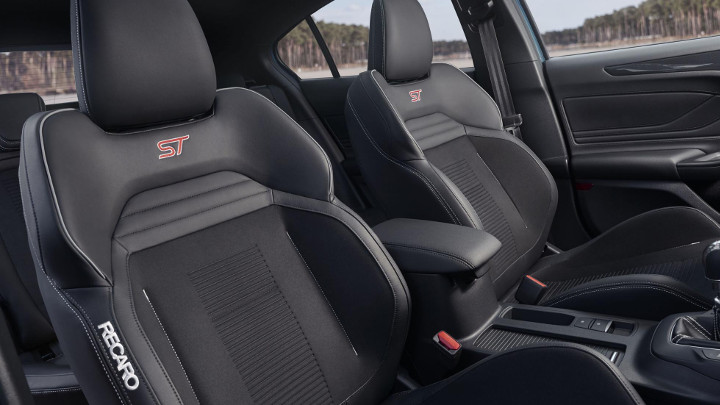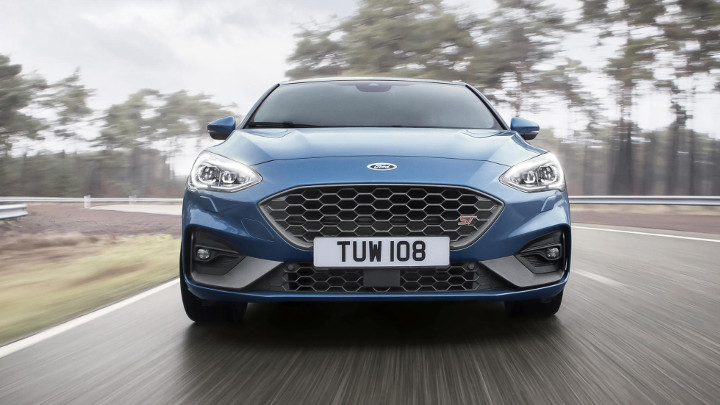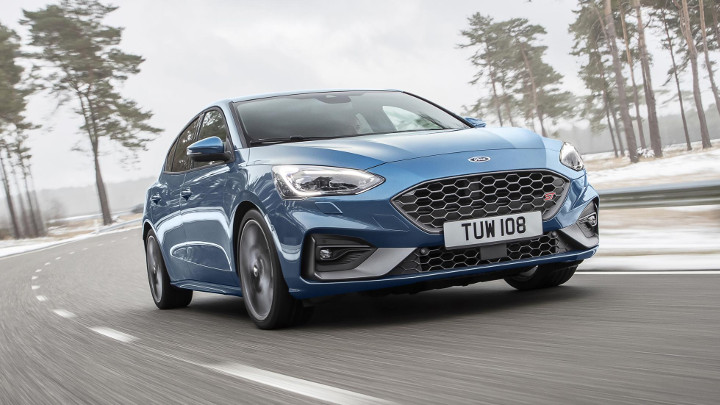 NOTE: This article first appeared on TopGear.com. Minor edits have been made.