Don't waste precious seconds gazing at the new Mercedes-Benz GLC trying to spot sweeping changes to the looks. There aren't any. Fresh LED swooshes and a dab more chrome have been the order of the day for Merc's rival to the BMW X3 and the Porsche Macan.
But as one of the less-ugly family SUVs around, that's fine. So, allow us to point out the bits you need to know.
First up, behind that beefier new grille, there's a new family of engines. Want a petrol-powered GLC? Choose between a GLC 200 (2.0-liter, four-cylinder, 197hp) and a GLC 300 (same size engine, uprated to 254hp). Both of those get 48-volt mild-hybrid tech—basically a starter motor generator providing better stop/start response and a 149Nm boost of torque.
Continue reading below ↓
Recommended Videos
Recently, Mercedes has invested over £2 billion (P137 billion) in diesel engines, even as it plunges headlong into electrification with the EQ brand. Benz sees a future for diesel, all right, and putting its money where its mouth is, there are new oil-burners for the GLC. The GLC 200d has 161hp, the GLC 220d nudges that to 194hp, and the top-dog is a GLC 300d is good for 242hp. Every single version gets a nine-speed automatic gearbox and all-wheel drive.
Another boon of the high-voltage hybrid tech is it'll power cleverer suspension gubbins. Mercedes explains "infinitely adjustable dampers are controlled individually for each wheel in interaction with the engine, transmission, and steering characteristics." Well, the Porsche Macan is getting on a bit. Maybe Mercedes fancies elbowing its way into the sporty side of the family-SUV game.
Inside, the MBUX entertainment system has been shoehorned into the GLC. It's not just sharper graphics and Pixar-spec animation—the "Hey Mercedes" voice assistant and the video-augmented satnav from the A-Class are also thrown in. Plus, you get the gadget from the new CLA, which deploys the ambient lighting to spotlight where the driver's hands are in the car.
Life for the Jaguar F-Pace and Alfa Romeo Stelvio just got a little bit tougher, then.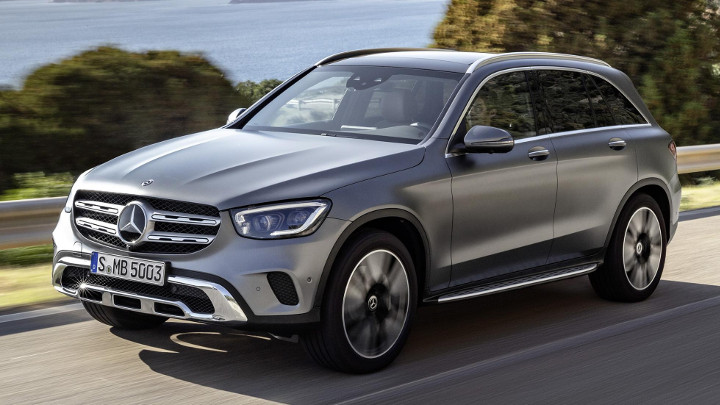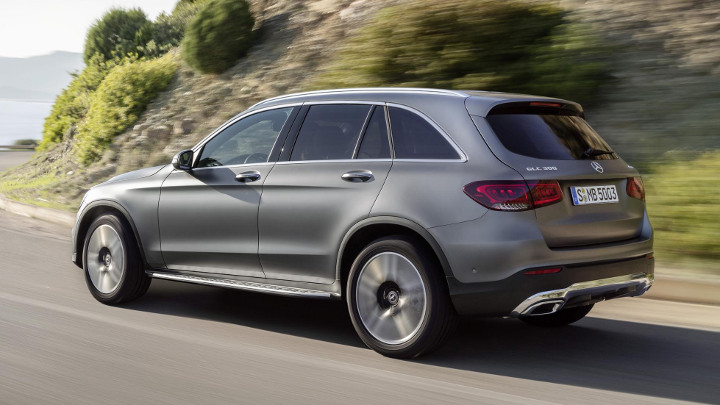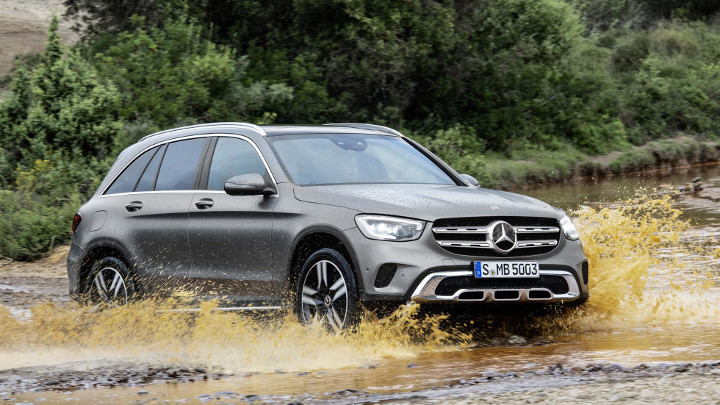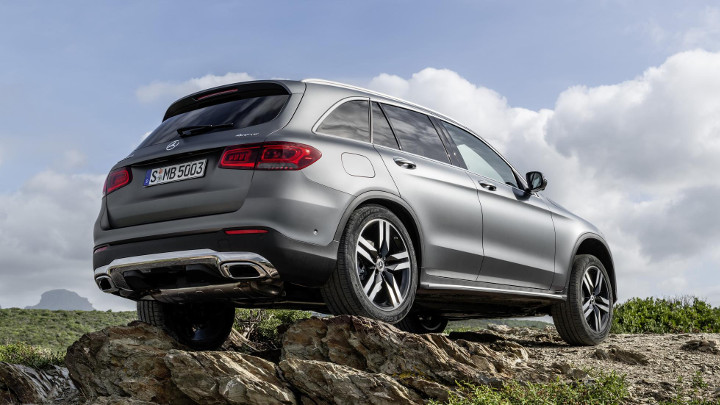 NOTE: This article first appeared on TopGear.com. Minor edits have been made.