We're not afraid to admit that we're guilty of taking the mickey out of the relentless churn of special-edition Paganis. But that's only because we're incredibly bitter, jealous types. The mystique, magic, and incessant pursuit of detail from Pagani is enchanting. Always has been, from the very first Zonda to the latest polka-dot purple one-off. But when a brand-new—as in totally brand-new—Pagani comes along, we're all ears. And ladies and gents, we have a new Pagani: the Huayra Roadster BC.
"Looks like the other one with the roof chopped off!" you scream into your keyboard. But it's not. It's all-new. New engine. New body. New aero. New suspension. New exhaust. New carbon. That enough new for you?
Let's start with the engine. It's an all-new 6.0-liter twin-turbo V12 specially designed for Pagani by AMG, whose engines have powered all of Pagani's cars. It's now the only V12 AMG makes and is bespoke to Pagani to futureproof 12 cylinders for years to come. It's a thumper, too—there's 791hp and 1,048Nm for the bespoke Pirelli PZero Trofeo R rear tires to deal with. The engine is still housed midship behind the driver's head, feeding an Xtrac seven-speed automated manual transmission with electro-hydraulic actuation and carbon-fiber synchronizers.
Talking of carbon fiber, the Huayra Roadster BC uses a completely new composite of carbon for even more stiffness and lighter weight, bringing the overall weight to 1,250kg. You see, Horacio Pagani is Mr. Carbon Fiber. He actually invented various manufacturing techniques that are now being used on the Airbus A380 airplane and various specialized cars around the world.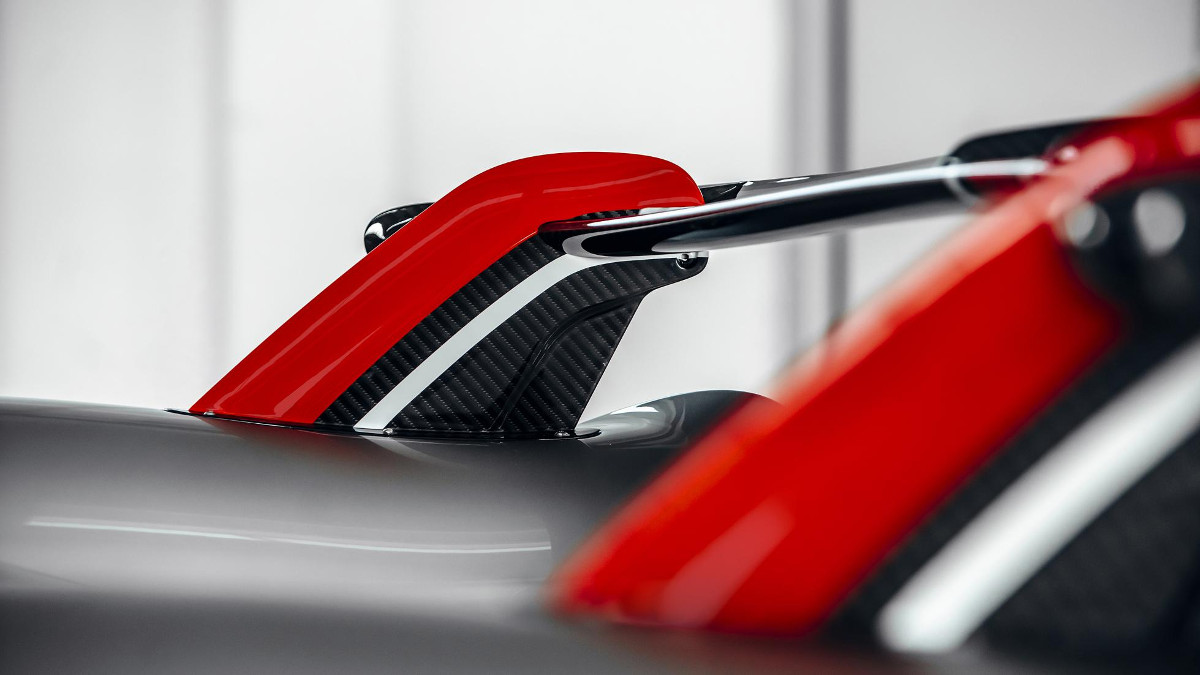 And where the Huayra showcased the first use of carbotanium (carbon and titanium weaved together for Hulk-like strength), for the BC Roadster, the chaps at Pagani have been in the lab and created a new composite that offers an increase of 12% in torsional rigidity and 20% in flexional rigidity. It also has increased material costs by 450%. Yowch. But more on price later. This increased stiffness all around means you can put more stress on the car on track. But also, it'll protect you when you've gotten overconfident and speared it into a wall.
There have been huge advances in aero and cooling, too. Even though the original premise of the Huayra's design was to mimic an airplane wing—all the better to manage airflow—scalping the roof off automatically hinders downforce. There were two seemingly mutually exclusive aims for the topless BC: 500kg of downforce at 280kph while maintaining a ground clearance that will allow passengers to enjoy driving at its finest on the road.
They managed it with new forms, canards, and simply throwing more wings at it to keep it squished into the floor. There's also a brand-new titanium six-exhaust pipe system that directs two of these pipes from the catalytic converters down under the car to the diffuser, to exploit the benefits of a blown diffuser and generate further downforce. All this downforce—plus a new, whizzy constantly variable electronic damper setup—allows for lateral acceleration of 1.9G during constant running, with peaks of 2.2G, and a longitudinal deceleration of 2.2G. Best hold on tight.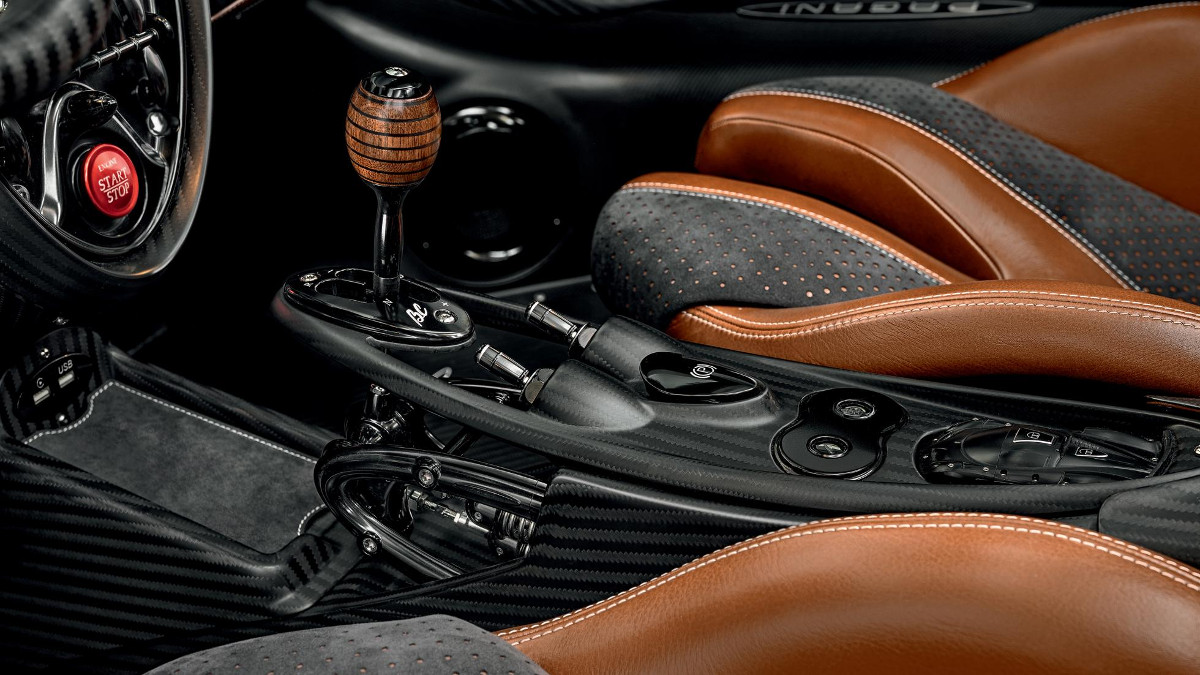 Inside, there's still the crazy love of detail and materials—the key ingredient of the Huayra, and a good indicator of Horacio's laser-focused attention. The kinky artwork (also known as the gearlever) is still present, so are the leather straps restraining the clamshell, a key sculpted from a milled billet of aluminum into the shape of the car, and the sculptural chrome and twinkly LEDs.
It's still glorious and very different from anything on the market. Horacio's belief that "art and science should be together, hand in hand" hasn't changed. It's probably been accentuated since this is a genuine hand-built car formed in the new and ever-growing factory that could also double up as 'Renaissance Italy' in Disney's Epcot resort.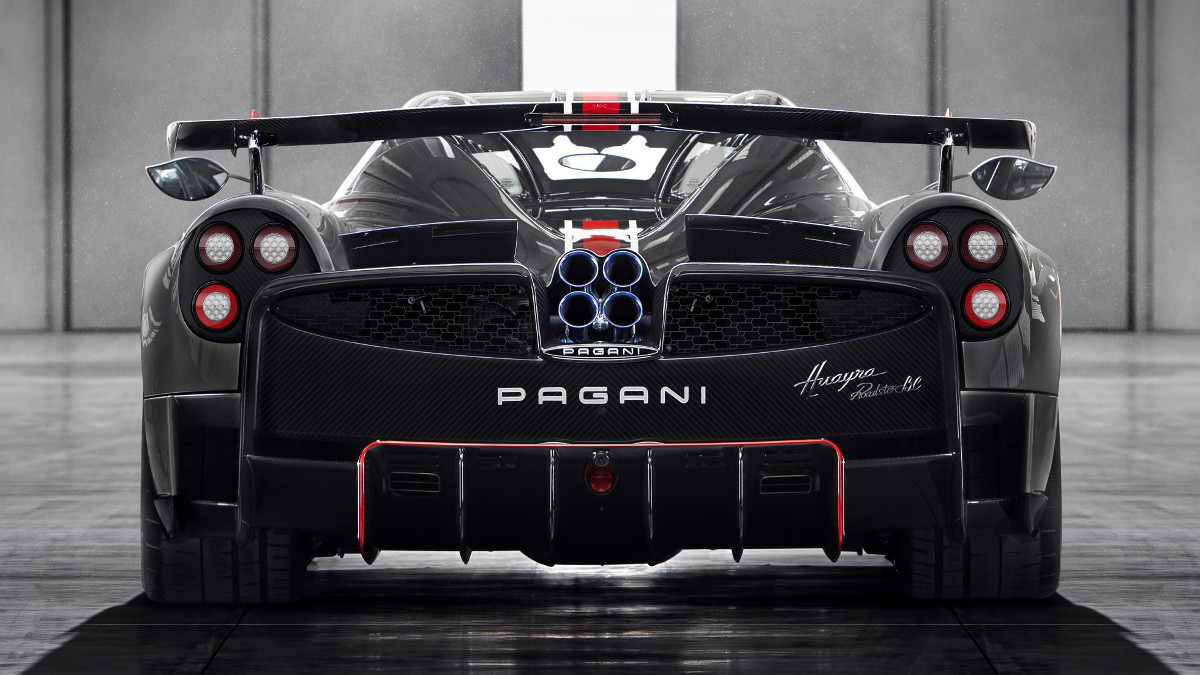 But the Huayra Roadster BC ain't cheap. Remember when the Huayra rocked up at £800,000 (nearly four times an Aventador at the time) and was seen as pricey? Well, the Roadster BC has a sticker price of £3.7 million (around P231.4 million). But the appreciation of cars like this has continued to grow, attracting high-value, low-profile customers like you wouldn't believe. And the run of 40 units is already accounted for.
Let's just hope they track the topless steampunk spaceships. And let us have a go.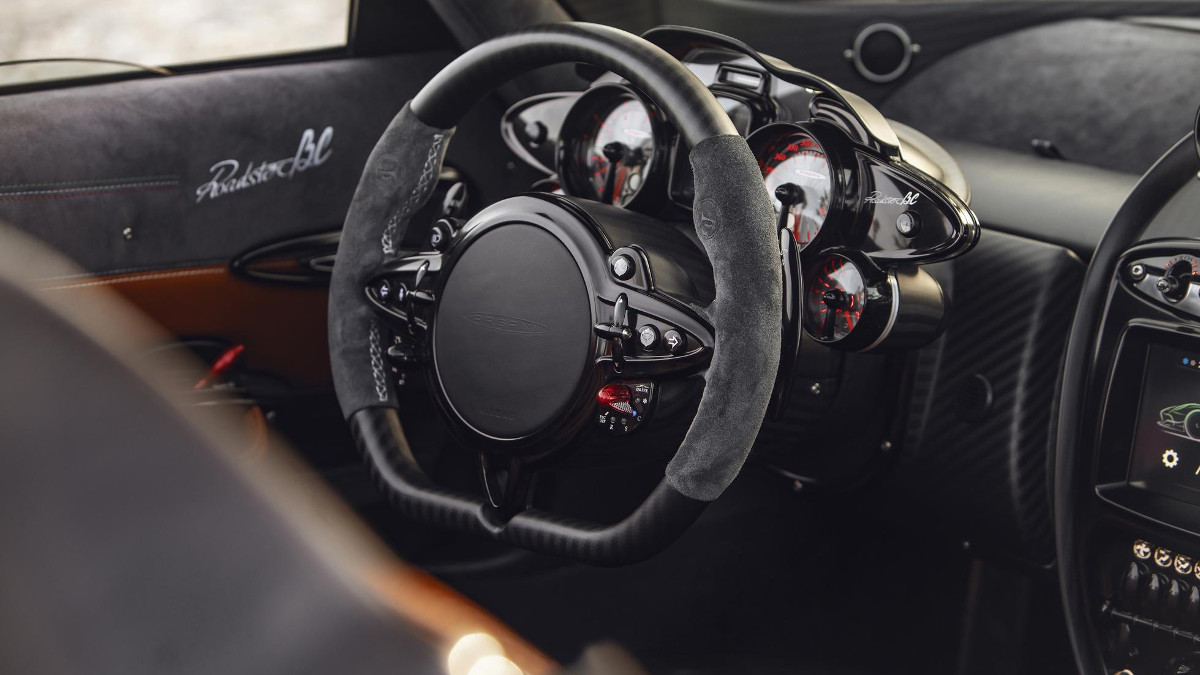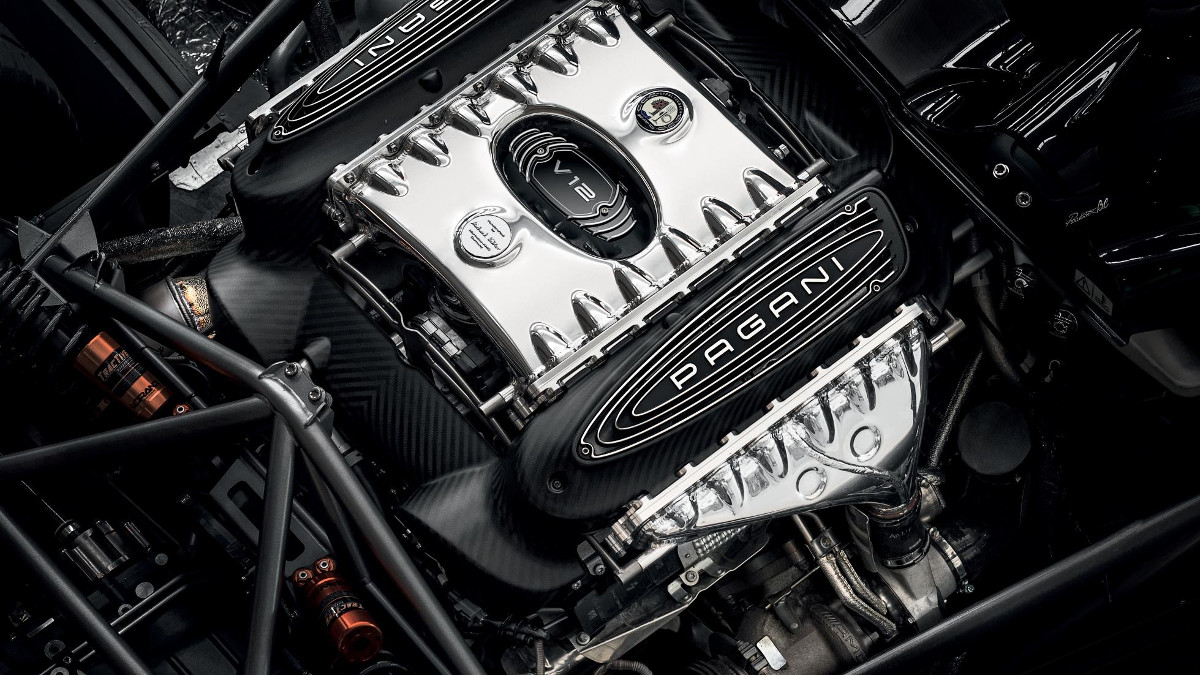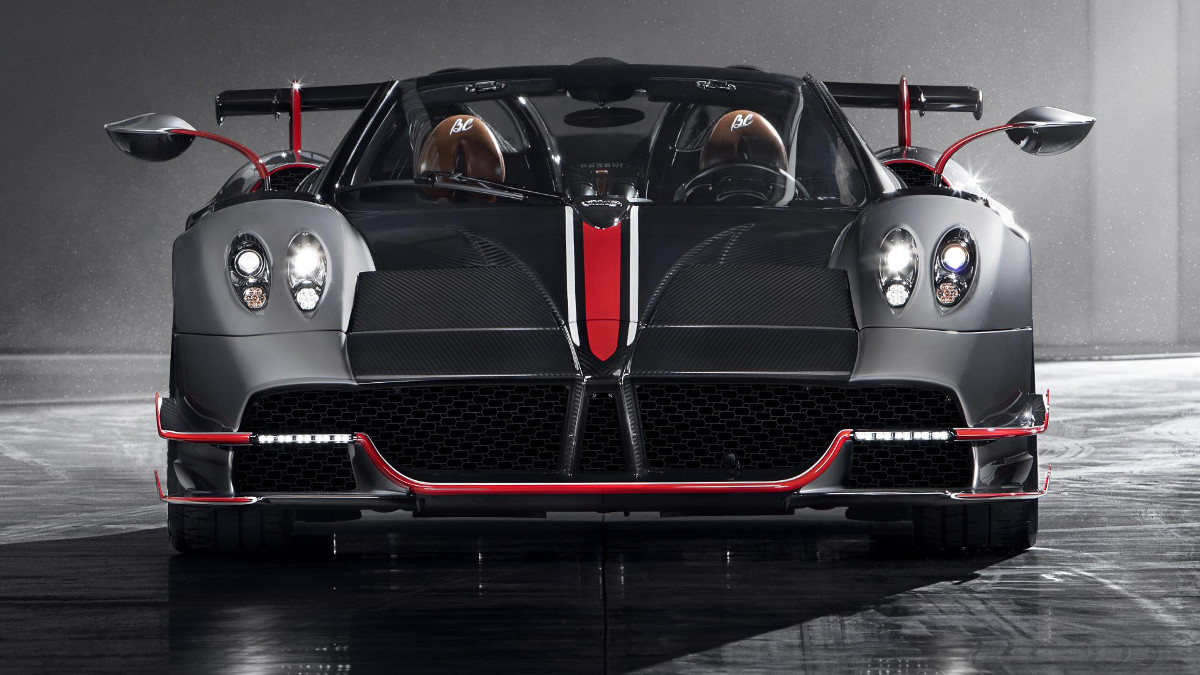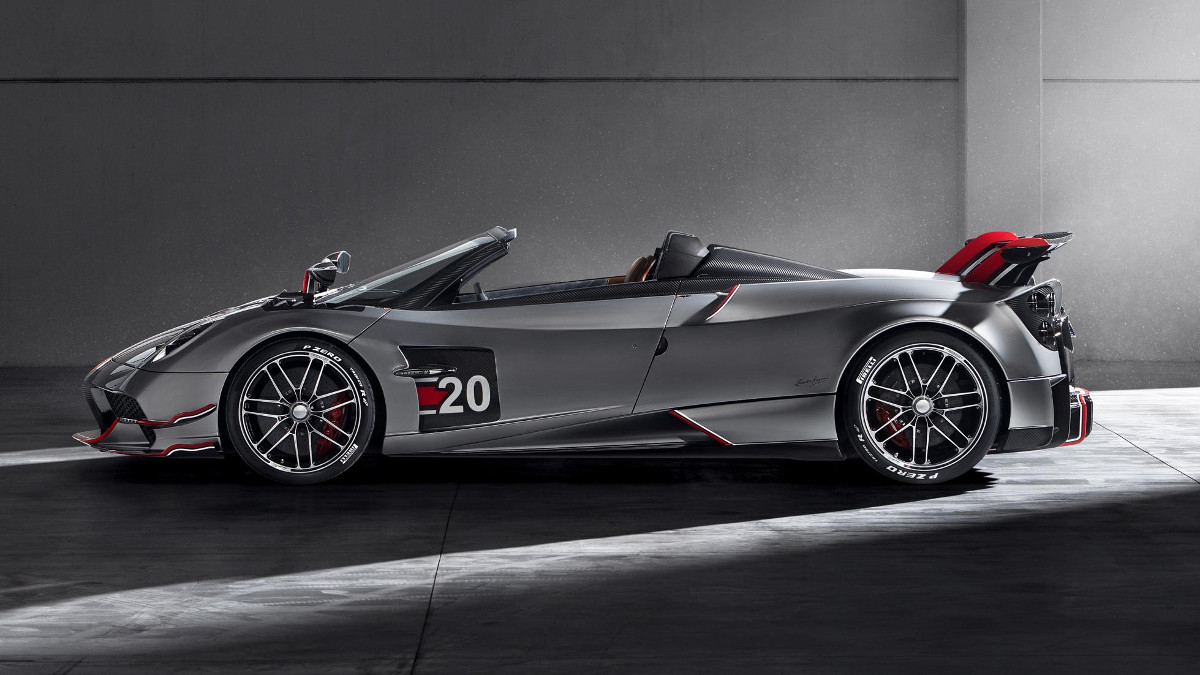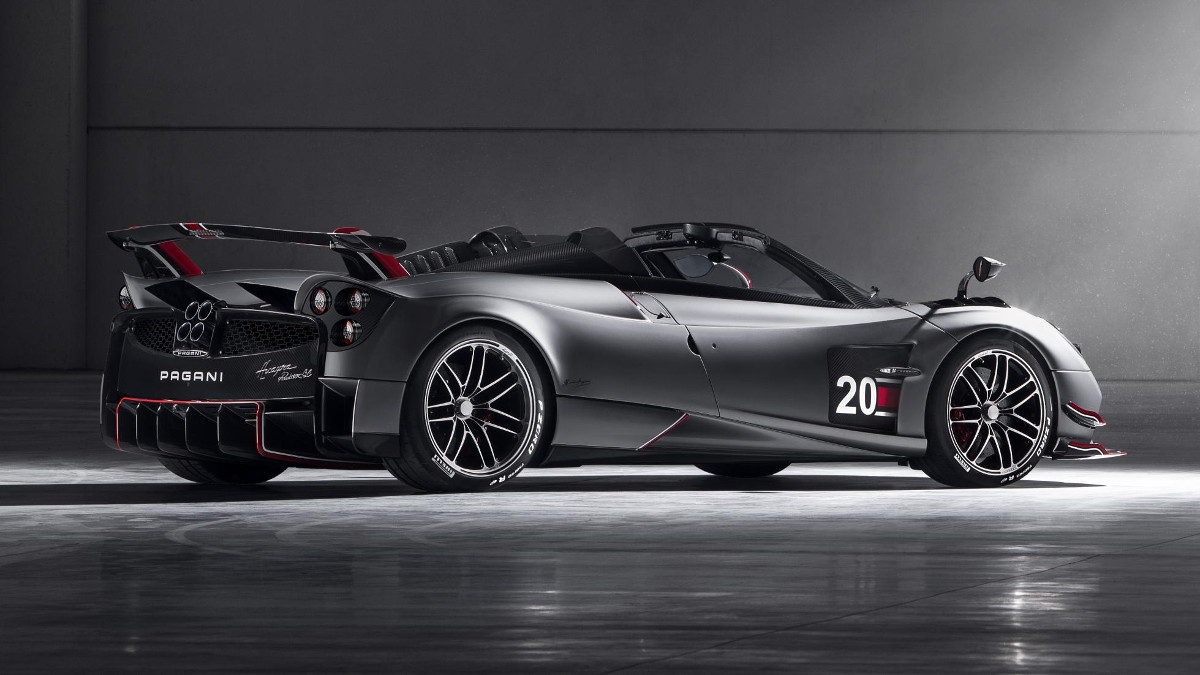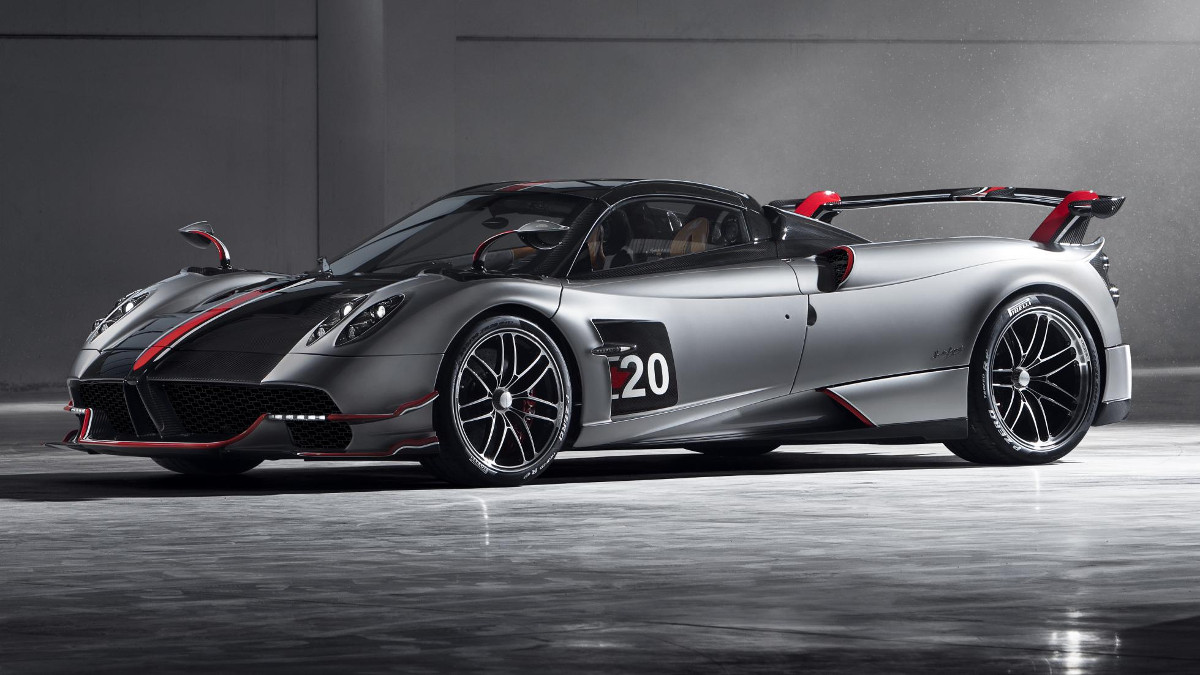 NOTE: This article first appeared on TopGear.com. Minor edits have been made.