It's hard to put into words what an experience it is for a gearhead to attend a major international car event like the Tokyo Motor Show for the first time—'overwhelming' is probably a good one to start with. The venue is massive, concepts and production models are being revealed left and right, there's all sorts of interactive displays to try out, and oh, are those limited-edition Tomicas up for grabs? Trust us when we say it's worth saving up for—and worth the blisters on your feet from walking around the various halls of the venue when you get there.
Convinced? Good—you've got two years to start planning your trip to the show's next staging in 2021. For now, let us give you a taste of the Tokyo Motor Show experience and give a rundown of all the major launches made at this year's event. From quirky-looking design concepts to all-new models ready to hit the market, here are the stars of TMS 2019: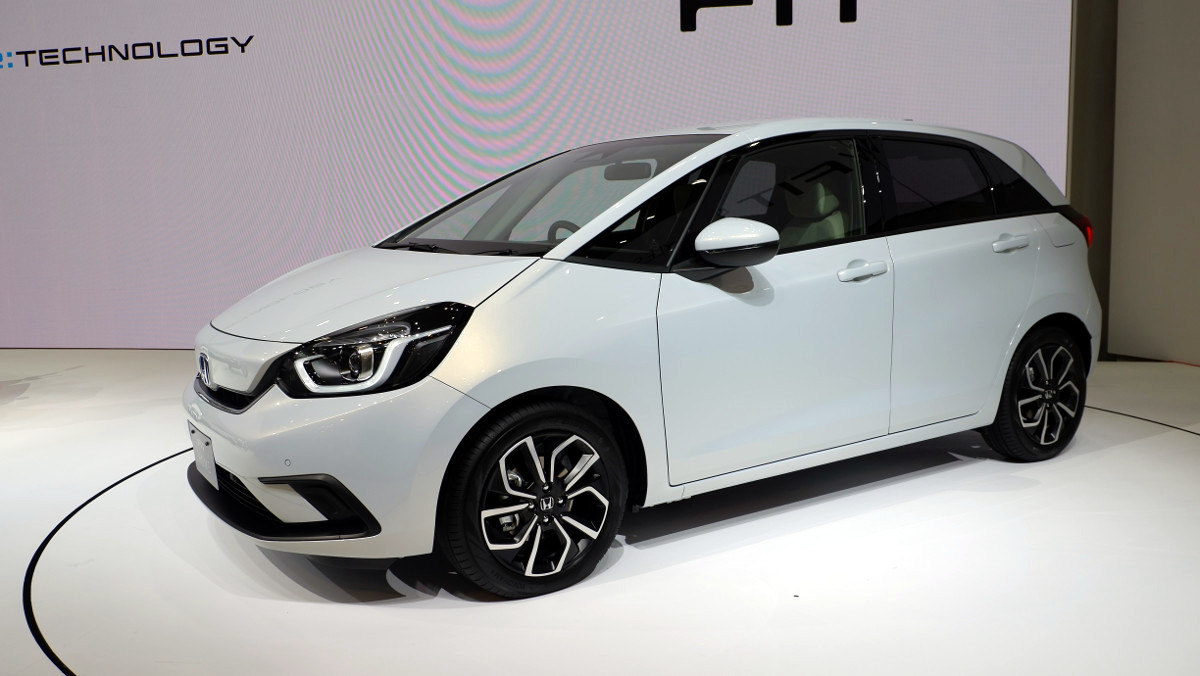 "The wait is finally over. Back in May, Honda revealed that it would be launching the all-new, fourth-generation Jazz at this year's Tokyo Motor Show. Now, we got a chance to see the car up close.
"The all-new subcompact hatchback ditches the straight lines of old in favor of a curvier look akin to the first-generation model. The grille has been minimized, giving way to a more snub-nosed hood. On the side are large headlamps with LED daytime running lights. Along the sides, there are subtle but strong character lines, and underneath are bi-color alloy wheels. The new look manages to both be a throwback to the model's growing history while being very much modern.
"As part of its new global automobile direction, Honda's entire lineup will receive its two-motor hybrid technology. In the Jazz's case, it's the first model to use the compact version of this tech. It also comes with the Honda Sensing suite of safety tech and the Honda Connect infotainment system."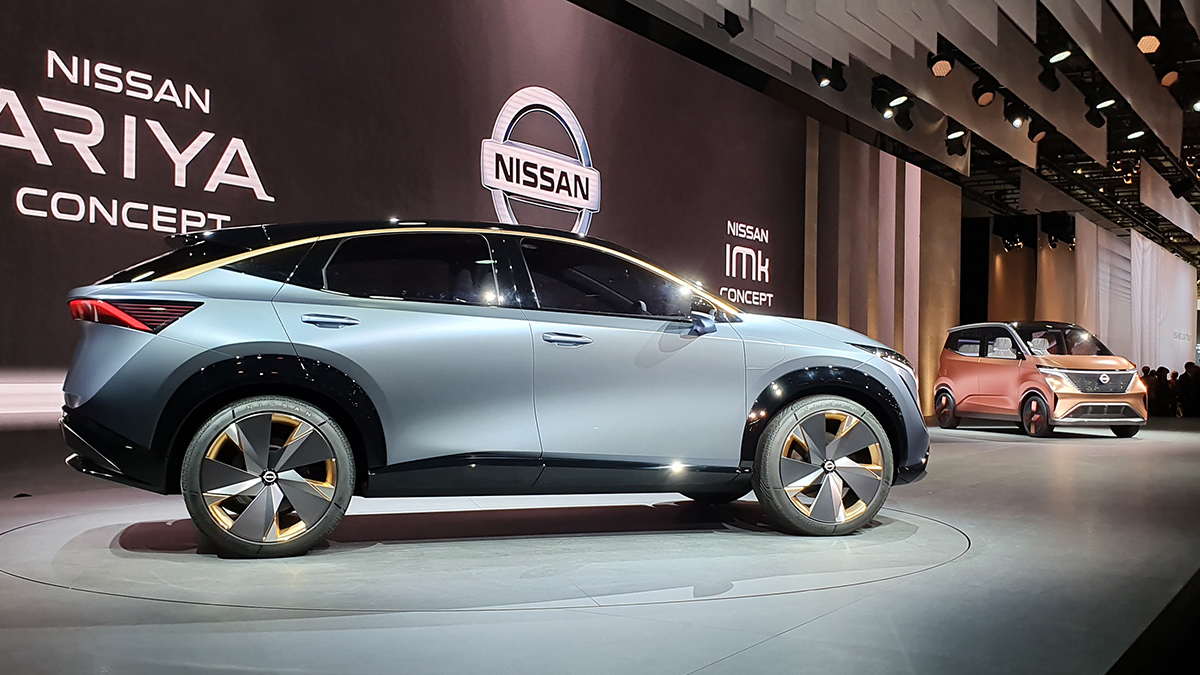 "Say hello to the Ariya and IMk concepts. One's a crossover, the other's a kei car, but Nissan says both of its concepts unveiled at the 2019 Tokyo Motor Show will be available to drive in production-EV form sooner rather than later.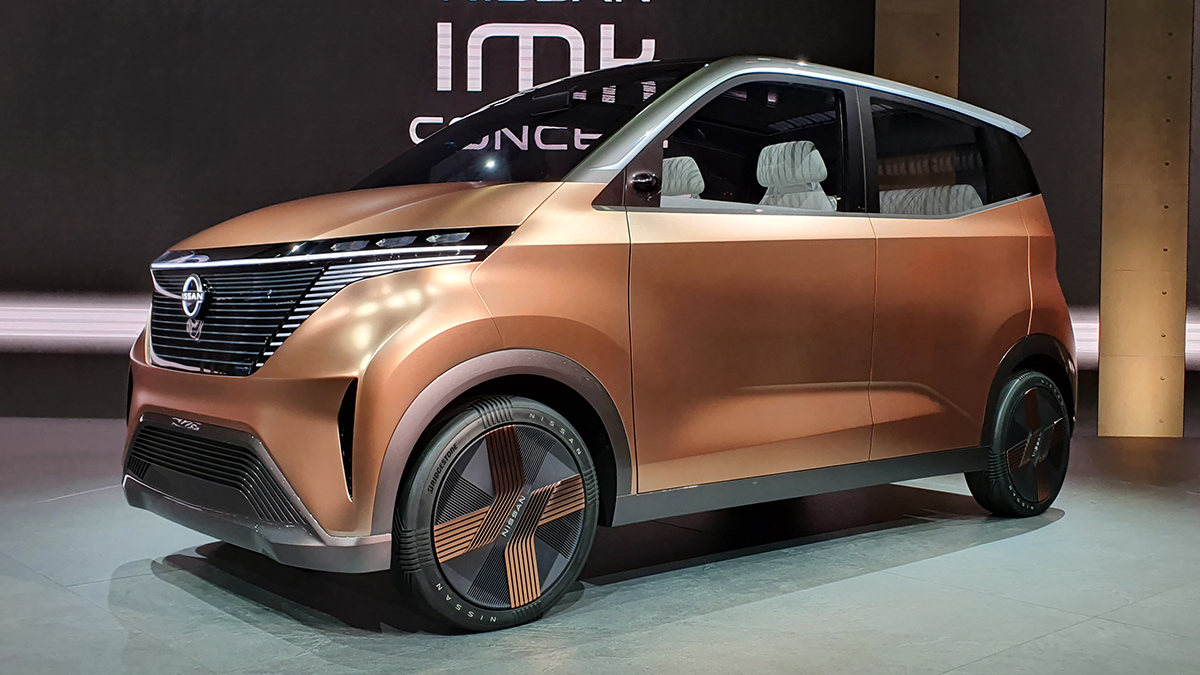 "The latter is a tiny five-seater built for Japan, but don't let its size fool you: This thing has quite a few promises to live up to. One of which, according to the car manufacturer, is to usher in a new era of urban transportation—one that packs a good amount of space and comfort into a mass-market EV.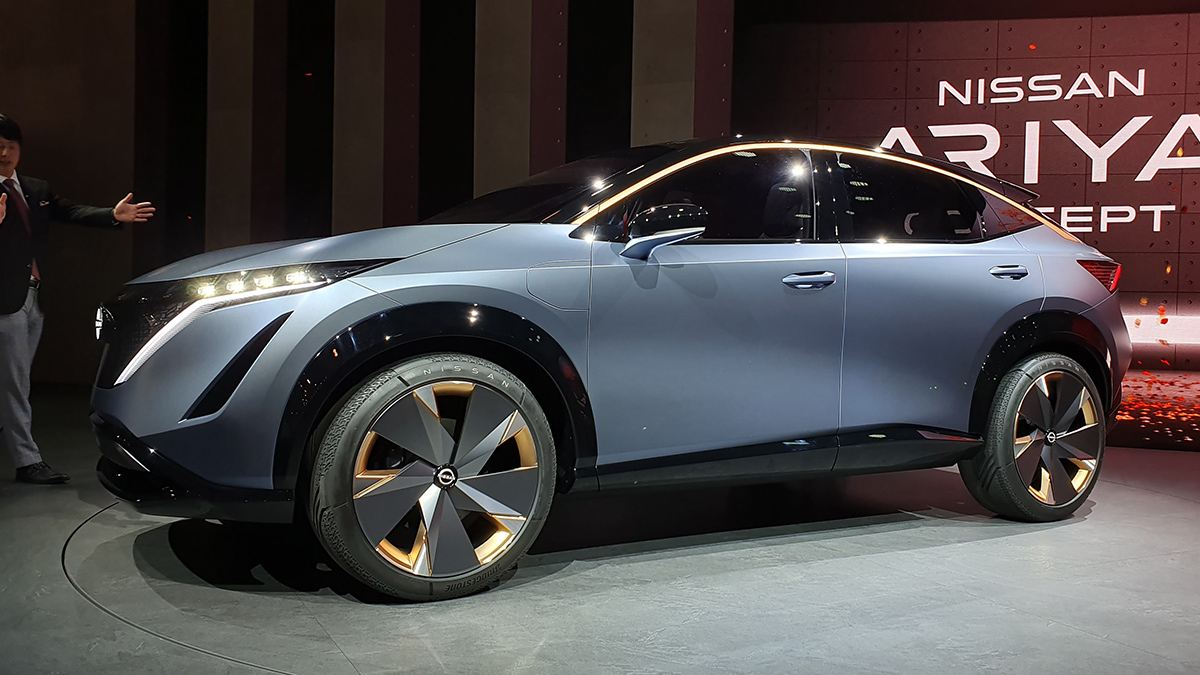 "The Ariya concept is a little more appealing to our market. It's an EV crossover with decent ground clearance and a host of sonars and sensors that allow for advanced driving assistance. Our pockmarked thoroughfares mean the first bit is a blessing, though at the same time. our country's obvious lack of road signs and markings mean the second feature is...well, a non-factor (unless our government can play catch-up, that is)."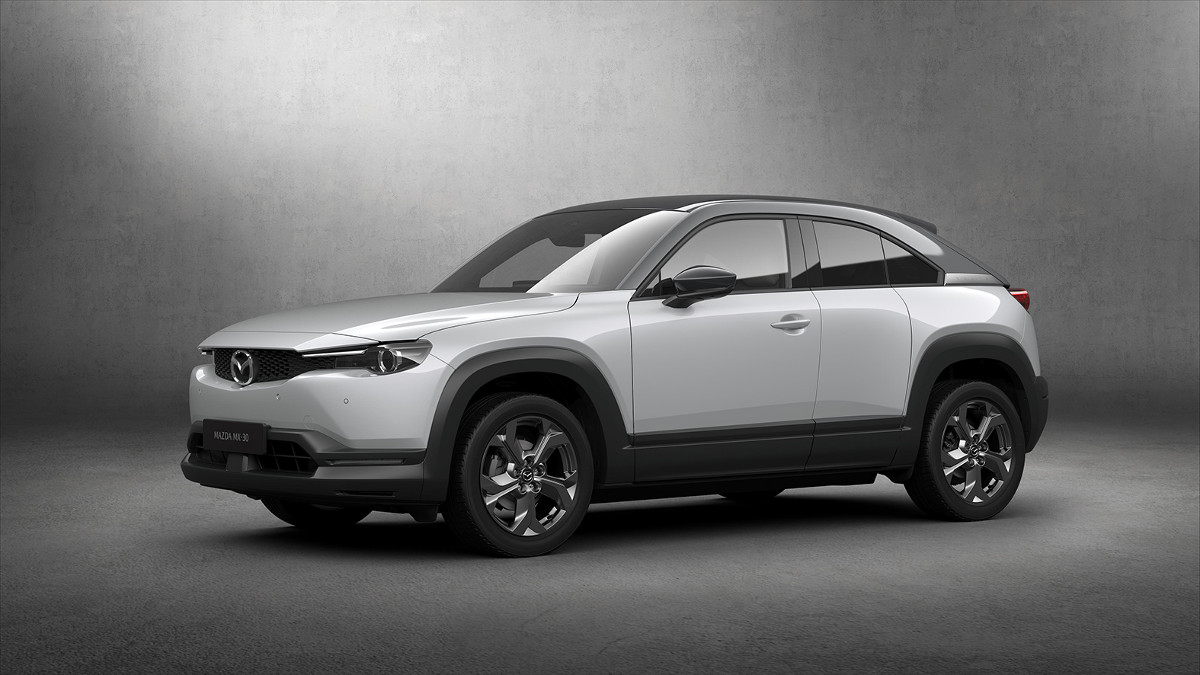 "This new-generation MX-30 seeks to further expand Mazda's Kodo design, as well as offer a more connected experience between the car and its user. The exterior features clean surfaces like other recently launched Mazdas, and what the carmaker calls 'freestyle doors.' The cockpit, meanwhile, provides an expansive and open feel thanks to a streamlined and minimalist design and spaces built around the center console.
"It also seems Mazda built this EV with sustainability in mind, as the cabin's cork and fabric parts are made from recycled materials. That being said, the interior maintains its premium feel and stylish appeal that the brand is known for."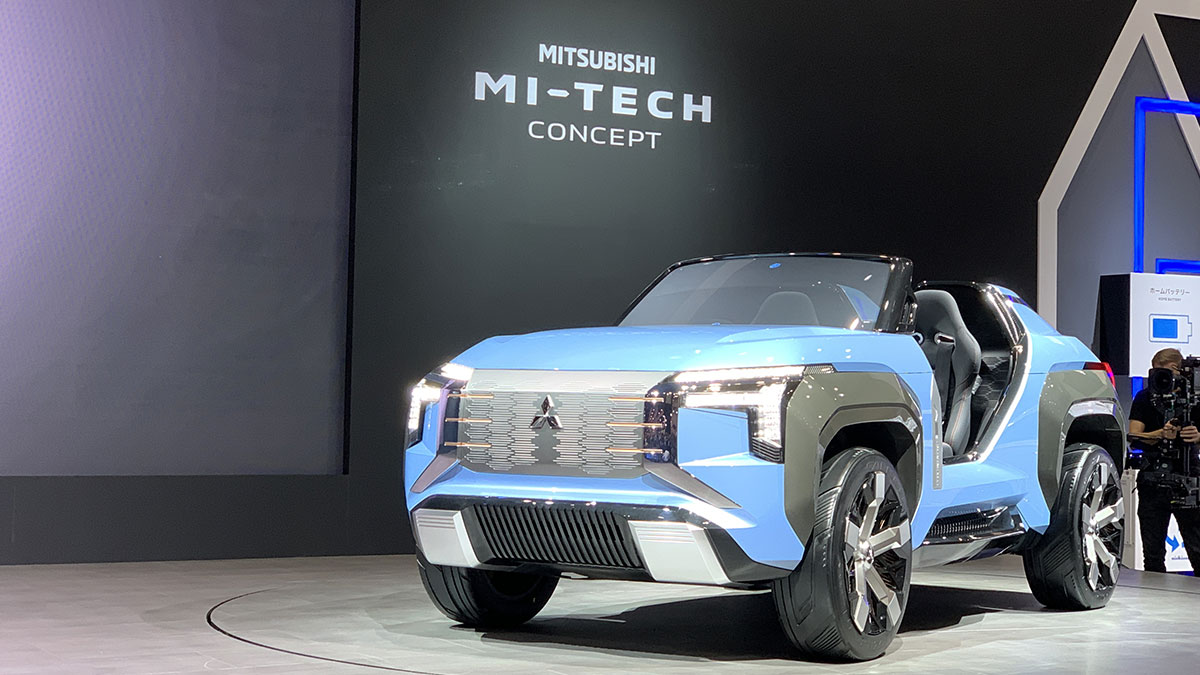 "At the ongoing 2019 Tokyo Motor Show, Mitsubishi is showing off what it does best: vans and four-wheel-drive vehicles. The carmaker has revealed its Mi-Tech crossover concept and the very Japanese Super Height K-Wagon concept.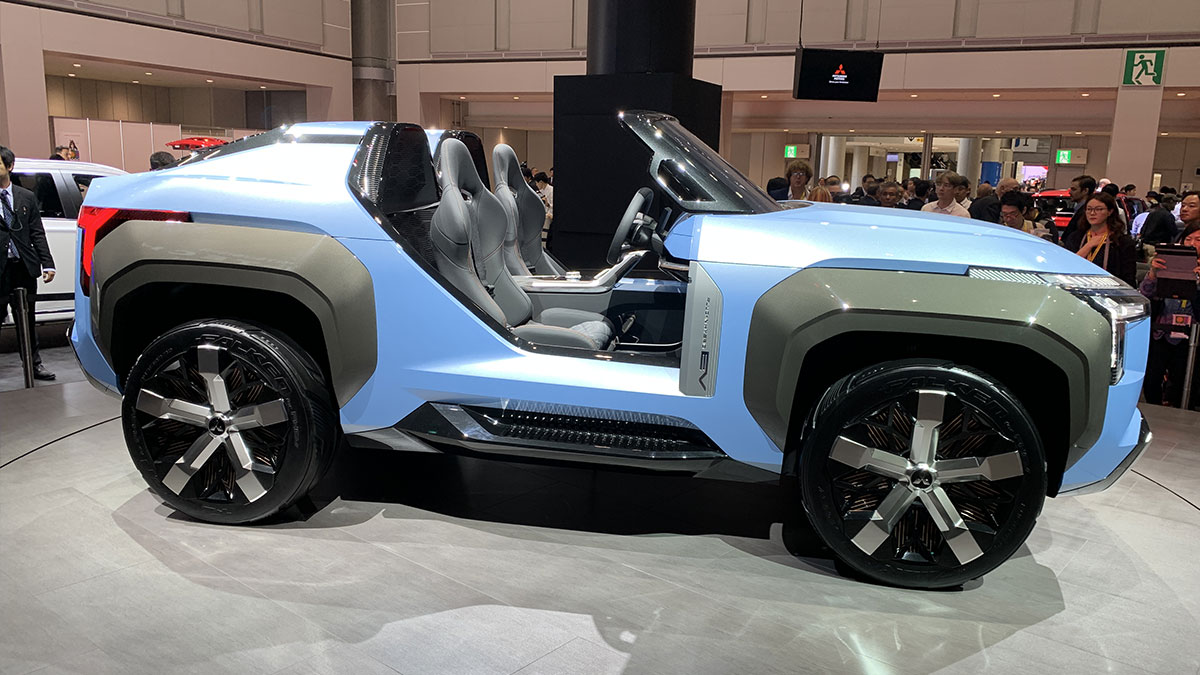 "The Mi-Tech is powered by four electric motors, which in turn get juice from a gasoline turbine. There are four cool vents on the back, presumably for the turbine to work capably. It's an awesome design touch.
"The crossover coupe has Mitsubishi's S-AWC all-wheel drive system. The video shows it using all four wheels to do a 360-degree turn in place—rotating on its axis like a Batmobile. The unofficial range of the batteries is 200km. And as you will have noticed by now, the Mi-Tech crossover coupe has no side doors and no roof. It's hard to determine at this point what production model it will become.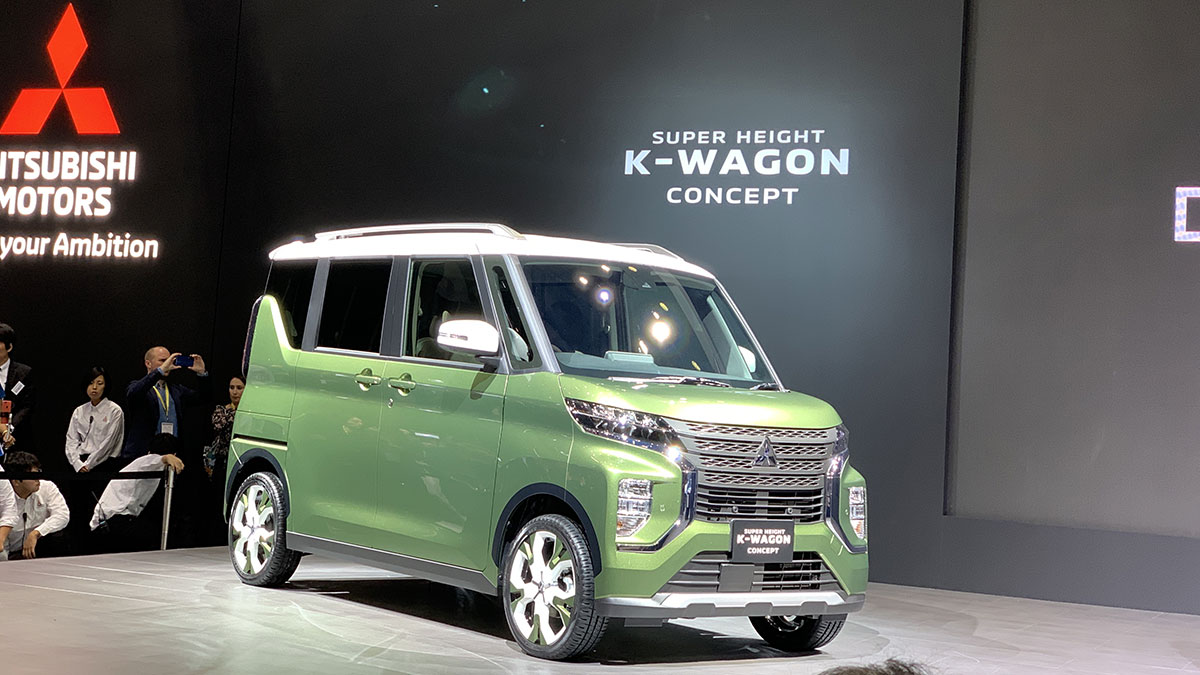 "The Super Height K-Wagon, meanwhile, is something we will never get in our market, but it reaffirms how cool the kei car segment is. As per JapanÆs kei car regulations, engines cannot go above 660cc. Mitsubishi has not shown anything that points to a specific Mitsubishi model in the near future, but the Tokyo Motor Show display reaffirms its commitment to PHEV tech, where it is recognized as an industry leader."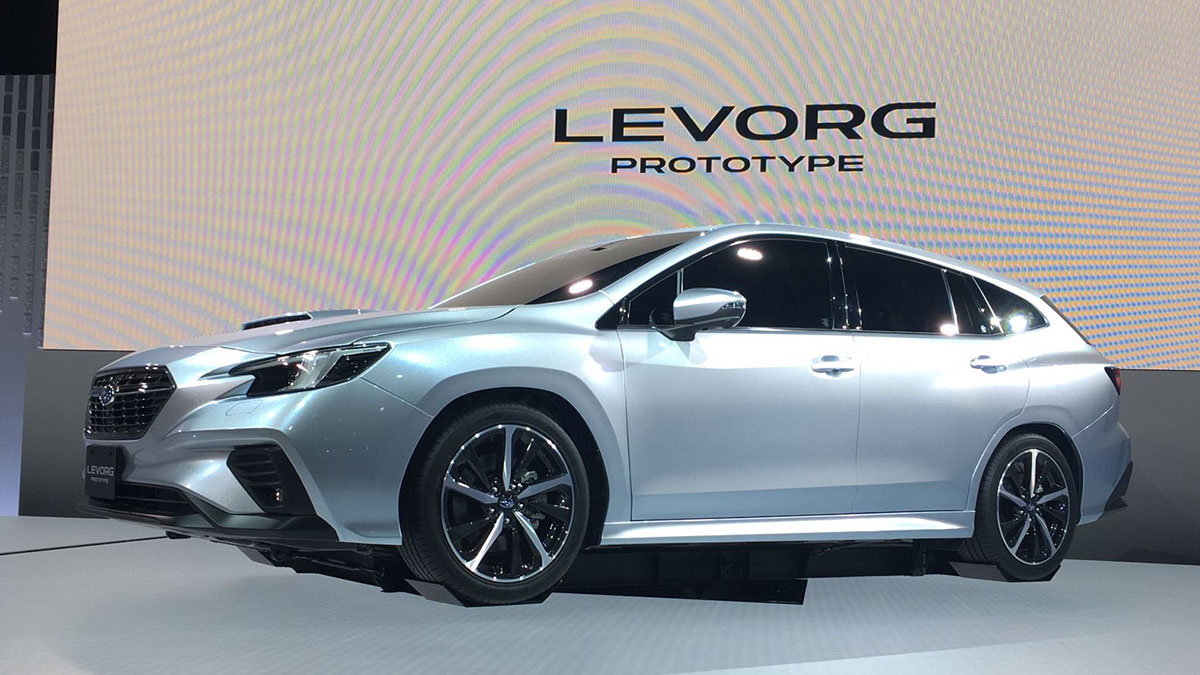 "The Levorg Prototype is a performance wagon that not only features a stronger, more aggressive design, but is also equipped with all the latest in Subaru technology. In spite of a future leaning toward autonomous vehicles, the Japanese carmaker imagines 'a future that everyone can enjoy driving at their fullest, at their will,' and one 'where everyone can truly enjoy driving in a car that enriches the life of the customer.'
"Underneath all this metal is the Subaru Global Platform with a full inner-frame construction. Meanwhile, under the hood is a newly developed 1.8-liter turbocharged, direct-injected, horizontally opposed engine. Subaru's new-generation EyeSight is also equipped here, complemented by a new stereo camera with a wider viewing angle and four radars for a safer and more composed driving experience. A high-definition map for navigation will be at the driver's disposal, too and connected services provide an improved sense of security."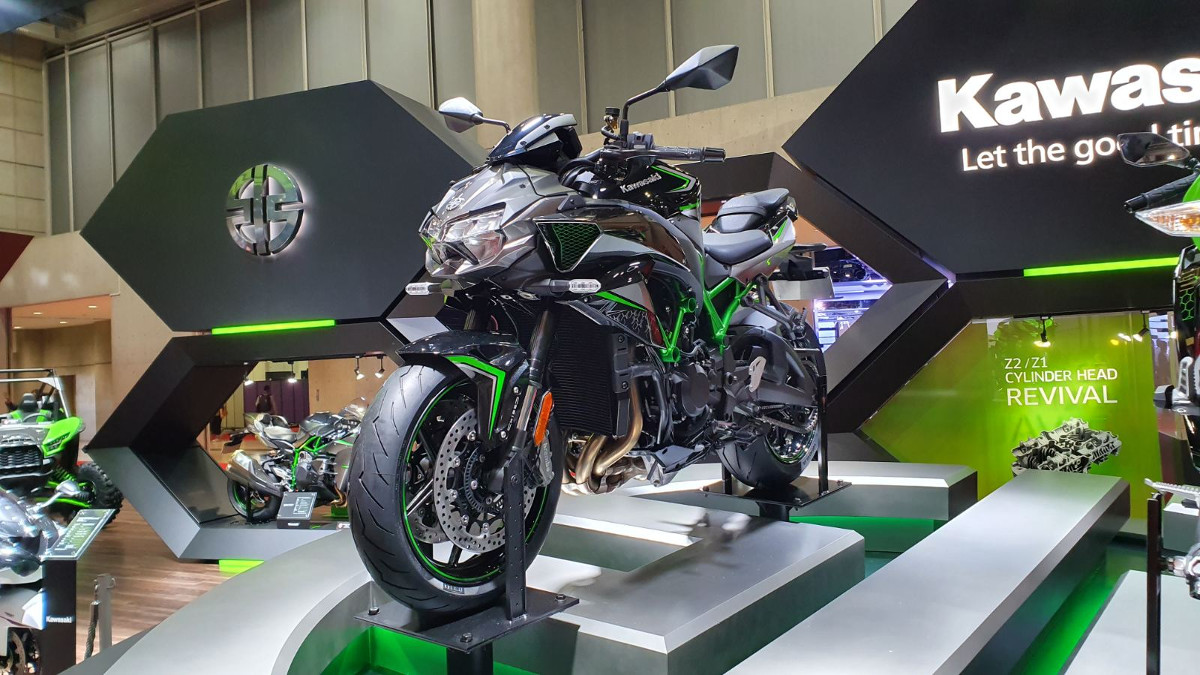 "On opening day of the event's 2019 staging, it's quite obvious that most brands are giving more attention to clean-tech, zero-emissions cars and bikes. That's well and good, but in reality, many of these are still in the prototype stage and will take a bit more time to hit the production line.
"Kawasaki, however, is bold enough to grab the attention away from e-bikes. Instead, the Japanese company has initiated the world premiere of its motorbikes that are ready for mass production—and taking the center stage for Team Green is the all-new Kawasaki Z H2."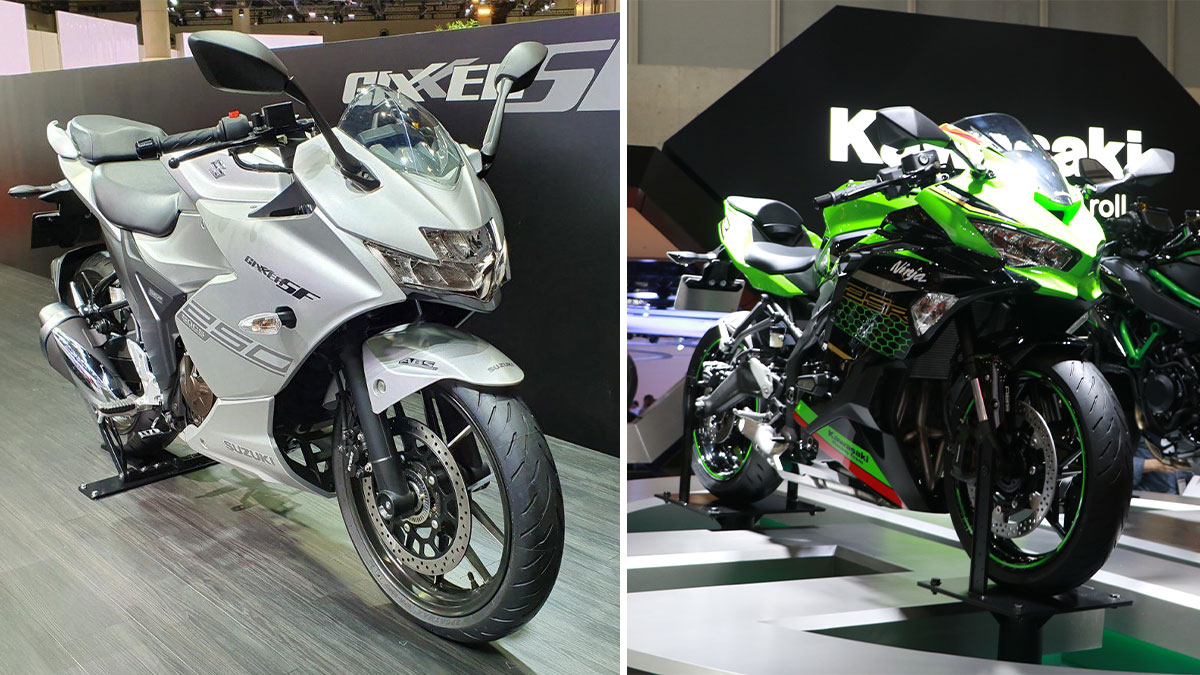 "Amid the world premiere of mostly prototype cars and bikes that reflect the future of mobility, Japanese motorcycle manufacturers Suzuki and Kawasaki took the wraps off their sporty yet affordable road warriors at the ongoing 2019 Tokyo Motor Show.
"Meet the Suzuki Gixxer SF 250 and the Kawasaki Ninja ZX-25R, whose surprise appearance at this car-dominated event became an instant showdown between two lightweight sporty machines. They're certainly not prototypes—they have already hit the production line and will be available in many parts of the world soon, particularly in Southeast Asia, where there's a phenomenal boom in motorcycle sales triggered mainly by traffic problems."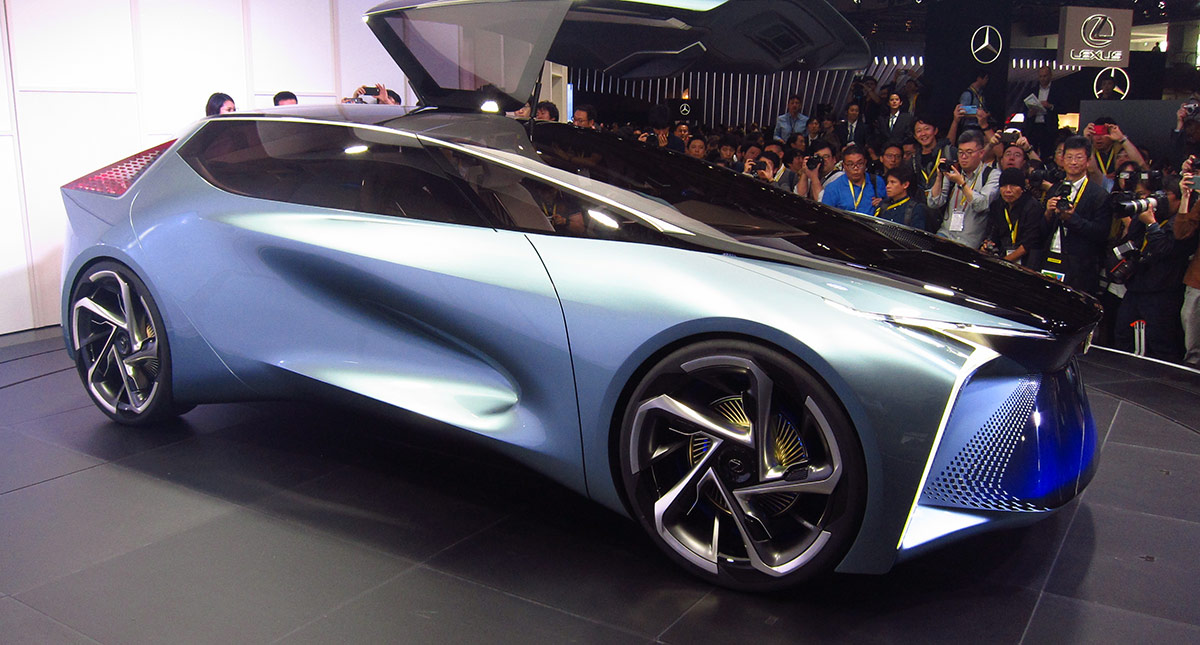 "Lexus unveiled its plans for an electrified future at the 2019 Tokyo Motor Show. And by the look of things, the brand has something special that can get even the most jaded car guys excited. There's no denying that the LF-30 Electrified concept looks stunning.
"During the presentation it was emphasized that the 'Lexus Electrified' vision is all about performance, handling, control, and driver enjoyment—even as the industry us making the shift to autonomous driving.
"Here are the features. 'Performance is rooted in Lexus Electrified components, adding Lexus's latest technology to our leadership in development of HEV systems,' the information given to us says. 'Precise electric motor control enables instantaneous adjustments to posture not possible with conventional vehicles. Furthermore, the LF-30 Electrified employs numerous advanced technologies with a look ahead to the year 2030—such as a new-concept cockpit based on a human-centered design philosophy and a steer-by-wire system.'"
For more of our 2019 Tokyo Motor Show coverage, click on the 2019 Tokyo Motor Show tag, and check out #2019TGPtokyomotorshow on Facebook, Instagram, and Twitter.