Here's a dilemma: It's 2019, and you've got a sizeable budget for a snazzy new ride for the family. You've decided to buy Toyota, but there's a problem—you can't decide between the Hiace and the Alphard.
The Hiace is all-new, but you have something a lot plusher and more premium in mind. Now, the Alphard ticks both those boxes, but it's a considerable price jump and you feel you might be going a bit overboard if you choose it.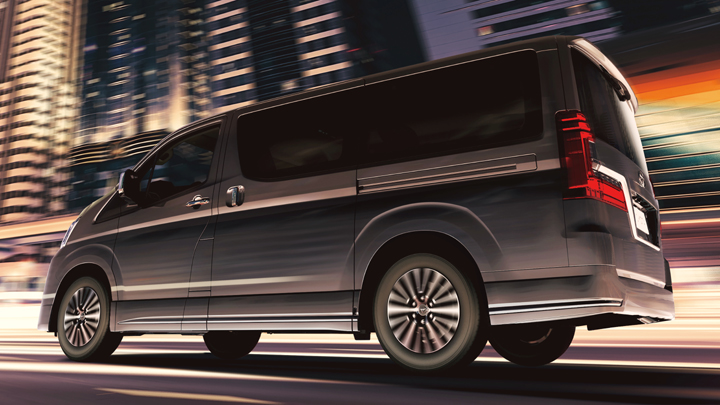 Fret not, because there's a solution—just not one that's available here in the Philippines. This is the all-new Luxury Granvia, and it's sort of the fine line between the two aforementioned Toyotas. The vehicle was just launched in the Australian market, and now we're jealous.
Again, this is the Granvia, not the Grandia. If it looks familiar, it's because the two vans share the same platform and a likeness in design. The latter nameplate should be familiar in Europe, Australia, Japan, and New Zealand.
ADVERTISEMENT - CONTINUE READING BELOW ↓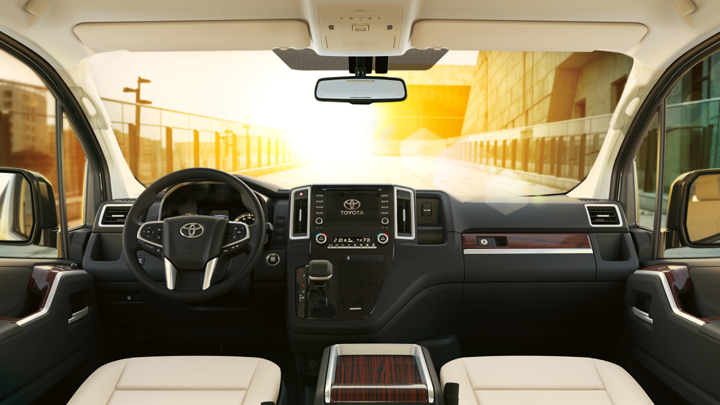 Despite the similarities, there are a handful of striking differences between the Granvia and the Grandia, chief of which is the suspension. The Granvia comes equipped with a four-link coil spring, while Philippine-spec Hiaces come with leaf springs. Toyota says it will be offered with two engine options, though it doesn't specify exactly what these are.
You'll find a more minimalist use of chrome trim on the front end to convey a more premium vibe, and it flaunts more professional-looking multi-spoke wheels that make our Hiace's mags look chunky in comparison. The rear also features L-shaped taillights and, like the front, a classier application of chrome.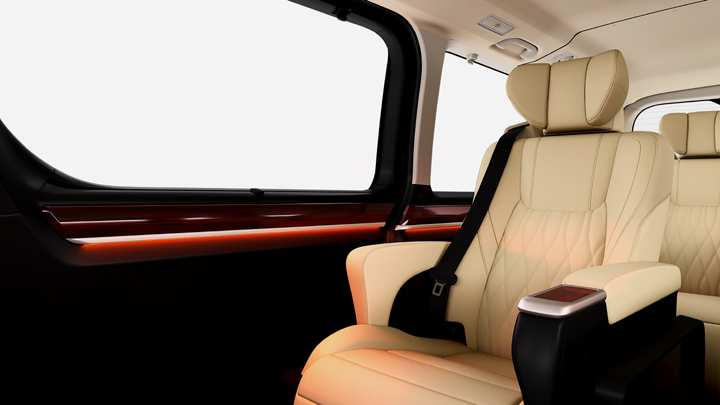 ADVERTISEMENT - CONTINUE READING BELOW ↓
Recommended Videos
Inside is where things get really interesting. While both dashboard design and layout are identical to our Hiace's, the Granvia features some rather attractive faux-wood trim and darker plastic materials. Passengers also get some very nice plush captain's chairs akin to what's found in the Alphard, and a darker environment with mood lighting.
Other things worth noting include a 12-speaker sound system, nine airbags, and a handful of advanced Toyota Safety Sense tech. Sales begin in Australia in the fourth quarter of 2019.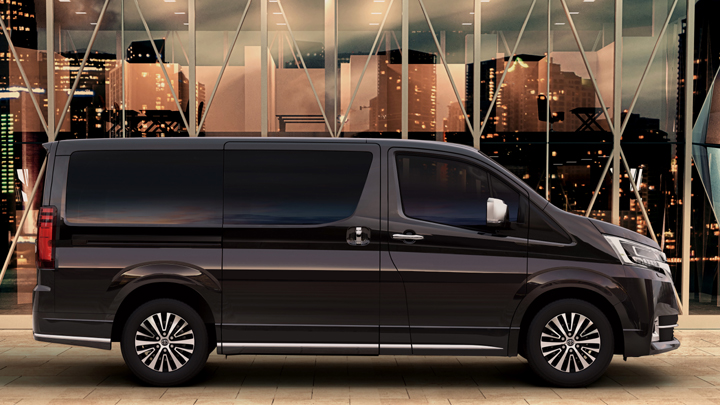 "Whether you are in need of a five-star hotel shuttle, corporate transport for senior executives, or just a large luxury family wagon, the new Granvia fits the bill," says Sean Hanley, Toyota Australia's vice president of sales and marketing. "With a stylish European-inspired design, outstanding comfort, refined performance, a high level of safety features, and an impressive list of standard appointments, the new Granvia really is the last word in luxury people movers."
ADVERTISEMENT - CONTINUE READING BELOW ↓
So, this or the Alphard?