This is the new Bentley Flying Spur. Well, the second photo below is an annoyingly cropped-in section of the new Bentley Flying Spur. But it sounds very much like the most interesting section.
That's because the Flying Spur now has rear-wheel steering for extra cornering nous. And a four-wheel-drive system that only chucks power to the front wheels when absolutely necessary. So yep, most of the time it's a rear-wheel-drive Bentley, "giving classic sports sedan handling characteristics," we're assured in a slightly Americanized manner. Yes, children, that might mean drifts.
While the Flying Spur has always been the more agile of the British carmaker's limo options, it's hardly like the Mulsanne is some svelte track special as a benchmark. But this one sounds like it might come with a pleasing amount of 'handling' fitted as standard. In a super-sedan world already stuffed to the gunnels with monsters like the Mercedes-AMG E63 and the BMW M5, we're more than happy to welcome another into the fold. We'll just pop another order in for tires.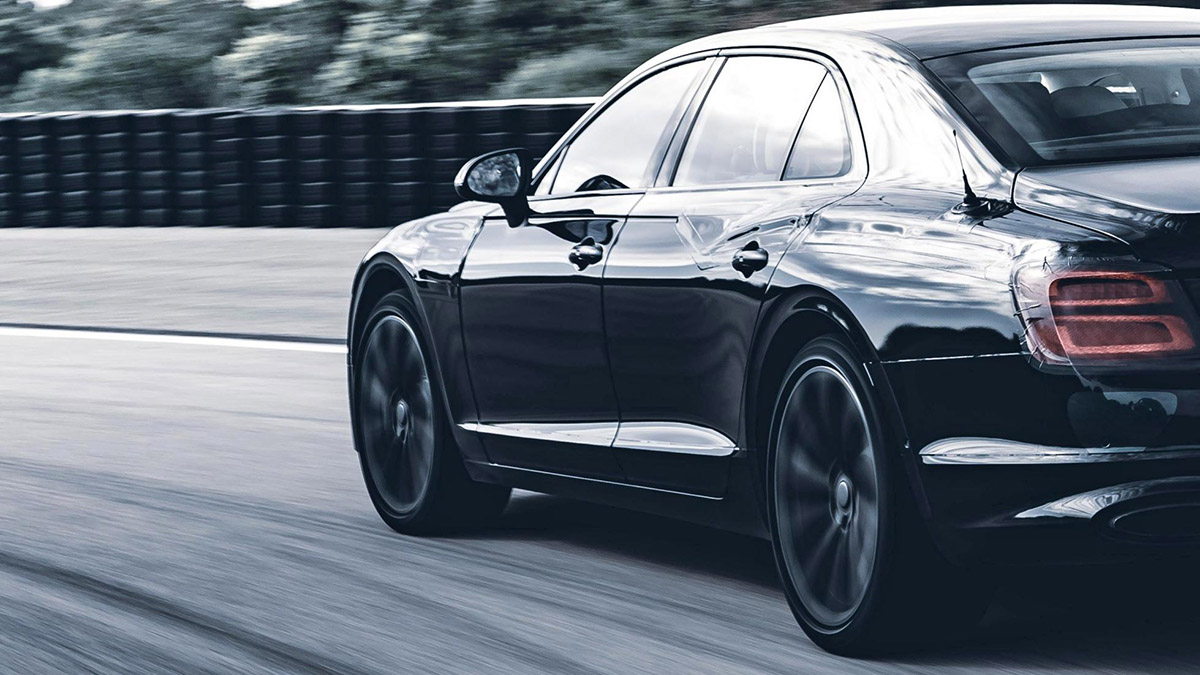 ADVERTISEMENT - CONTINUE READING BELOW ↓
Some caution before we get too excited: While this will also be the first Flying Spur to gain Bentley's new Dynamic Ride suspension, that does lead to a discussion about how this will be "the world's best luxury grand touring sedan" rather than how stiffly sprung and touring-car-esque the Flying Spur might become as a result.
Still, expect a much tauter, lighter-feeling thing than before. Further details are thin on the ground prior to the car's June 11 reveal, but expect the option of V8 and W12 engines in time, with over 600hp on offer from the latter.
Like what you hear?
NOTE: This article first appeared on TopGear.com. Minor edits have been made.