Okay, we know what you're thinking: "A real bike lover would take a bicycle, not this gas-guzzling behemoth." The argument makes sense, but the Jeep Gladiator Top Dog Concept isn't meant to cater to the city cyclist who turns to two wheels for his commute—it's meant for those who like to hit the trails.
Basically, this truck was designed to be the ultimate support vehicle for mountain bikers. You drive it up to wherever you'll be doing your riding, and it will serve as your home base.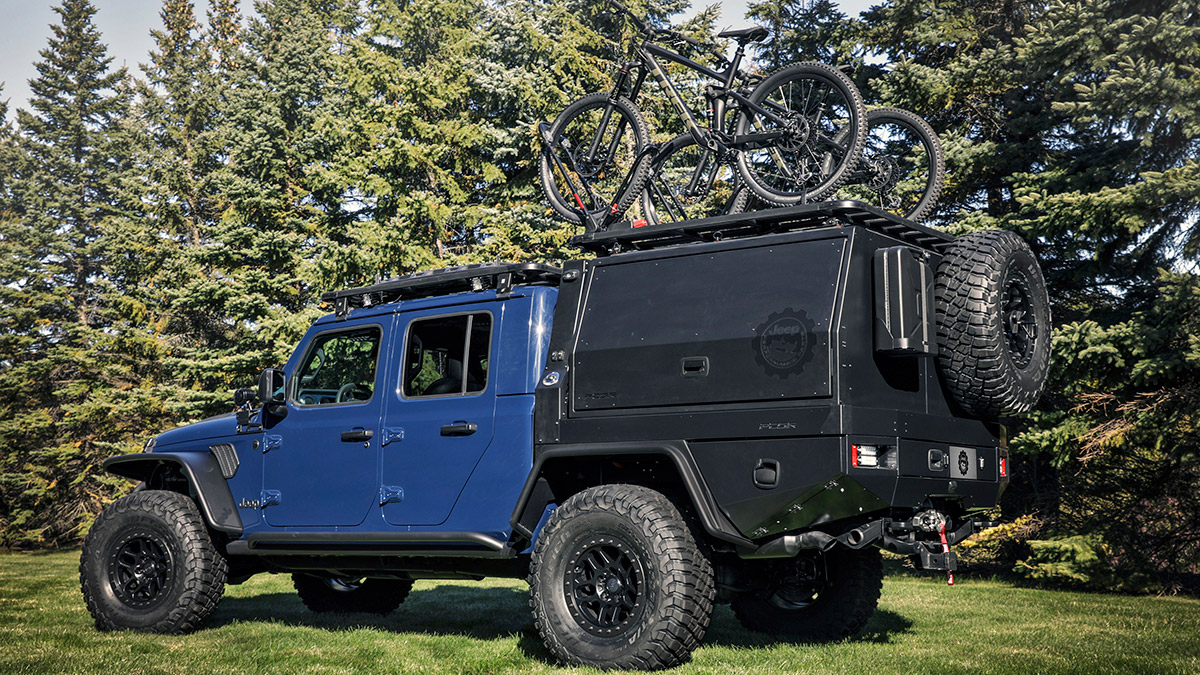 Built with Mopar, the Jeep Gladiator Top Dog Concept comes complete with everything a mountain biker would need. The bed area is home to a massive storage system equipped with large drawers for tools and accessories, exterior lighting, extra power supplies, and a dual bike rack up top.
This vehicle's creators have also opted to use some of that precious storage area to squeeze in a battery-powered mini-fridge and an electric hotdog roller grill. Nice.
ADVERTISEMENT - CONTINUE READING BELOW ↓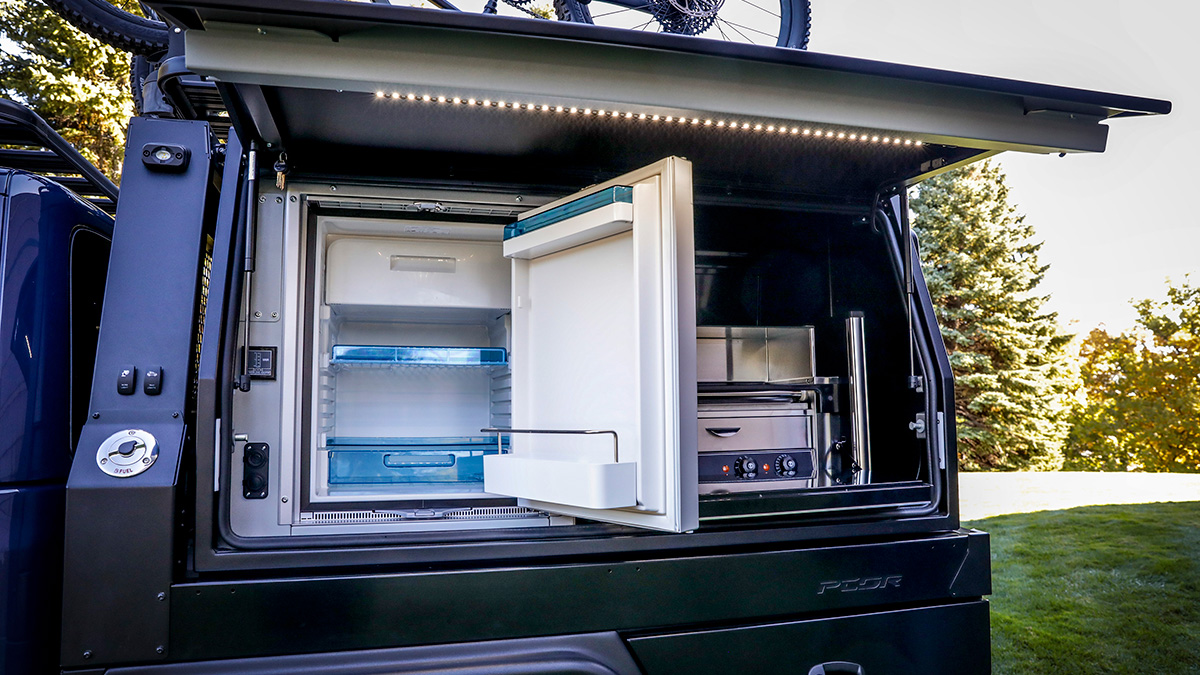 Being a Jeep, this thing has also been endowed with the versatility to make it up to any trail out there. It runs on a two-inch lift kit and Fox suspension for higher ground clearance, and 37-inch BFGoodrich KM3 mud tires. There's a winch that's rated for 8,000lb (3,629kg), as well as a snorkel and a pair of auxiliary lighting units by the base of the truck's A-pillars.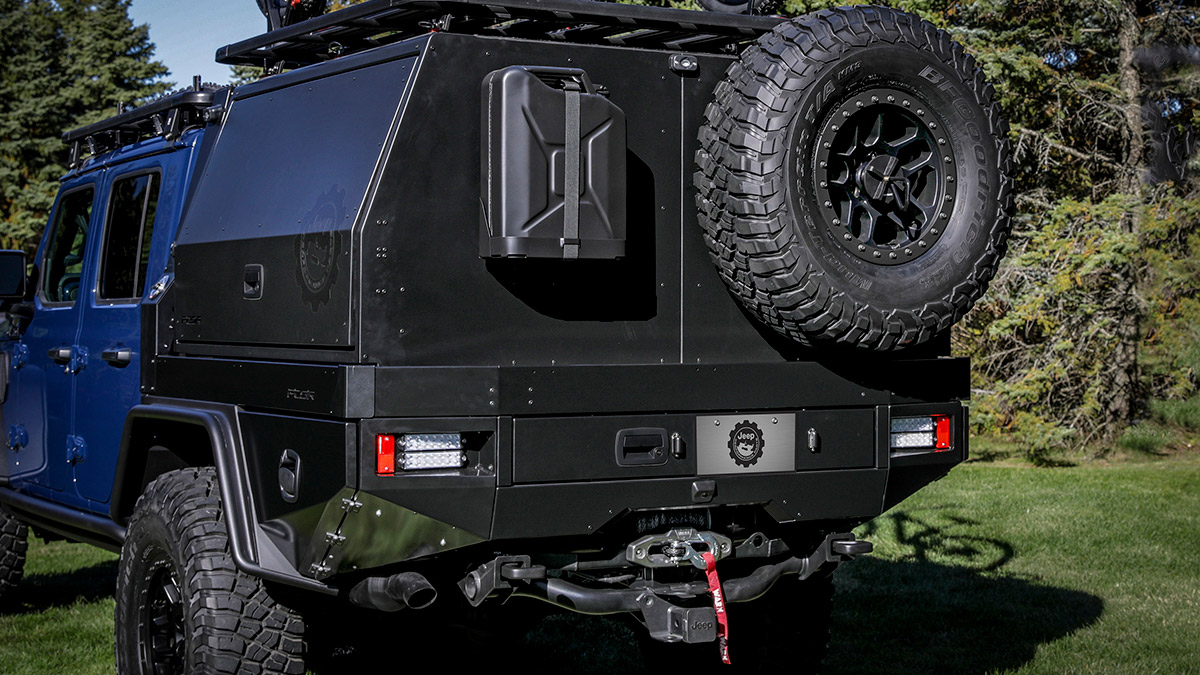 ADVERTISEMENT - CONTINUE READING BELOW ↓
Recommended Videos
The Jeep Gladiator Top Dog Concept is powered by a 3.6-liter Pentastar V6 engine capable of 285hp and up to 353Nm of torque paired with an eight-speed automatic transmission.  Rounding out the package are add-ons like a JPP Rubicon bumper, a two-inch steel grille guard, JPP rock rails, and a K-9 Blue paint finish.
Is this a ride you'd take out on the trail with you? Let us know in the comments.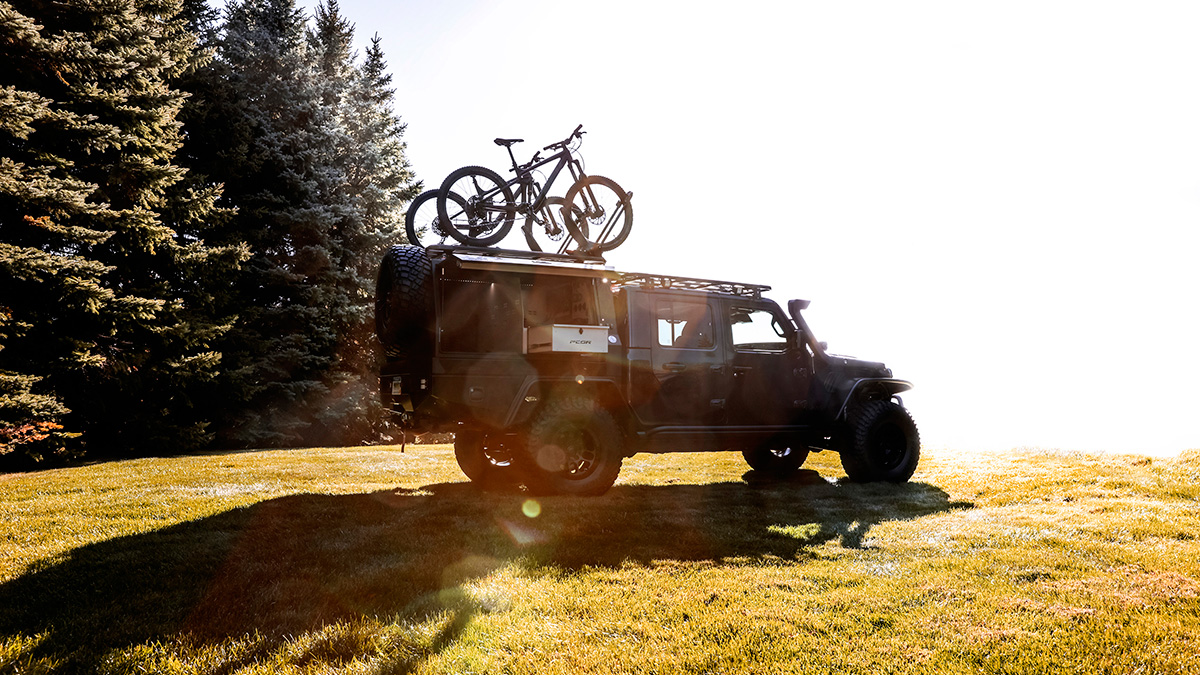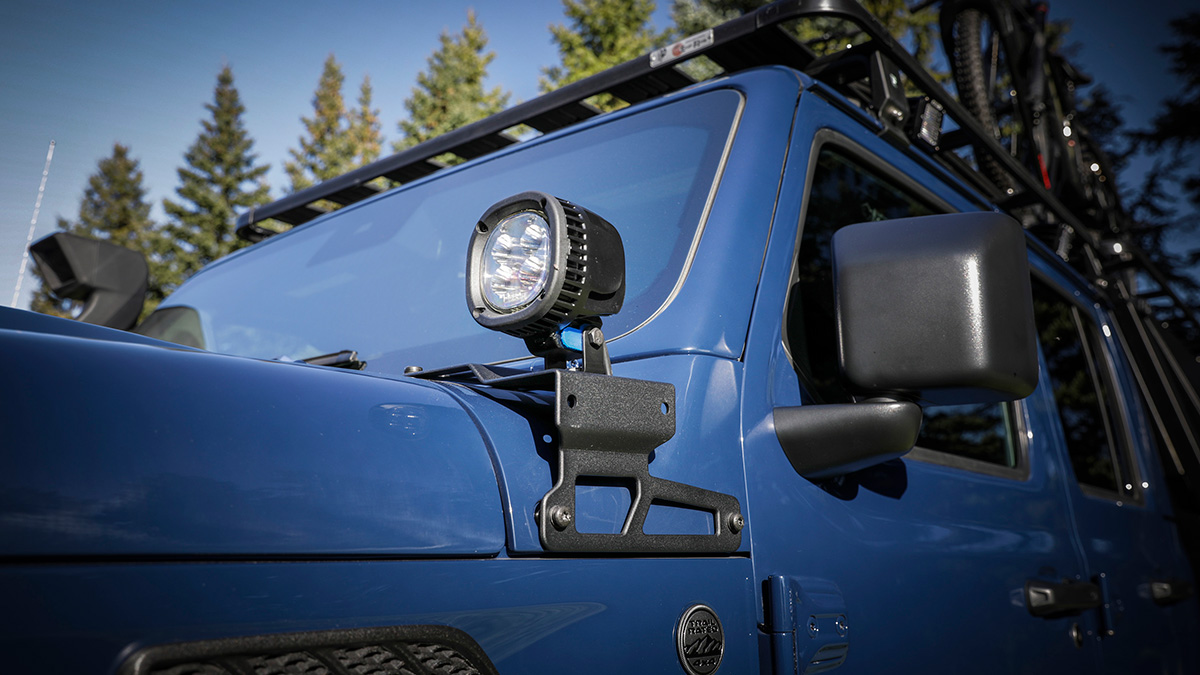 ADVERTISEMENT - CONTINUE READING BELOW ↓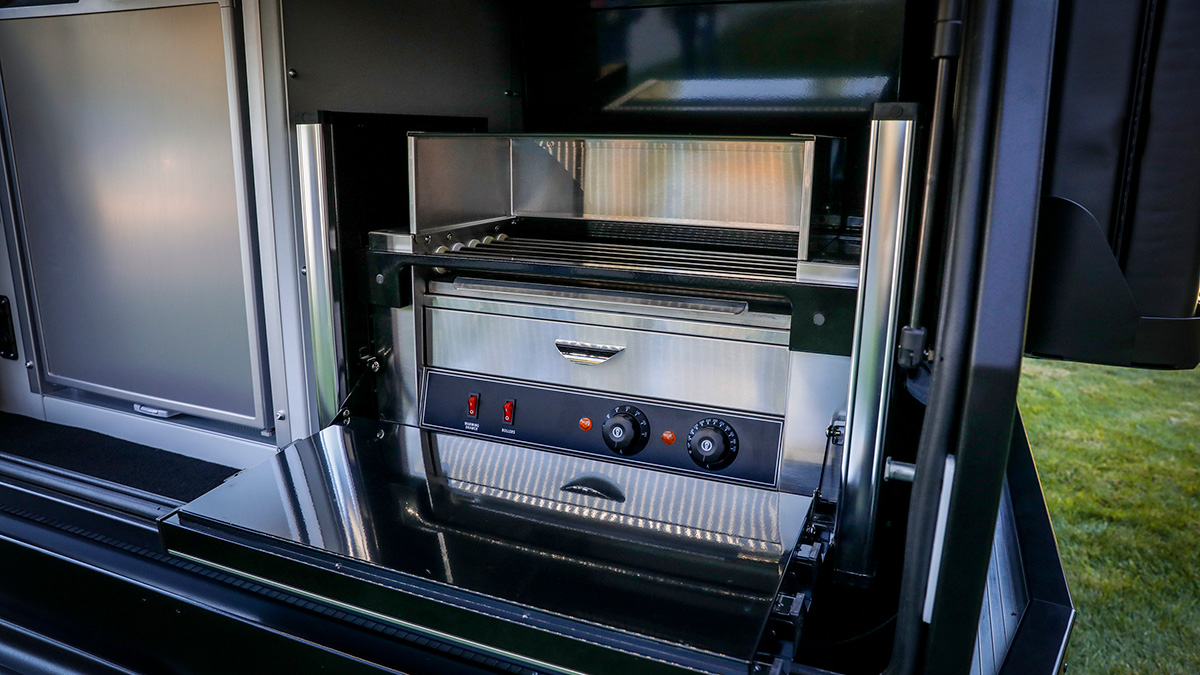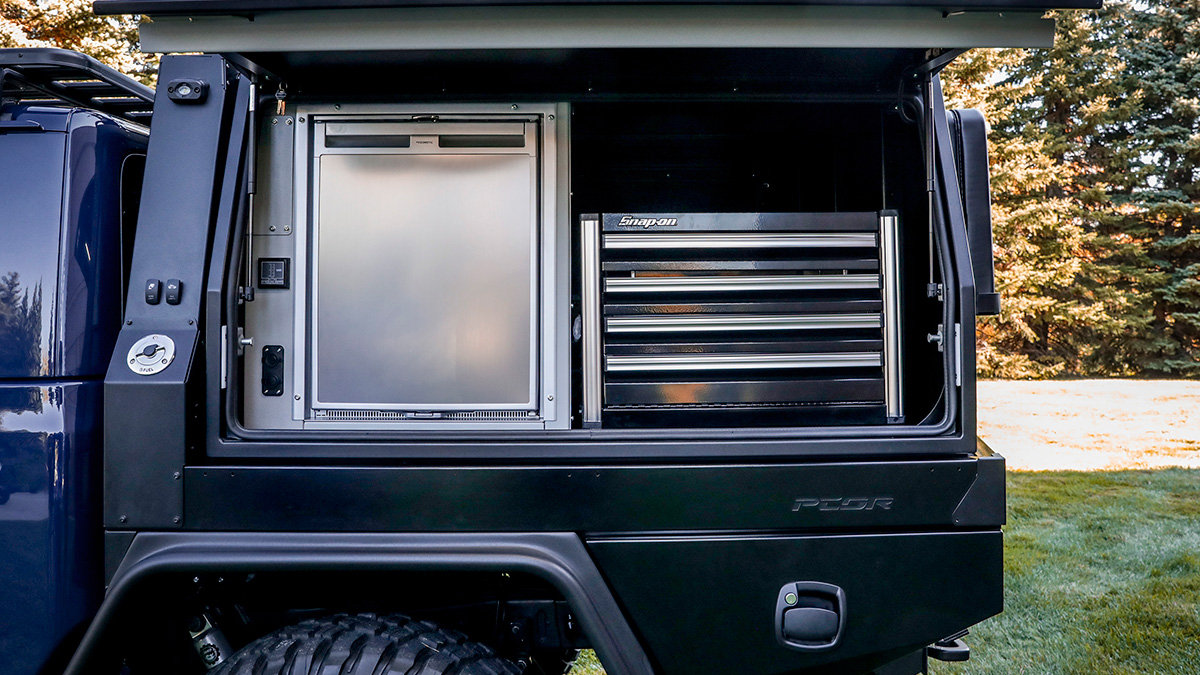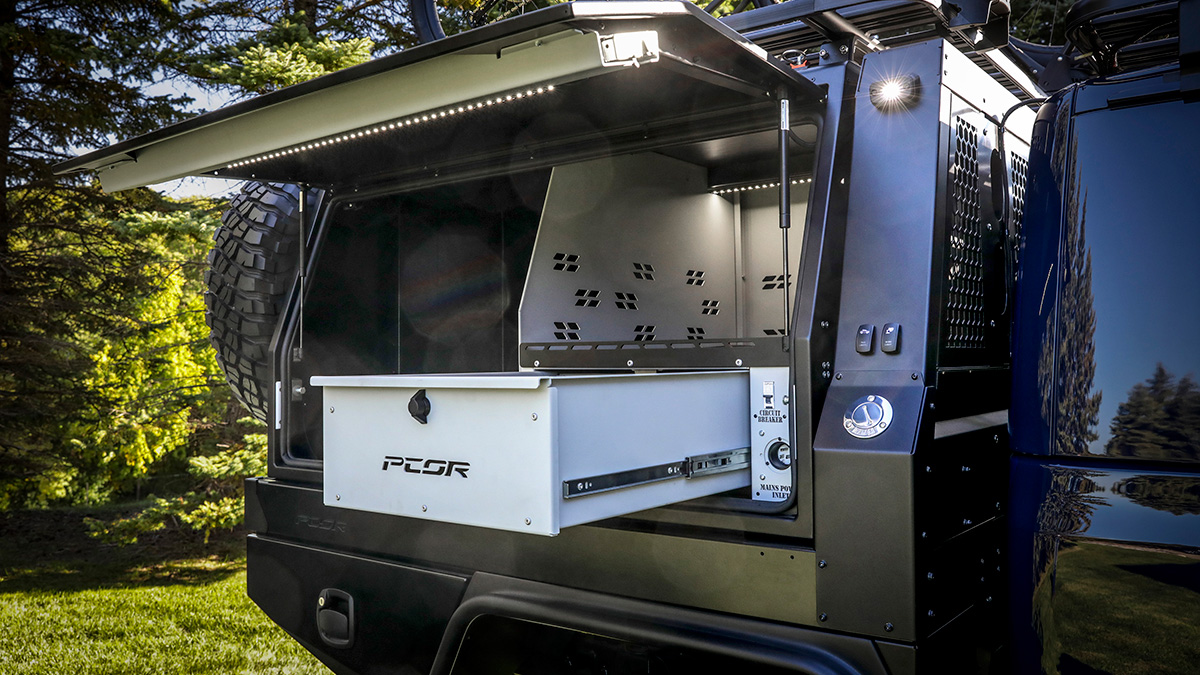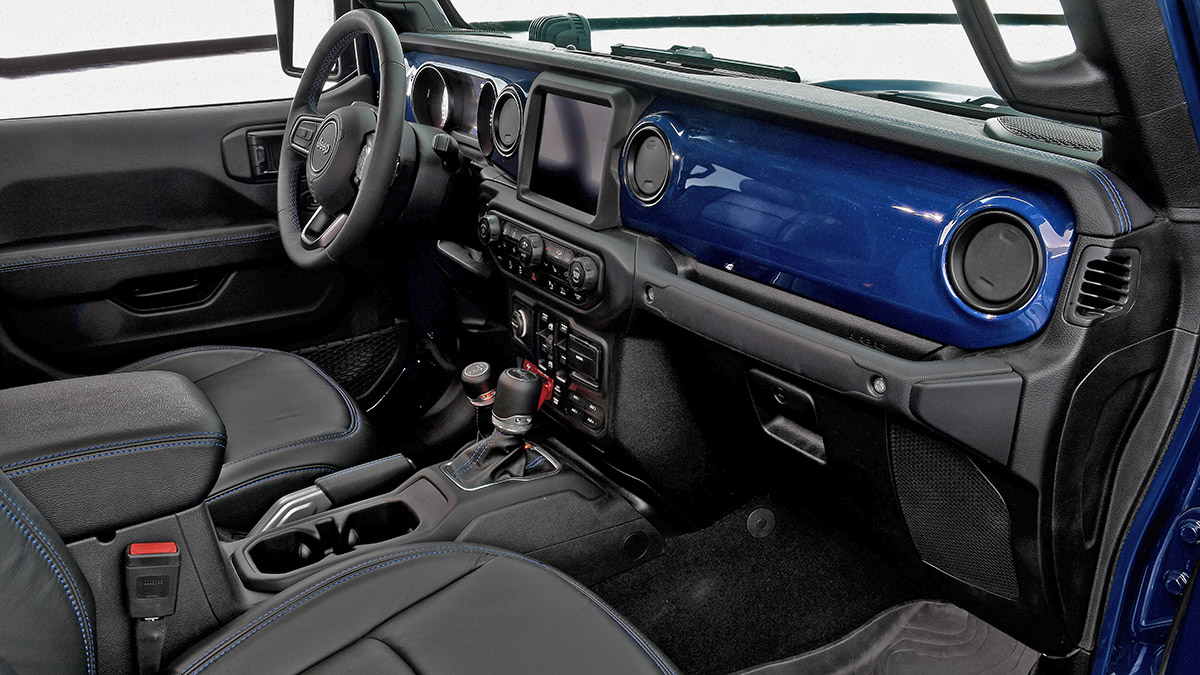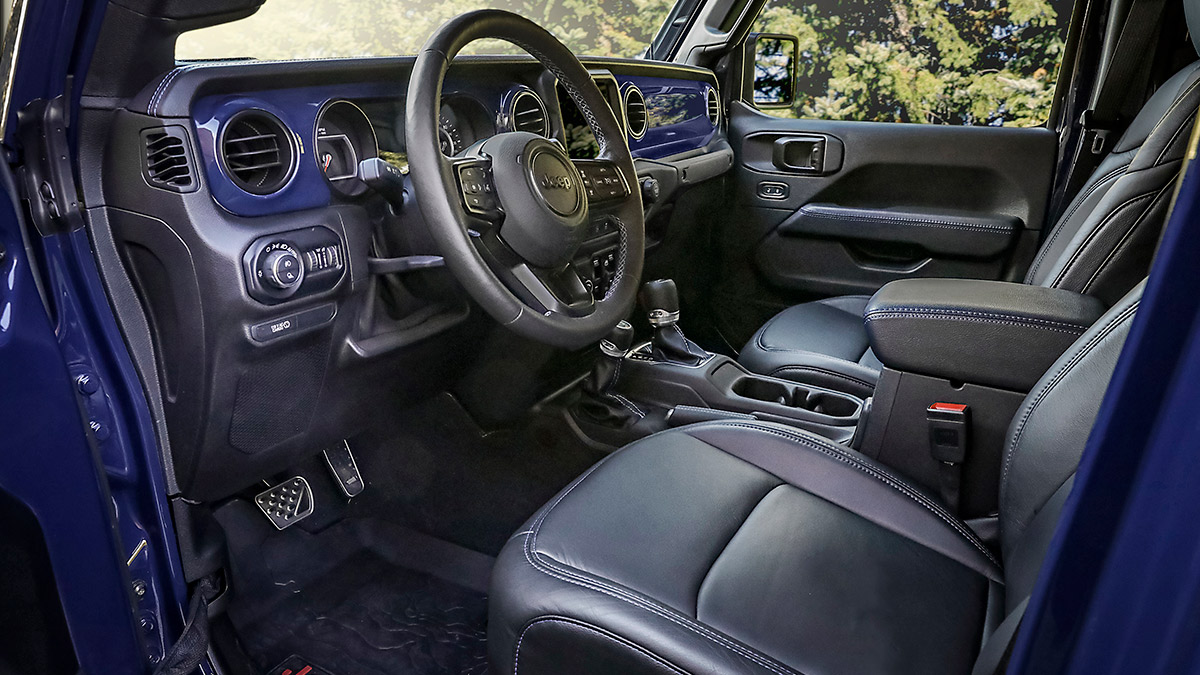 ADVERTISEMENT - CONTINUE READING BELOW ↓