Germans don't normally do big facelifts. Change a bit of trim, add eight new shades of gray to the color palette, and boom, job done. So, it's nice to see Mercedes-Benz has put a bit of effort into the E-Class's midlife facelift, which was supposed to be revealed at this week's now-nonexistent Geneva International Motor Show.
Sure, it looks slightly different, most obviously from the back, but the story here is the tech, which is clever as it gets anywhere in the industry. The latest version of Merc's driver-assistance tech is present and correct in the new E-Class, including adaptive cruise control that can slow the car based on online reports of traffic ahead, as well as for highway slip roads, roundabouts, toll booths, and so on. Then there's the blind-spot monitoring system that works even after you've switched the car off so you don't door passing cyclists, as well as more effective automatic breaking in the event of a possible/imminent collision.
Continue reading below ↓
Recommended Videos
A new steering wheel features capacitive sensors in the rim, so the driver doesn't have to make small steering inputs to let the car know he's still paying attention. Looks good, too, though we reserve the right to be skeptical about the touch-sensitive buttons. The little swipy pads on the old car's wheel were bad enough.
Said buttons control, among other things, the latest MBUX infotainment system, here displayed on two 12.3-inch widescreen unitss (10.25 inches as standard). The center one responds to touch, voice, or trackpad control, and features augmented reality satnav as debuted in the A-Class. There's even a 'Power Nap' function, which helps you fall asleep while you're waiting for your PHEV to charge.
Yep—the E-Class will be available with many engines. Seven models will be plug-in hybrids, while some others will have 48V mild-hybrid tech and integrated starter-generators. Power will range from 154hp to 362hp for petrols, and 158hp to 325hp for diesels, though we'd hope the V8-engined E63 will return at some point with something over 600hp.
For now, the most interesting E will be the new E53, which uses a 3.0-liter straight-six with one normal turbo and an Audi SQ7-style electric compressor for 435hp, and 0-100kph in around 4.5sec.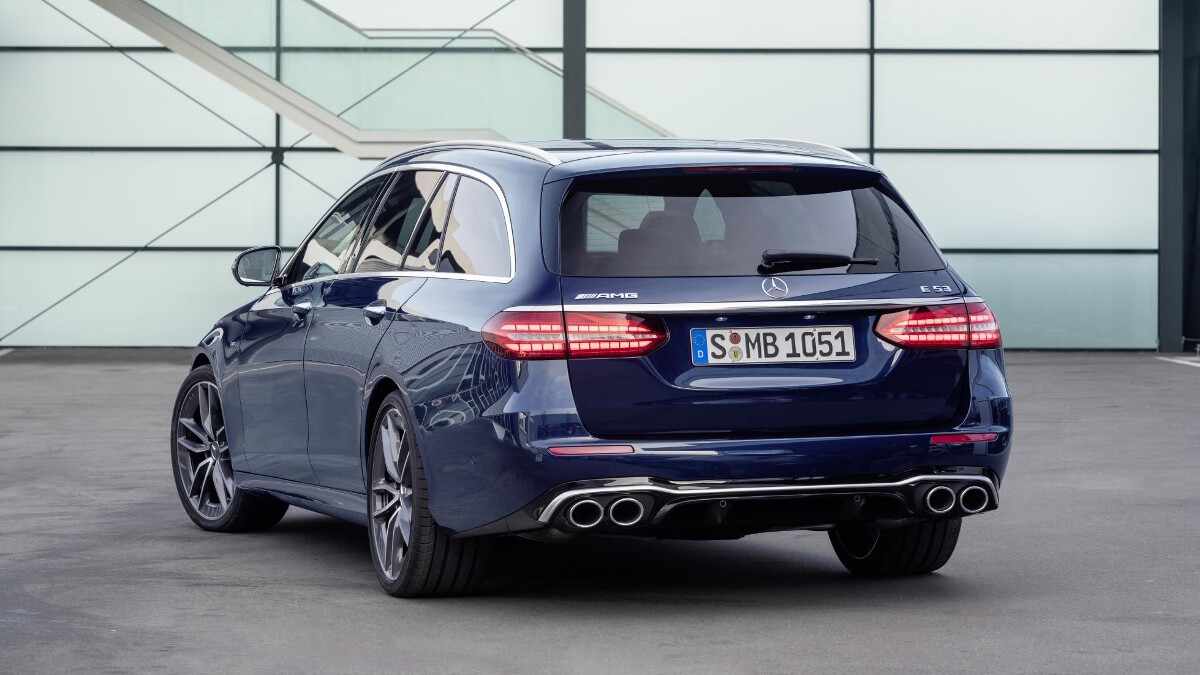 NOTE: This article first appeared on TopGear.com. Minor edits have been made.