Mini has told us its new GP hot hatch—due out in 2020—will be front-wheel drive and offered with a paddle-shift gearbox only. And yes, it'll keep the wild bodywork...
The most potent Mini being front-driven ought not to be a surprise, but given it uses the same 2.0-liter turbo engine as the latest 302hp Mini Countryman JCW—itself sharing its powertrain with the newly four-wheel-drive BMW M135i—there had been some intrigue.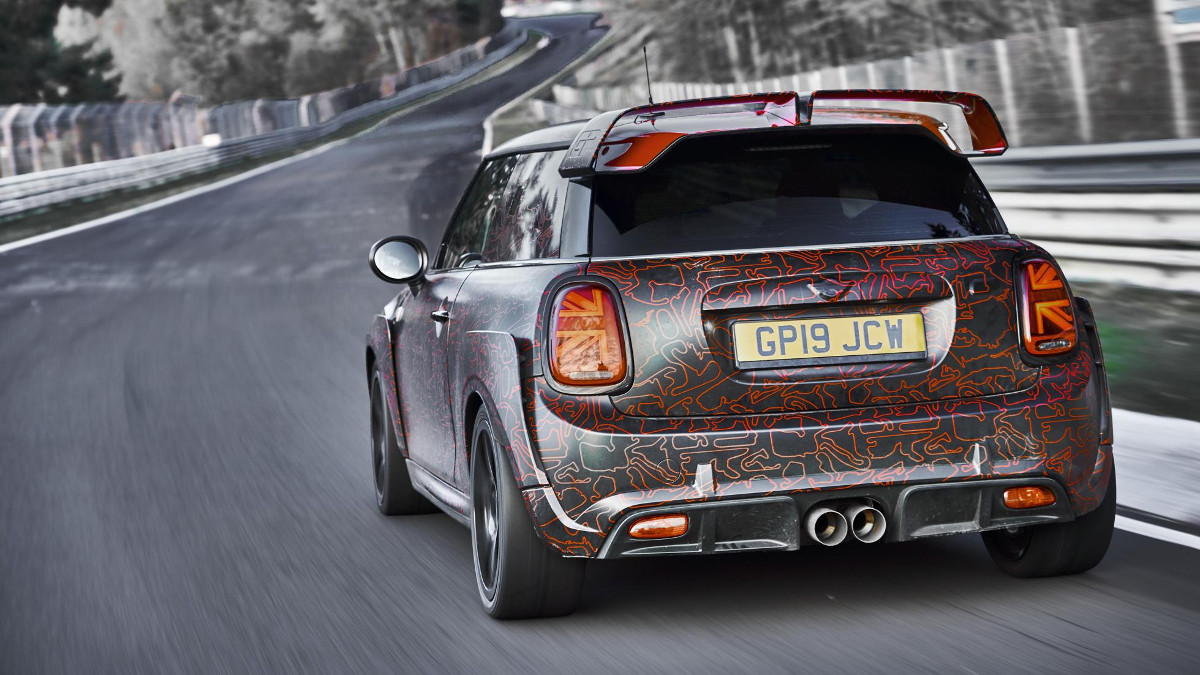 ADVERTISEMENT - CONTINUE READING BELOW ↓
"That's an interesting question which many people have asked," says Jurgen Matz, who's been working on the third-generation GP's chassis. When we tell him our hunch is that it's stuck to its front-driven roots, he says we're "warm," before confirming it by declaring the Civic Type R a key benchmark.
"Some competitors know how to make good front-wheel-drive cars," he tells us. "Some look ugly and are made in Japan, but are good to drive."
He won't be drawn on an exact power figure, merely saying the GP will have "more than 300hp," which, even at its bare minimum, is a stonking 85hp up on the highly strung second-gen Mini GP of 2013. "It's a smaller and lighter car than the Countryman, so maybe there is not a big necessity for more power," Matz says. So let's assume that car's 302hp doesn't change.
ADVERTISEMENT - CONTINUE READING BELOW ↓
Recommended Videos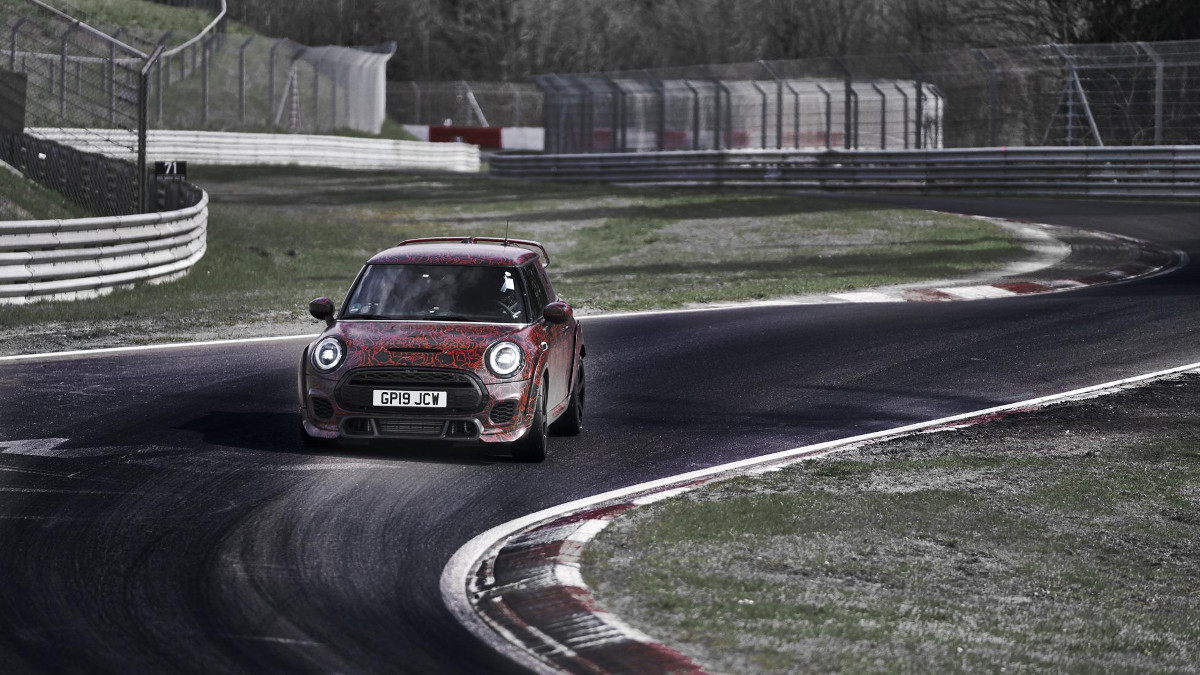 It'll be sent to the front wheels through a paddle-shifting auto rather than the six-speed manual most associated with quick Minis—a move we suggest might alienate the hardcore buyers these cars attract.
"Nowadays, most of the competition have paddles, which, for most of the customers, is easier to drive. If you want to go really fast, you are faster with the paddles," Matz explains. "Our research found only a small, small request for a manual, which gave us a decision to make. Look at the Alpine A110: They decided the same. There are some fans who like a manual, but unless it's a large amount, you have to make a decision: What is best for most people?"
ADVERTISEMENT - CONTINUE READING BELOW ↓
Its suspension overhaul compared to the standard John Cooper Works might win the hardcore back, a move surely necessary to handle its huge jump in power. Interestingly, it's a passive setup—no fiddling through chassis modes here—to help save weight. This is traditionally a GP strong point, and one no doubt slightly scuppered by the new auto 'box. "If you don't want to save each 500g here and there, you'll never have a lighter car," says Matz.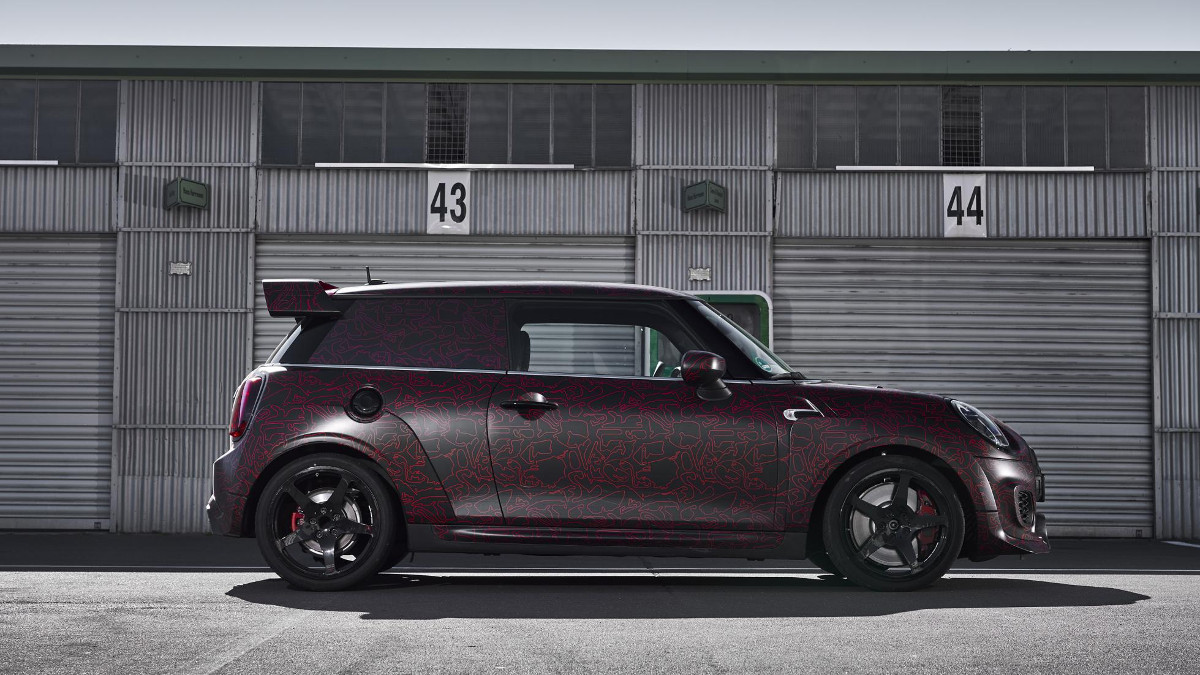 ADVERTISEMENT - CONTINUE READING BELOW ↓
The wheels will be a four-spoke design familiar to GPs (shown above), slowed by brakes borrowed from BMW and wrapped in bespoke Hankook tires. The two-seat layout and the gunmetal-gray color scheme will also stay familiar, resigning the brilliantly nerdy race circuit collage camo the car currently wears to the trash.
Naturally, one of those tracks is the Nordschleife, where the car has already set a 7min 56sec lap. By the end of development, it should have taken an almighty 30sec out of the 8min 23sec lap of its predecessor.
We ask if some of that is down to aero benefits of the very wild new styling, but Matz assures us the car's not producing downforce, and that being fun to drive is priority over feeling locked down. But those marvelously over-the-top rear arches will stay once the camouflage has been peeled away to reveal the production car.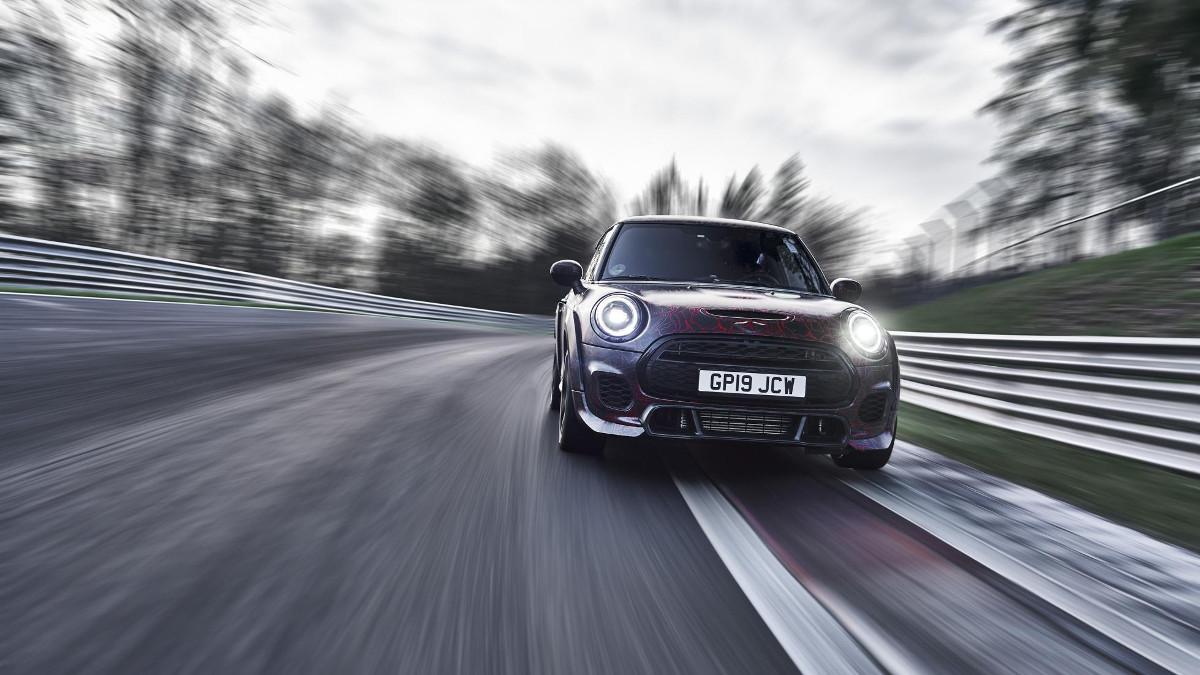 ADVERTISEMENT - CONTINUE READING BELOW ↓
Has pushing 300hp (plus) through the front wheels been difficult? "Not really," responds Matz. "If the old GP had 85hp more, it could have handled it. Maybe it was a bit underpowered for its aerodynamic and tire performance. Now, we are really on top with the power. This is why we switch to wider tires."
But it'll still be playful, like the old GP famously was? "Yes. It's a Mini. That's something we have to produce."
Production will be limited to 3,000 cars—up on the 2,000 apiece of its forebears—with firmer details closer to its on-sale date sometime in 2020. Excited?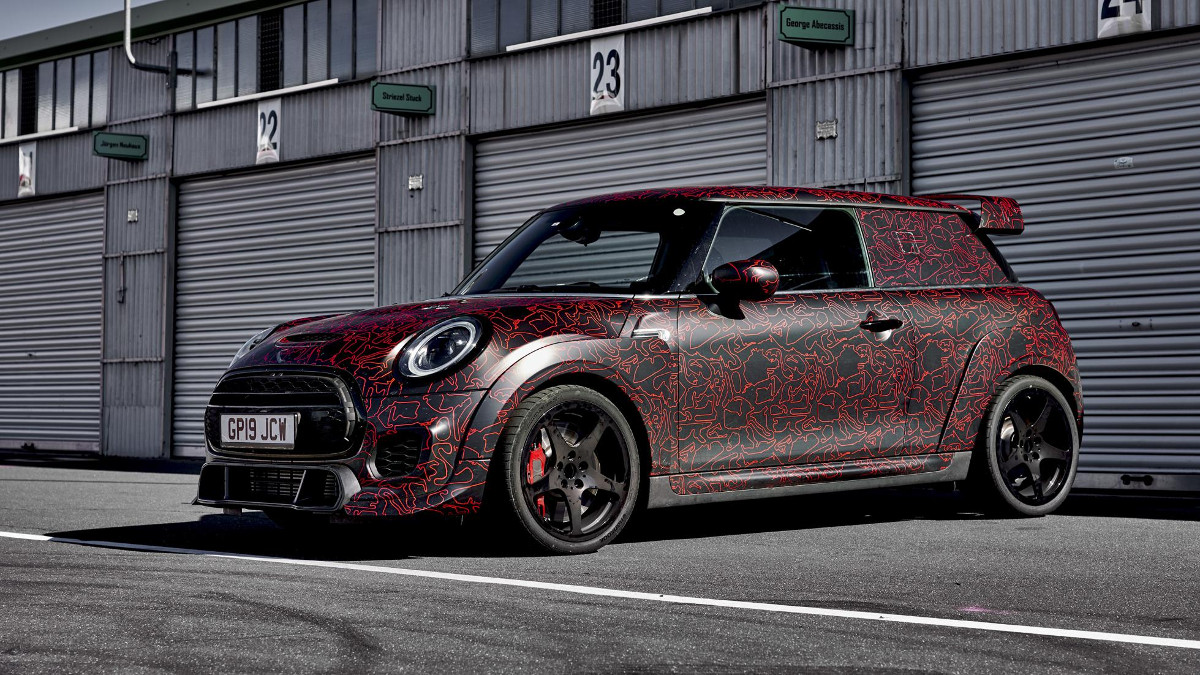 ADVERTISEMENT - CONTINUE READING BELOW ↓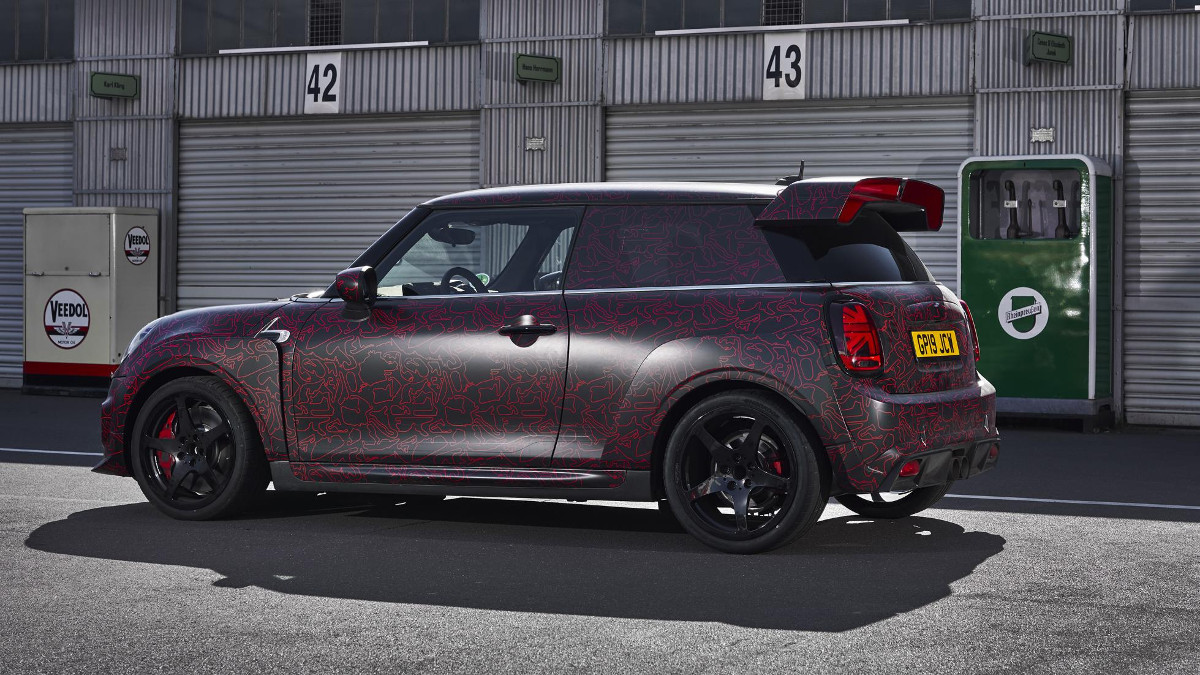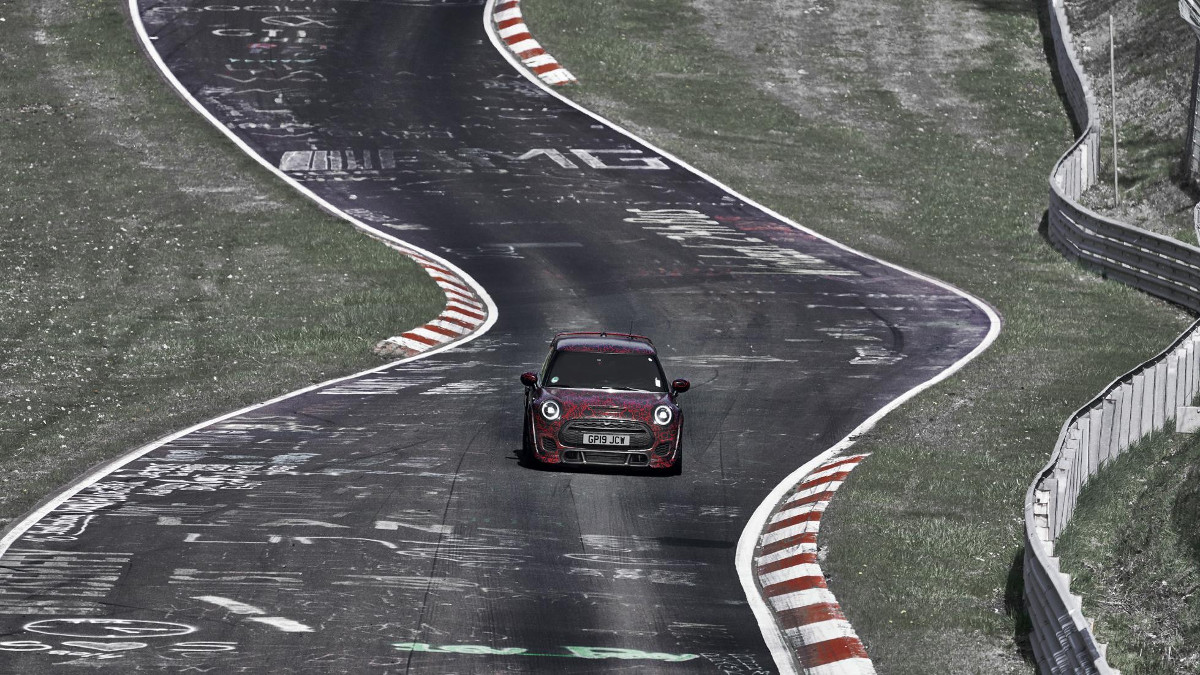 ADVERTISEMENT - CONTINUE READING BELOW ↓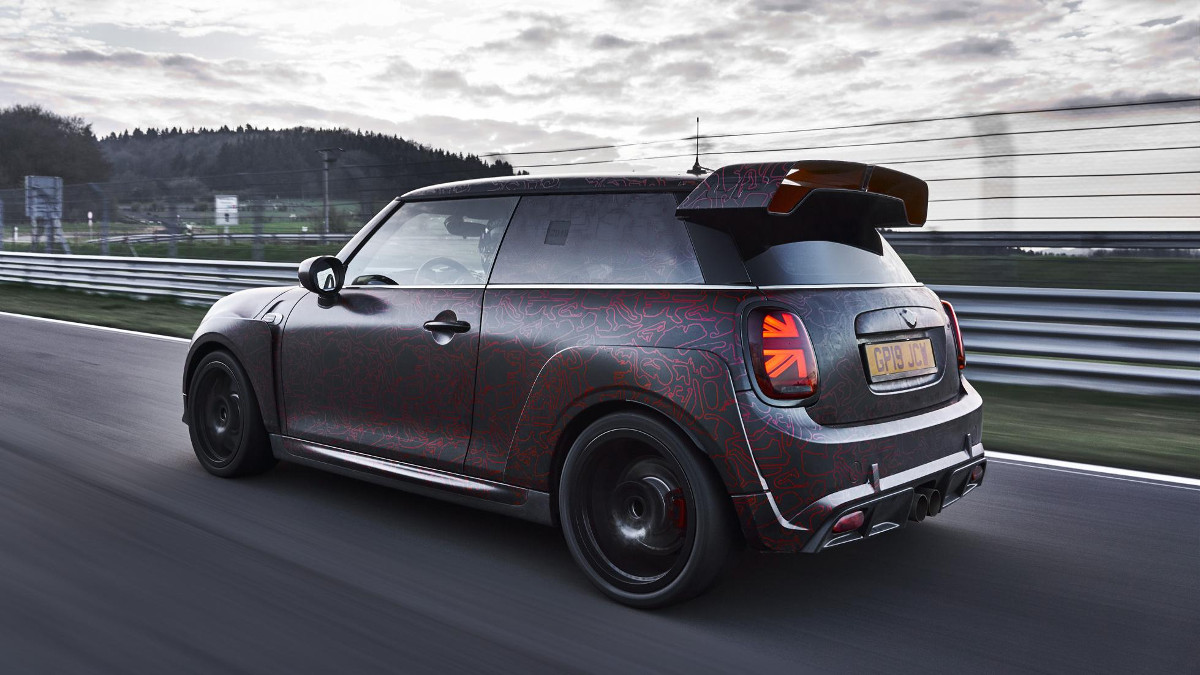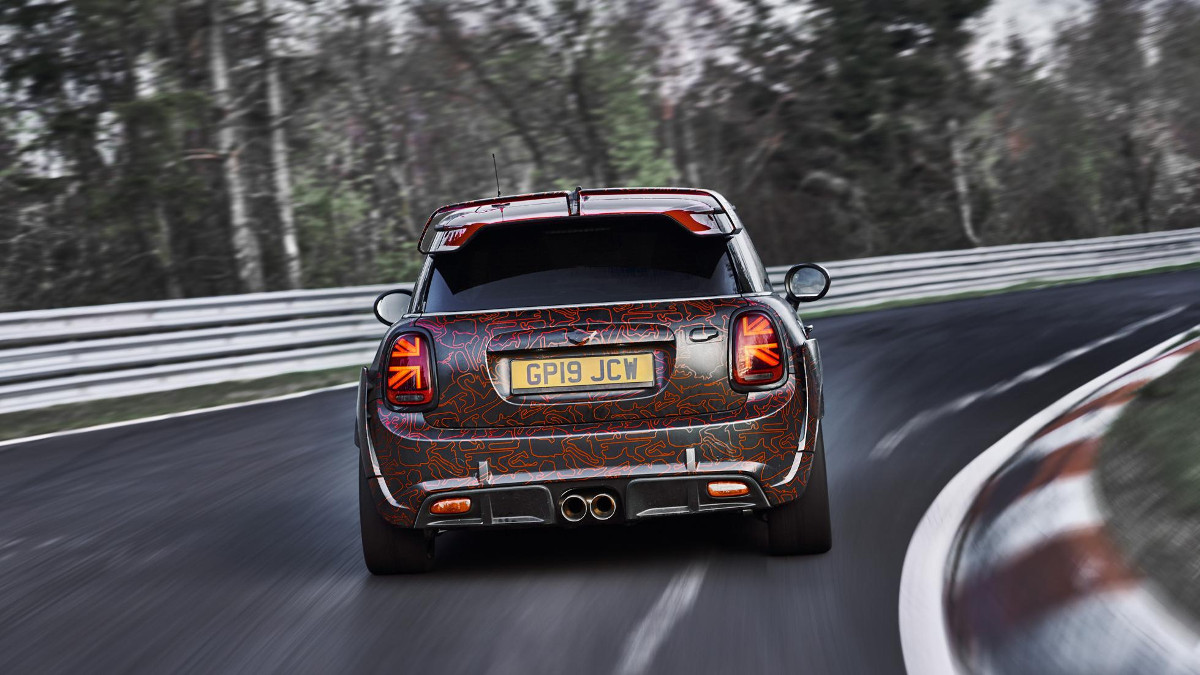 ADVERTISEMENT - CONTINUE READING BELOW ↓
NOTE: This article first appeared on TopGear.com. Minor edits have been made.