You'd imagine that a new version of America's most celebrated sports car would be announced like Elvis Presley popping down from the clouds to do a one-man show in Vegas. With Marilyn Monroe and Elmo on backing vocals. You'd expect the ticker-tape parade of excitement and freedom fries with extra cheese.
You'd be wrong, however.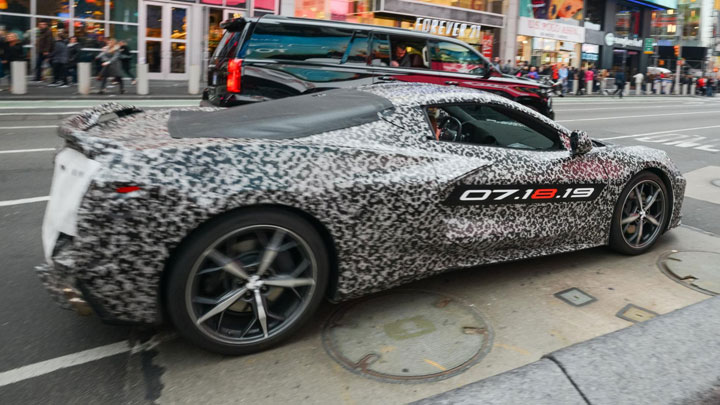 ADVERTISEMENT - CONTINUE READING BELOW ↓
For a while, the worst-kept secret in all of motoring has been that the new 'C8' Chevy Corvette will go mid-engined. For the first time in its history, the production-spec 'Vette will shove its V8 behind the seats, not ahead of them. And in so doing, become a true Ferrari and Lamborghini-rivaling supercar. A car for people who like McLarens, not Big Macs.
And yet, official confirmation of the new car's arrival has been given with a whisper. No lasers, no confetti canons, no national anthem sung by a reality TV starlet. Just a new Corvette, wearing plenty of monochrome camouflage, driving down 7th Avenue in New York City. The car did a lap of Times Square, showcasing the date stickered to its flanks, then disappeared into Manhattan.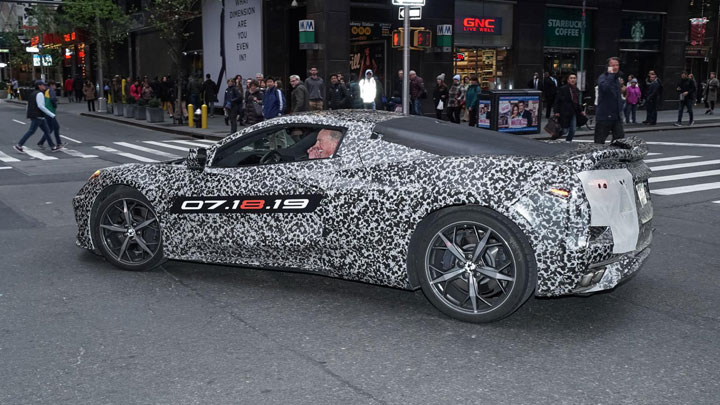 ADVERTISEMENT - CONTINUE READING BELOW ↓
Recommended Videos