Crack open the popcorn, folks—this is the 692hp Hellcat-engined Ram 1500 TRX, the first major competitor that the Ford F-150 Raptor has had to deal with in the history of ever. And it's got what all those Raptor naysayers want: a big ol' thirsty V8 with a supercharger whacked on top—not some sissy twin-turbo V6. Their words, not ours.
This absolute anvil of power follows on from the news that every single model in Dodge's range can have a Hellcat-powered, 700hp+ SRT version. But FCA's truck brand wanted in on the looney asylum, so it has followed suit, by dropping the familiar 692hp and 880Nm supercharged 6.2-liter V8 in a crew-cab pickup.
That's not all, though, as there are some rather comprehensive upgrades. And you should hope so, too—given that it starts at $71,690 (P3.49 million), or nearly $14,000 (P680,500) more than a crew-cab Raptor. Fully loaded, you can expect the TRX to be nudging $90,000 (P4.37 million). Yowch.
ADVERTISEMENT - CONTINUE READING BELOW ↓
So, what do you get? Well, it may not look like it, but this is actually a RAM 1500 underneath. It's just grown a bit. Quite a bit. The arches are a whopping eight inches wider than standard, to hold a track-width increase of six inches. But to be able to not bend like a banana at full send, the frame and suspension have been beefed up—just like a Raptor's.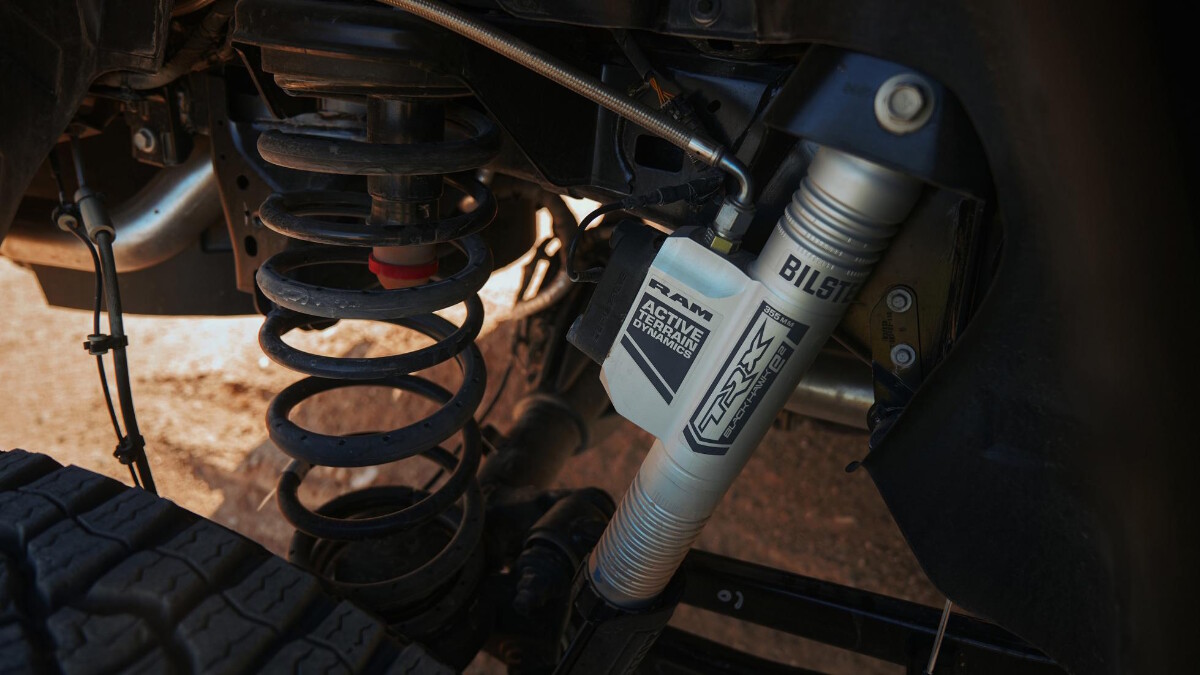 Underneath, there's new suspension, with an independent front axle and new forged aluminum control arms up front. Out back, there's the standard Dana 60 solid axle, but with a new five-link setup, while Bilstein has developed chunky 2.5-inch remote-reservoir dampers all round for when you pound the sand. And make no mistake about it, the TRX has been designed to run hard and bait out that Blue Oval.
That's why Ram engineers have fitted that monster 6.2-liter engine with a new airbox (mounted above the engine to keep it from being rattled to death) fed by the grille and the hood scoop, so the motor can breathe through massive filters and get a clean supply even during high-speed desert running. There's also a new oil pan and a new alternator, mounted higher up to increase wading depth to 32 inches. Or navel-height for most people, if you need some dubious scale. Ram even went to the extent of moving the front axle forward to give the TRX some 13 inches of suspension travel front and rear, plus a ground clearance of 11.8 inches, for a near-three-inch growth spurt.
ADVERTISEMENT - CONTINUE READING BELOW ↓
Recommended Videos
Flattering the Raptor, there's also a 'Baja' mode. Basically, with one press of a button, the truck is set up to smash across a slither of Mexico thanks to a special desert calibration for the four-wheel-drive system, stability control, and engine and transmission maps. But because 'Murica, Ram has also developed the truck to run on tarmac. Well, sticky drag-strip bitumen.
Weirdly, Ram is very proud of having produced a pickup truck that can not only beat up the Atacama, tow 3,600kg, and swallow 600kg of whatever in its bed, but can also tear up the drag strip. Equipped with a dedicated launch-control button secreted in the dash, the TRX can supposedly hit 60mph (97kph) 4.5sec amd 100mph (161kph) in 10.5sec, and it'll do the quarter-mile in 12.9sec with a 108mph (174kph) trap speed. It'll run out of puff shortly afterwards, with the top speed being 190kph. But only because all those numbers have been run on knobby 35-inch Goodyear Wrangler Territory All-Terrain rubber. Which is crazy.
ADVERTISEMENT - CONTINUE READING BELOW ↓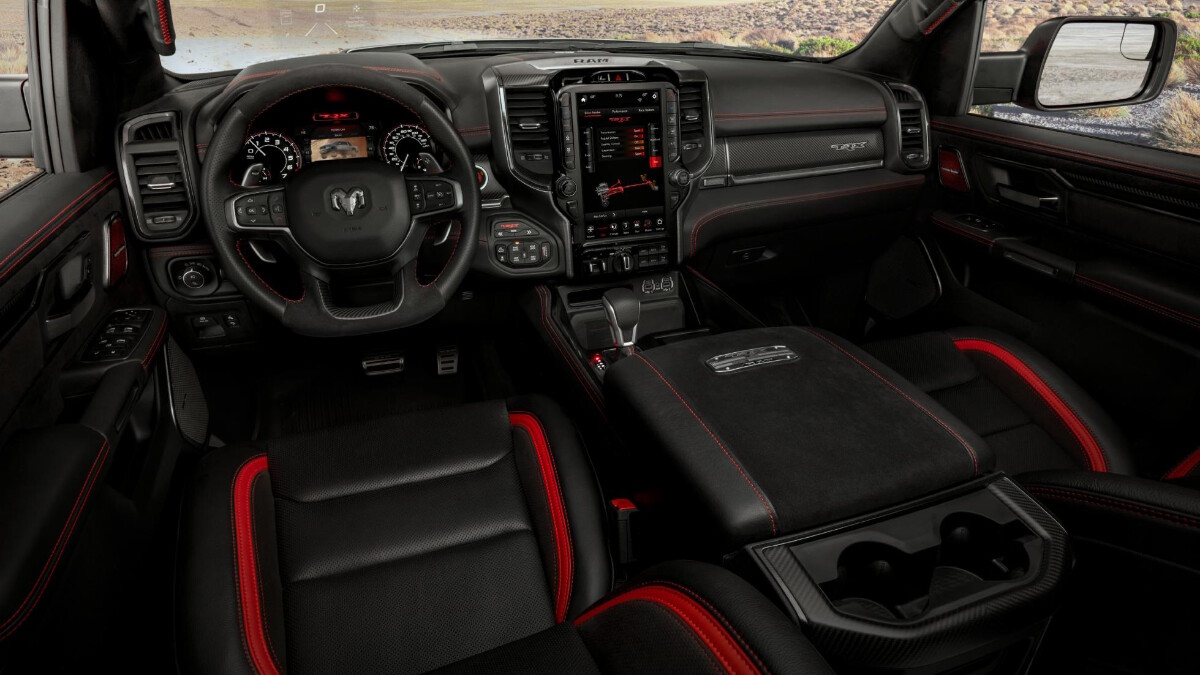 Inside, a TRX is very similar to all the other Ram trucks. Which is no bad thing, as they're the most car-y trucks on sale. There's a Tesla-esque 12-inch portrait center touchscreen, plush seats, and paddles to play around with the ZF eight-speed automatic 'box it comes with.
So, if you've been waiting out for a TRX since the concept in 2016, your dream has come true. Mainly because they've given you a couple of hundred more horsepower on top of that. But would you have one of these over a Ford F-150 Raptor? Let us know in the comments below.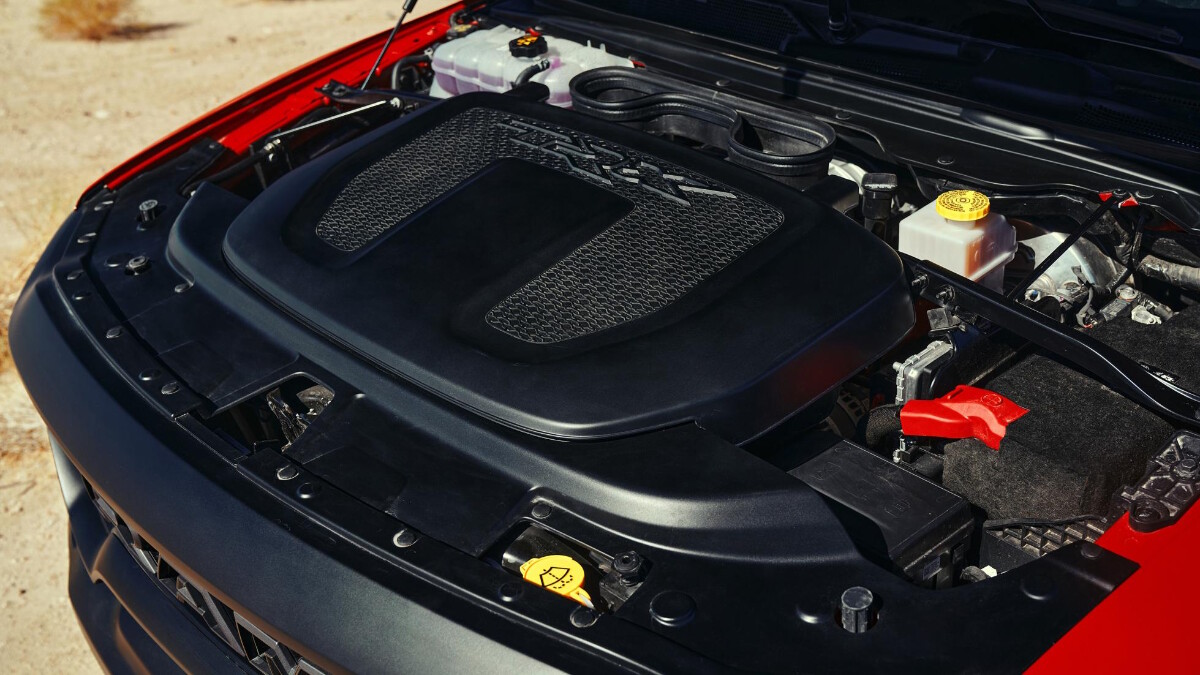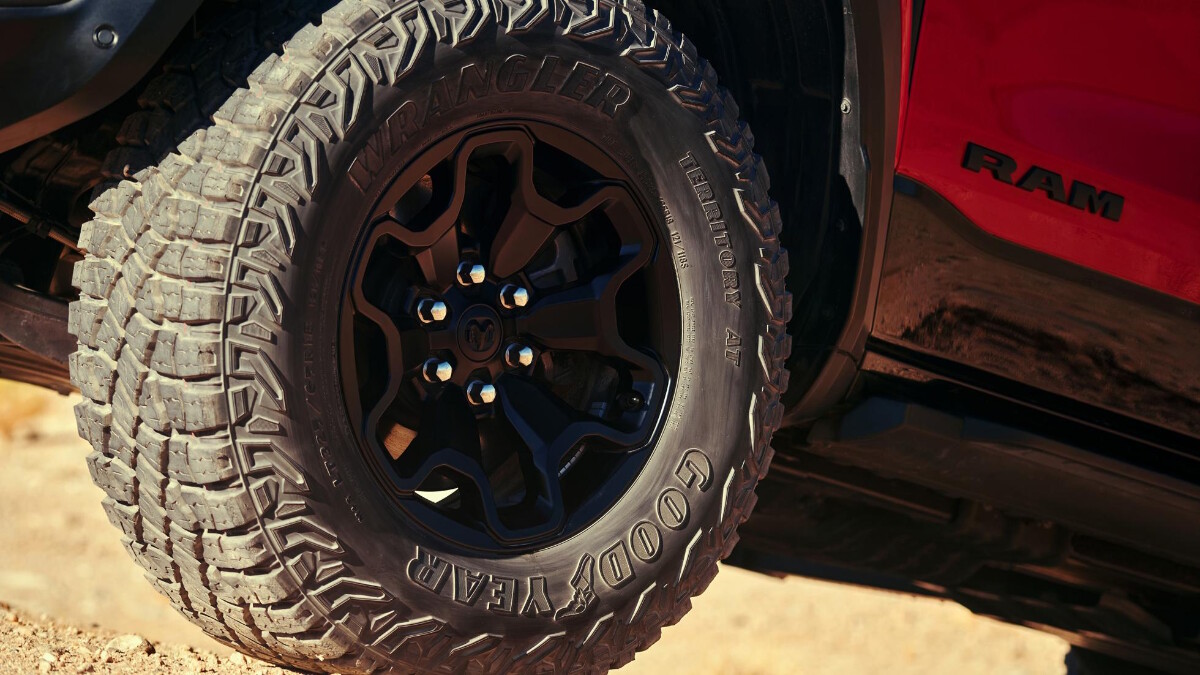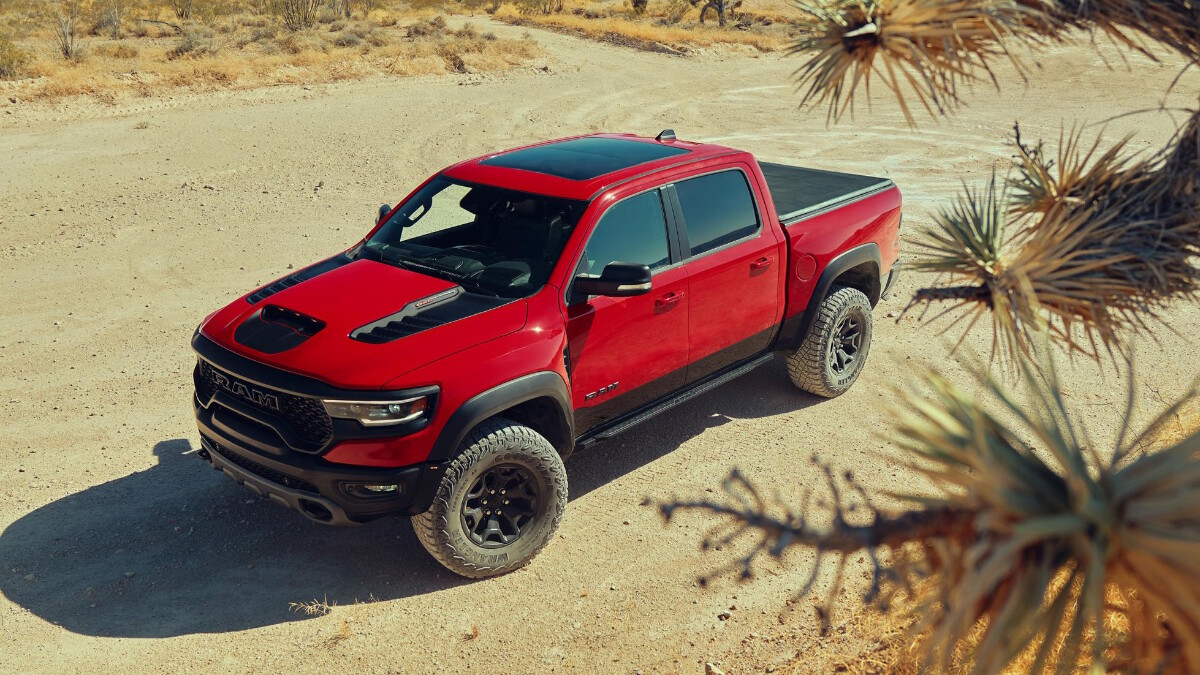 ADVERTISEMENT - CONTINUE READING BELOW ↓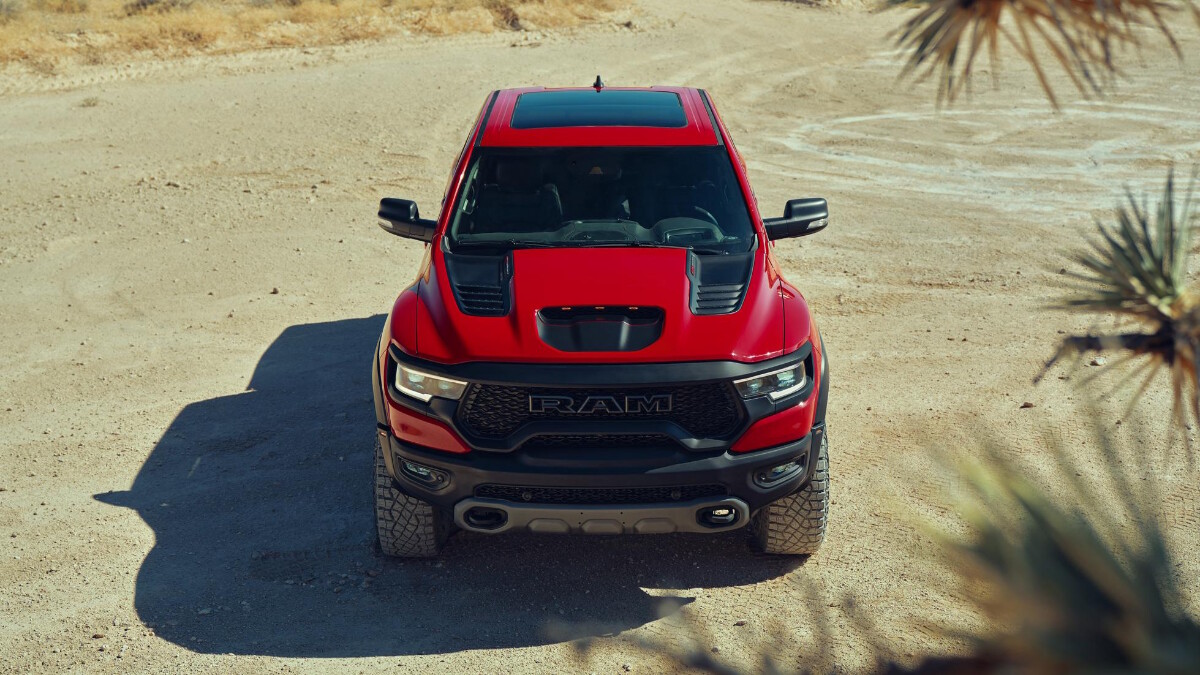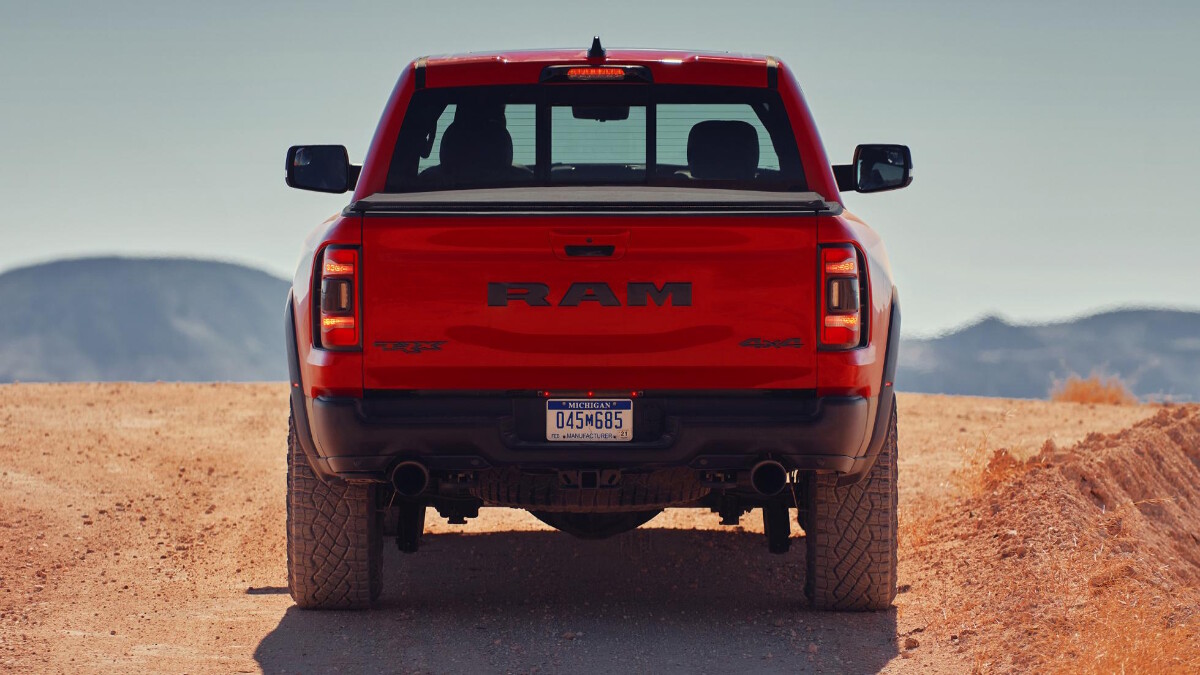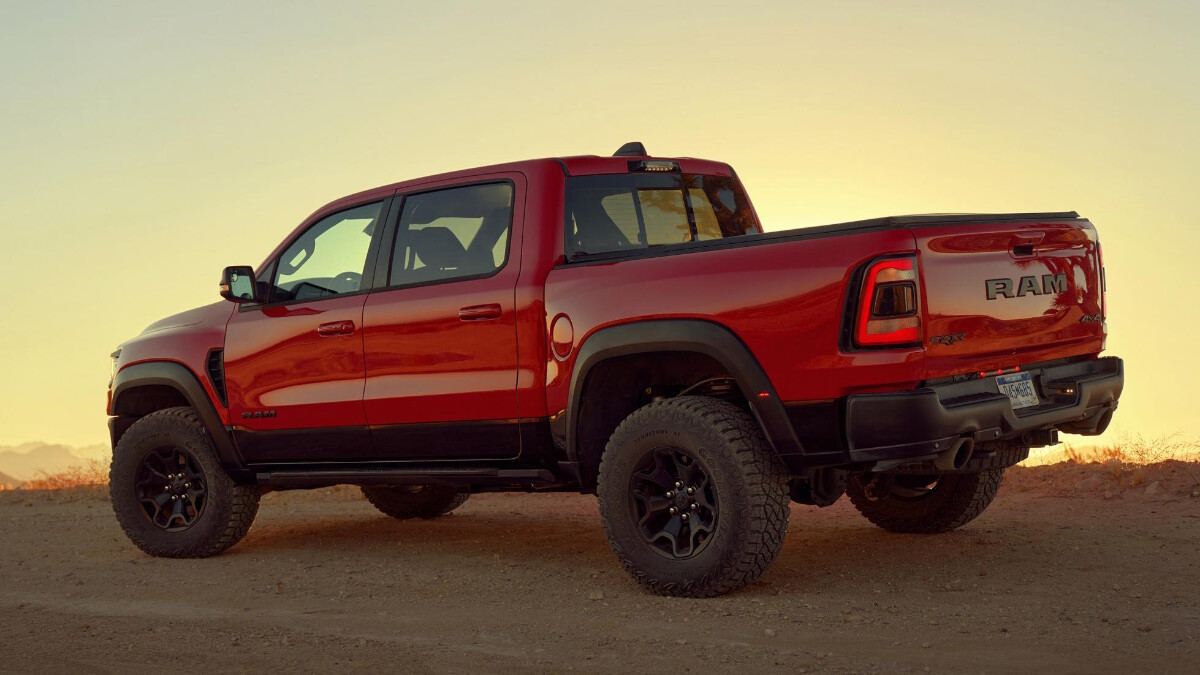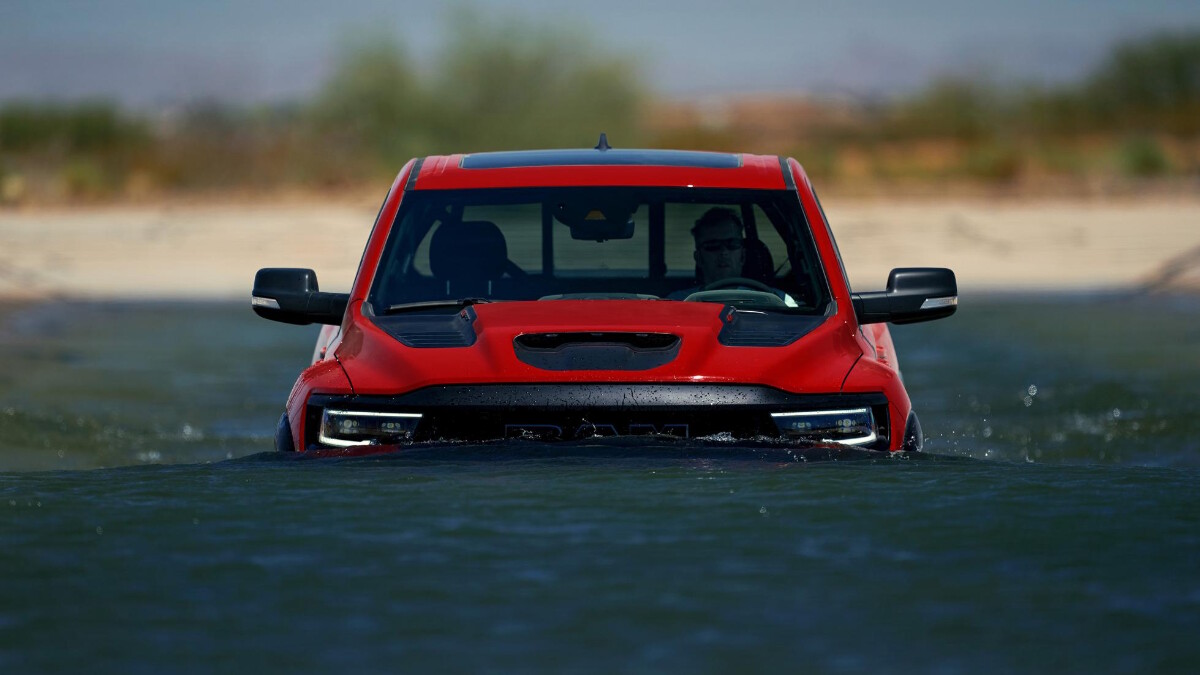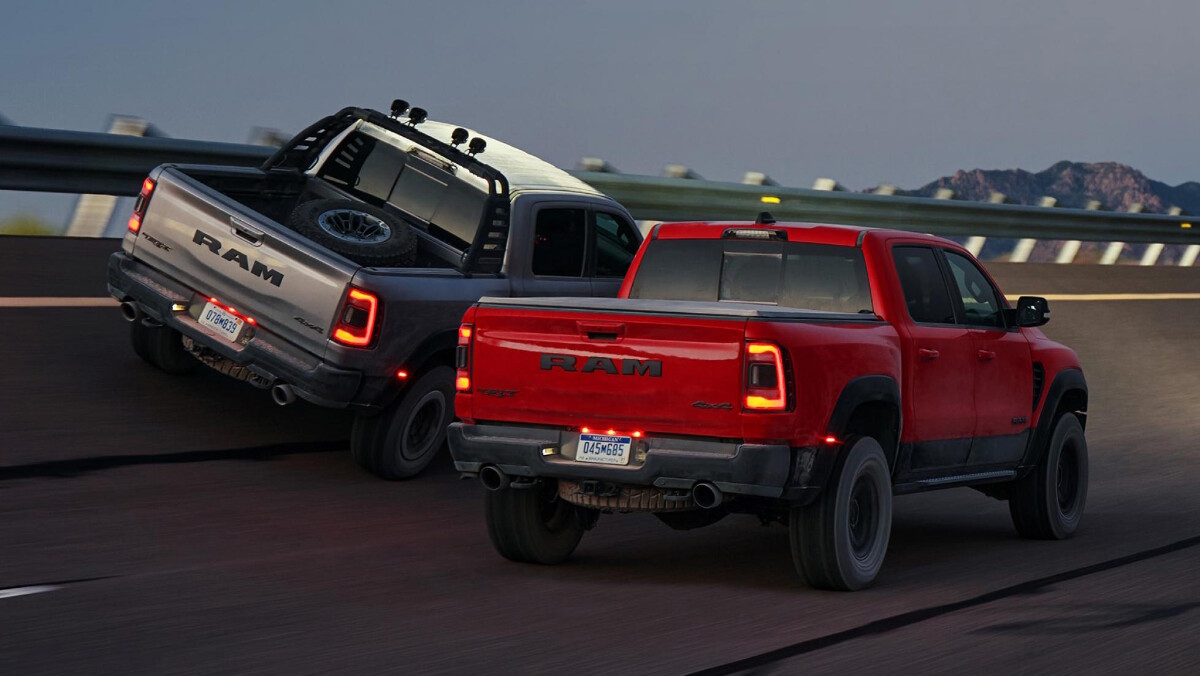 ADVERTISEMENT - CONTINUE READING BELOW ↓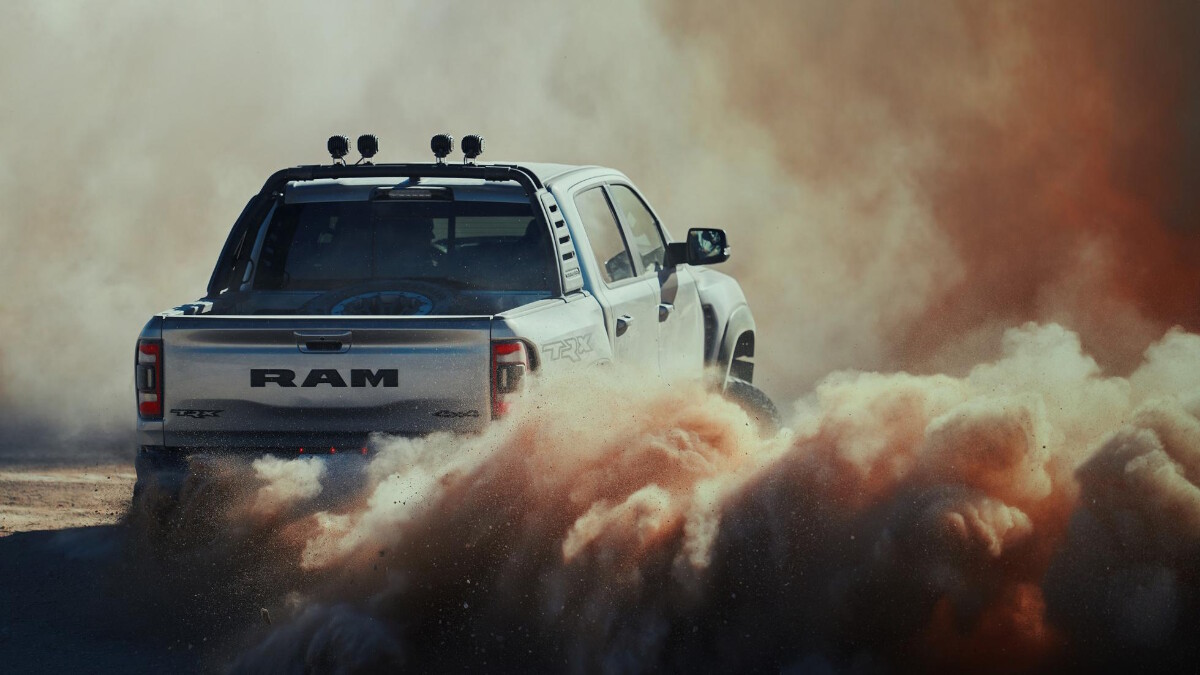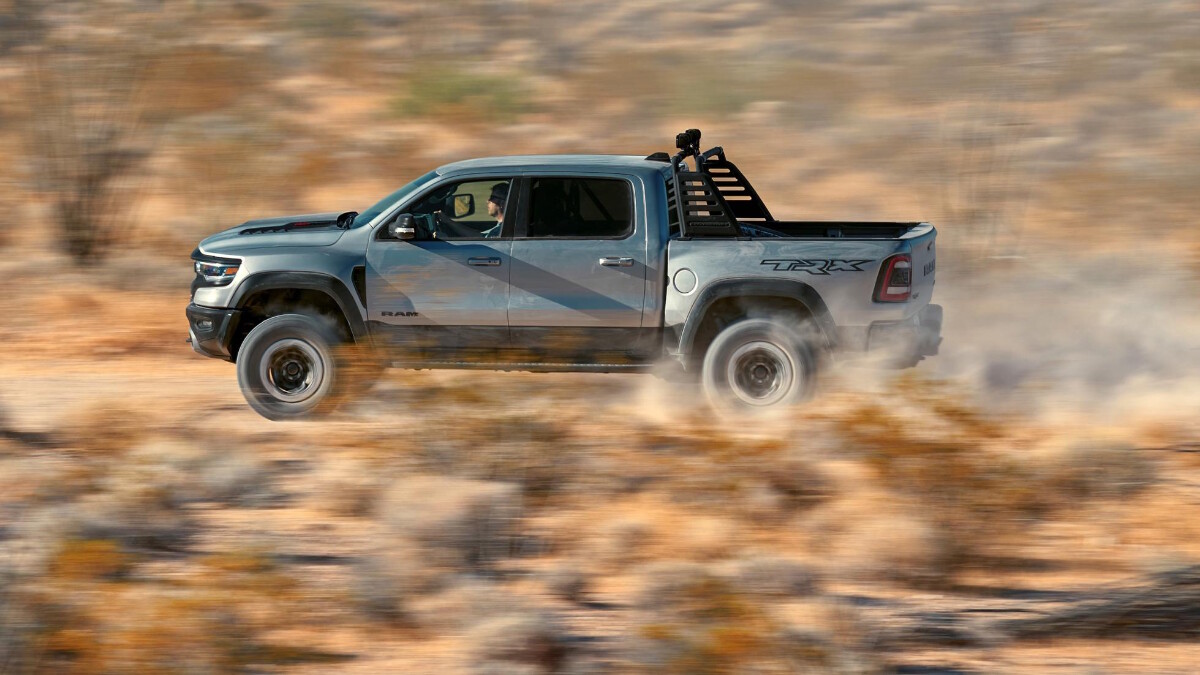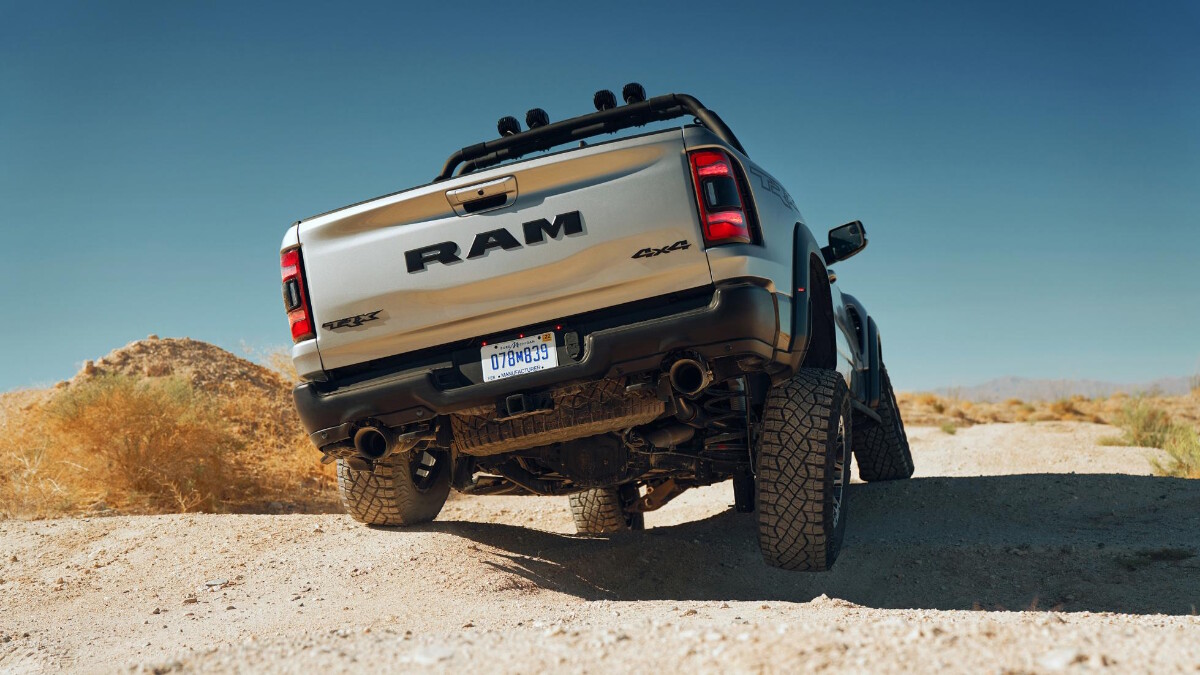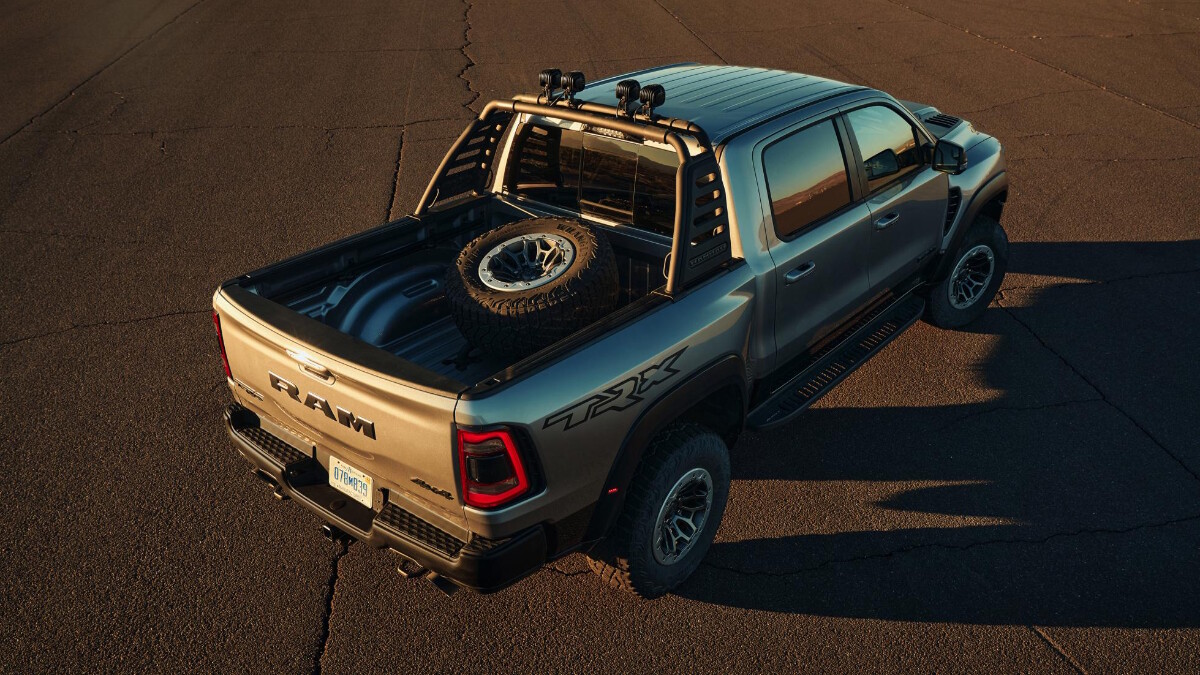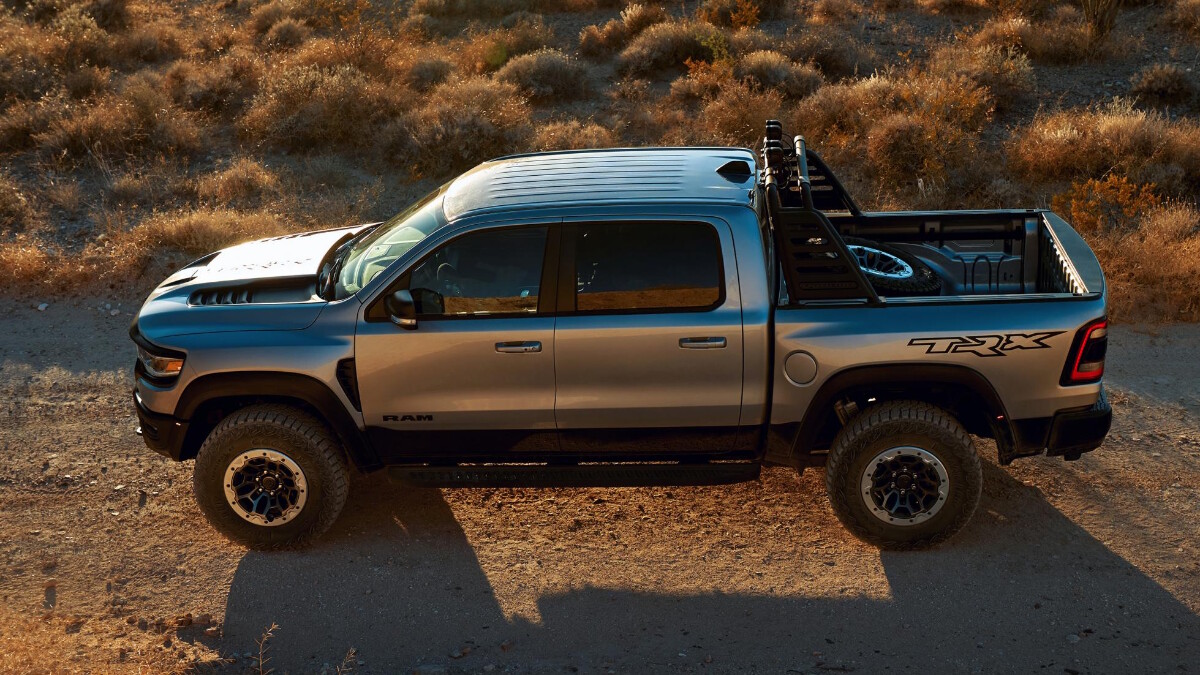 ADVERTISEMENT - CONTINUE READING BELOW ↓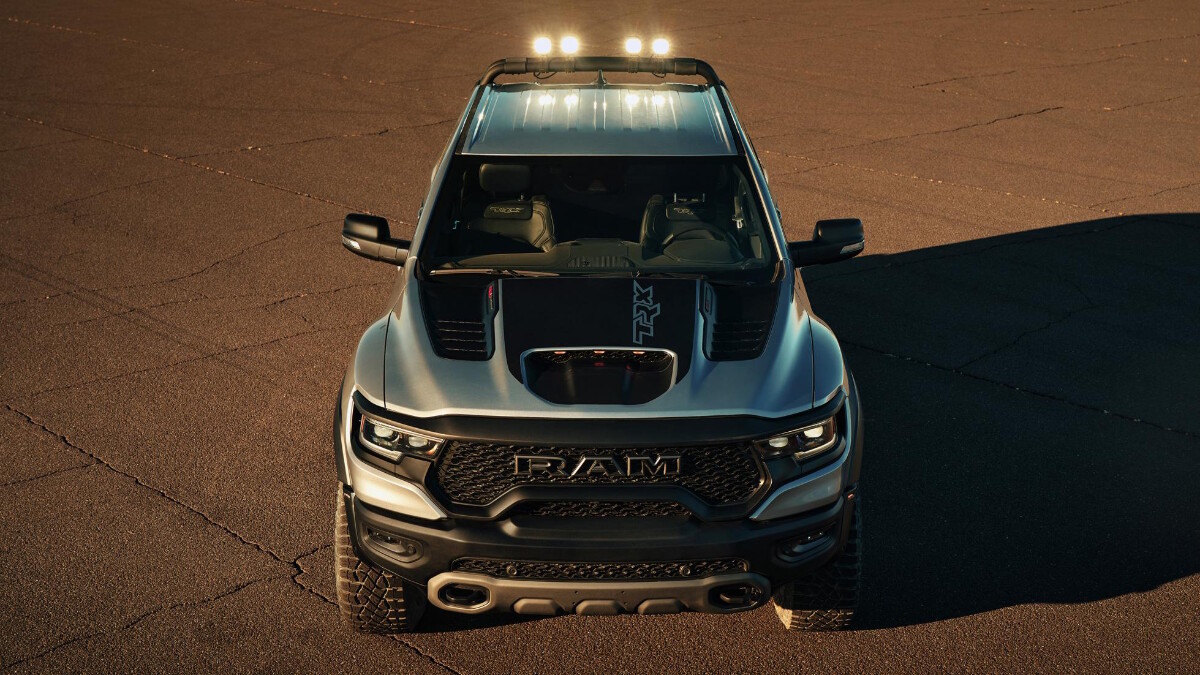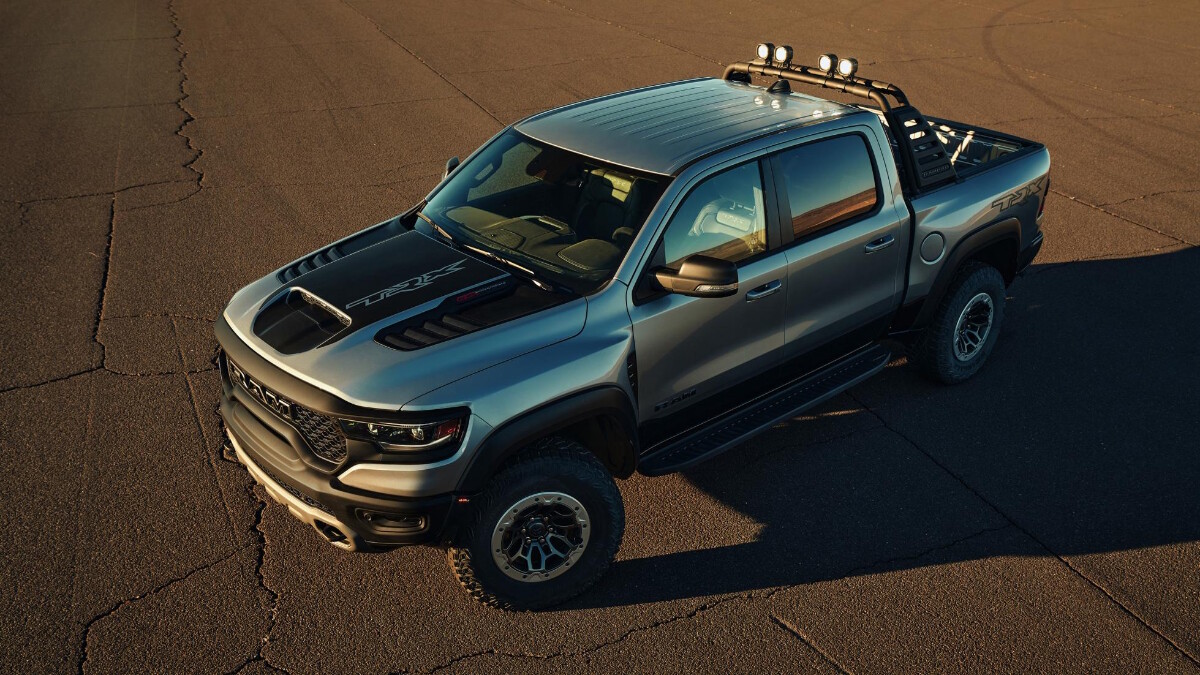 NOTE: This article first appeared on TopGear.com. Minor edits have been made.