A couple of years ago, Smart promised us that it would stop building combustion-engined cars for Europe and North America by the end of 2019. We're getting close to that deadline, and the German brand has made good on its promise. Yep, say hello to the brand-new, electric-only range of Smarts.
Now, Smart has had an electric option available for each generation of its cars since 2007, but this lot is apparently all-new. There's no huge difference in styling to the EQ fortwo, EQ fortwo cabrio, or the EQ forfour, but how much can you really do with wheelbases that short?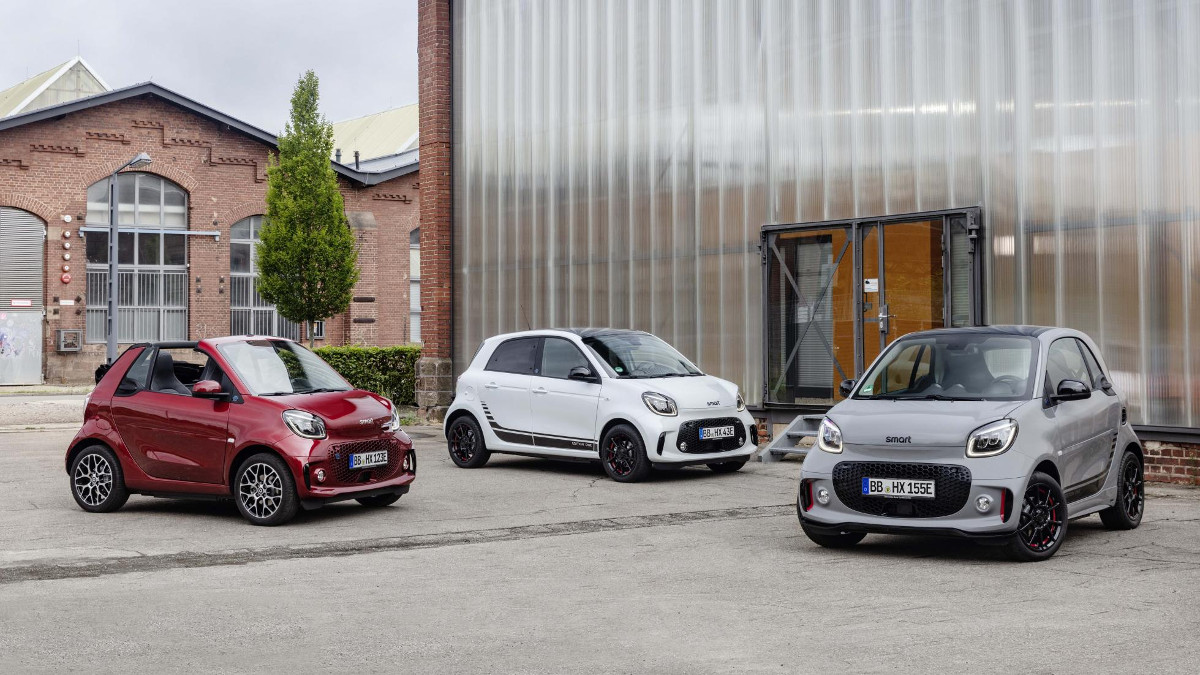 Basic changes include new front and rear lights with active LEDs, a lower grille, and not too much else from the look of things—other than the cost option of new wheels and lights, of course. The fortwo and forfour now have ever so slightly different faces to distinguish them, though, just in case you'd missed the two extra doors at the back.
ADVERTISEMENT - CONTINUE READING BELOW ↓
So, the powertrain. There's currently only one option across the board—an 82hp, 160Nm electric motor that's housed at the rear of the car and connected to a 17.6kWh battery unit. Fully charged, that battery pack will provide a range of just over 157km on the NEDC cycle, which should be plenty for the average Smart owner. It'll charge quickly, too. There's the usual regenerative braking system to extend your range when you're on the move, but when plugged in, you'll be able to get from 10% to 80% range in under 40 minutes. That's not bad at all.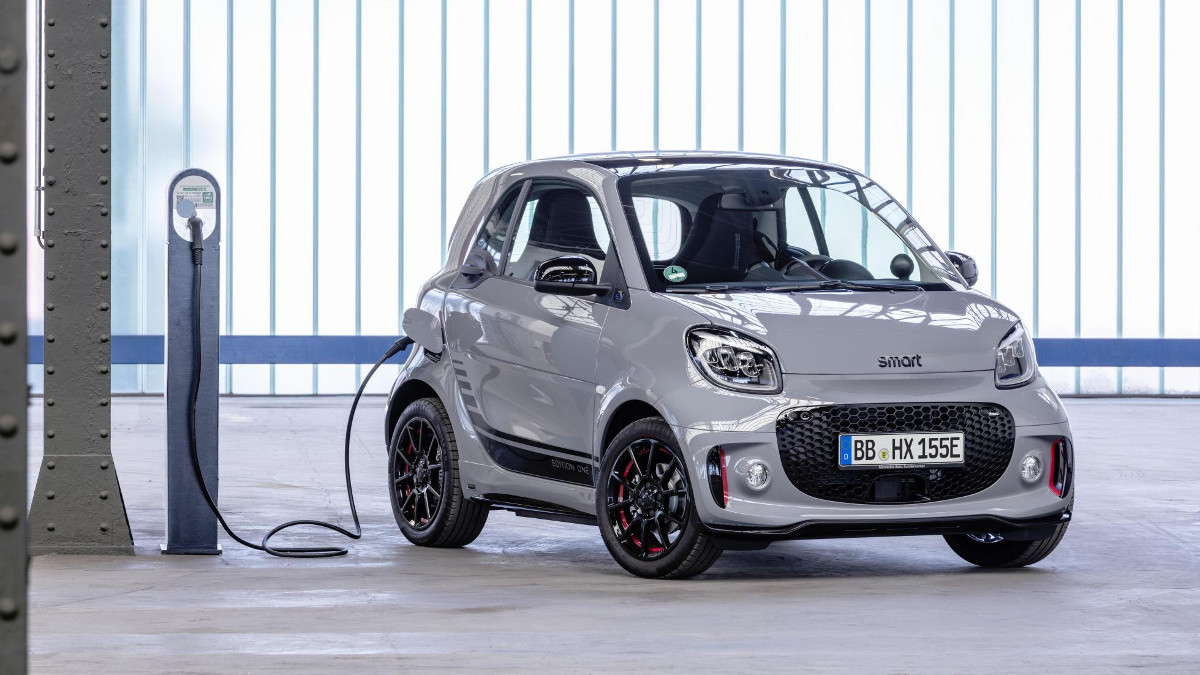 Plus, because Smart recognizes we can't all have wall-box chargers at home in the city, you'll apparently be able to get "enough for the average daily driving distance" from a standard 230V socket in just over 3.5 hours.
On the inside, each model has had a bit of a refresh. There's a new eight-inch touchscreen with Apple CarPlay and Android Auto, as well as new trim levels that come with different stages of equipment. Ready for the run-through?
ADVERTISEMENT - CONTINUE READING BELOW ↓
Recommended Videos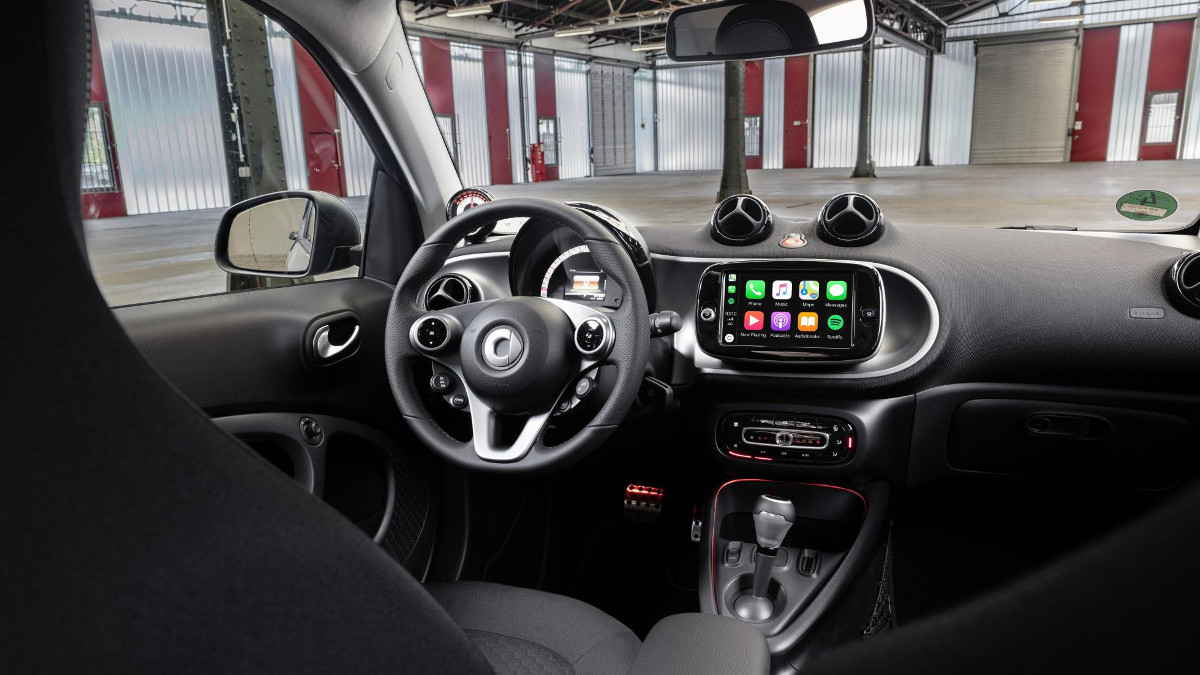 There will still be a bog-standard base variant available, but you can also select between the familiar Smart equipment lines of passion, pulse, and prime. You can then combine these with one of three packages: Advanced (which isn't actually advanced because it's the most basic), Premium (which includes a panoramic roof, a reversing camera, and a storage net in the center console), and Exclusive (adding full LEDs, rain and light sensors, and ambient lighting inside). Smart says it has simplified the ordering process. Has it worked?
So, that's the lowdown. We'll see the three new cars in the flesh at the Frankfurt Motor Show, but for now, we want to know whether you think Smart was right to go all-electric with its city cars. Let us know in the comments below.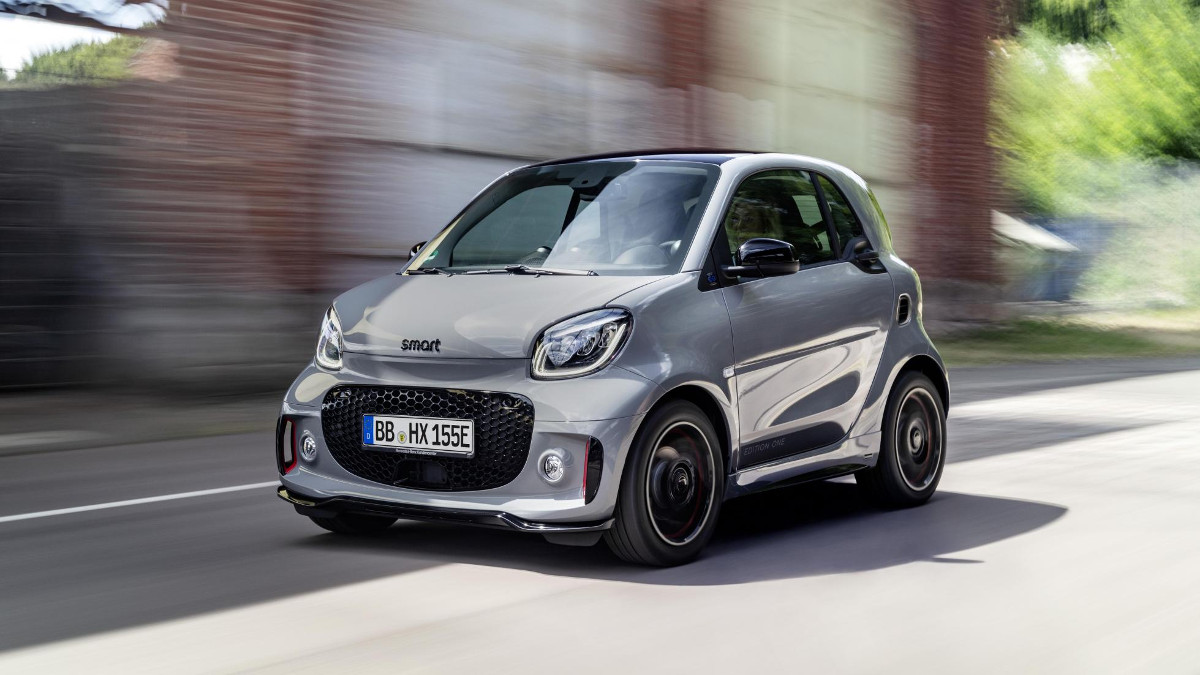 ADVERTISEMENT - CONTINUE READING BELOW ↓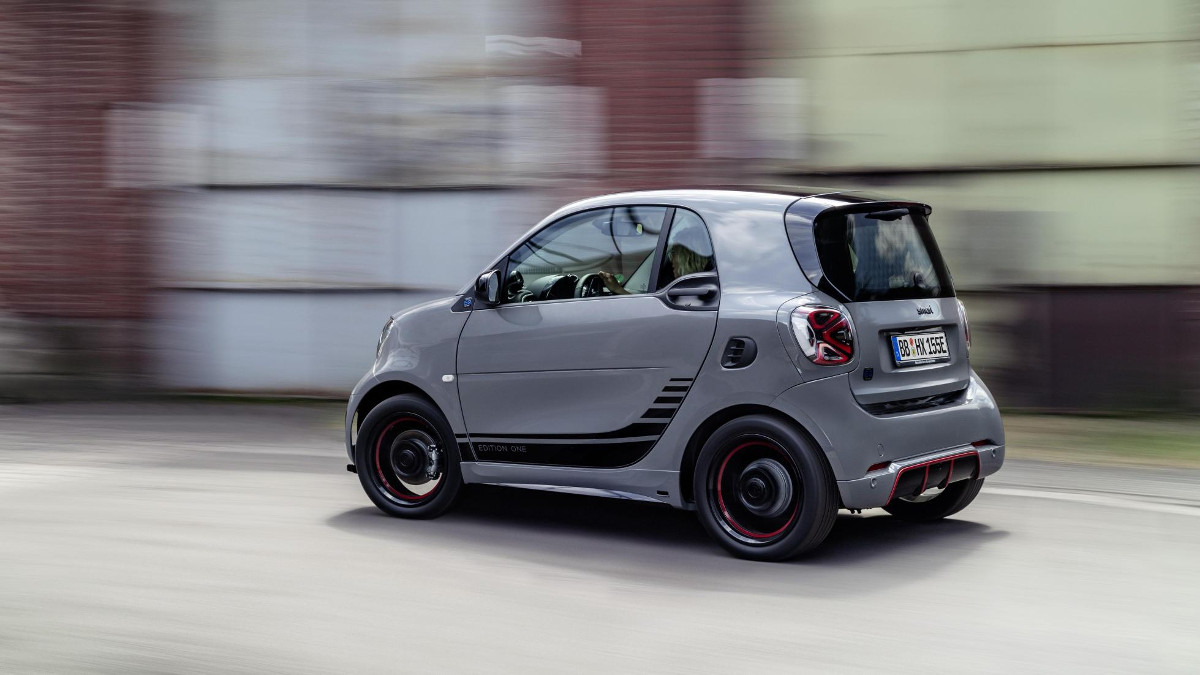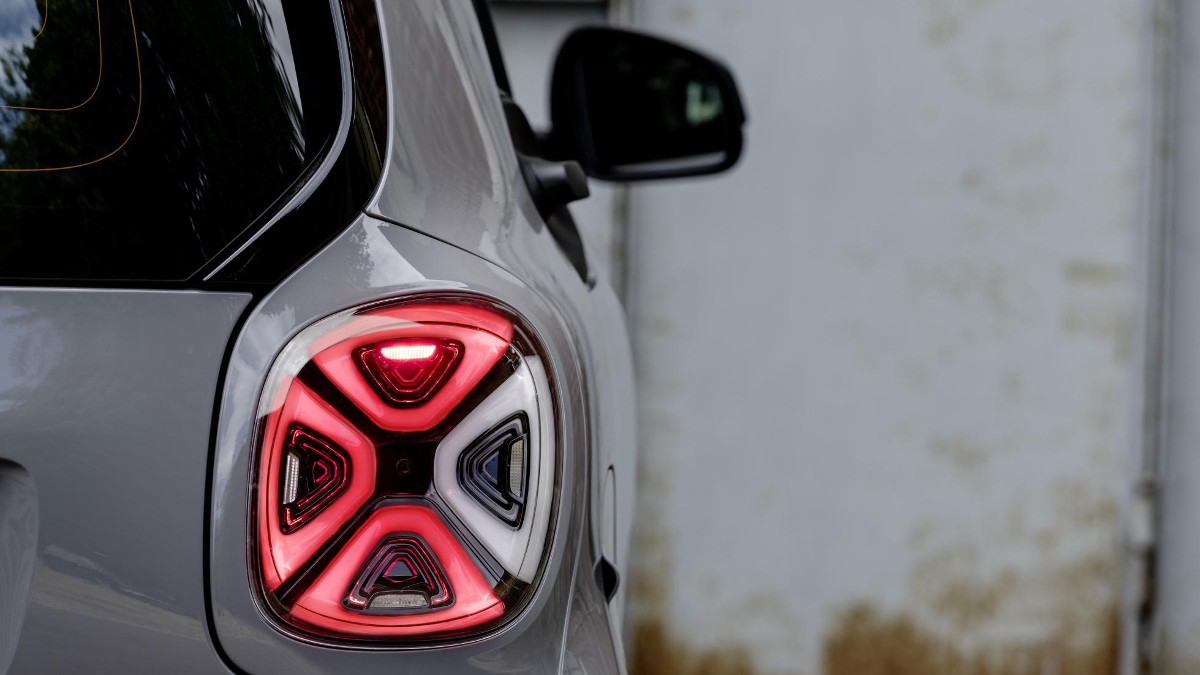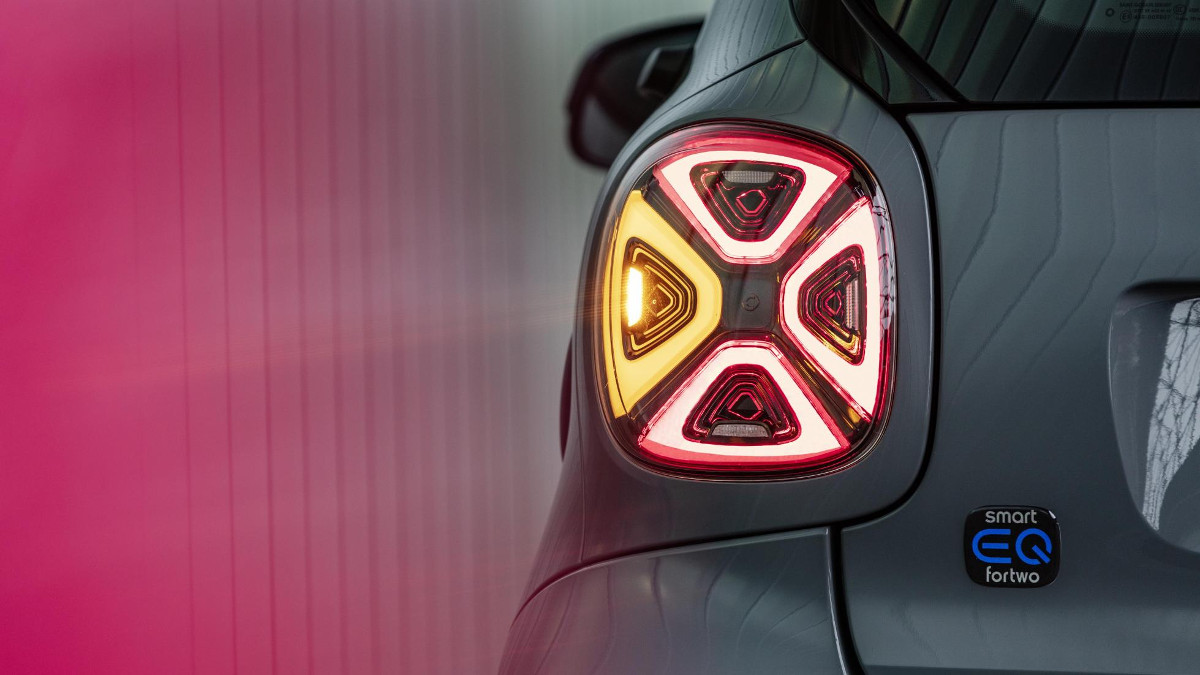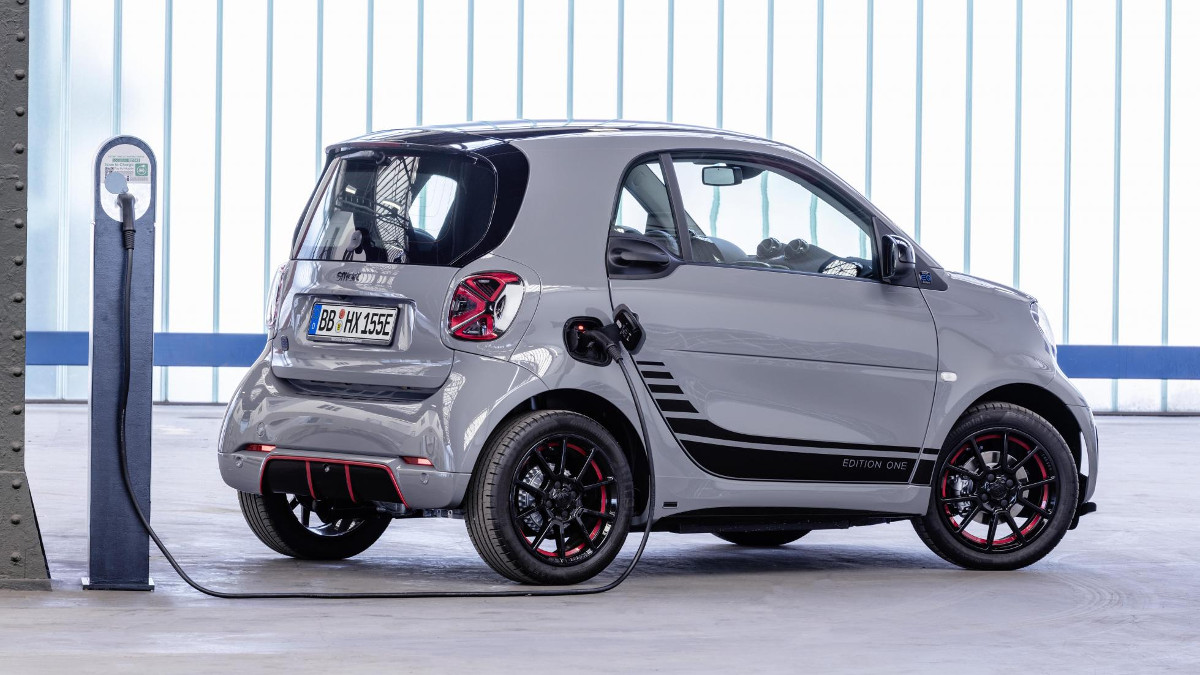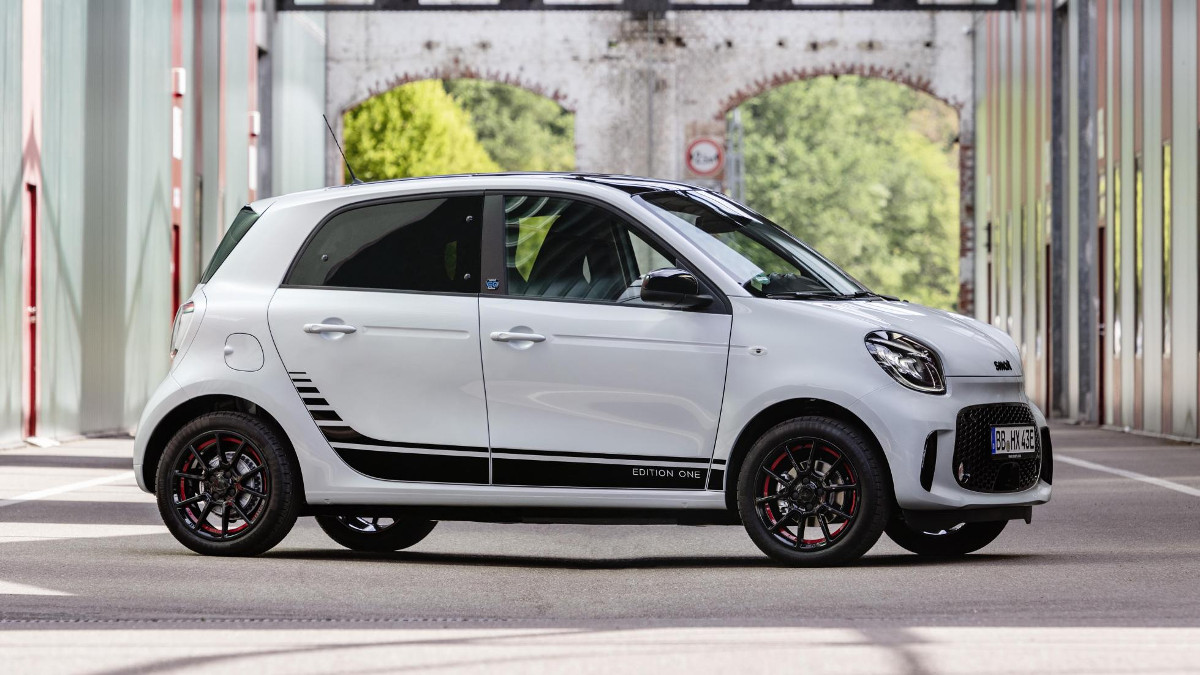 ADVERTISEMENT - CONTINUE READING BELOW ↓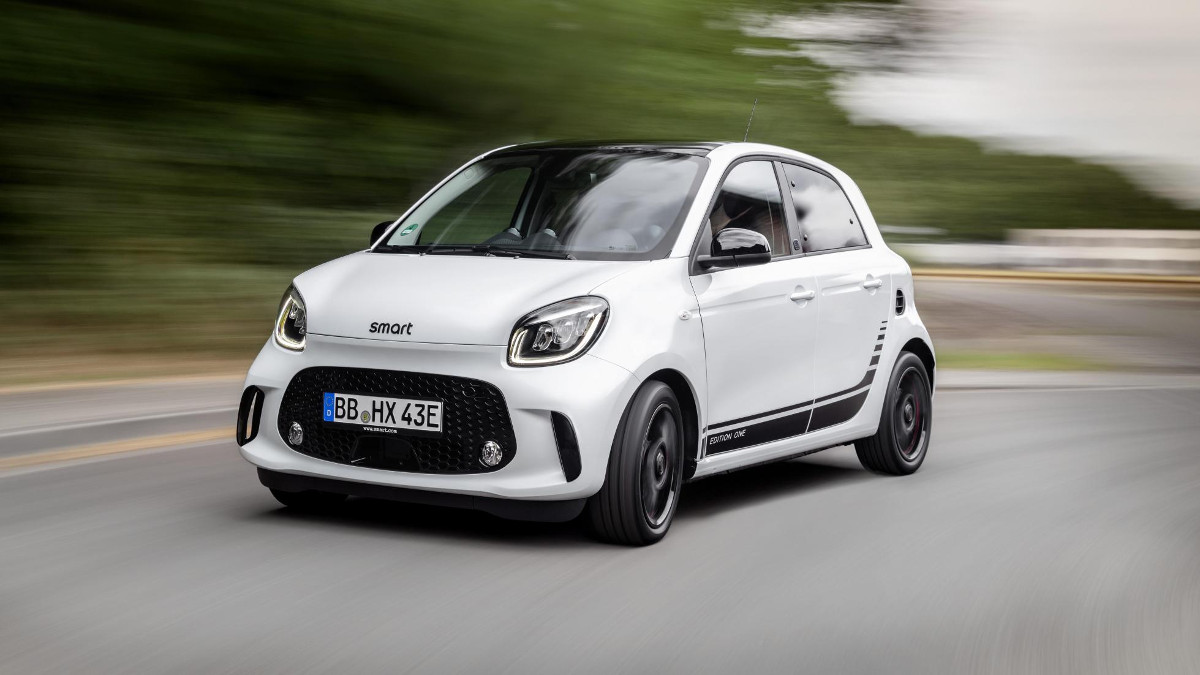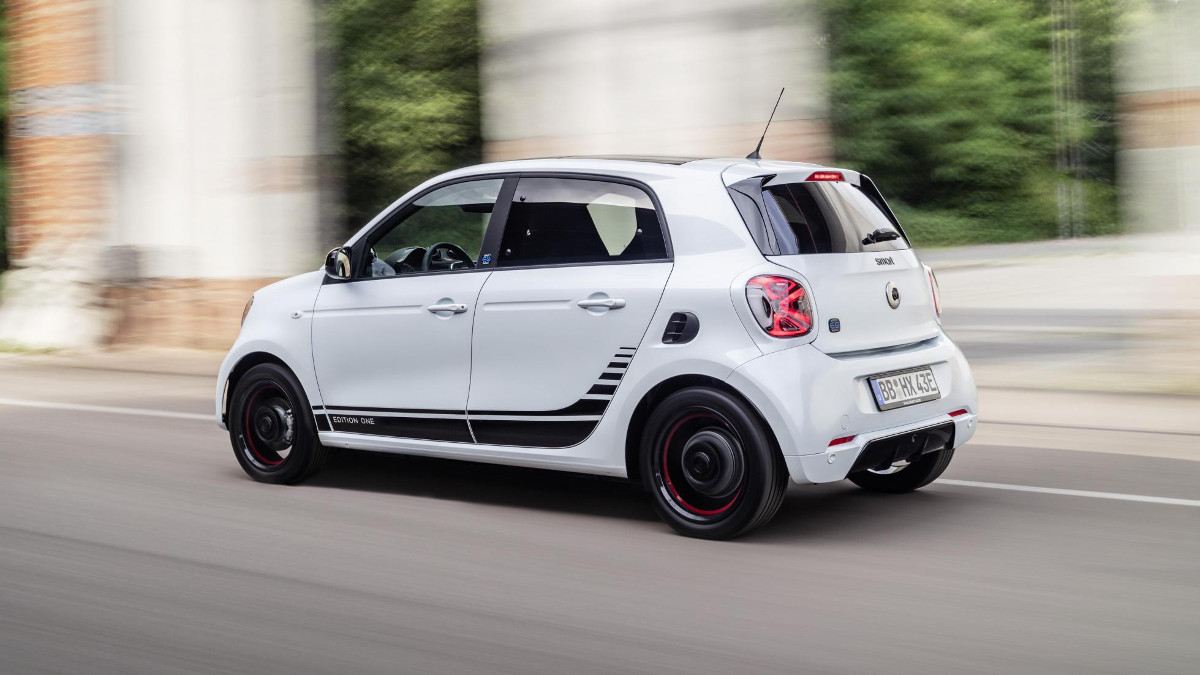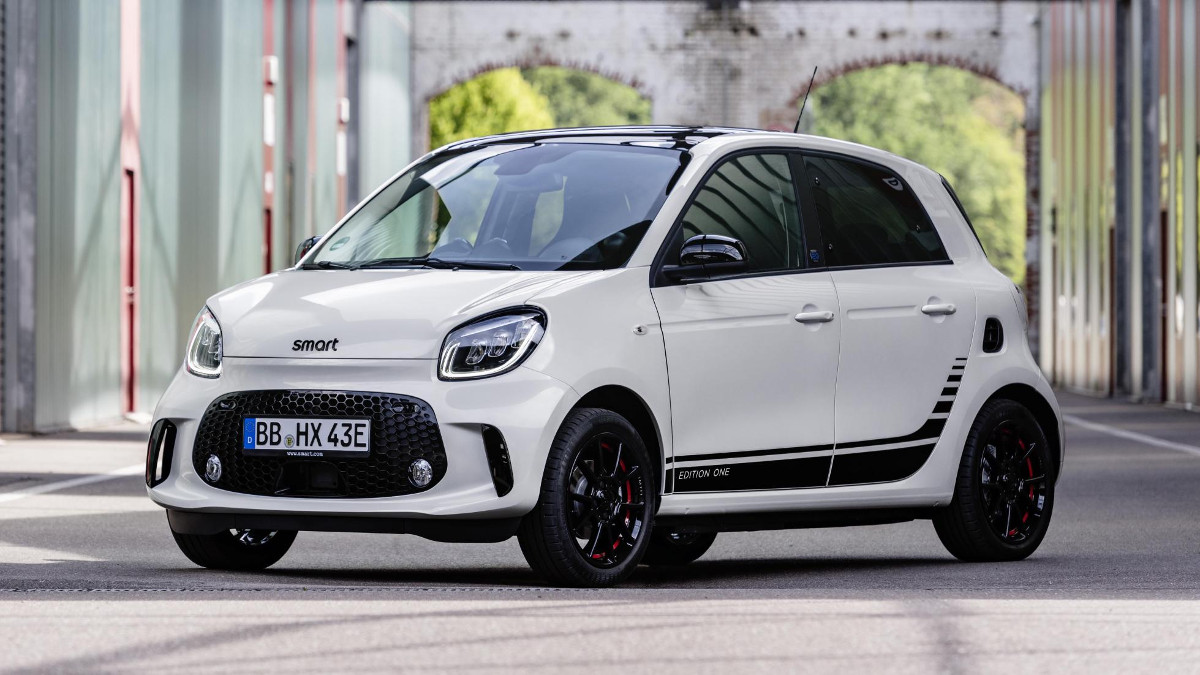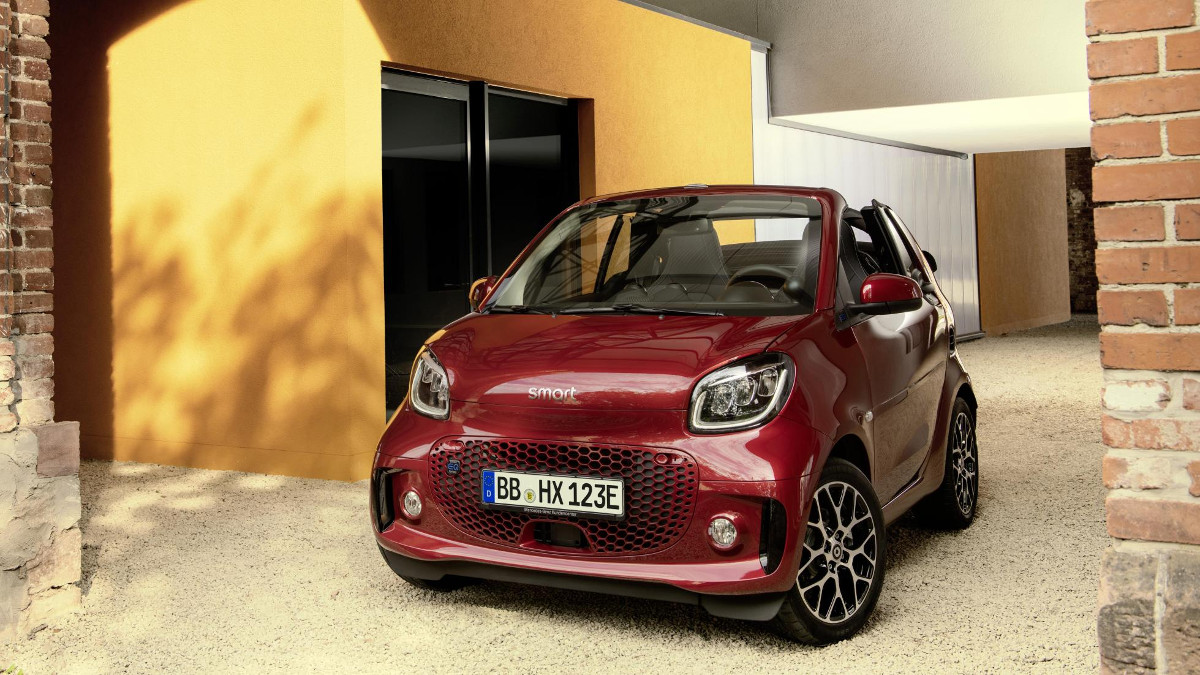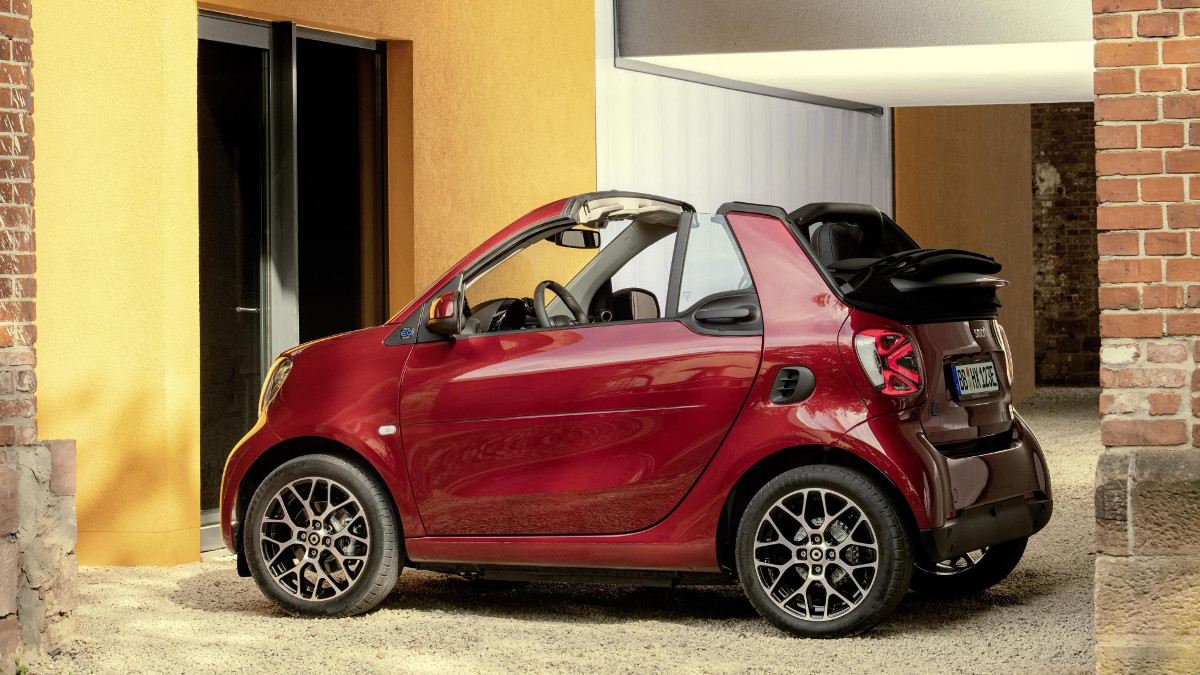 ADVERTISEMENT - CONTINUE READING BELOW ↓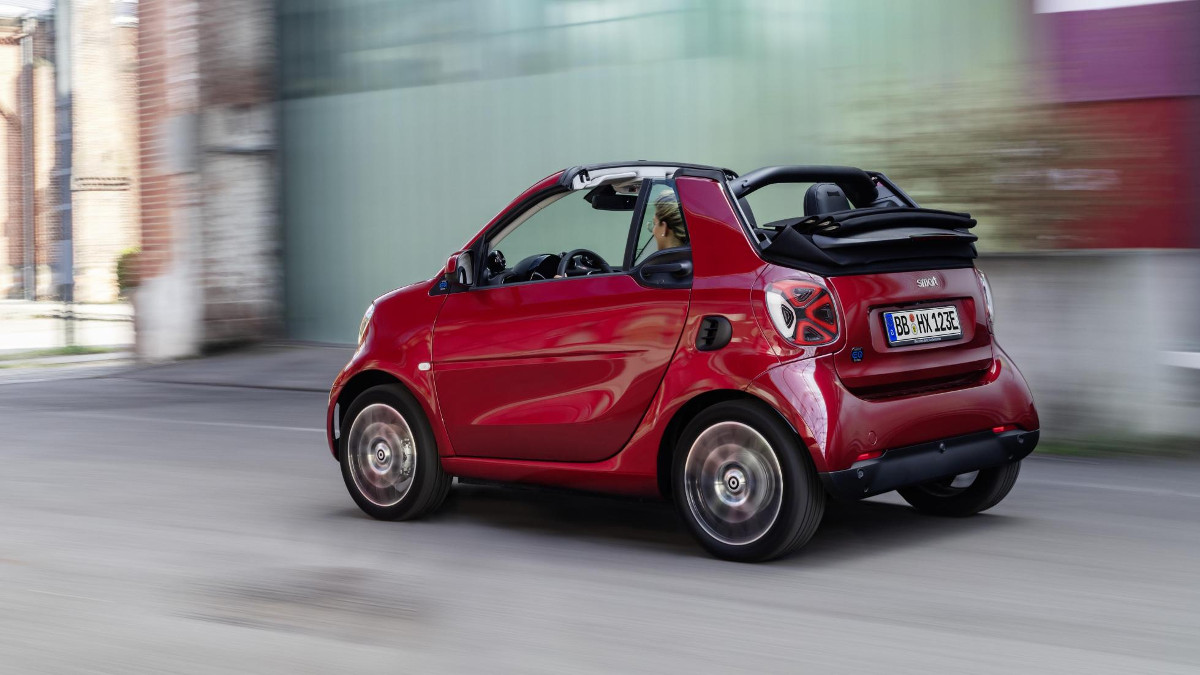 NOTE: This article first appeared on TopGear.com. Minor edits have been made.