Volkswagen has revealed sketches of the all-new Caddy, and by the looks of it, this thing really is an 'all-new' model.
Yes, it's shaped like the proper utilitarian MPV that it is—it even has some very familiar roof rails placed up top—but it looks way sportier than the previous model. For starters, the VW badge up front is flanked by a thin grille extending toward a pair of aggressive-looking headlamps. Below is a sleek front bumper surrounded by large air vents.
The overall styling flows smoothly to the rear with pronounced lines that stretch all the way to the tail end, where the large window appears almost completely bordered by red trim that seemingly connects the thin taillights and the brake light. On the whole, the vehicle still bears the Caddy's familiar shape, but the design is quite futuristic—and the whole thing sits on massive wheels you wouldn't normally see on a utility van.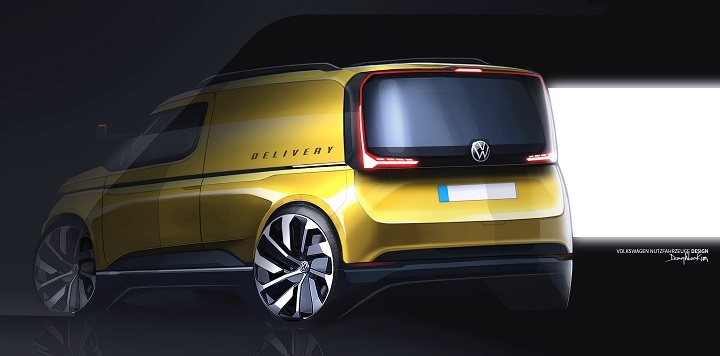 Continue reading below ↓
Recommended Videos
As for details on the interior and what's under the hood, Volkswagen has yet to release any images and information. Not to worry, though—the new model is set to be released in 2020, so we will very likely have a few more teasers headed our way pretty soon.
Also, the updated Caddy was launched here in the Philippines a couple of years back, so there could be a chance that this all-new model eventually arrives on our shores. Besides, given our affinity for efficient and sizeable people-haulers, it wouldn't be a bad idea at all for Volkswagen Philippines to bring this next-generation MPV into a market like ours. What do you think?