People of the Internet, please be upstanding for the new Ford F-150 Raptor. Now in its third-generation, the 'O.G. Desert Predator'—as Ford describes it—uses the same twin-turbocharged V6 as the truck it replaces, but redesigned running gear means it ought to go further and faster off-road (and be more comfortable on it) than ever before. And boy, would we love the opportunity to test that claim.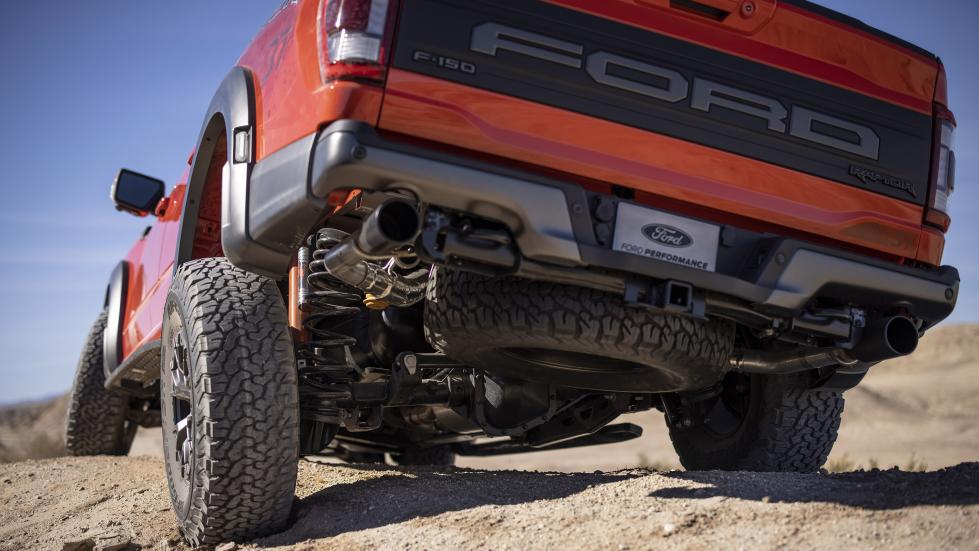 First, the suspension. Ford has swapped the old Raptor's leaf-sprung rear-end for a five-link setup with extra-long trailing arms, a Panhard rod, and 24-inch coil springs. The adaptive Fox internal-bypass shocks are quicker reacting and physically bigger than before—specially formulated fluid aims to decrease frictional losses inside the damper itself, while electronically controlled base valves deliver "upward of 1,000 pounds of damping per corner at desert speeds." Damping rates are adapted 500 times a second—Ford claims the shocks respond "at the same speed the human brain processes visual information." Which is quite fast.
ADVERTISEMENT - CONTINUE READING BELOW ↓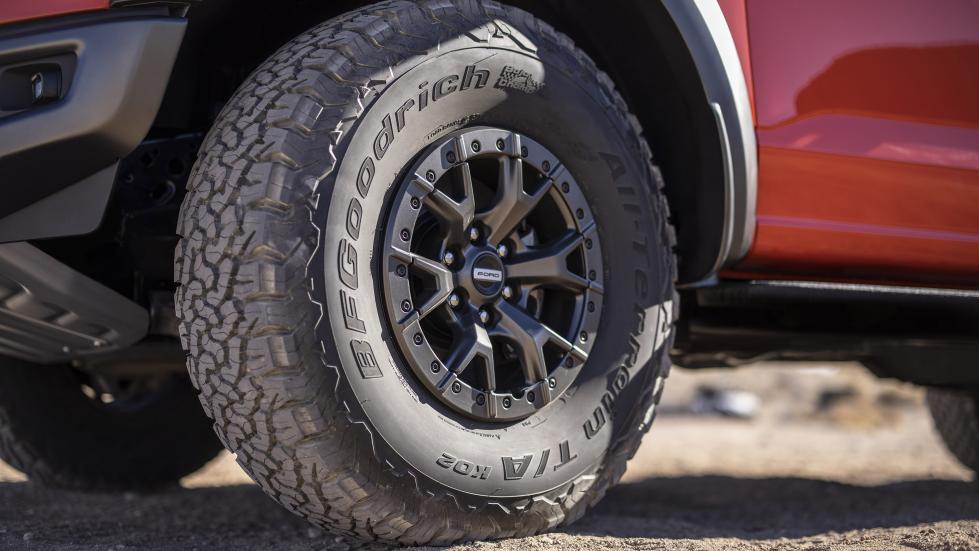 35-inch BFGoodrich tires are standard, but you can get 37s for better attack/departure/breakover angles and greater ground clearance. The Raptor has more wheel travel with the 35s, though—up to 25% more than the original Raptor.
The engine is the same 3.5-liter twin-turbocharged V6 as the last-gen Raptor (and the Ford GT, kinda). No word on power, but the new Raptor should exceed the old truck's 450hp and 691Nm. It drives all four wheels through a ten-speed auto—a rear locking diff' is standard, and a Torsen front limited-slip diff' is optional.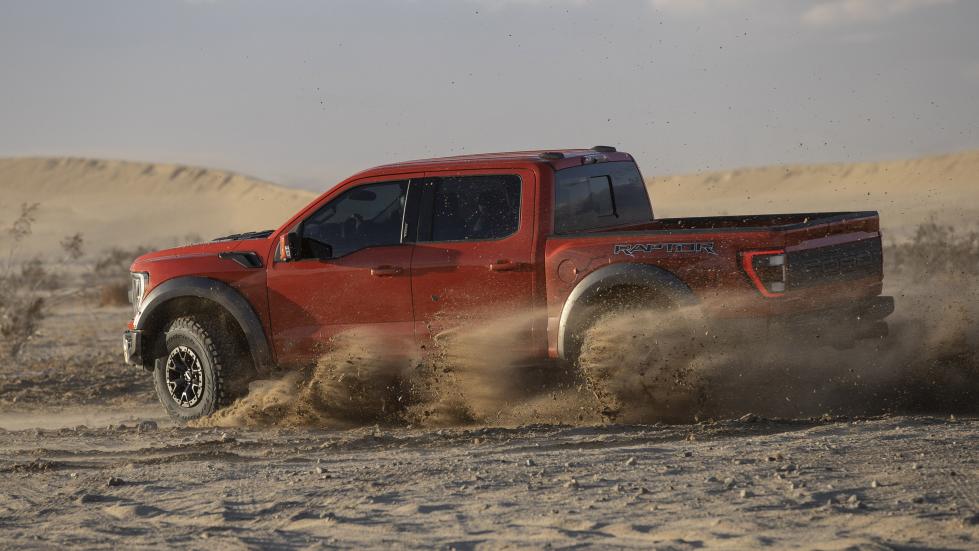 ADVERTISEMENT - CONTINUE READING BELOW ↓
Recommended Videos
A new higher-power cooling system means "intense off-roading sessions never end too early," while a new three-inch X-pipe exhaust with active valves (and four modes) ought to make it appreciably louder.
But if it's power and volume you're after, you'll want to wait until next year. Ford has confirmed it's releasing a Raptor R in 2022. Rumors suggest it may have the Shelby GT500's 760hp supercharged V8 and even more hardcore running gear. The inevitable toss-up between it and the 702hp Ram 1500 TRX is bound to be… quite the spectacle.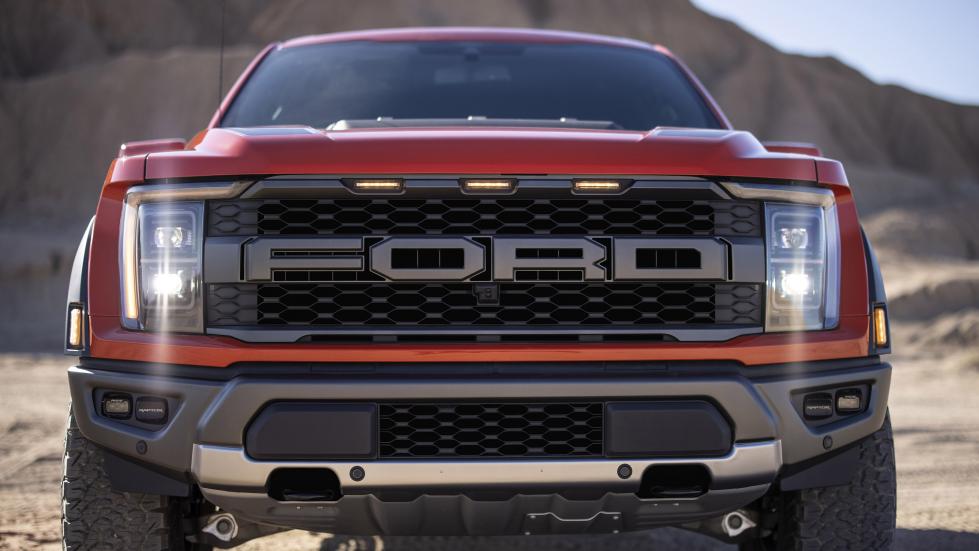 Anyway… the new Raptor doesn't look much different from the old one. F-150s are styled like 911s and Golfs—evolution trumps revolution every time. But you'll notice the F22-Raptor-inspired vents and more aggressive details. The body is made from "military-grade" aluminum and composites, while the boxed chassis is high-strength steel.
ADVERTISEMENT - CONTINUE READING BELOW ↓
There are seven drive modes: Slippery, Tow/Haul, Sport, Normal, Off-Road, Baja and Rock Crawl. Each adjusts "steering feel, transfer case behavior, stability control, active valve exhaust, active damping system, throttle mapping, and transmission shift points" through various settings. As for driver aids—there's Trail Control, which is like off-road cruise control, and "Trail 1-Pedal Drive." This allows the driver to accelerate and brake by modulating the throttle—no need for the brake pedal—in trickier off-roading scenarios. Like an EV with really strong regen.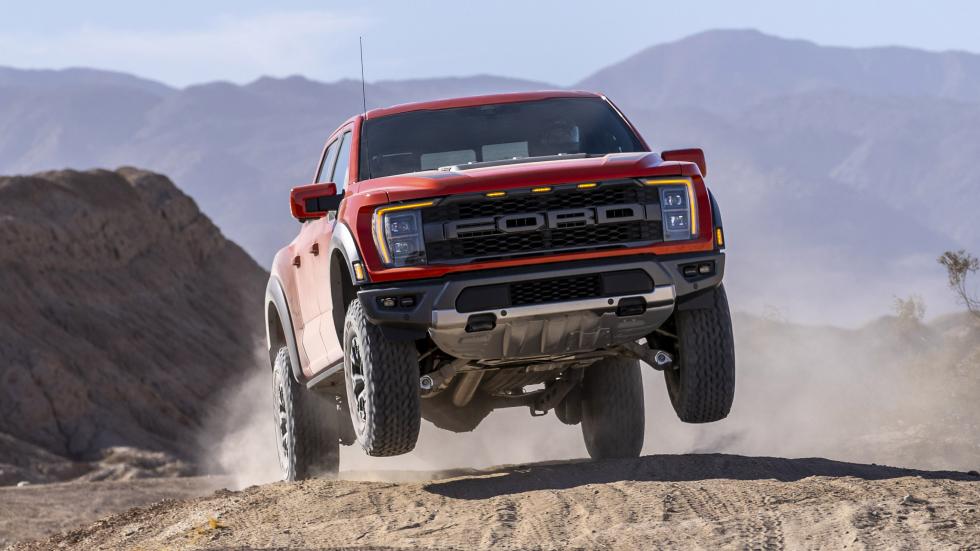 Then there are all the goodies you get on the current F-150, including a 12-inch touchscreen infotainment system with over-the-air updates, a Bang & Olufsen hi-fi speaker setup, and an onboard generator for powering, well, whatever you want.
The new Raptor goes on sale this summer, with the Raptor R due to follow sometime next year. Thoughts?
More photos of the 2021 
Ford F-150 Raptor: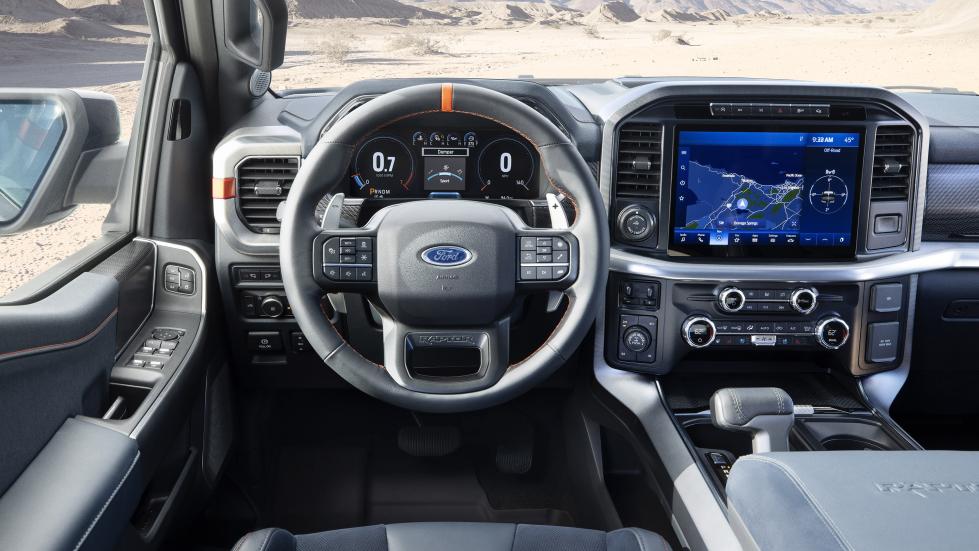 ADVERTISEMENT - CONTINUE READING BELOW ↓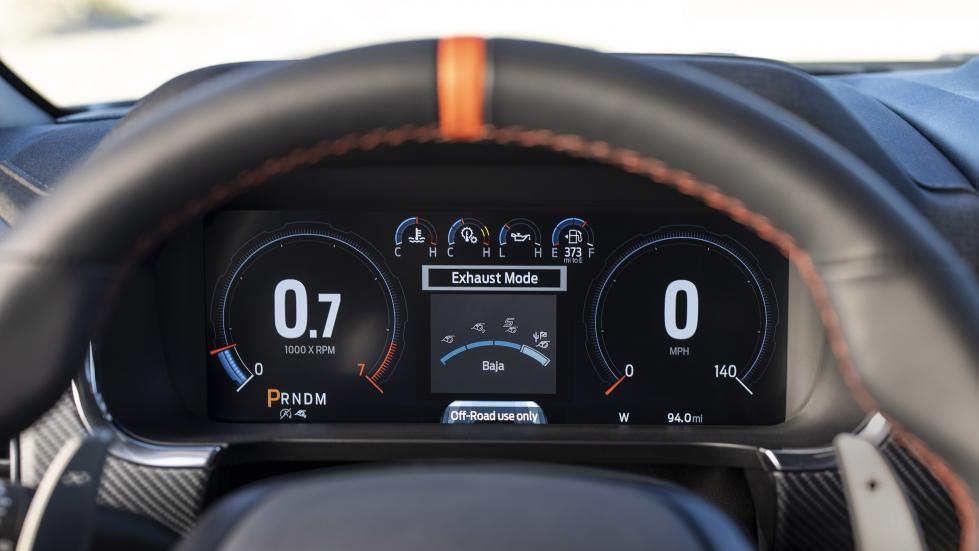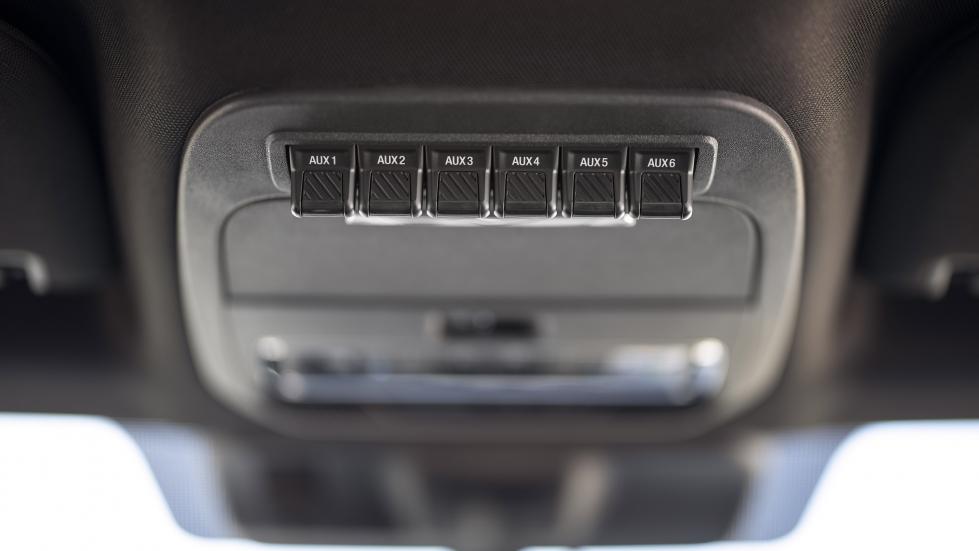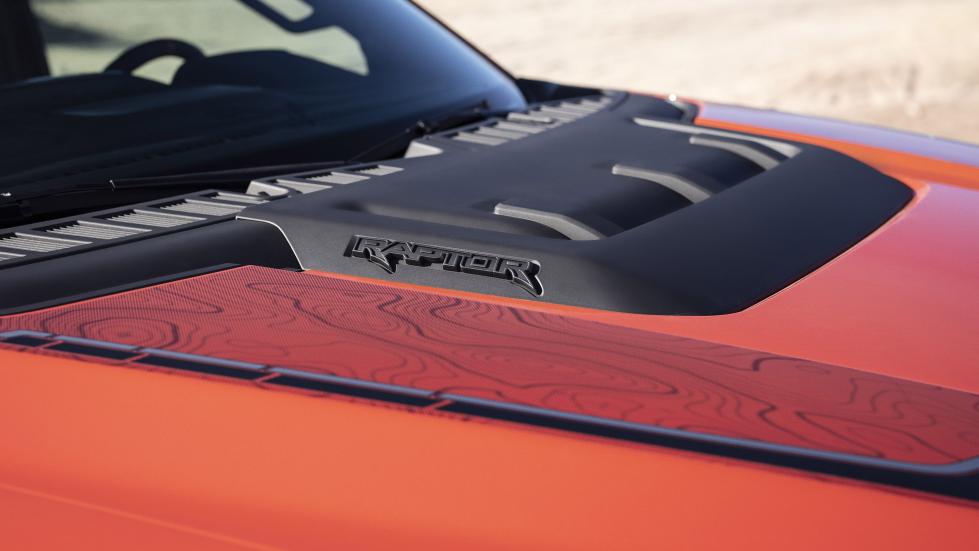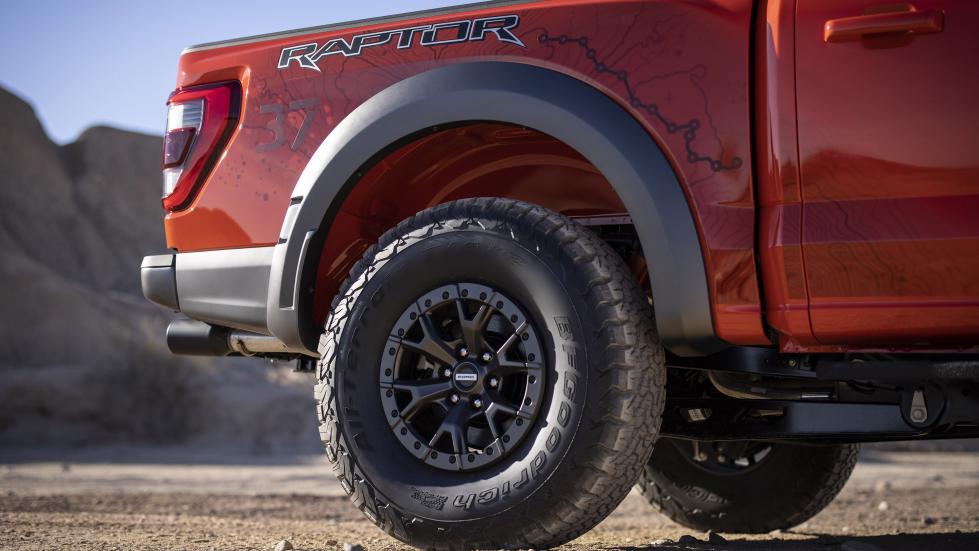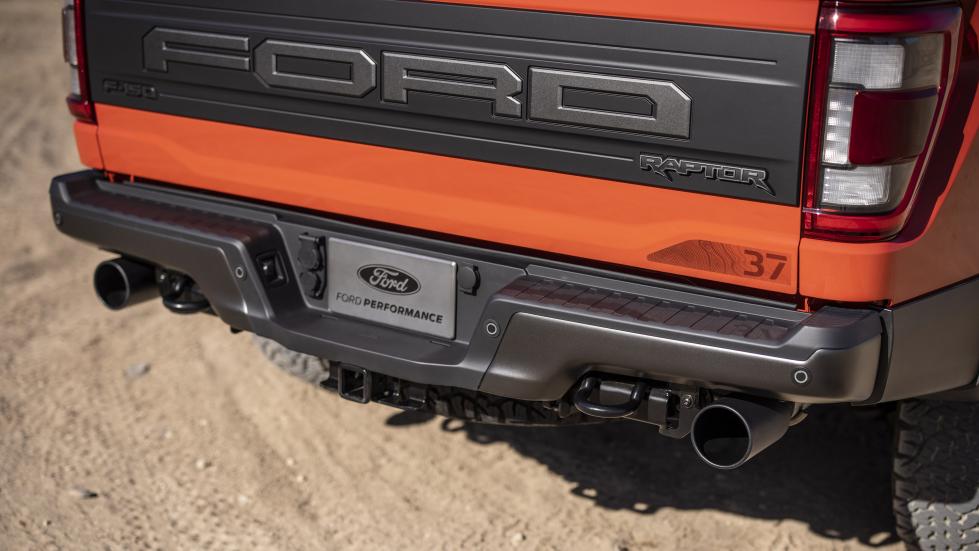 ADVERTISEMENT - CONTINUE READING BELOW ↓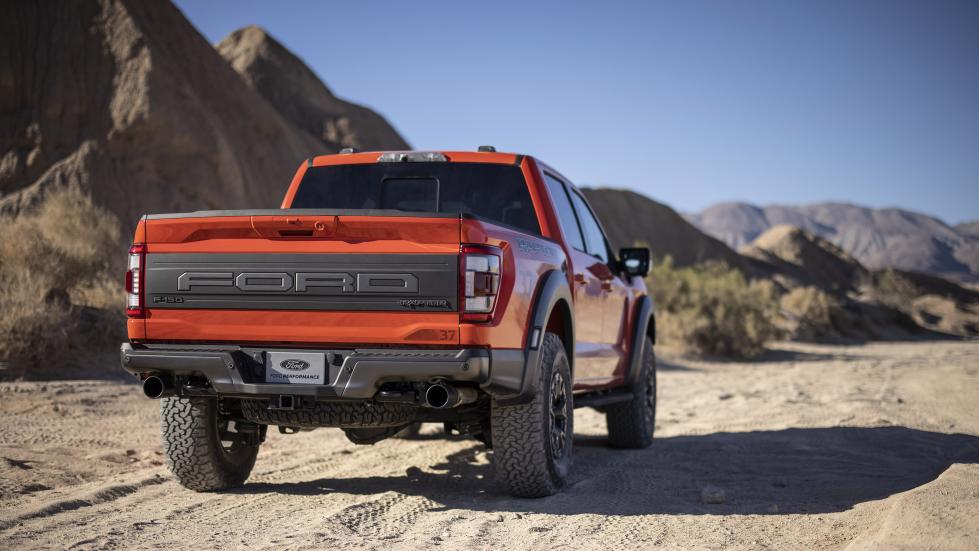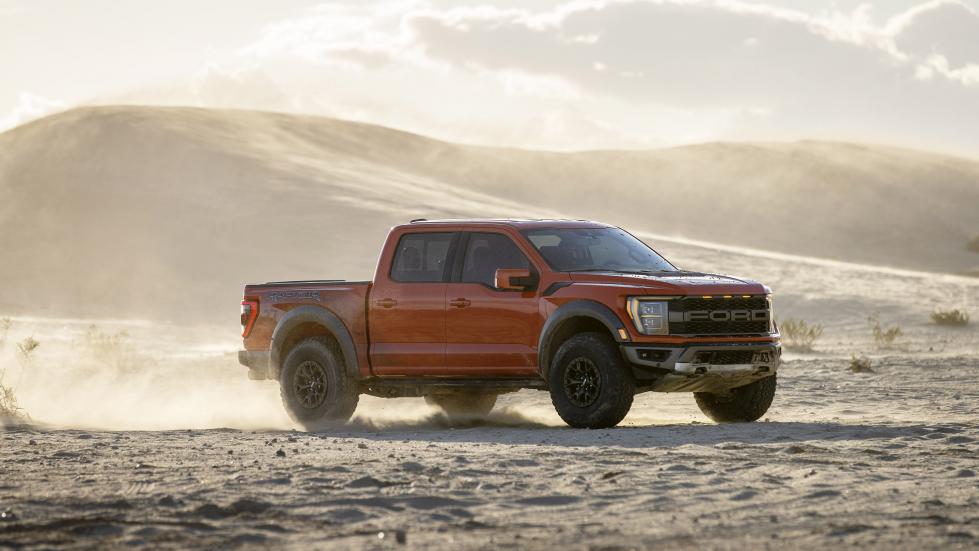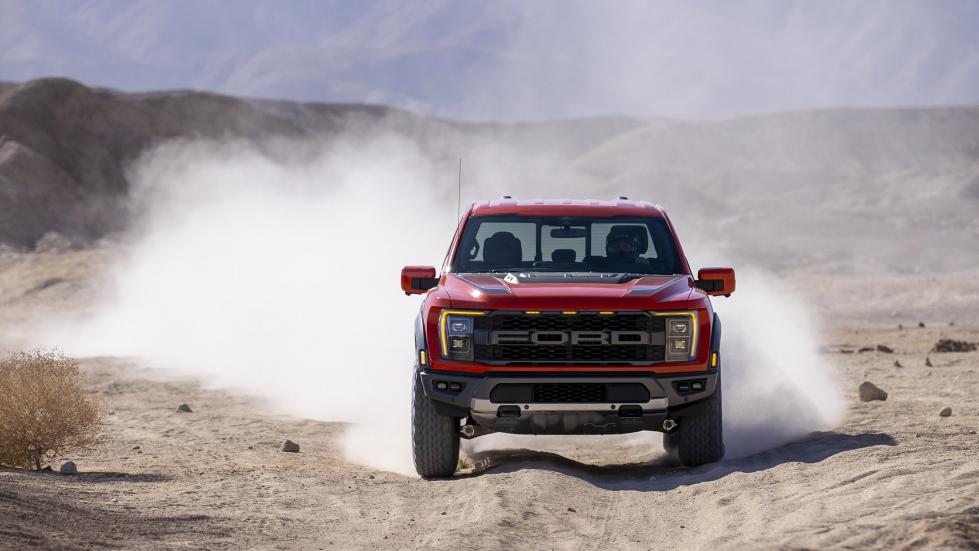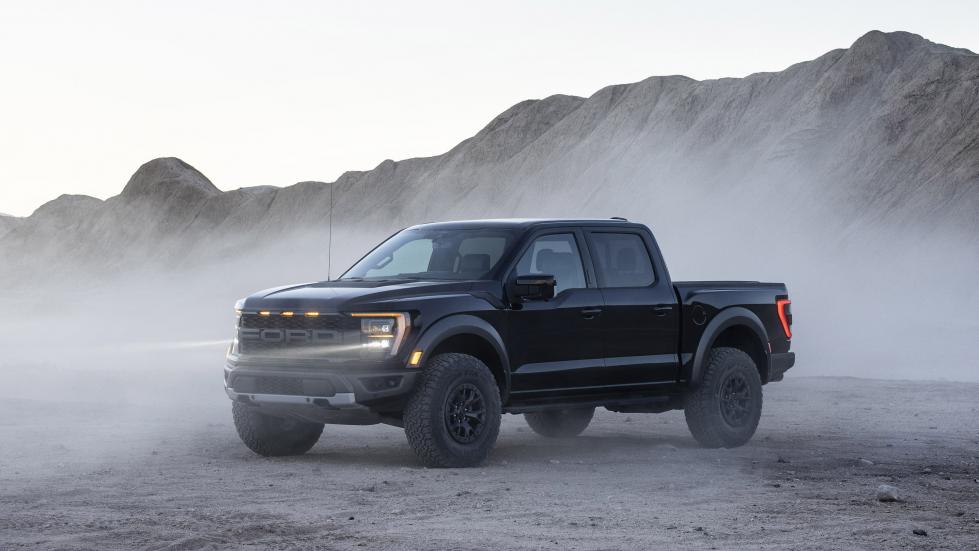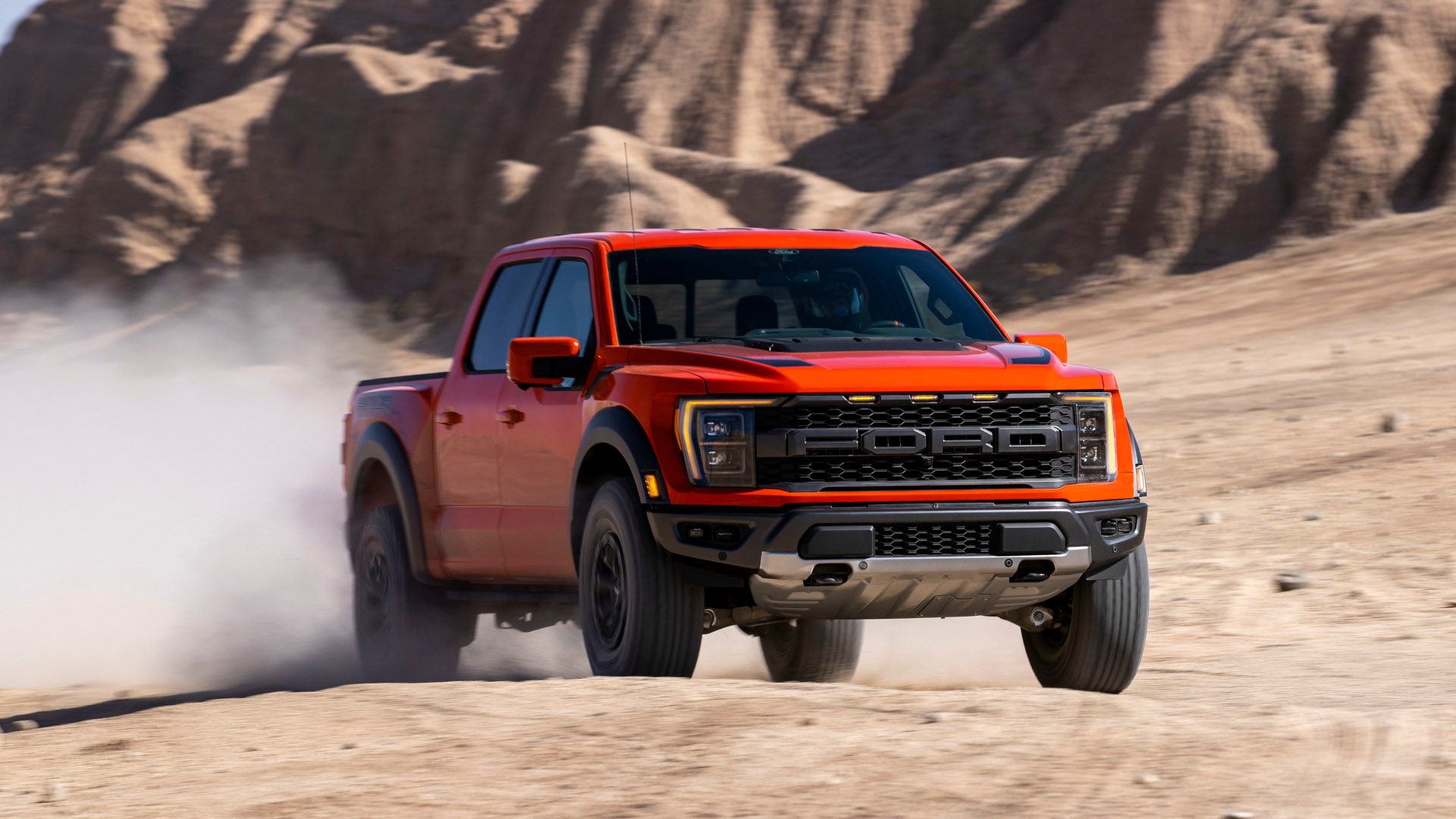 ADVERTISEMENT - CONTINUE READING BELOW ↓
NOTE: This article first appeared on TopGear.com. Minor edits have been made.