Think the world needs more of these luxury SUVs? Lucky you, then. Genesis started 2020 with the launch of its first-ever SUV, and it's looking to end the year with a preview of its second: the GV70.
The GV70 gets the same design cues that we've recently seen from the G70 and G80 sedans and, of course, the GV80. Up front is the Korean marque's new signature: the massive crest grille flanked by snazzy quad headlamps. The mesh pattern makes its way onto the air intakes on the bottom of the front clip as well.
There's a 'Parabolic Line' that flows seamlessly from the front fascia onto the sides. We don't get that good of a look at the rear, though, but we can see that this mimics the front end, featuring thin quad taillights. Genesis says all the functional elements of this end are set in the bumper for a cleaner look out back.
ADVERTISEMENT - CONTINUE READING BELOW ↓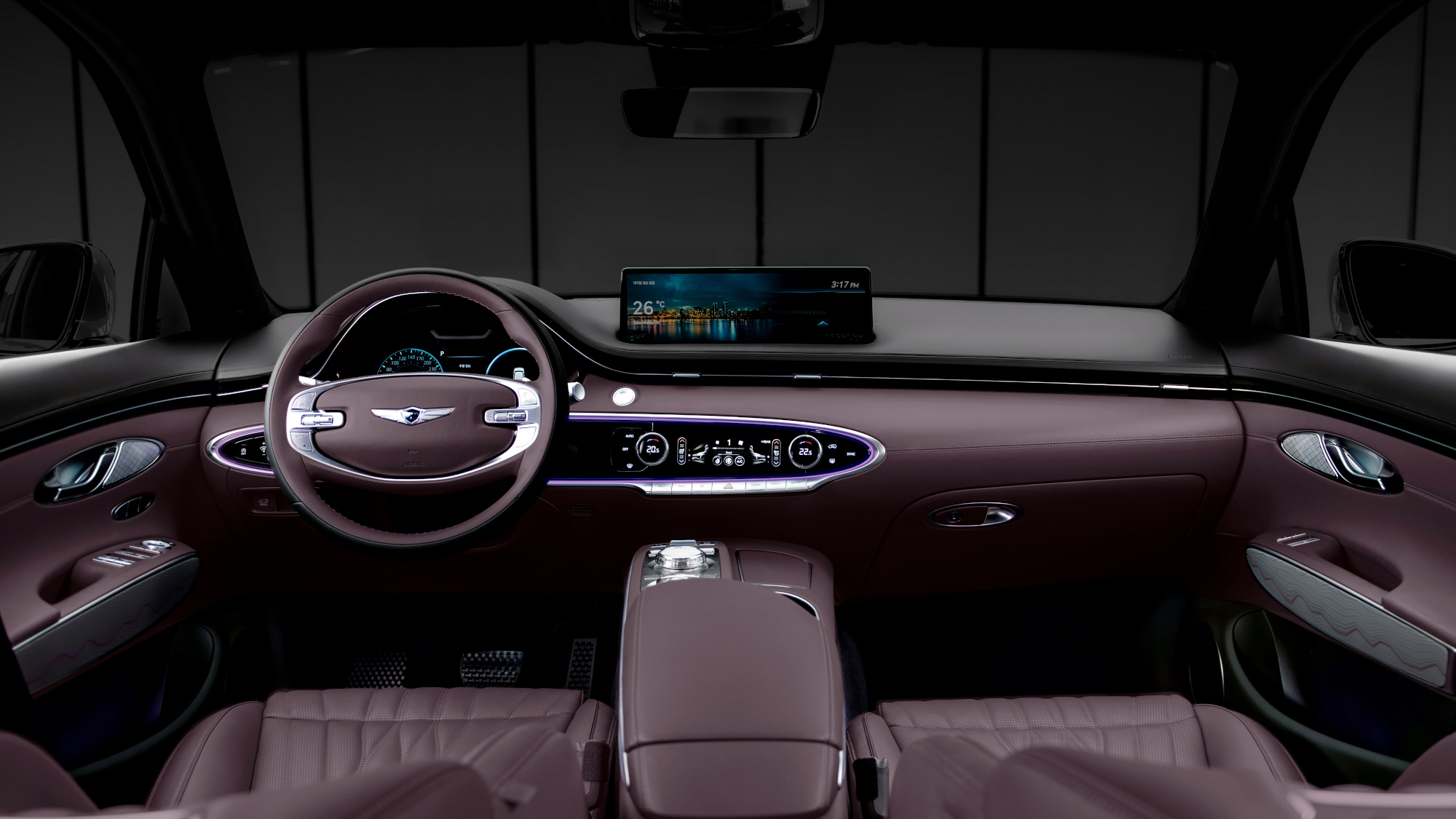 The interior looks as clean as the exterior, with an abundance of leather wrapped on the seats, center console, side panels, dashboard, and tiller. Front and center is a widescreen infotainment system sitting right above the digital A/C controls.
This is only a preview of the vehicle, so we have no info on engine options whatsoever. What Genesis did give us instead is a glimpse of the GV70 Sport, a special model that features even sleeker 21-inch wheels on the outside and an exquisite red-on-black interior.
ADVERTISEMENT - CONTINUE READING BELOW ↓
Recommended Videos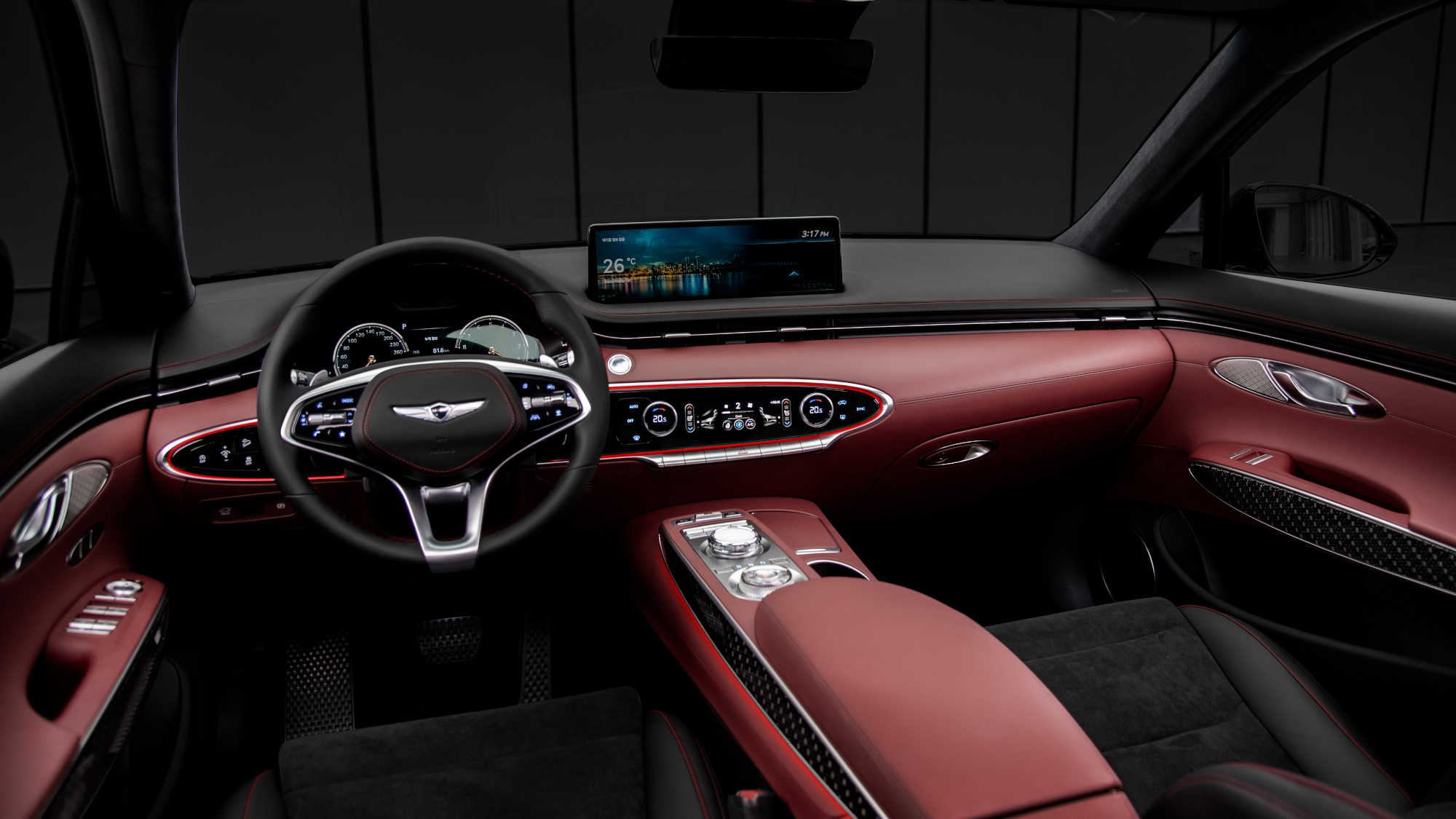 "The audaciously designed new GV70 breaks new ground for Genesis through purity of design execution. This follows the Genesis G80 and GV80 which demonstrated the perfect balance of our design identity 'Athletic Elegance,'" said Hyundai Motor Company senior vice president and head of Genesis design Sang Yup Lee.
ADVERTISEMENT - CONTINUE READING BELOW ↓
The GV70 will undergo testing across Korea over the next couple of months, with a launch coming afterward. What do you think? Should Genesis keep these luxurious people-haulers coming?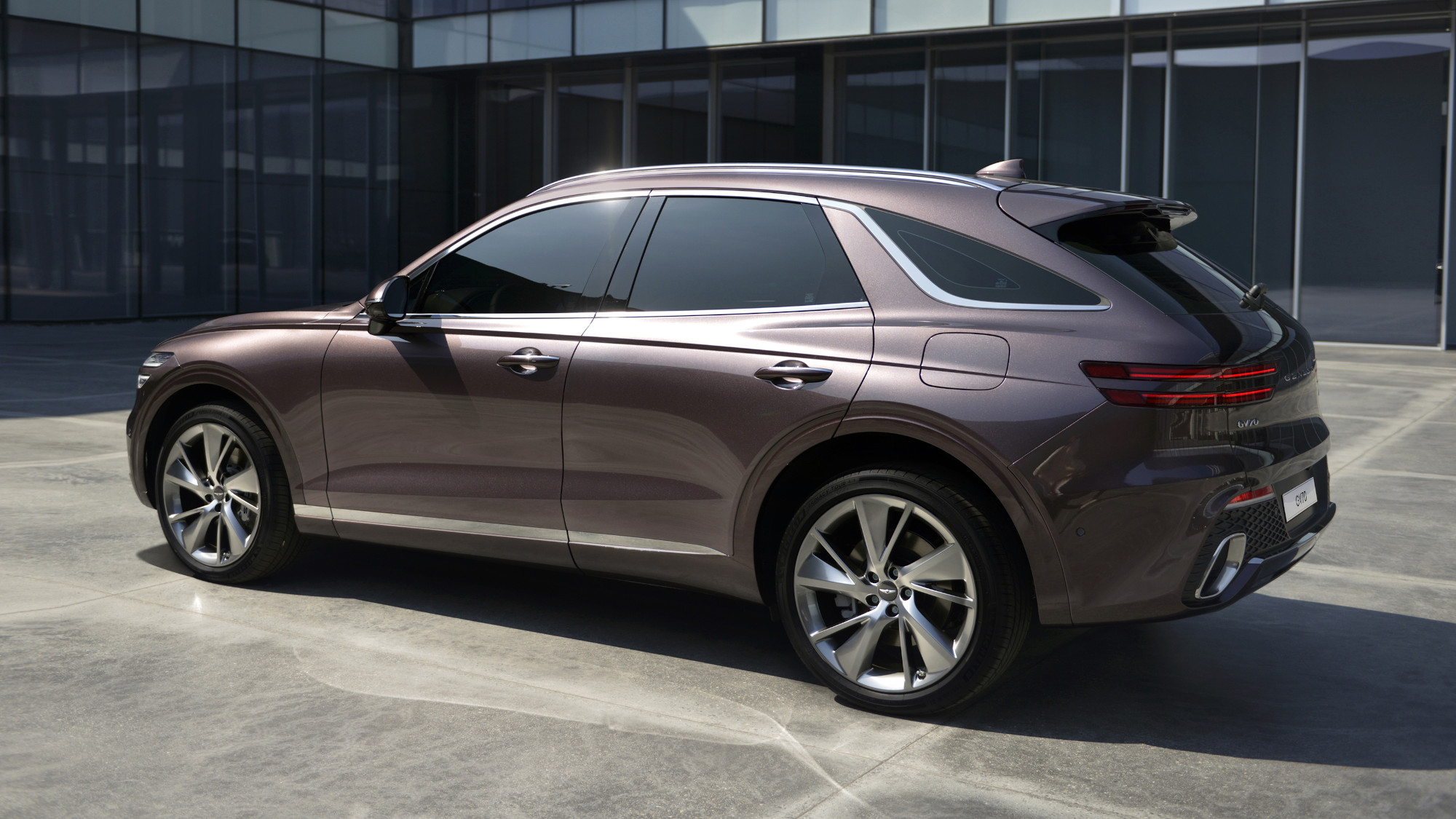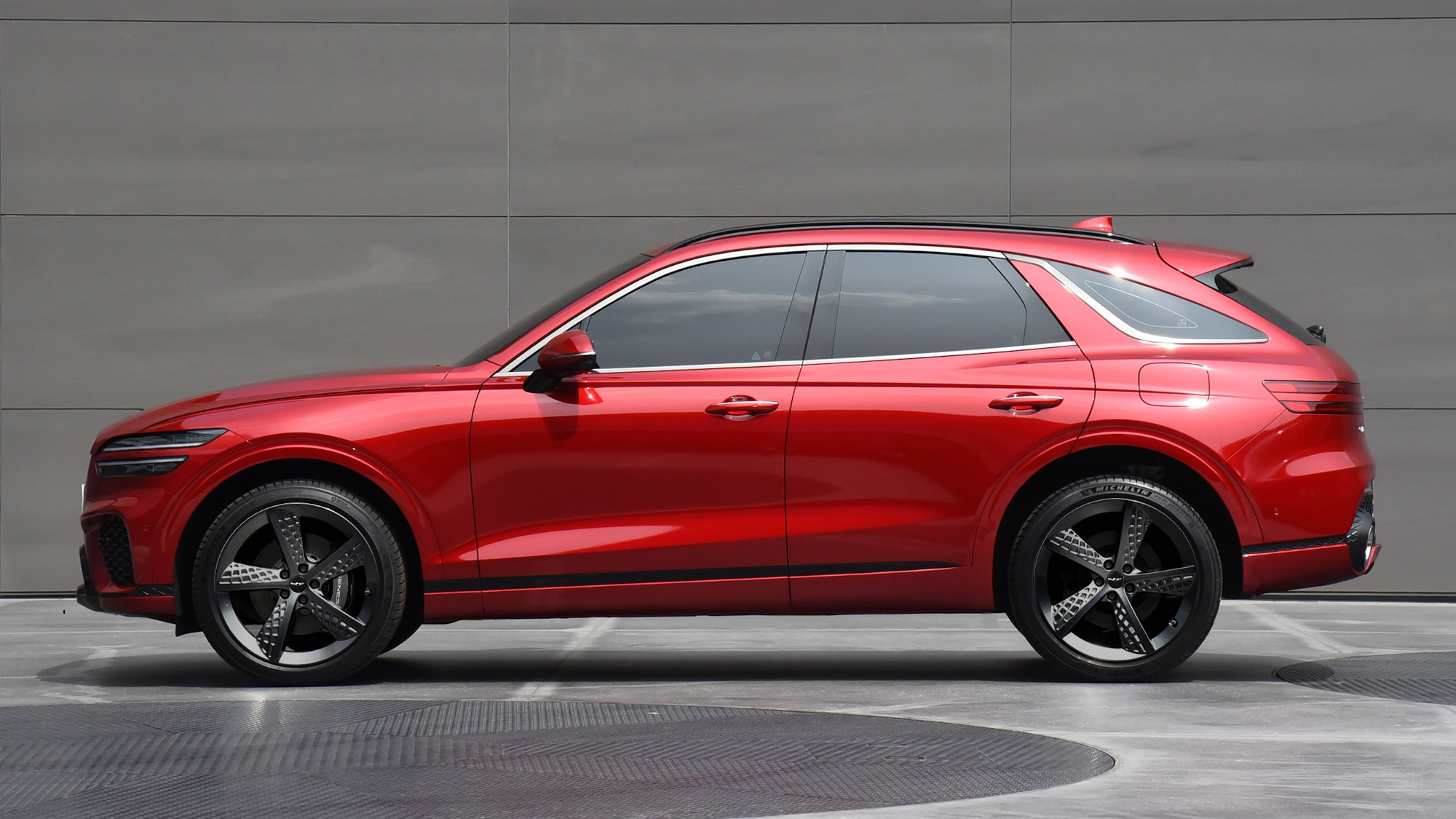 ADVERTISEMENT - CONTINUE READING BELOW ↓