For the second time this month, we present to you the new Hyundai Staria. Unlike last time, though, Hyundai has now revealed more images—both exterior and interior—and provided us with more details as well.
Hyundai didn't officially say anything yet, but multiple reports have already claimed that this is the successor to the Starex. Whether or not that's the case, there's one thing we can say for certain: The Staria sure looks like a worthy heir to the people-hauler throne in Hyundai's stable.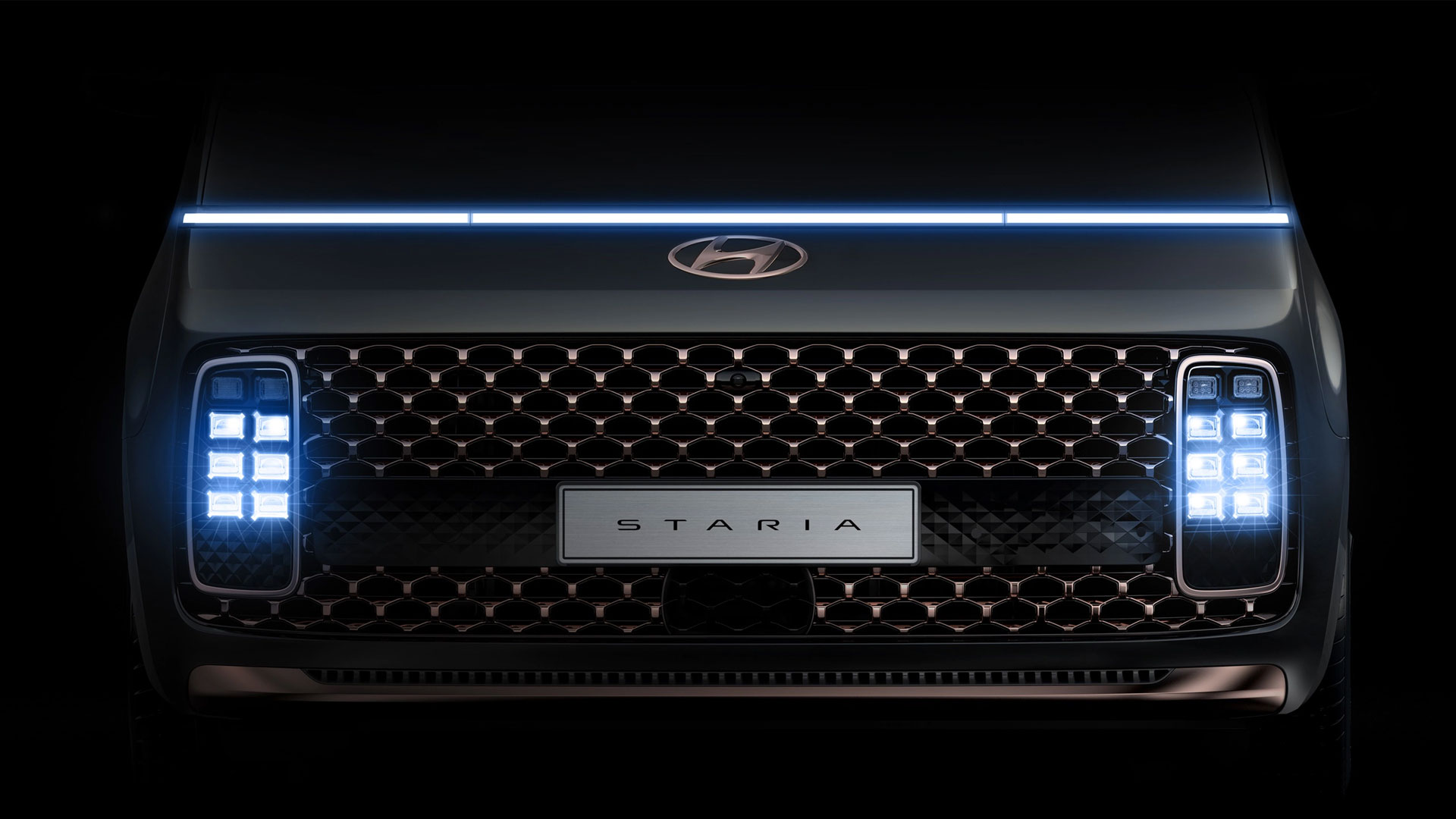 We can see the Staria a whole lot clearer now, and that face really does look futuristic. A positioning lamp that stretches the width of the vehicle along with horizontal DRLs and those snazzy headlamps flanking the massive, intricately designed grille highlight the front end. Out back, you'll find vertical taillights and a big—and we mean really big—window.
ADVERTISEMENT - CONTINUE READING BELOW ↓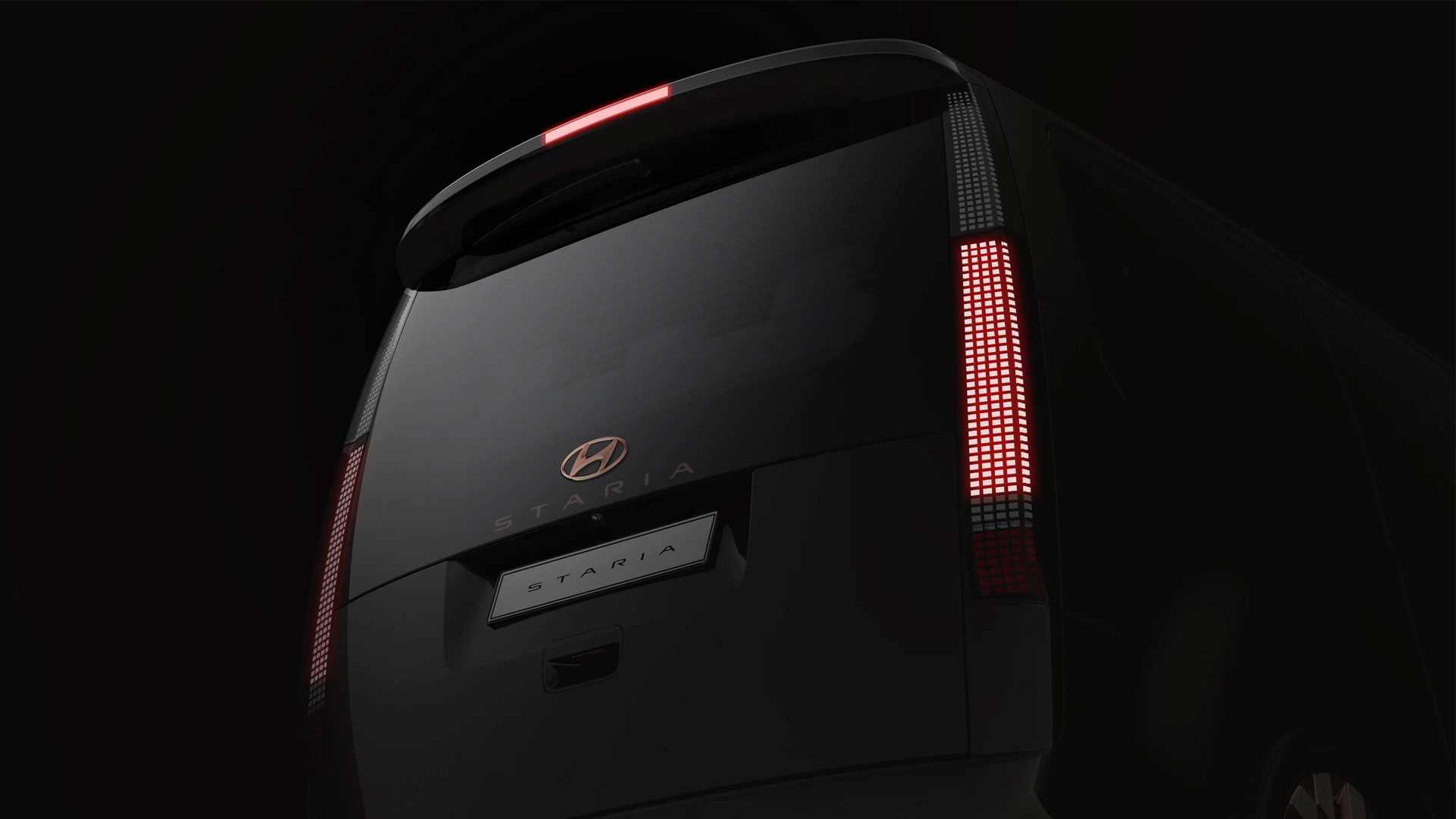 From the sides, these massive panoramic windows are more apparent. This is inspired by the traditional Korean architectural style hanok, giving off a sense of spaciousness and making passengers "feel as if the outer scenes are connected to the inside." 
Meanwhile, the overall smooth and futuristic design, as Hyundai puts it, is "inspired by the halo that illuminates Earth's horizon during sunrise when viewed from space."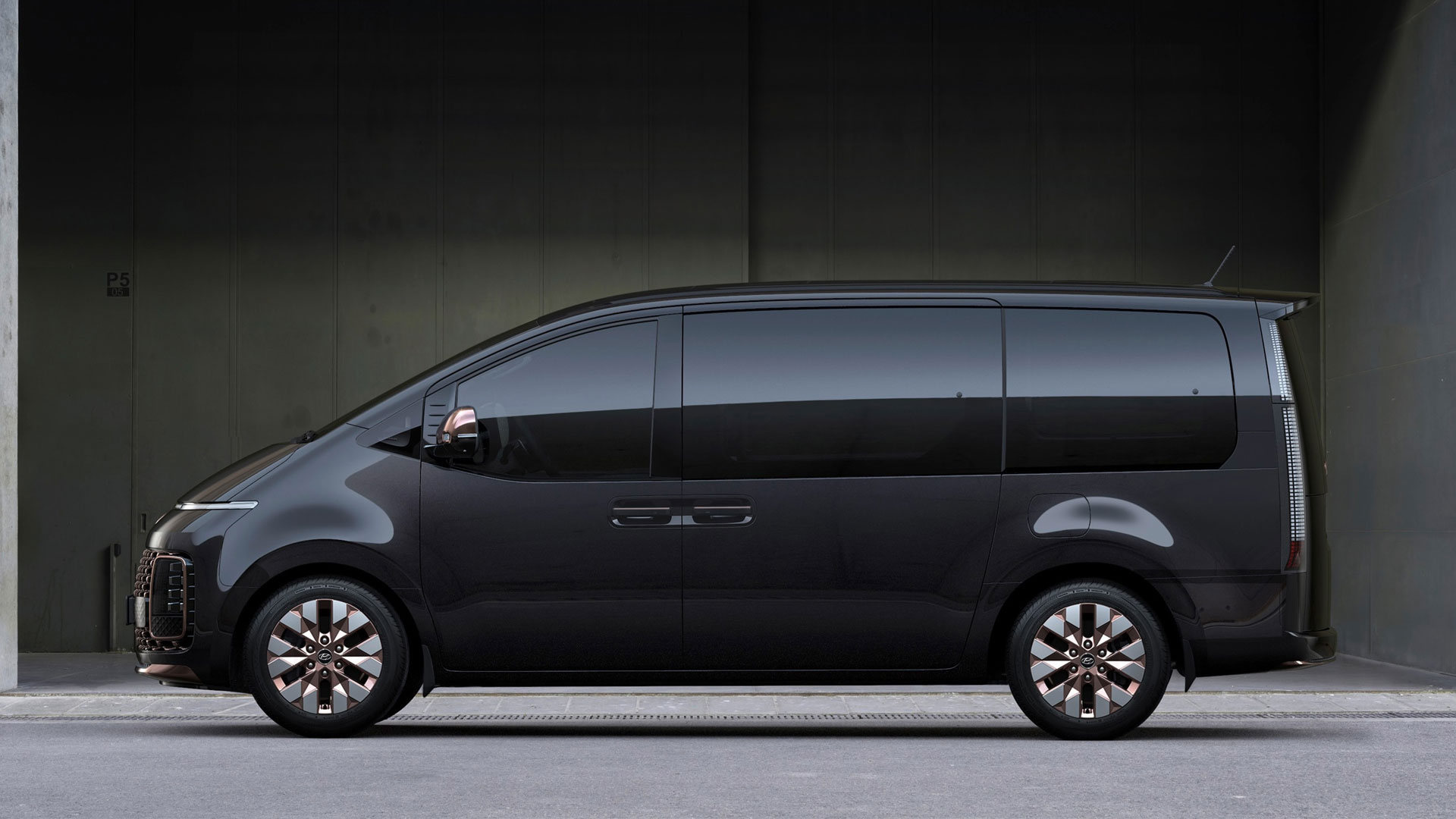 ADVERTISEMENT - CONTINUE READING BELOW ↓
Recommended Videos
The interior is just as impressive as the exterior. For this one, Hyundai took design cues from the lounge of a cruise ship, and it's evident. The first images show a roomy and luxurious-looking interior.
A 10.25-inch touchscreen display, a touch-based center fascia, and a button-type electronic gearshift take center stage in this cabin. There's also an abundance of storage space here, plus a 64-color ambient mood lamp to boot. Damn.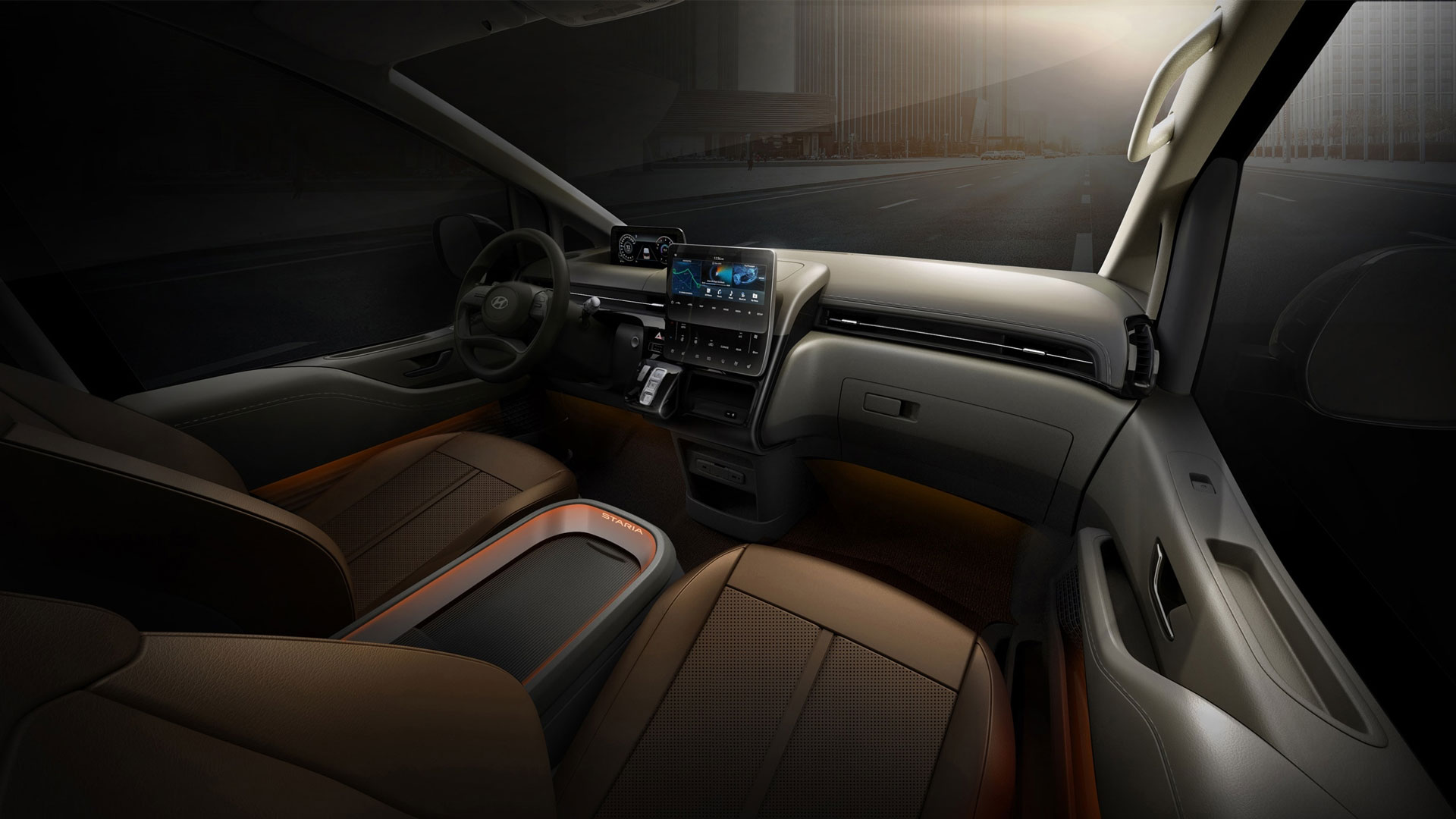 The Staria also offers a wide range of seat configurations. Higher trim levels feature a seven-seater layout with premium relaxation second-row seats. A nine-seater variant will also be available, and this one sports some nifty swivel seats at the back.
The MPV can be had with as few as two seats to as much as 11, which both business owners and large families should be happy about.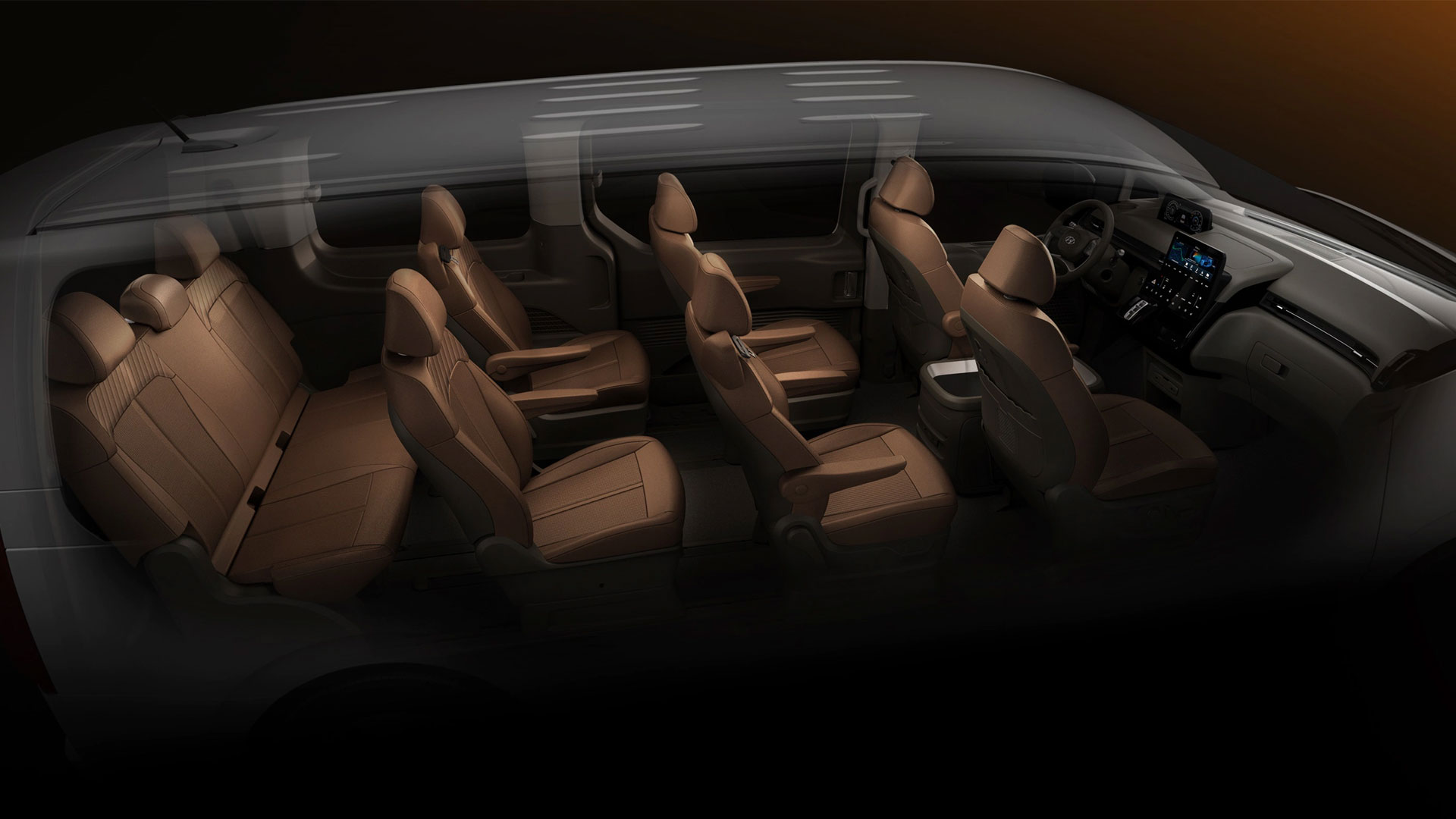 ADVERTISEMENT - CONTINUE READING BELOW ↓
"Staria is Hyundai's first mass-produced vehicle model that is designed with the 'inside-out' design approach," said senior vice president and head of Hyundai Global Design Center SangYup Lee. "Staria will provide a completely new experience and value proposition to customers through its unprecedented design and innovative features."
Sadly, Hyundai has opted not to tell us anything about the Staria's powertrain. Will it have a diesel or a petrol engine? Or will it be electric? Something tells us it could well be battery-powered. Anyway, won't have to wait too long for more details as Hyundai is set to fully unveil this in the first half of 2021. For now, tell us what you think about the vehicle in the comments. Like what you've seen so far?
More photos of the new Hyundai Staria: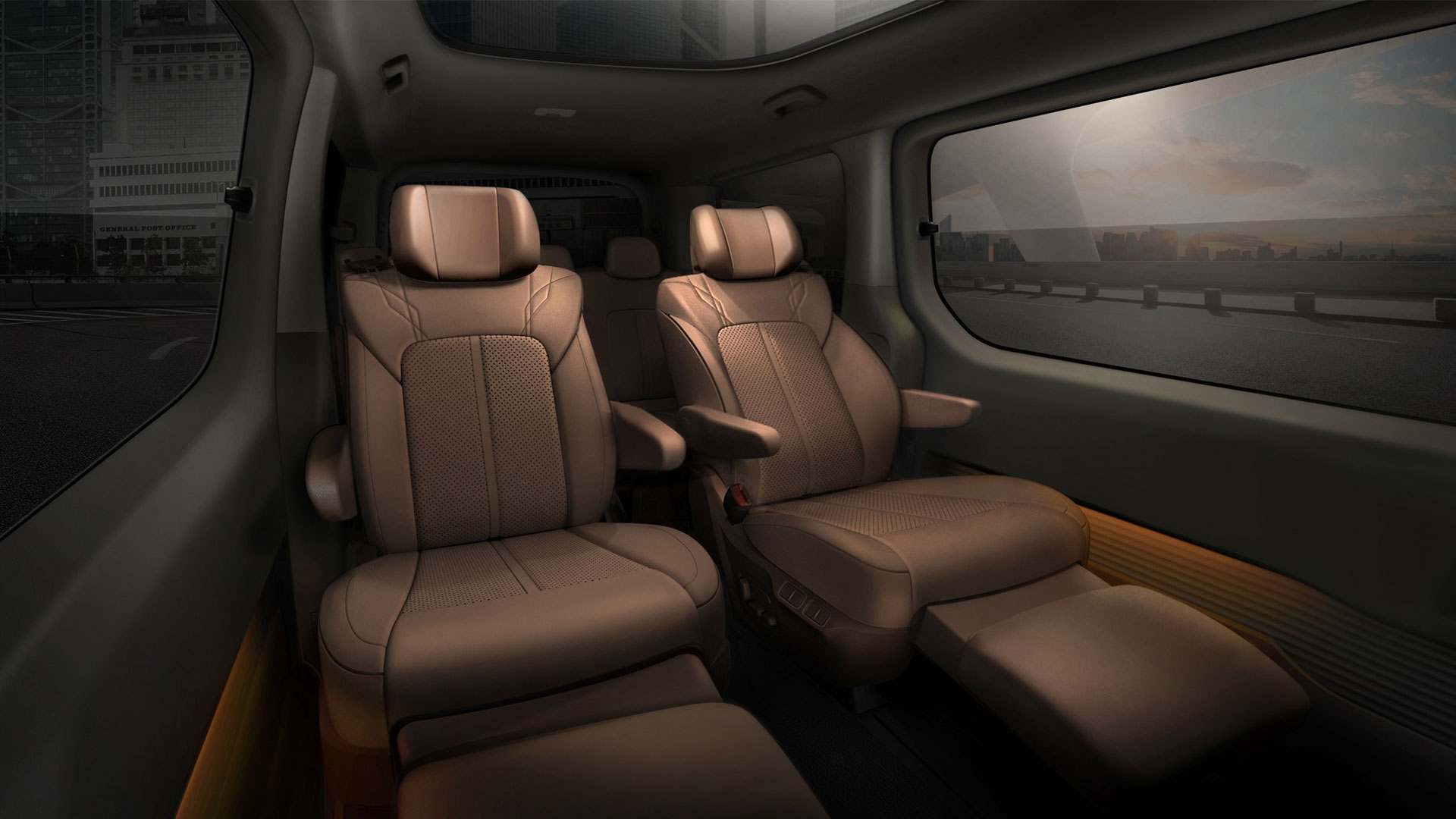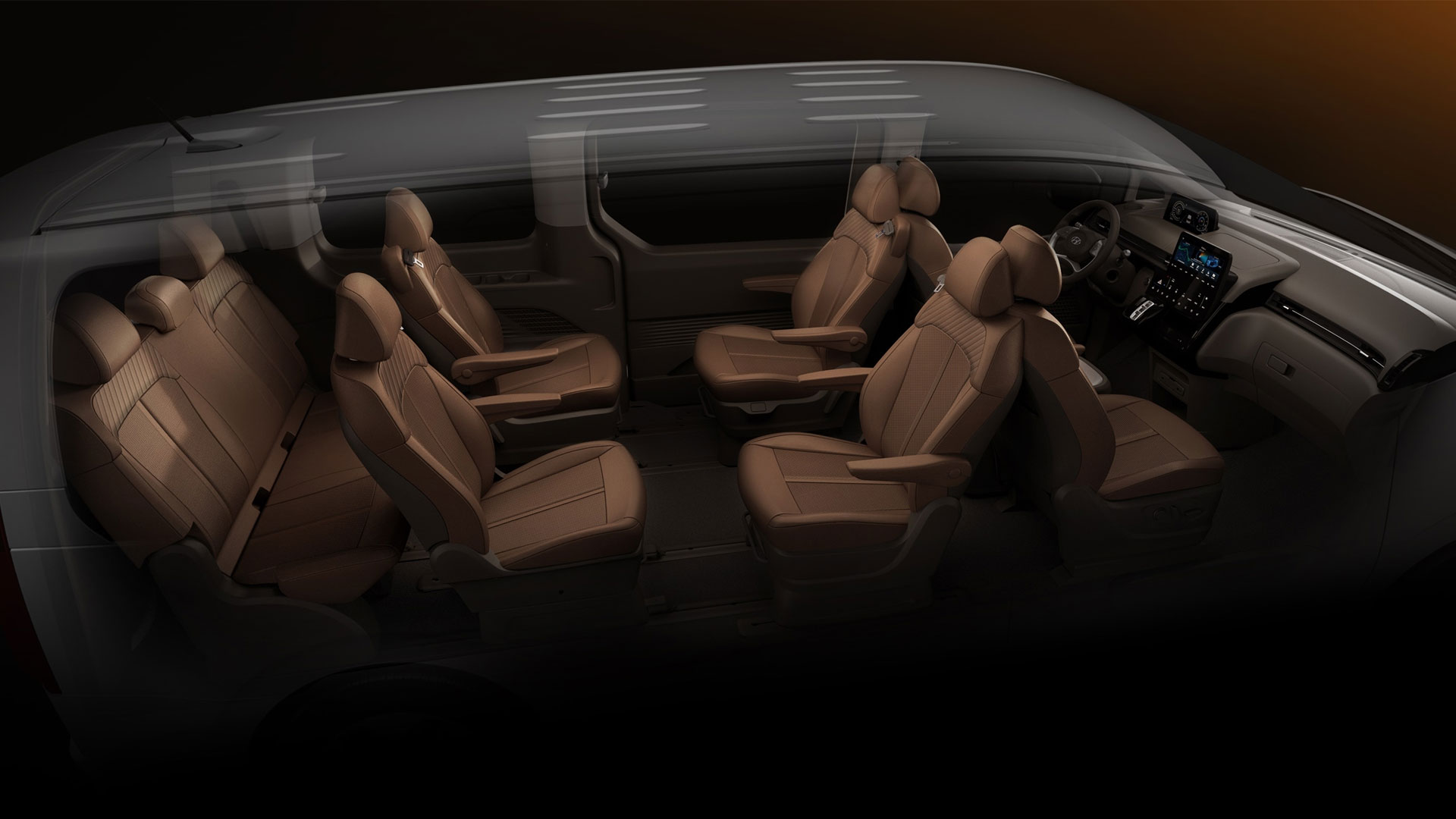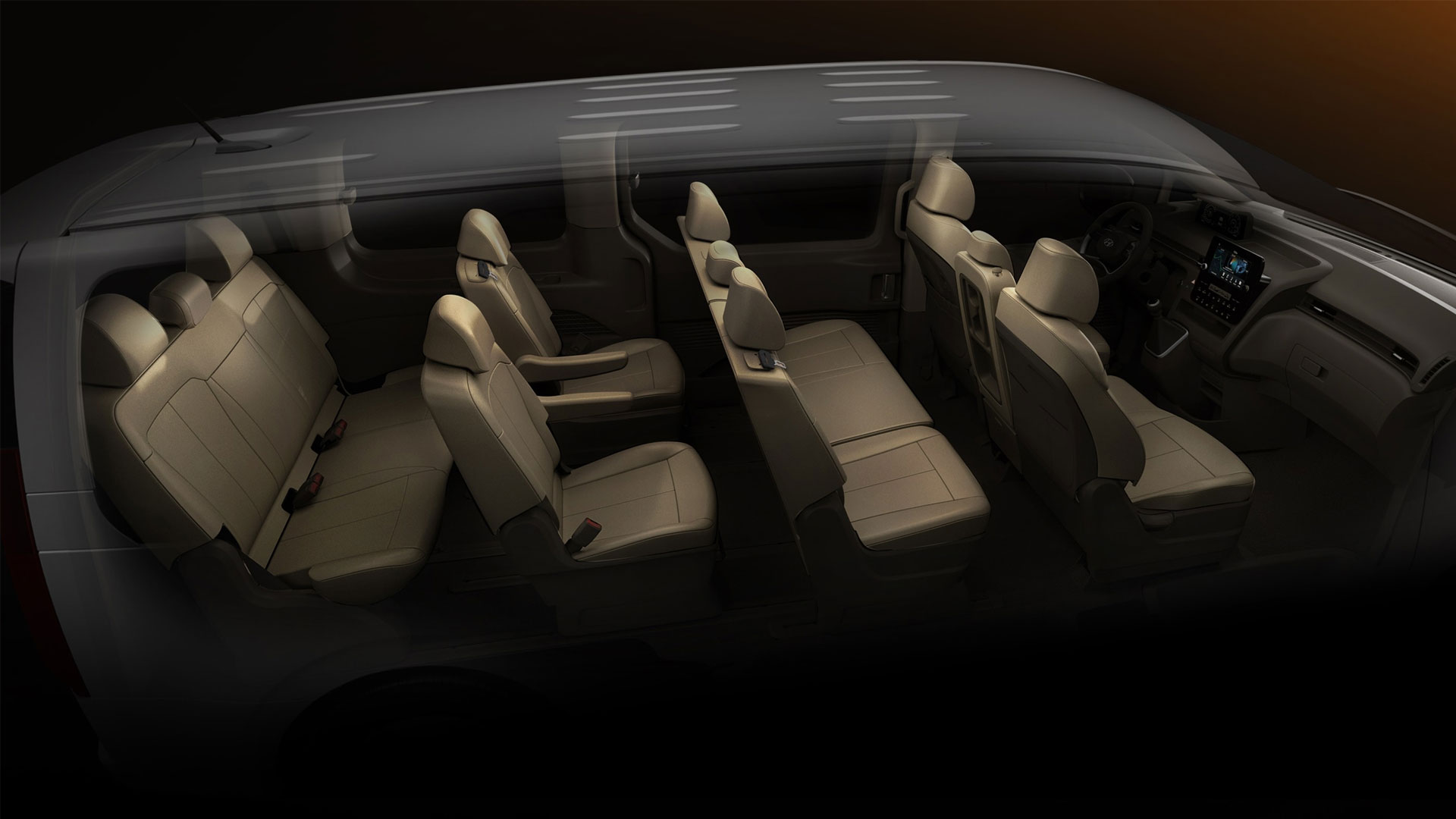 ADVERTISEMENT - CONTINUE READING BELOW ↓