Isuzu just keeps impressing in the safety department. After the next-gen D-Max earned a five-star safety rating from the New Car Assessment Program for Southeast Asian Countries (ASEAN NCAP), it's the all-new MU-X's turn to receive the same top marks.
This is the overhauled MU-X that Isuzu unveiled in Thailand back in October 2020. It debuted not just with a more stylish look and loads of new tech, but also with improved overall safety, and the new ASEAN NCAP scores are sheer proof of this.
MU-X NCAP score breakdown
The next-generation SUV has earned an overall score of 86.81 for a perfect five stars out of five. It scored 42.17 for adult occupant protection (AOP), 22.64 for child occupant protection (COP), and 22.01 for safety-assist technologies. For more context, the previous-gen MU-X received only a four-star safety rating.
Take note, however, that there are no photos of the MU-X's frontal collision tests because the ASEAN NCAP only carried over the D-Max's AOP score to the MU-X.
D-MAX AOP extended to the MU-X model tested in 2020
The official report reads: "For the MU-X's assessment in 2020, ASEAN NCAP is extending the Isuzu D-MAX's AOP result that was tested in January 2020 to the SUV. This is based on the technical evidence provided by Isuzu, which shows the MU-X platform has a similar crashworthiness structure and restraint system as the tested D-MAX. The seven-seater SUV is equipped with two airbags as standard fitment together with ABS and ESC across all its variants. SBR for driver, front, and rear passengers come as standard in Thailand and other available country markets."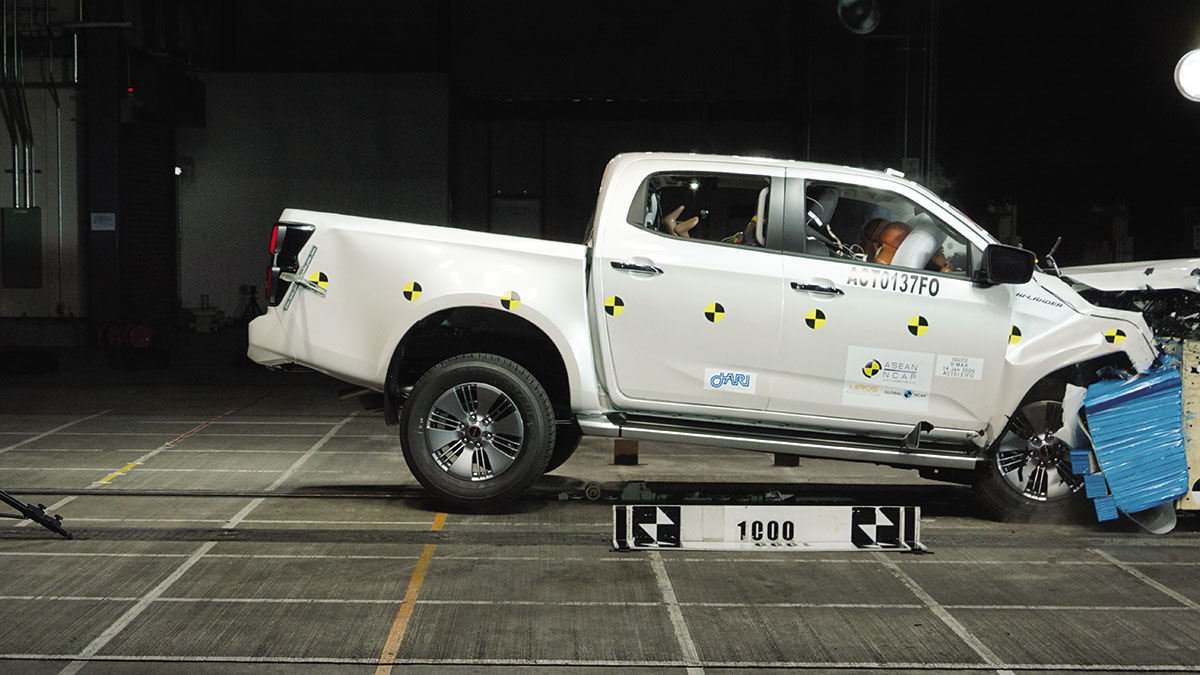 So, what do you think? Looking forward to seeing this popular Isuzu land on our shores? Isuzu Philippines Corporation did announce that the D-Max will arrive on our shores this year, so we're keeping our fingers crossed that the new MU-X will follow suit.