Petrolheads, assemble: It's a new Porsche 911 GT3. Which is basically like saying, "It's a new Bowie album" to the music nerds. This is benchmark sports car, the one by which the steering feel, chassis composure, and engine response of every other supposed supercar on the market is measured against.
It looks wilder on the outside—huge swan-neck wing and all—and is perhaps even wilder beneath the skin, with more race-car-derived components than ever. Its 4.0-liter flat-six engine steps across from the 911 Cup race car almost unchanged, and as GT3 tradition dictates, it remains free of turbos.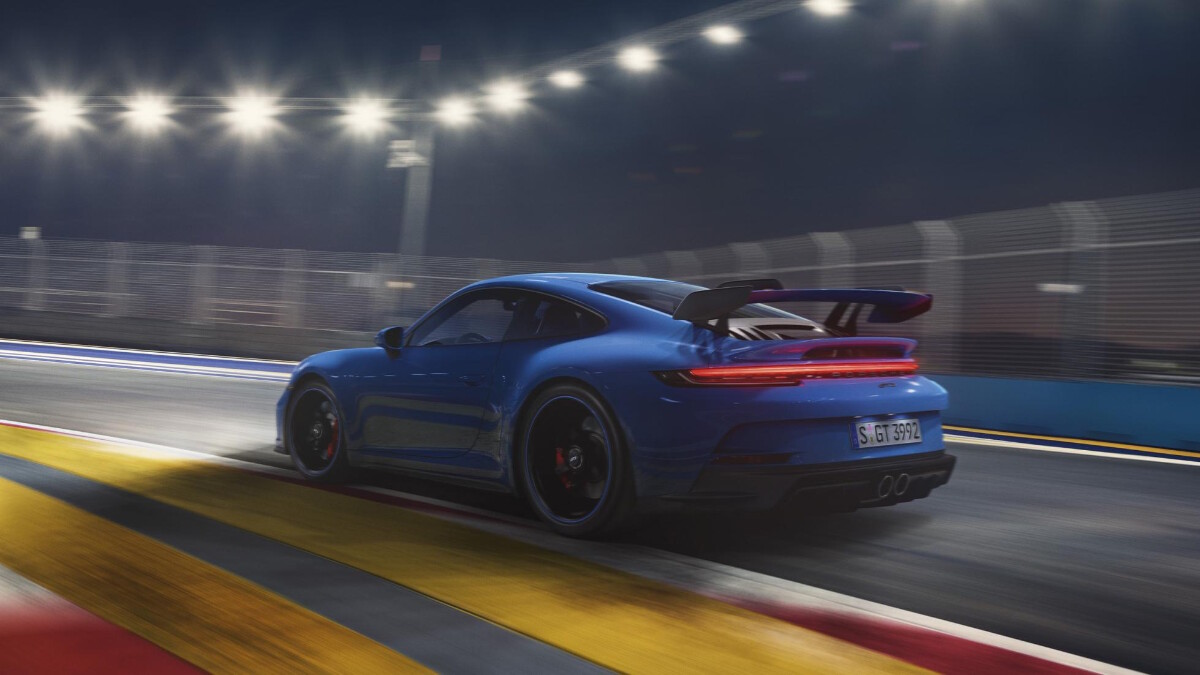 ADVERTISEMENT - CONTINUE READING BELOW ↓
With 503hp, it's a mere 10hp up on the previous GT3, while 0-100kph in 3.4sec and a 320kph top speed make it marginally quicker than the car it replaces in a straight line. But we can expect something even more startling to drive, for its 6min 59.927sec Nürburgring lap time is not only 13sec quicker than the 991-gen GT3's, but also 6sec quicker than that of the more senior GT3 RS. Not to mention knocking on the door of the Porsche 918 Spyder's lap time. It's hypercar pace, basically, but with an un-hypercar price, starting at £123,100 (P8.25 million) in the UK.
Which, when you learn of the depth of engineering that's gone into its new double-wishbone front suspension, or its manually adjustable aero package, or its slender carbon hood...well, it could be considered something of a bargain.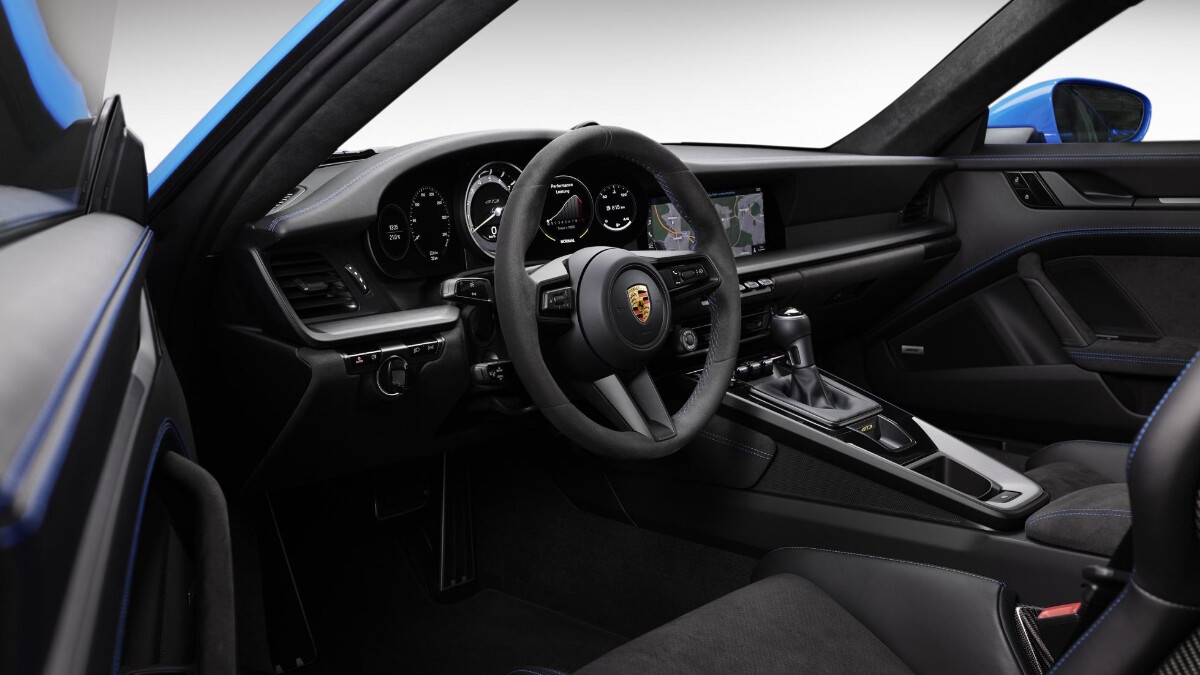 ADVERTISEMENT - CONTINUE READING BELOW ↓
Recommended Videos
As before, it's rear-wheel-drive and possesses four-wheel steering. A choice of six-speed manual and seven-speed PDK gearboxes remains, too. And as the picture above attests, Porsche's Motorsport department has binned the regular 992's stubby little USB-stick gear selector in favor of something shaped and sized like a manual knob, still wrapped in alcantara, just with PRND etched into it. And crucially, M and +/-.
"It's not a coincidence!" says Andreas Preuninger, boss of Porsche's GT products. "The funny thing is you have to look really closely to see whether it's a manual or PDK. You need access to the footwell, really. We know many of our customers like the manual shifting action on the stick with PDK, too. I like to do it."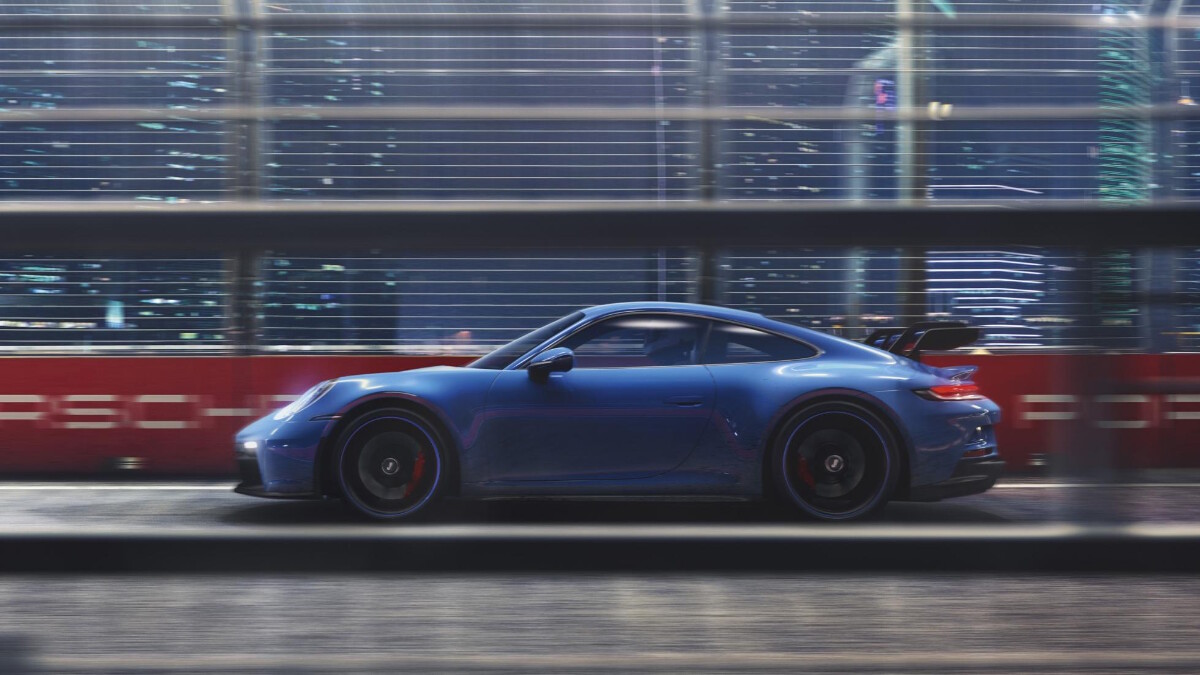 ADVERTISEMENT - CONTINUE READING BELOW ↓
If you're wondering, the outgoing GT3 saw sales split 60:40 in PDK's favor, though some markets—like the US—took up to 70% manuals. And the paddle shifter used here is modified from the 991-gen car; the eight-speed PDK in Porsche's latest 911 Carreras and Turbos is 18kg heavier, attracting short shrift from Preuninger's team.
It's one of numerous decisions that keep this car's weight figure modest: at 1,418kg (or 1,435kg with PDK), it's getting on for 100kg lighter than a base 911 Carrera. The GT3 has chucked the rear seats, the back windows are thinner, a lightweight exhaust shaves 10kg, there are forged alloy wheels, and the front hood is carbon-reinforced plastic. The latter is the first in the world to pass stringent pedestrian safety tests required when you're selling over 1,000 cars in the EU—a figure other carbon-hood-equipped cars have easily limboed under.
ADVERTISEMENT - CONTINUE READING BELOW ↓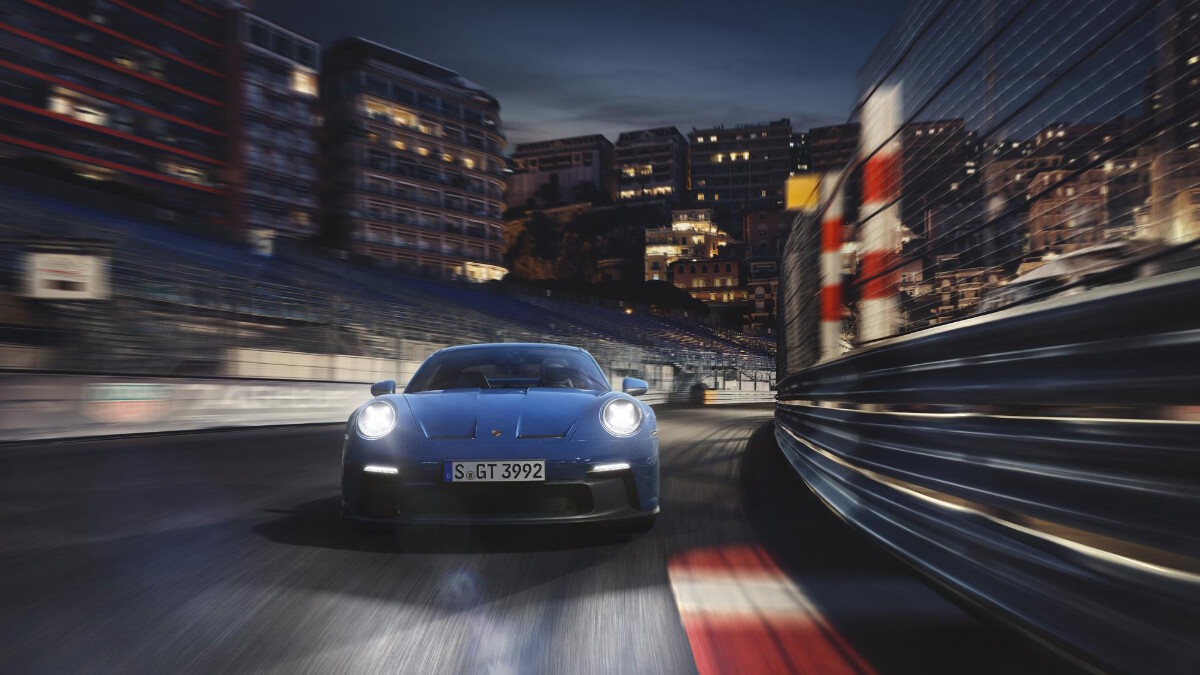 The big highlight inside is 'track screen': A simple button press slims down the information provided on either side of the rev counter to essential circuit data like tire pressures and oil temperature, as well as shift lights to help egg you on to 9,000rpm. The rear spoiler manually adjusts through four different settings, offering up to 160% more downforce than the old 911 GT3. And if you think that all sounds far too serious, worry not: There'll be a Touring package before the end of the year that ditches the wing.
ADVERTISEMENT - CONTINUE READING BELOW ↓
"We can definitely imagine the car without a rear spoiler; that works pretty well, too," Preuninger assures us. "So yes, there will be a Touring version later in the year for the driver who isn't hunting track days every weekend and who wants to more clandestinely drive a GT car.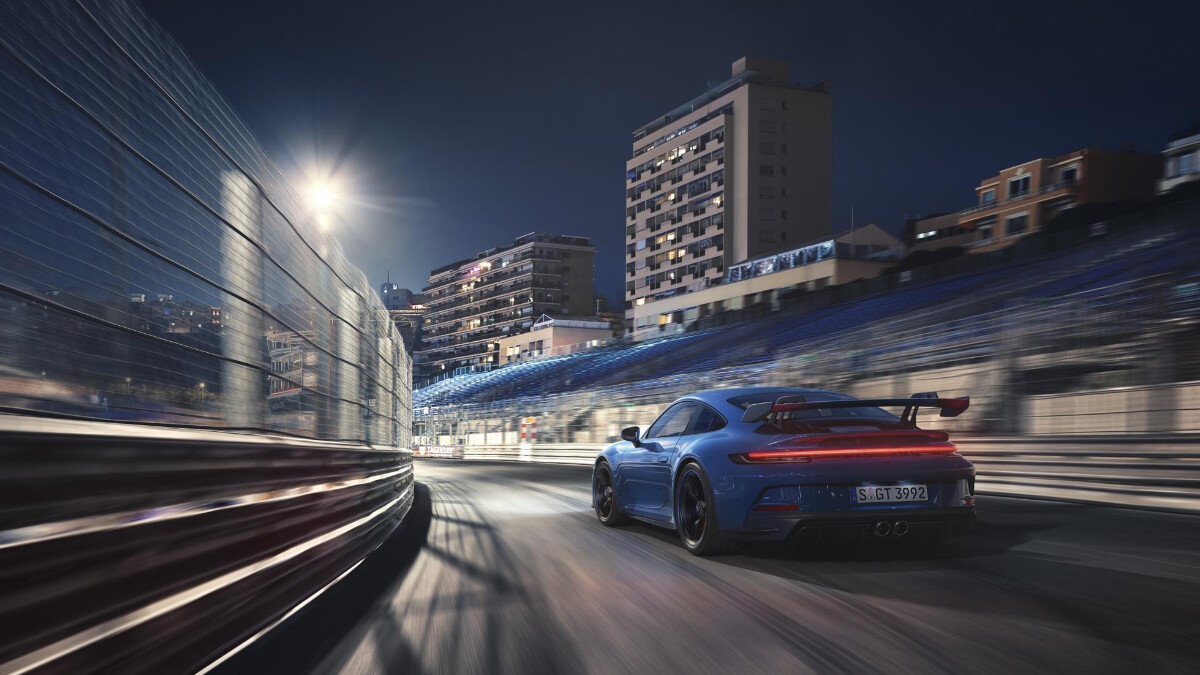 ADVERTISEMENT - CONTINUE READING BELOW ↓
"We are quite successful with the Touring. It's something the customer demands from us and we are quite happy to play along."
So, Internet. Has Preuninger and his team nailed it, as ever? Or does the GT3 cling too keenly to tradition when a 911 Turbo is just a touch pricier while resplendent in tech and possessing four seats? Over to you...
More photos of the Porsche 911 GT3: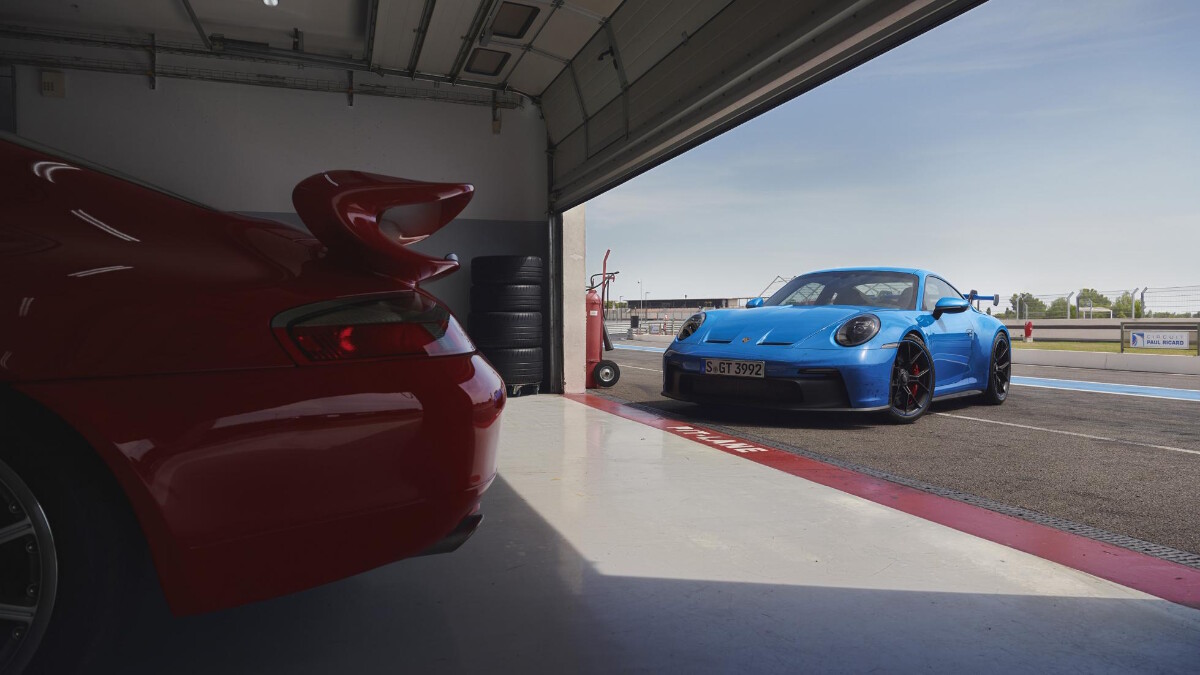 ADVERTISEMENT - CONTINUE READING BELOW ↓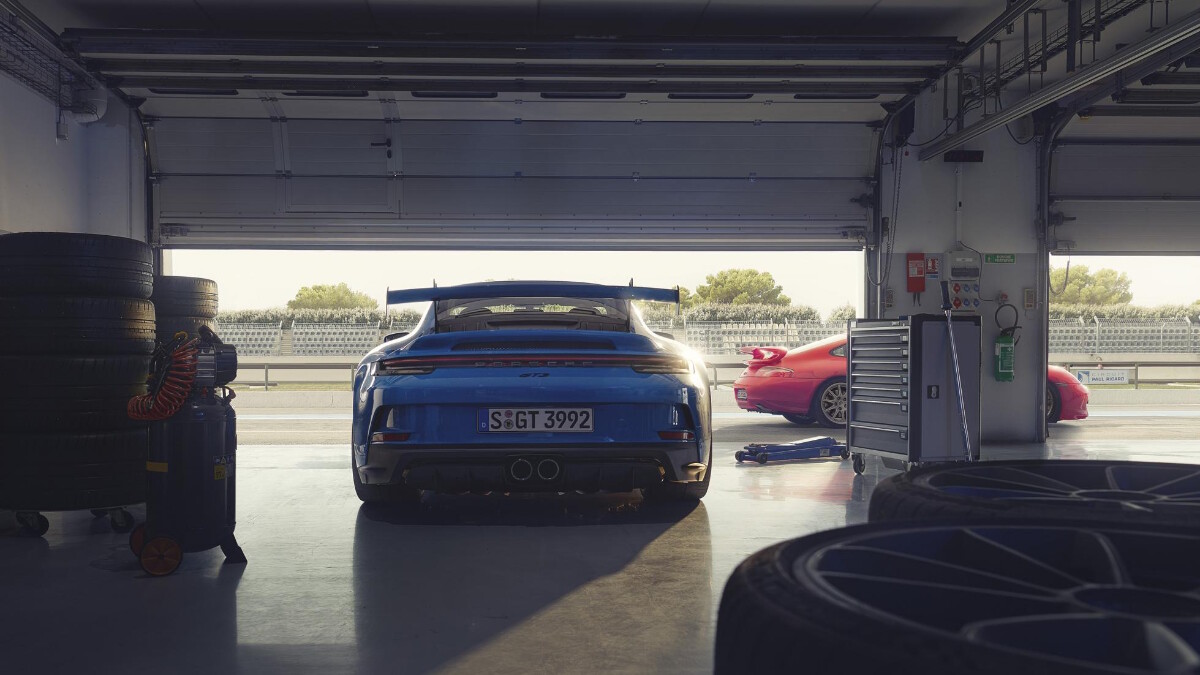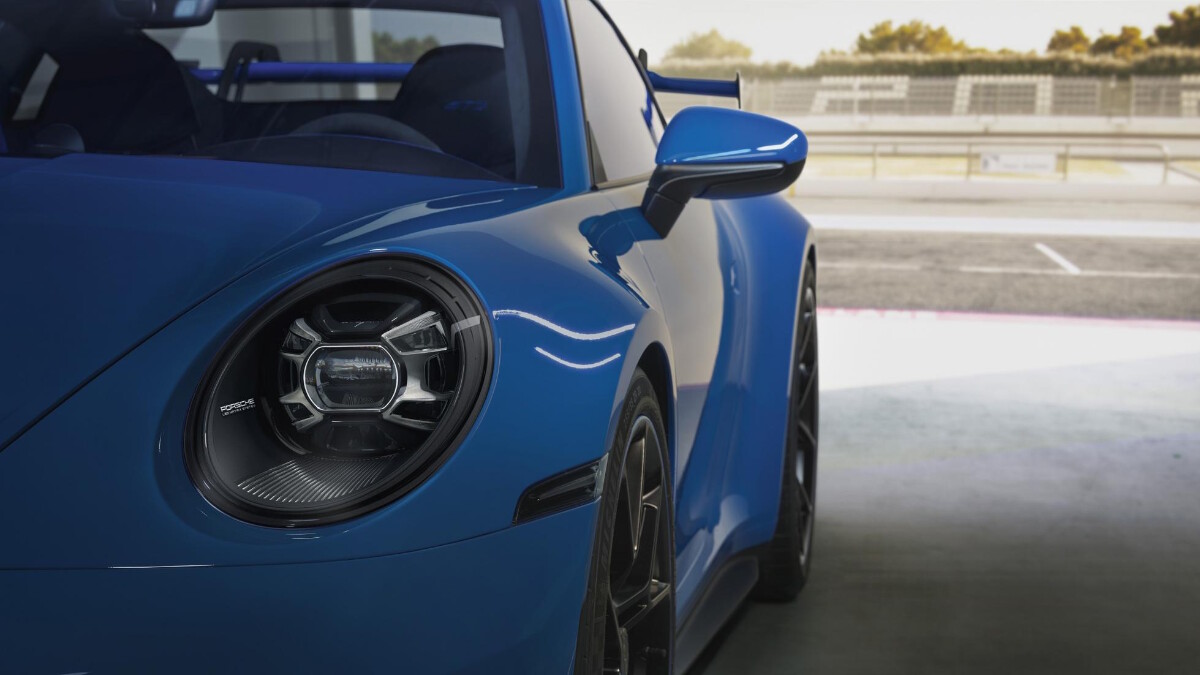 ADVERTISEMENT - CONTINUE READING BELOW ↓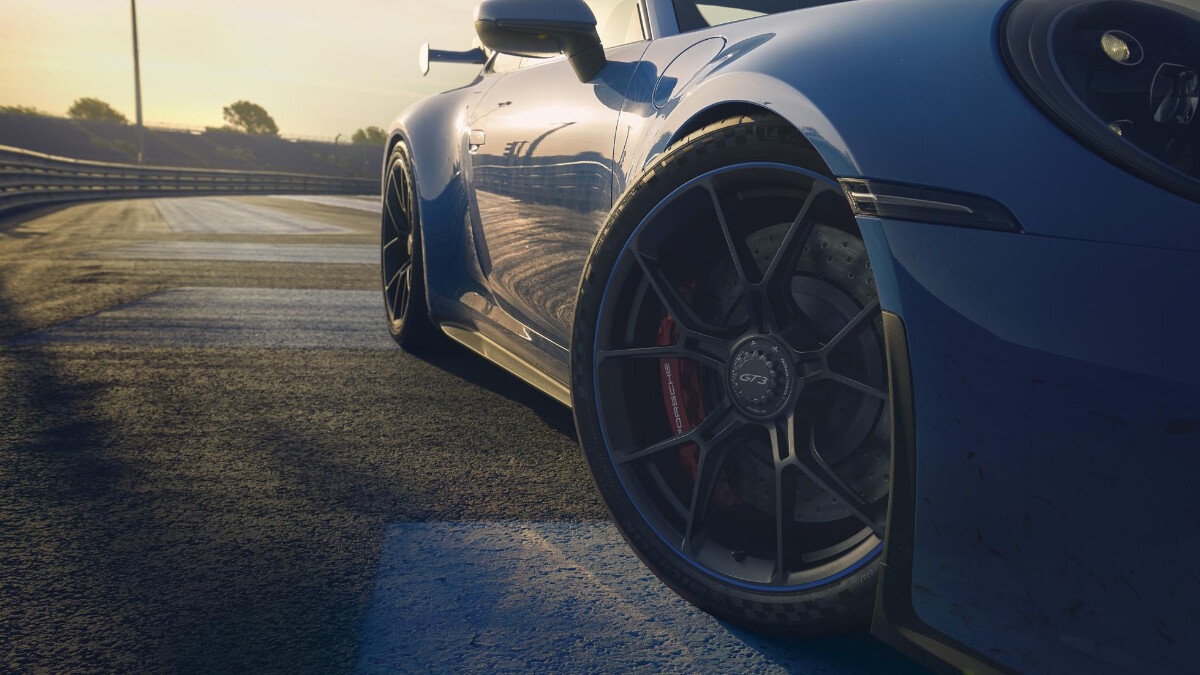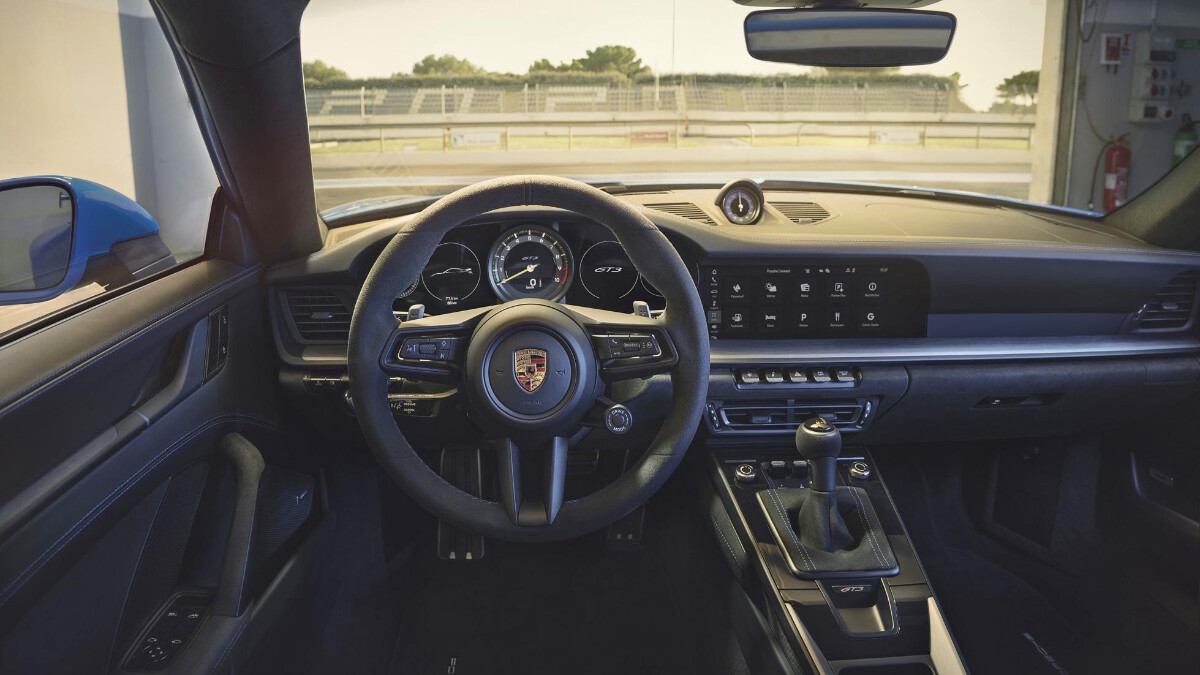 ADVERTISEMENT - CONTINUE READING BELOW ↓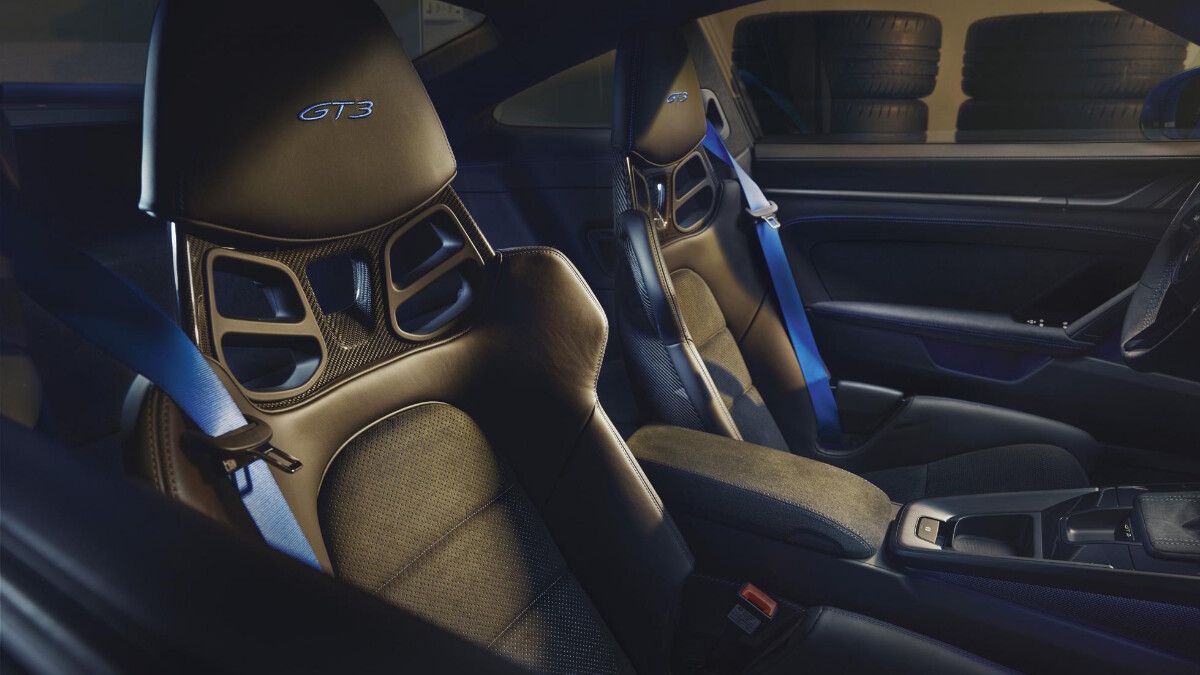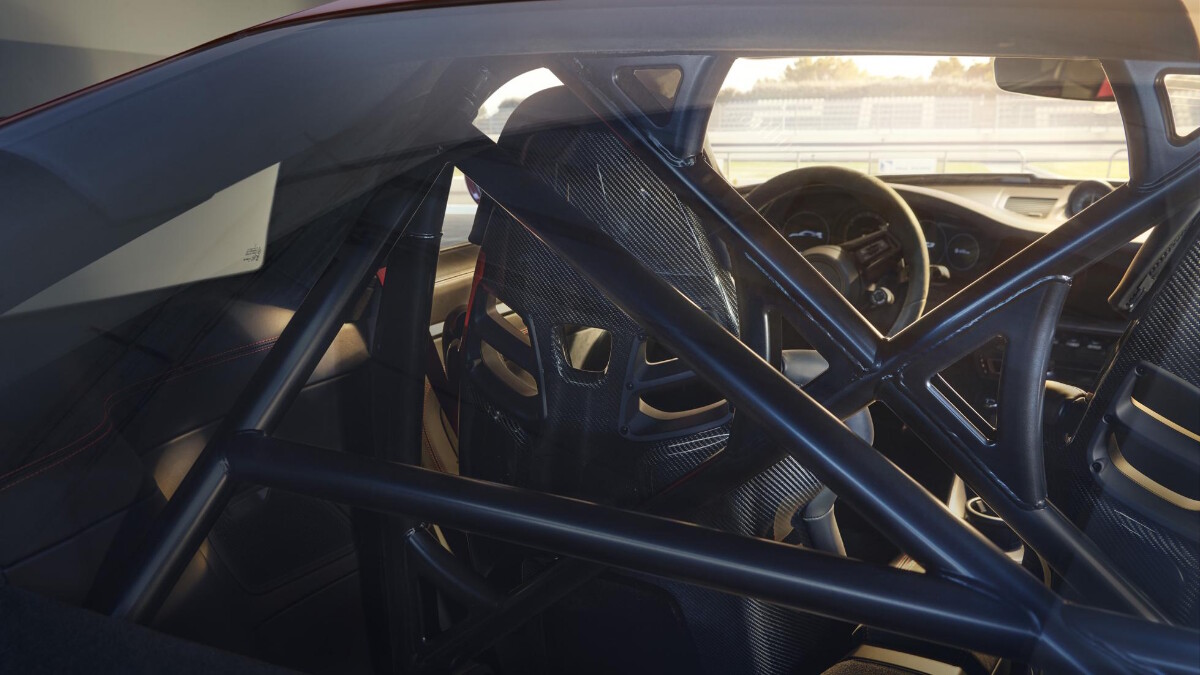 ADVERTISEMENT - CONTINUE READING BELOW ↓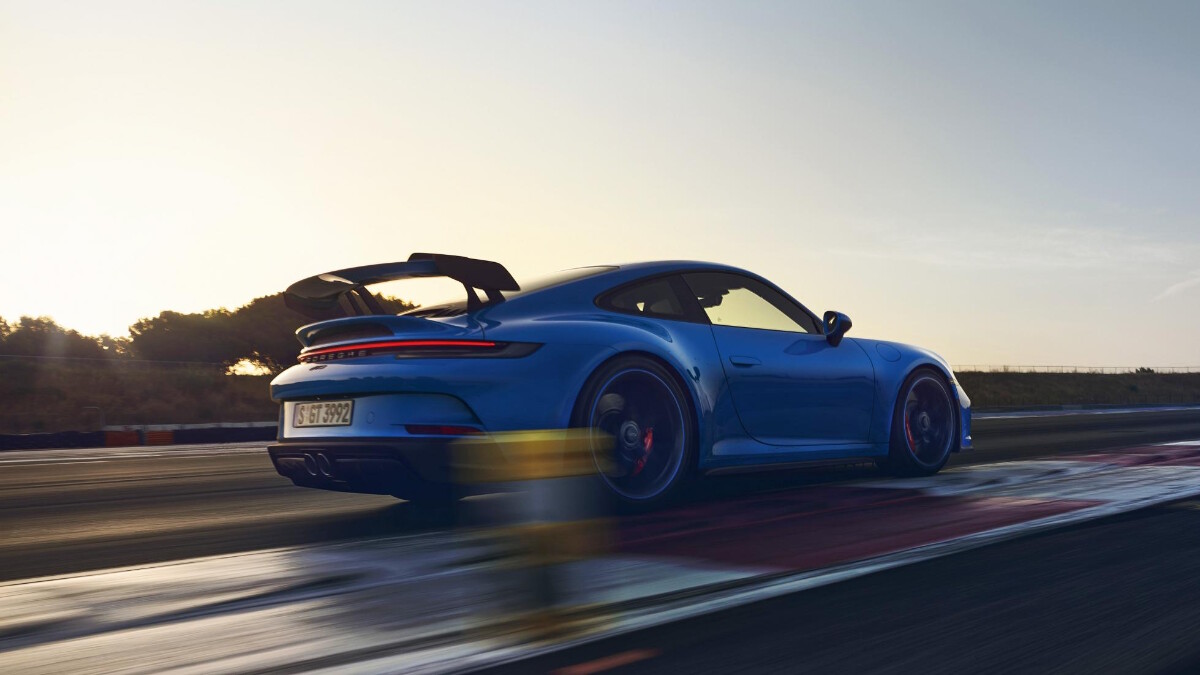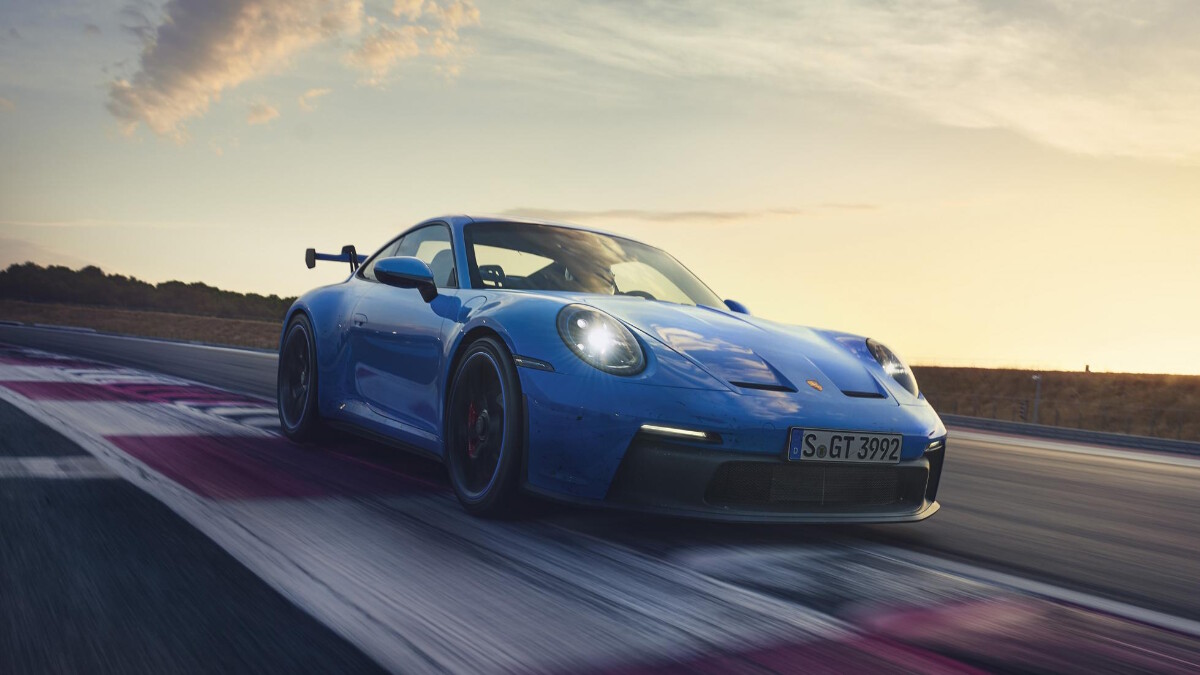 ADVERTISEMENT - CONTINUE READING BELOW ↓
NOTE: This article first appeared on TopGear.com. Minor edits have been made.