About two years ago, Porsche showed us a glimpse of the Taycan Cross Turismo. It was expected to "arrive in showrooms toward the end of 2020," but of course, COVID-19 happened.
But that's the past. Sort of. The point is, Porsche has made some progress, and it has now revealed 'official spy shots' (it's apparently a thing) of the electric cross utility vehicle-slash-wagon. We'd rather call it a wagon because it sure looks like one.
The car was spotted on the road with Taycan model line head Stefan Weckbach behind the wheel. The man was testing the EV through some twisties somewhere in Germany, and he was kind enough to share his experience driving this new Taycan.
"With the Taycan Cross Turismo, we wanted to offer a little bit more space, a little more flexibility and versatility," said Weckbach. "We developed a completely new roofline, fitted with roof rails, a more generous second row and bigger trunk, all to make a car that is perfect for an active lifestyle. A car that is perfect for both an urban environment and the countryside."
Well, that's basically what the Taycan Cross Turismo is—it's a larger Taycan. Nevertheless, it's a vehicle any wagon fan should be looking forward to. In addition from the extra cabin space, it still packs about 600hp thanks to front and rear electric motors driving all four wheels, and it still can also do 0-100kph in a quick 3.5sec and 0-200kph in about 12sec
Continue reading below ↓
Recommended Videos
"In order to enable it to handle light offroading and gravel roads, we increased the ground clearance. And we optimized our suspension system so the Cross Turismo comes with a CUV (cross utility vehicle) specific driving mode," added Weckbach. "This makes sure it does well on gravel roads in terms of stability, performance, and dynamics."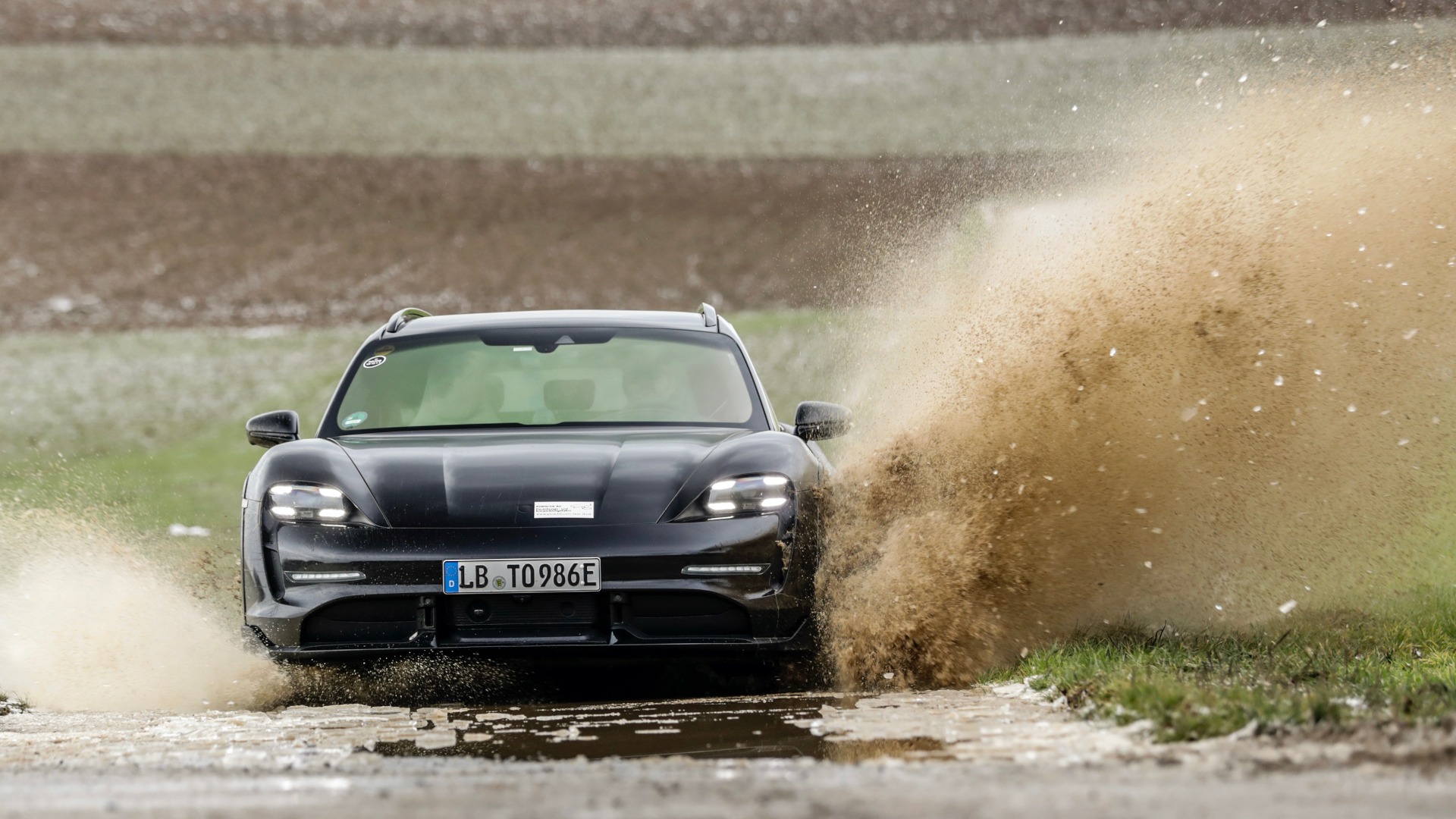 Porsche didn't say when the new Taycan Cross Turismo will officially be launched, but we're assuming it won't be long until then. Do you like what Porsche has shown us so far? Tell us what you think in the comments.