The Audi RSQ3 did not need more power. Giving what's basically a Nissan Qashqai with a bigger grille, a posh touchscreen, and a German accent, its 394hp straight from the factory was already quite spicy.
Alas, friends, this memo failed to reach the workshops of ABT Sportsline, the tuners who make merry with the boost under the hoods of unsuspecting Audis until they end up with stuff like this 1,003hp hybrid RS6. The question is not so much 'how,' but 'why'?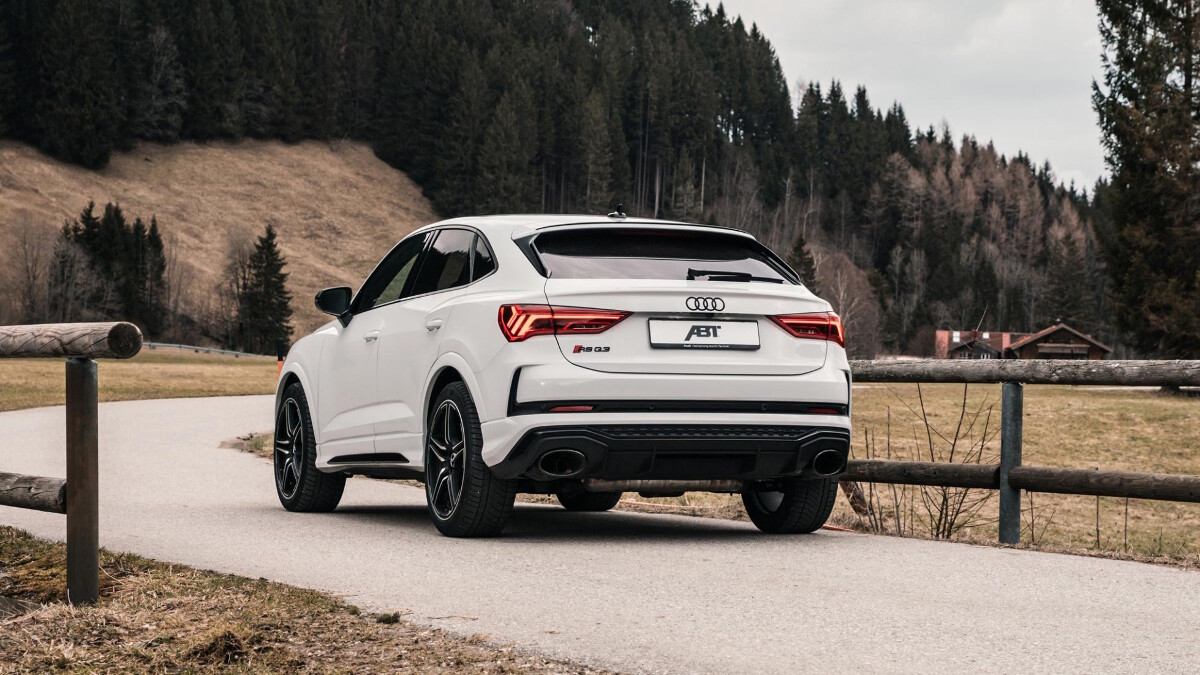 ABT didn't stop to question why an RSQ3 might need to be quicker. It just got on and made it happen—simply with a bespoke piece of engine management coding. As a result, the 2.5-liter five-cylinder turbo engine behind that grille now chucks out near-as-dammit 440hp. Meanwhile, torque has rocketed from 400Nm to a massive 520Nm. Pity that seven-speed twin-clutch gearbox, eh?
ADVERTISEMENT - CONTINUE READING BELOW ↓
Let's just take a break to comprehend that power. The original Audi Quattro—the legend upon which Audi's whole RS division is based—made about 200hp. A brand-new Porsche 911 Carrera S generates 450hp.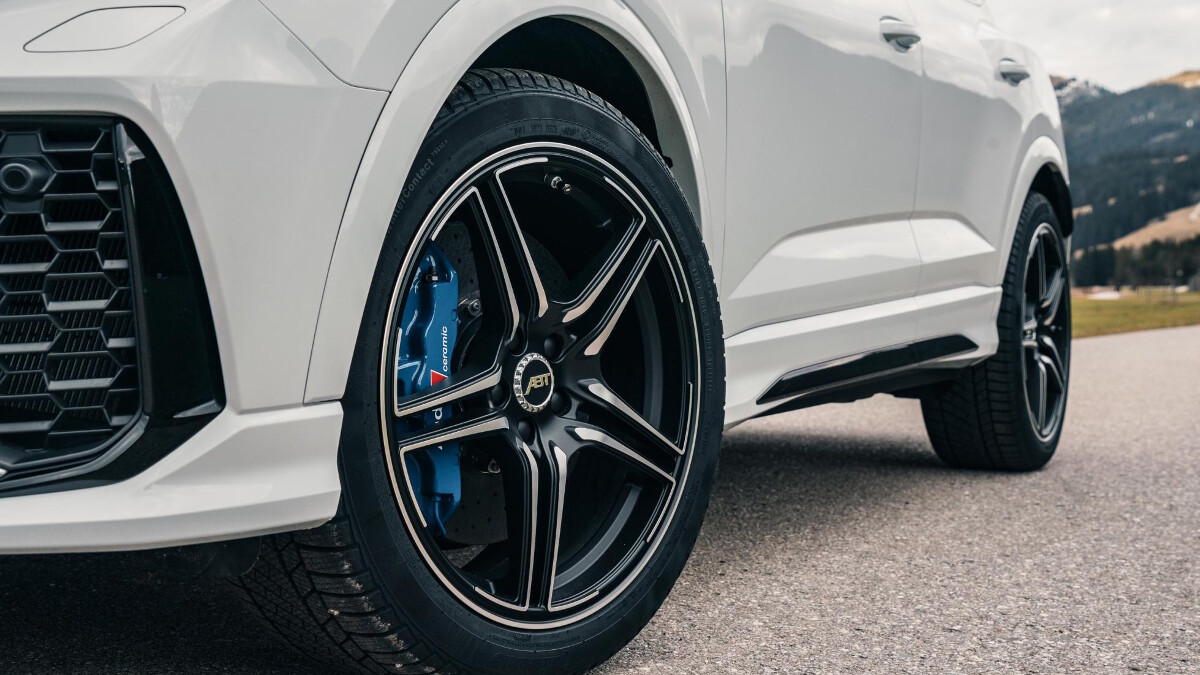 So, this jumped-up shopping trolley makes more power than a Ferrari 360 Challenge Stradale, and has more torque on tap than you get in a BMW M2. It's a Lamborghini Urus after it's been through a shrink-o-matic ray.
ABT claims its SupeRSQ3 (our name, not theirs—but call us, ABT, and let's chat) can romp from 0-100kph in 4.3sec (seems conservative—the standard RSQ3 takes 4.5sec) and will warble its way up to 285kph. Is that sufficient? Are you satisfied? Please, someone say that's enough...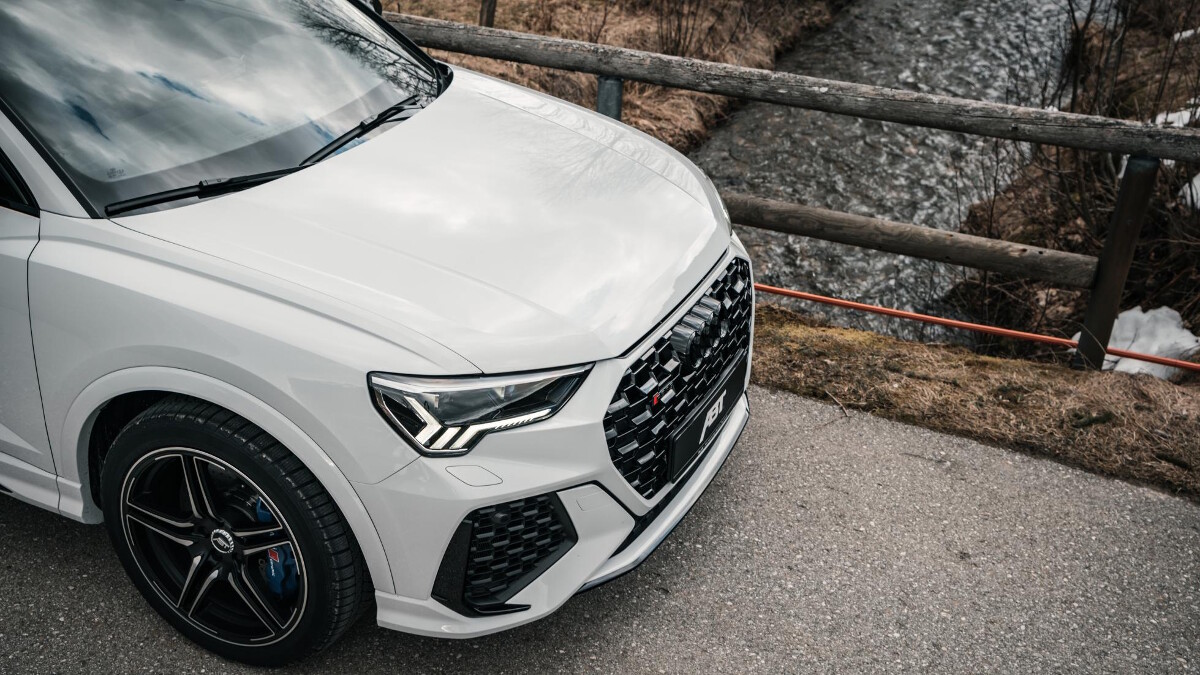 ADVERTISEMENT - CONTINUE READING BELOW ↓
Recommended Videos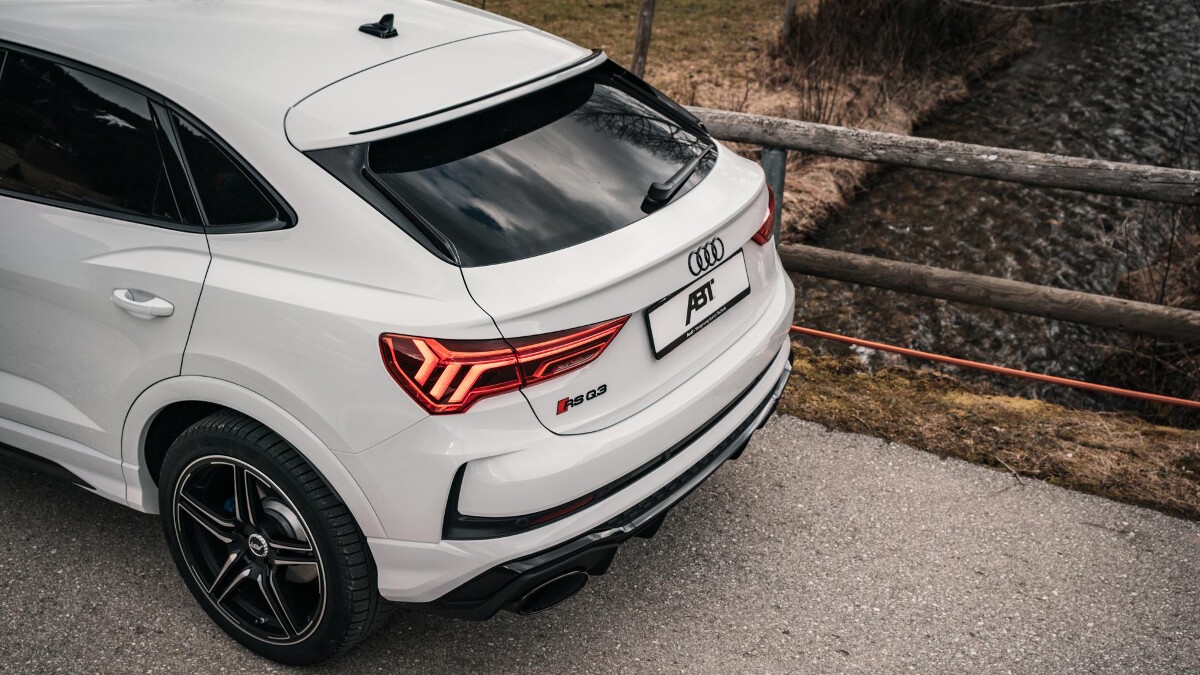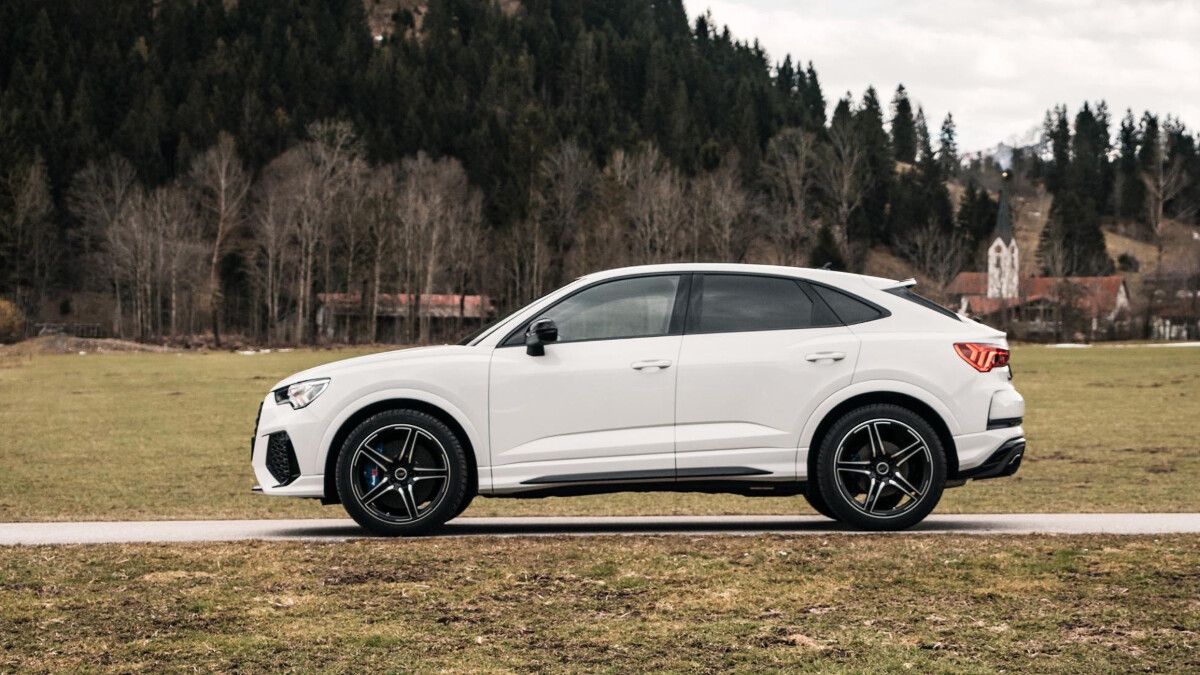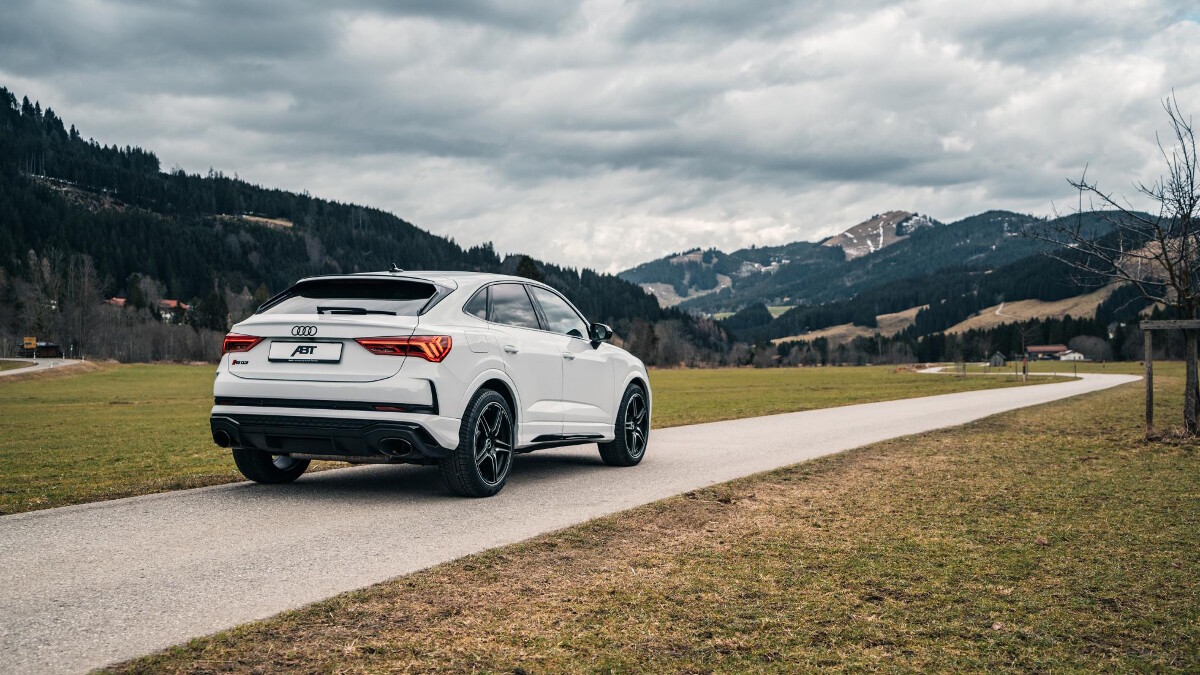 ADVERTISEMENT - CONTINUE READING BELOW ↓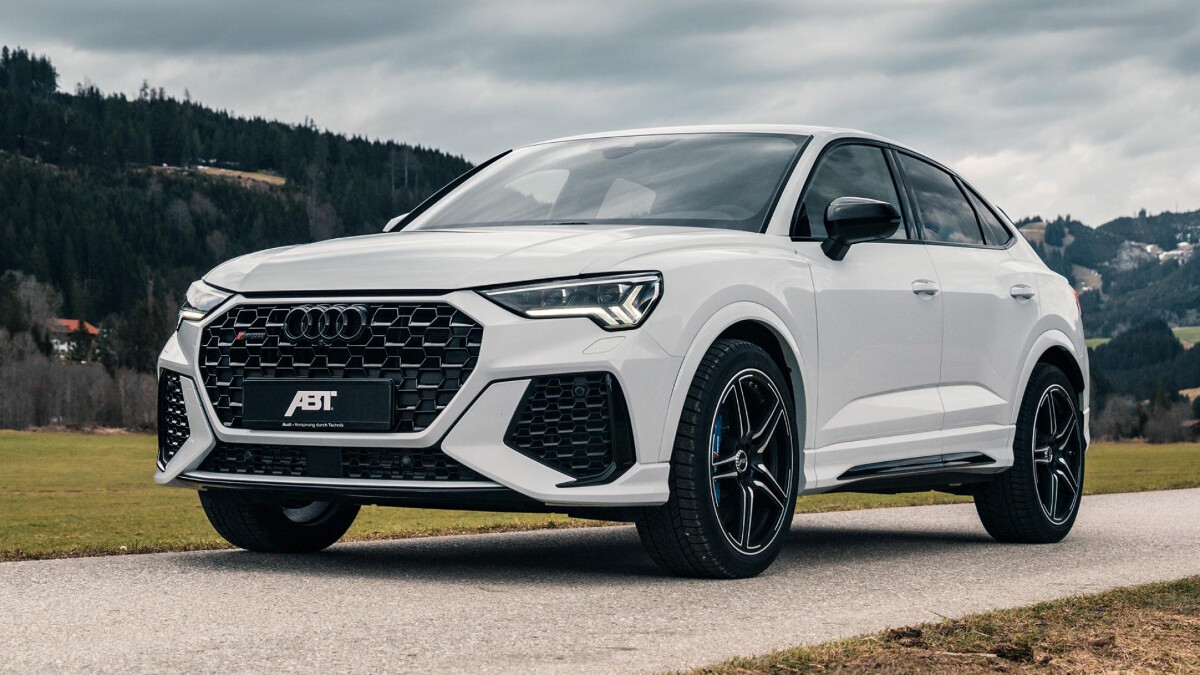 NOTE: This article first appeared on TopGear.com. Minor edits have been made.