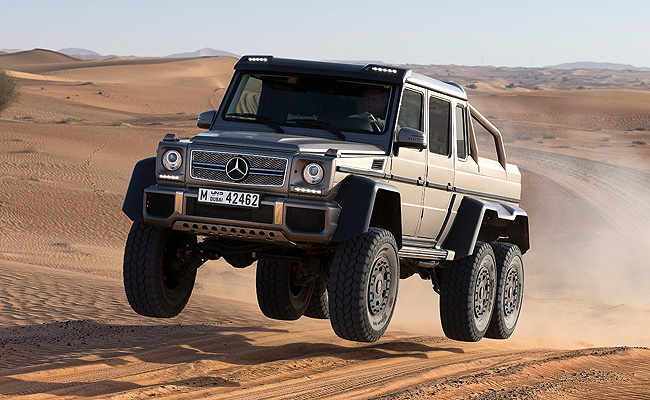 There is a well-known saying that goes, "If you have to ask about the price, you can't afford it." That saying hasn't stopped one individual from asking local Mercedes-Benz distributor CATS Motors exactly how much the G63 AMG 6x6 would cost if an order were to be placed through the company.
Well, according to our source from within the distributor, the customer was quoted a price of P38 million for the all-terrain beast, making it cost just as much as the Rolls-Royce Ghost sold by the British luxury camaker's local distributor British Bespoke Automobiles.
Of course, since the G63 AMG 6x6 is sold by CATS Motors on an indent basis, the price would vary depending on the current exchange rate.
So, would you pay nearly P40 million for a high-end off-road vehicle that's the size of a small tank and has all the luxurious accoutrements inside like leather seats with contrasting stitching and diamond-pattern quilting?
Continue reading below ↓
Recommended Videos