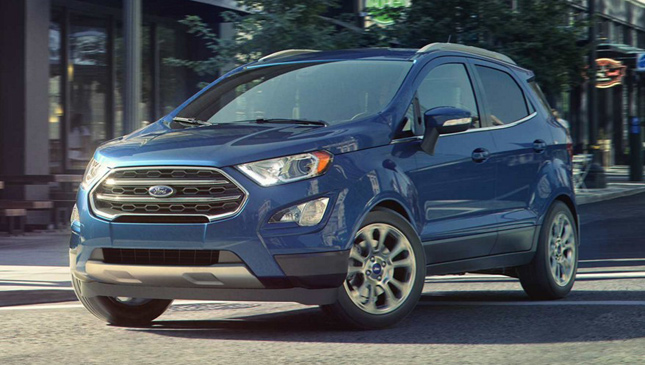 We'll, the cat's finally out of the bag. We've known the all-new EcoSport--one of the country's top-selling vehicles--has been due for a Philippine launch in 2018 for quite some time now, but had no confirmation from Ford Philippines. Now we do.
So, when is the subcompact crossover's local release? "Very soon," says Ford Philippines. That's not exactly much to go by, but the American carmaker does have an event scheduled for the end of August. Could this be it? We wouldn't be surprised--the invitation does feature the silhouette of what appears to be a crossover, after all.
No date set in stone yet then. Other details? The company has also confirmed that the Philippine-spec EcoSport will pack a 1.0-liter EcoBoost. Unfortunately, it could not disclose any exact figures, but output should be similar to Vietnam-spec units capable of 125hp and 170Nm of torque. We'd wait on official engine details and trim specifications from Ford Philippines before coming to any conclusions, though.
Continue reading below ↓
Recommended Videos
So far all we have so far is "very soon" and the 1.0-liter EcoBoost. But we think this should be enough to get this crossover's hype train going. What do you think? Can an EcoBoost-equipped EcoSport take on local heavyweights like the Nissan Juke, Suzuki Vitara and Mazda CX-3?