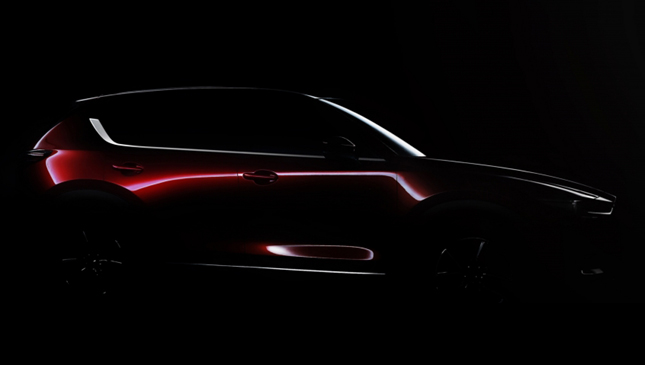 Wow, Mazda sure is busy. It seems like only yesterday we were ogling at the first few units of the refreshed CX-5. Now we're already talking about the debut of the all-new one? Time really does fly when you're having fun.
What's that? Yeah, you read that right. The world premiere of the all-new Mazda CX-5 is already upon us. The Japanese carmaker made it official yesterday, saying the newest model of the popular crossover will be introduced to the world on November 16 at the Los Angeles Auto Show.
ADVERTISEMENT - CONTINUE READING BELOW ↓
The company also released the vehicle's first official image via its press site. It's not much to go by, really--just the vehicle's silhouette. The rest of the car is covered in shadows, leaving all of us to wonder just how drastic a transformation Mazda has given it. But the company's Kodo Design has yet to disappoint, so we've got our hopes up for this one.
The all-new CX-5 definitely has some pretty big shoes to fill. Will the latest addition to the Mazda Skyactiv family live up to expectations? It's going to be a while before we find out. For now, sit tight and let the hype begin.
ADVERTISEMENT - CONTINUE READING BELOW ↓
Recommended Videos