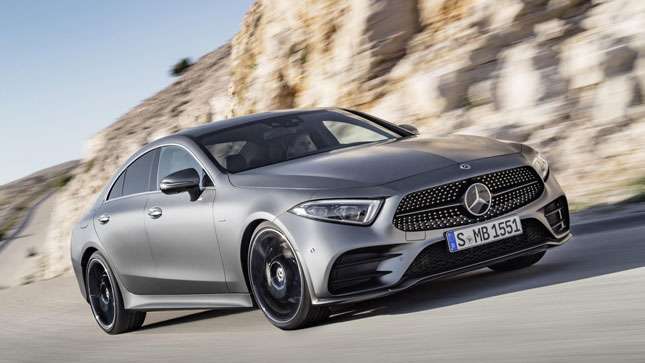 Ladies and gentlemen, please be upstanding for the new Mercedes-Benz CLS, the third generation of the genre-busting sedan/coupe, showing off Merc's svelte new design language.
Yep, third generation. Remember how astonishing the first one was? Fair to say it knocked it right out of the park design-wise, followed up by the second-gen's 'difficult-second-album' syndrome. Third time around? That's up to you to decide.
The new car serves up a sleek new profile with a high arching waistline, low roofline and frameless side windows to squish the whole thing down and make it look less four-doory. Around the CLS you'll notice fewer creases and simpler lines than before, making it easier on the eye.
Continue reading below ↓
Recommended Videos
Up front, a new, sharky snout nose has been added while the grille has been widened toward the bottom to resemble the AMG GT supercar. A new, bigger headlight cluster follows the lines, giving the whole car has a bit more aggression at the front. The rear's characteristic heavy-set muscular shoulder line remains to help give it presence, while new, slightly droopy LED taillights add width. Though, having seen it up close at the LA Motor Show reveal, the rear is a a bit more flabby to our eyes than we'd like. Anyone else agree?
Inside it's business as usual for modern Mercs: Stunning, in other words. Trying to combine both elements of Merc's sporty side as well as the refinement of cars such as the S-Class results in quite a package. You've got the same high-resolution, 12.3in displays just like it's bigger, more luxurious brother, along with plenty of posh woods, leathers and the choice of 64 colors with which you can illuminate the cabin. Because 63 was obviously just not enough and 65 is frankly just silly.
The CLS has also borrowed numerous driverless and safety tech from the S-Class. It's still stage 2, which means we're some way off being able to crawl in the back and have it drive you home after a night in the pub, but it'll help you through traffic and ease expressway driving.
But check out the posh quilted seats. The sumptuous chairs are bespoke to the CLS, and, for the first time, it's a proper five-seater. Saying that, the outer seats in the rear have the same appearance as the front seats, duping you into thinking you're in a sporty seat of your own. But, for you trunk space fans out there (you know who you are), the backrests can be folded down in a 40/20/40 ratio, opening up a hefty 520L worth of luggage space.
Now, let's talk engines. The CLS has dipped into Merc's recently introduced new engine family. There are two flavors of diesel: a 286hp CLS350 d 4MATIC, and a 340hp unit in the CLS400 d 4MATIC. Only one gasoline is available, which happens to be the most powerful in the line-up—a six-cylinder in the CLS450 4MATIC, good for 367hp. It's got Merc's new 48V electrics plumbed in which allow for extended coasting and stop-start functionality. It's all bundled under the 'EQ Boost' moniker, EQ being Mercedes-Benz's future electric and hybrid brand. We're told it offers eight-cylinder performance for six-cylinder efficiency by giving sporadic overboost bumps in power and torque. Either way, it's good for a 0-100kph time of 4.8secs.
As standard, the CLS comes with a non-adjustable steel spring four-link front and a five-link rear suspension. But, if you want to add a sprinkle of S-Class refinement, you can spec air suspension. We're told buyers who have to deal with crappy roads should have the air suspension with the 19in wheel and its acoustic foam tires for the best balance of ride comfort and handling.
Given the CLS nameplate is nearly 15 years old, you lot seem to approve of its mish-mash brief, especially given up until June this year the CLS has accounted for 350,000 sales. What do you think of this one? Let us know below.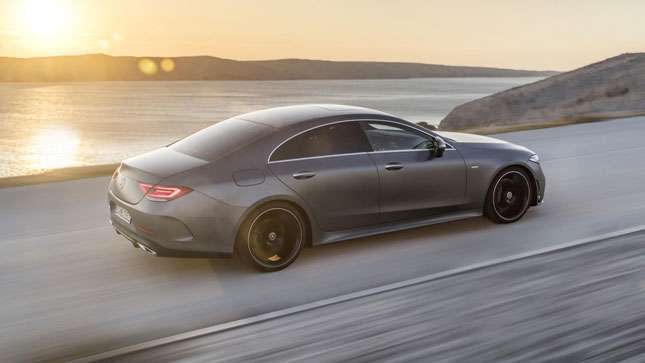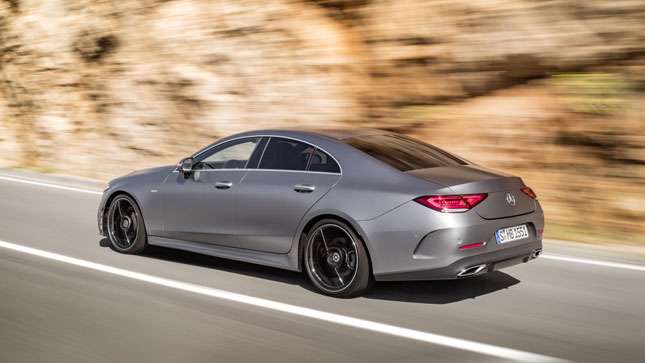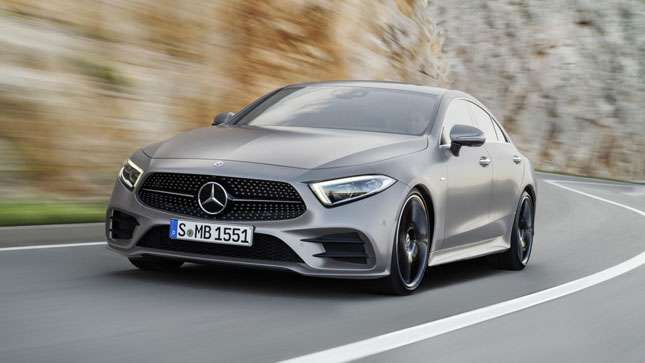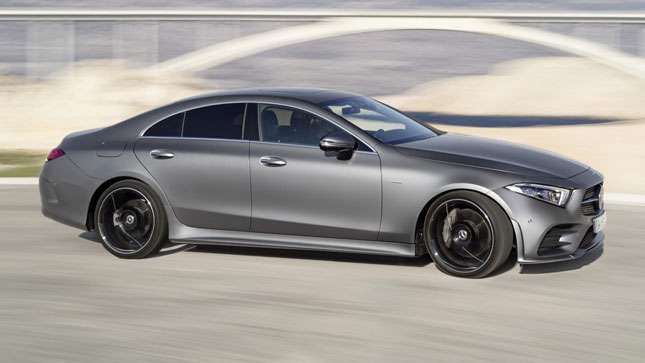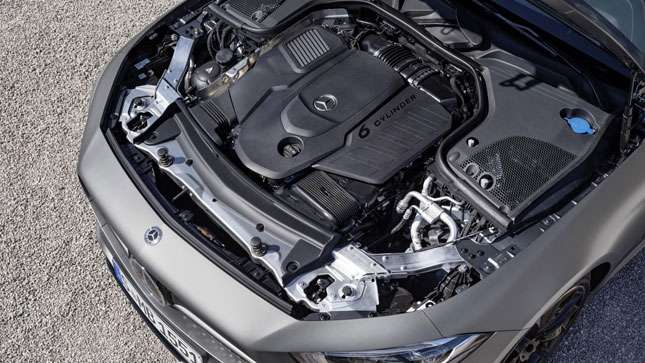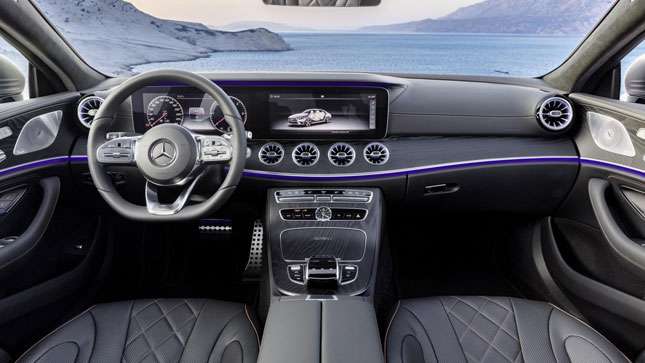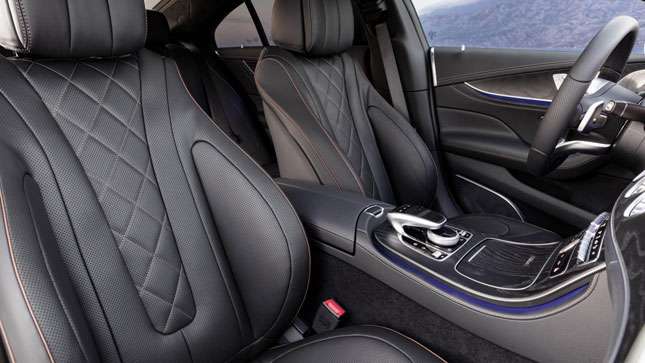 NOTE: This article first appeared on TopGear.com. Minor edits have been made.