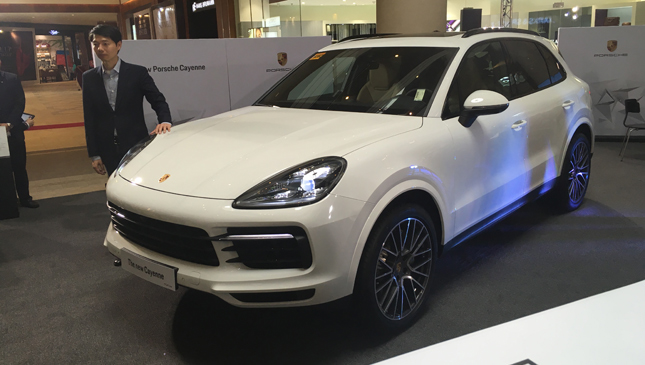 Think of the Porsche Cayenne as a vehicle that offers the performance of a sports car when on the road, but with the toughness and capability of an SUV when off-road as well. There are only a handful of these do-it-all models out there, and dare we say that the Porsche Cayenne is one of the most successful of its kind. Since its debut in 2002, 770,000 units have been sold. Now the latest Porsche Cayenne is available in the Philippines.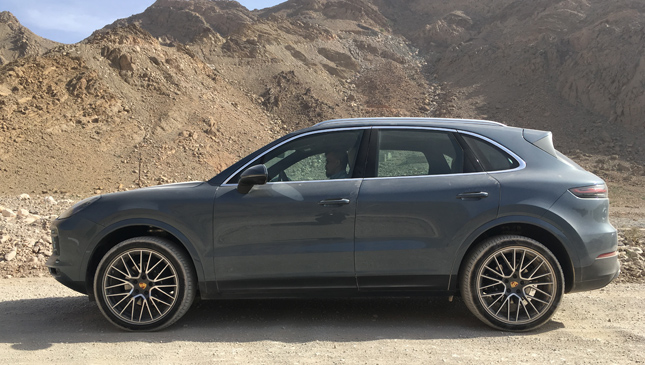 Continue reading below ↓
Recommended Videos
We got to drive it a few months ago in Fujairah, actually, and we were thoroughly impressed. The Cayenne has five pre-programmed drive and chassis modes: On-Road, Mud, Gravel, Sand, and Rocks. Depending on the mode, the sophisticated control unit optimizes the engine and chassis systems to work together in even greater harmony.
Depending on the variant, there's the Tiptronic S transmission, the Porsche Traction Management all-wheel drive and stabilization program, the air-suspension and damper system, and the Porsche Dynamic Chassis Control (PDCC) rolling-motion compensation system.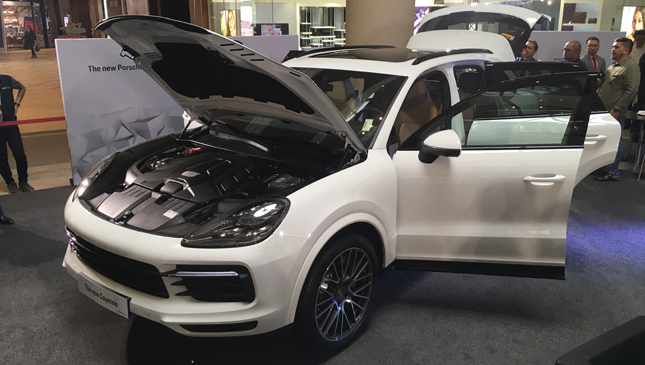 This model is available in three variants: The Cayenne V6 with 340hp and 450Nm; The Cayenne S with a twin-turbo V6 that generates 440hp and 550Nm; and the top dog Cayenne Turbo that has a 4.0-liter twin-turbo V8 under the hood that generates a whopping 550hp and 770Nm.
This new generation boasts of some very cool tech, like an eight-speed transmission, surface-coated brakes (that don't rust and only produce minimal brake dust), and active aerodynamics. Prices start at P8,500,000.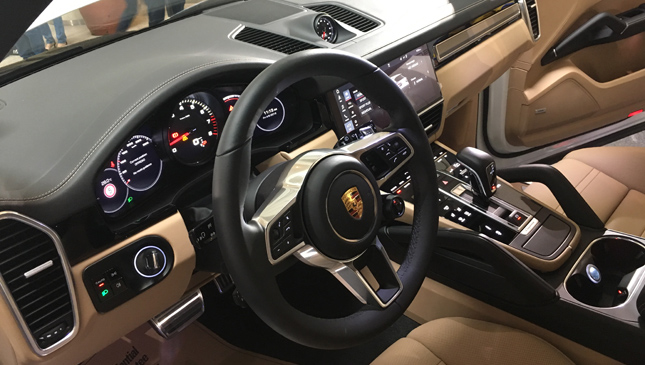 Expect to be seated in the lap of luxury, of course. All of the bells and whistles expected in this price range are there, and then some. There's a reason why this model is a favorite worldwide. Not only is it fantastic to drive, as a passenger it is so comfortable as well.
You can see the Porsche Cayenne, Panamera, and Cayman up close at the Rockwell Powerplant Mall this weekend. And if you do plan to buy one, please drive it off-road. Trust us, these Cayennes can handle a beating, and still ferry you in utmost luxury and comfort—even while traversing the roughest roads.