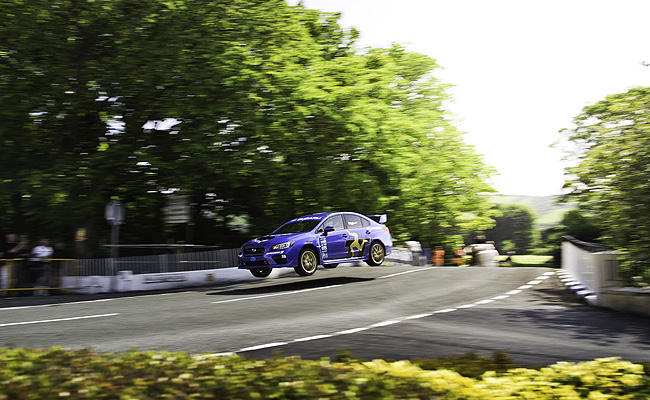 Three years after a previous-generation Subaru WRX STI cracked the 21-year-old lap record of the Isle of Man TT course for four-wheeled vehicles, the all-new fourth-generation model has just topped it by putting in a time of 19 minutes and 26 seconds--roughly 30 seconds faster than the previous record.
Behind the wheel for the record-setting run was the same driver who broke the 21-year-old lap record: former British rally champion Mark Higgins. Like his run in 2011, Higgins used a standard US-specification production car equipped with a 296hp 2.5-liter turbocharged flat-four engine. Putting the power down to the ground were Dunlop Derezza tires.
According to Subaru, the only modifications to the car involved the springs and dampers, which were adjusted to minimize any potential damage when the car encountered the course's many bumps and jumps at high speed. The WRX STI was also equipped with safety enhancements like a roll cage, race seat and harness, and a fire suppression system.
ADVERTISEMENT - CONTINUE READING BELOW ↓
Higgins's lap around the nearly 61km TT Mountain course was done with an average speed of 187kph and a top speed of over 257kph.
"It was quite a lap we did today and I am really happy to have another record in the bank," Higgins said after his run. "The chassis of the new car is so much better it really allowed me to pick up time in each sector in the more technical parts of the course."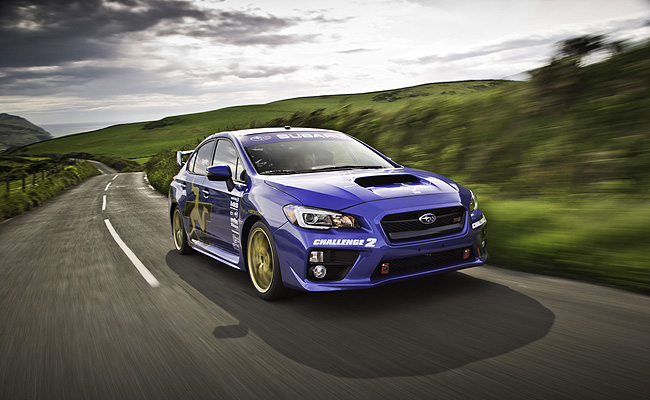 ADVERTISEMENT - CONTINUE READING BELOW ↓
Recommended Videos