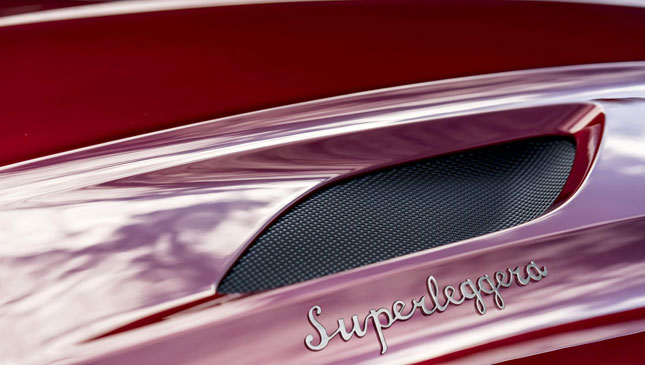 The replacement for the Aston Martin Vanquish, set to appear later this year, will be called the Aston Martin DBS Superleggera.
The DBS bit you know. That premiered on an Aston Martin as far back as 1967, and topped the Aston range in 2007. Superleggera? That's a nod to Aston's history with Touring Superleggera.
We're told the Superleggera name hints at what we can expect from the next Vanquish–sorry, DBS Superleggera–when it arrives. "Super lightweight construction," we're informed. 'Super powerful engine' too, we suspect.
"We've pushed the boundaries of performance and design to give this car a distinct character and ensure it's worthy of the heritage and weight that this name carries," explains Aston's chief creative officer Marek Reichman.
Continue reading below ↓
Recommended Videos
The Vanquish refresh is all part of Aston's seven-year plan for seven new cars. You've seen the new DB11, and of course, the new Vantage. Next up is the Vanquish. As we noted a couple of years back, expect it to be a DB11 turned up to, well, 11.
The specifics will be confirmed in due course, but bank on close to 650hp from that new 5.2-liter twin-turbo V12, and more aggressive styling than the DB11, and you're about there.
"Sitting at the pinnacle of the sports car lineup," says Aston, "DBS Superleggera will feature the highest levels of performance, craftsmanship and design."
Can't wait. Though we must admit a little sadness at the demise of one of the car world's coolest names. Adios, Vanquish.
NOTE: This article first appeared on TopGear.com. Minor edits have been made.