Surprise! Aston Martin has made an attractive car. Yeah, big shock, we know. Welcome to the shiny new DBS Superleggera Volante, a rather convoluted nomenclature that can be condensed to 'Pretty Car.'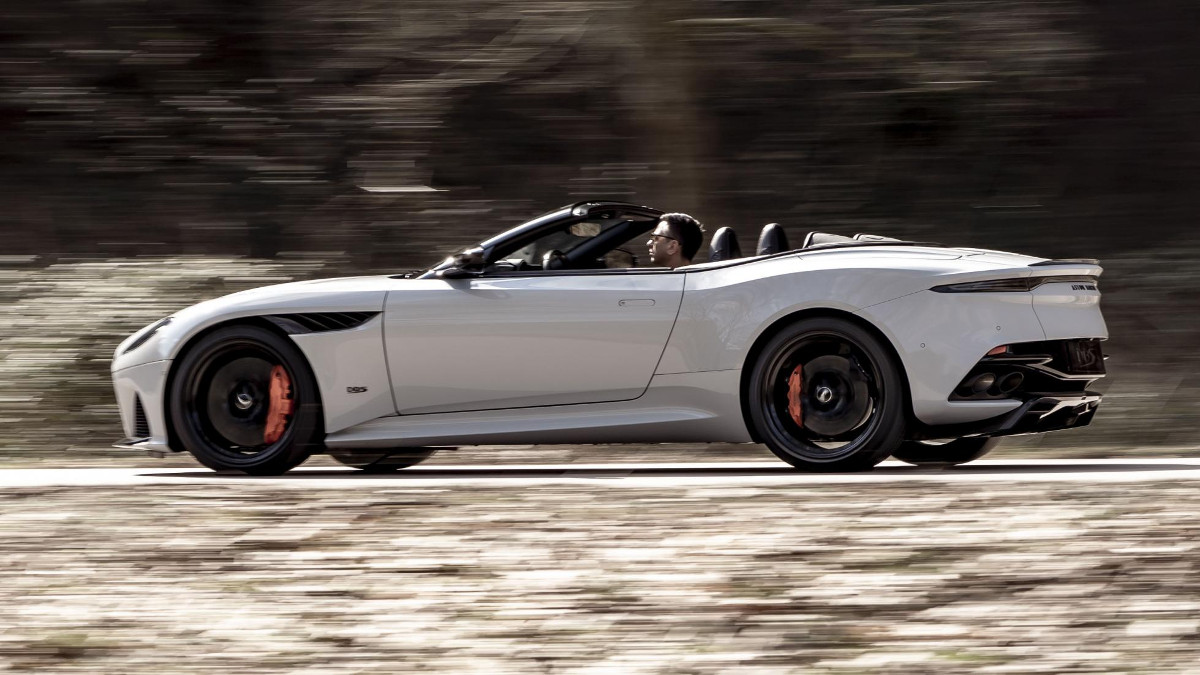 Yep, Aston's done it again. Sure, there are facts and milestones to accompany Pretty Car. Like the fact that it's the fastest convertible the brand has ever built, chiefly because Aston Martin claims it'll do 340kph, at least with the roof up. That's really fast, and exactly the same as the coupe version of the DBS Superleggera. No word on how fast it'll go with the roof down.
Continue reading below ↓
Recommended Videos
En route to that 340kph top speed, it'll go from 0-100kph in just 3.6sec, and 0-160kph in 6.7sec. Underneath sits the same 5.2-liter twin-turbo V12 (designed by Aston) delivering the same 715hp and 899Nm of torque.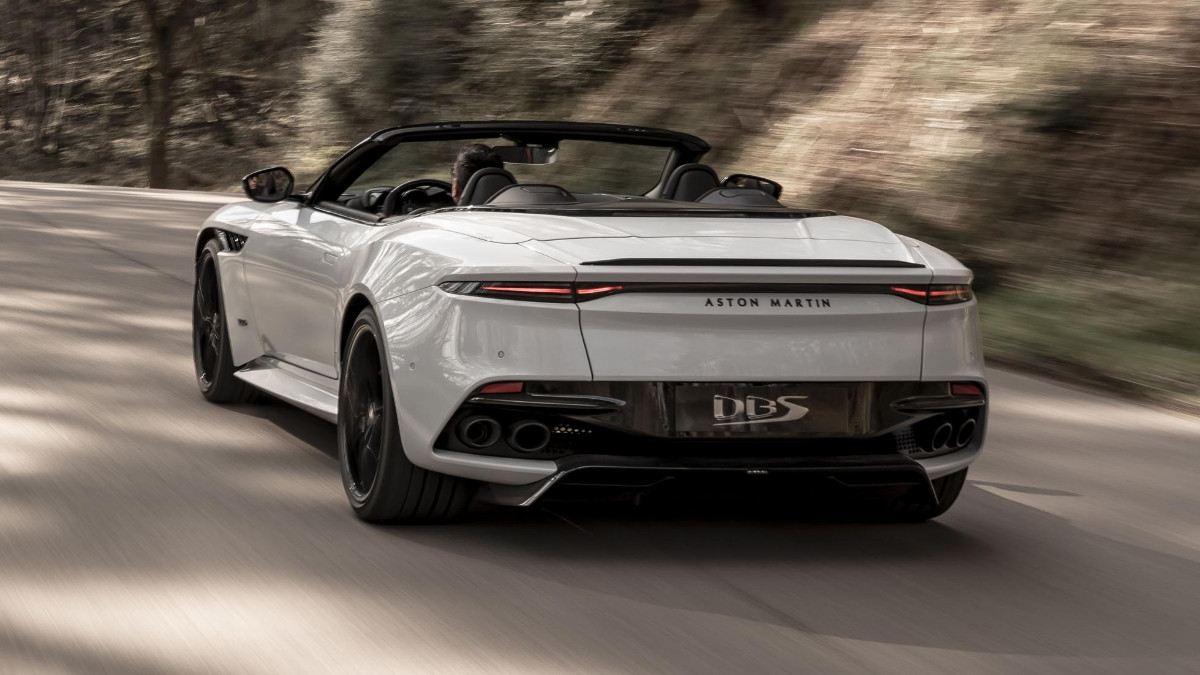 Aesthetic (and aerodynamically functional) changes includes a new deeper side strake, said to draw more air from the front wheel arch for better stability while pegging it, and to reduce lift. Aston has tweaked the rear spoiler, too—because the roof needs to be stored somewhere—and overall, the Volante makes 177kg of downforce at its Vmax, or just 3kg less than the coupe.
As ever, though, Volante Astons are always a different proposition to the coupes. Less, um, Alpha, more 'let's just wind it all in and cruise—and hey, look, a V12!' type of car. Something about having the roof down, one suspects.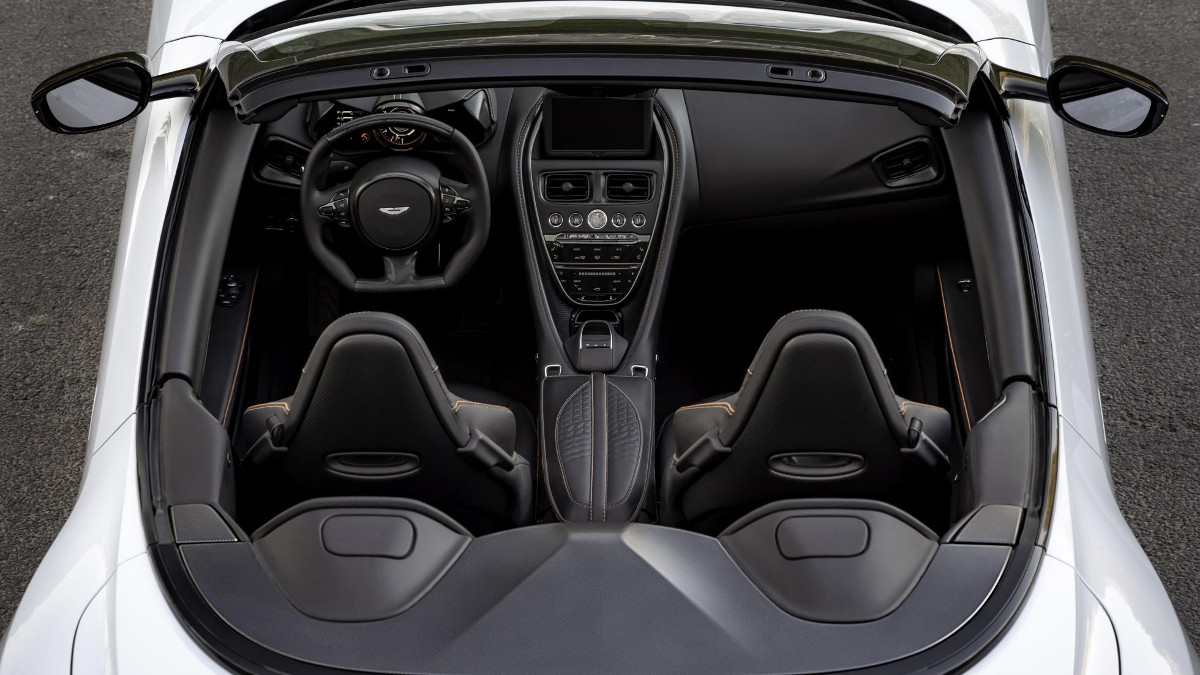 It's a fabric roof, with eight layers of insulation and "acoustically enhancing materials." Press a button, and the canopy will take 14sec to open and 16sec to close. Aston says when it's up, it improves interior comfort, but when it's down, there's something along the lines of "a true orchestra of sound." Indeed, Aston says it has tuned the DBS Volante's sound to better deafen—sorry, enliven—its occupants. Good.
You can have some fun with the roof, too—though not in that way. Eight exterior colors for the fabric complement a choice of six headliners, and you can option the window screen surround with a twill carbon-fiber finish. Just open your wallet and say 'aaaarrrgh.'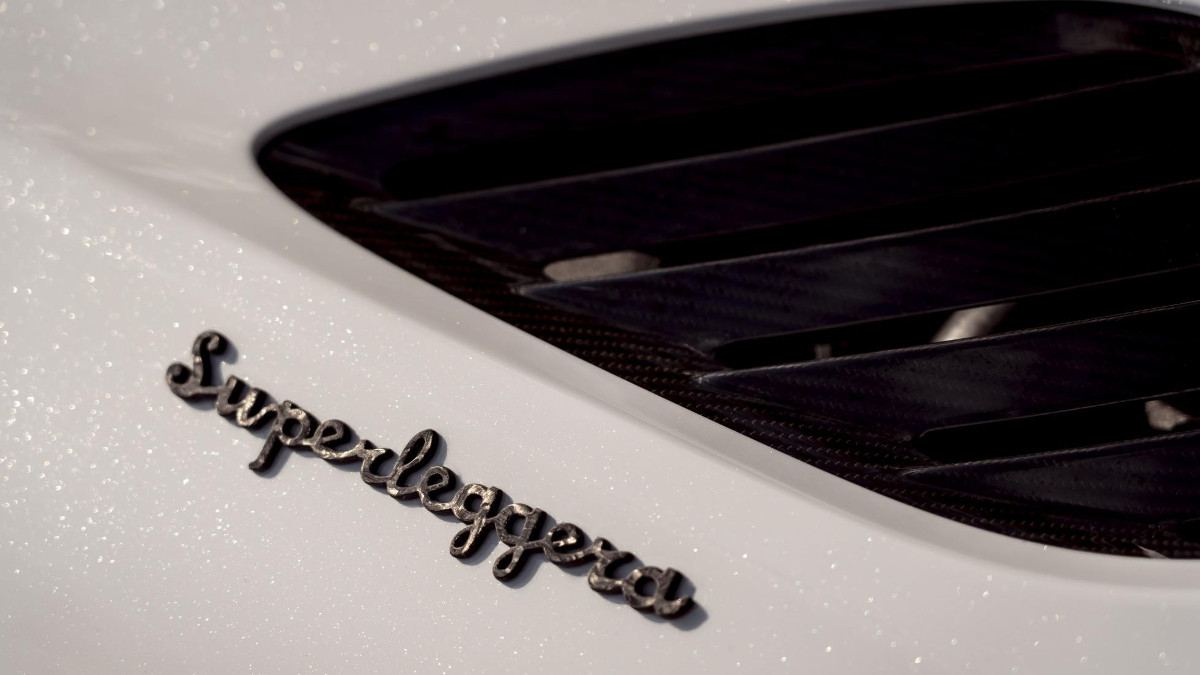 "There is nothing on earth that compares to the roar of an Aston Martin V12," explains company boss Andy Palmer. Ferrari might have something to say about that, but the principle holds. "I believe that the DBS Superleggera Volante provides one of the greatest sensory experiences in the automotive world."
You can join in this sensory experience for £247,500 (P16.75 million), with deliveries set to begin later this year.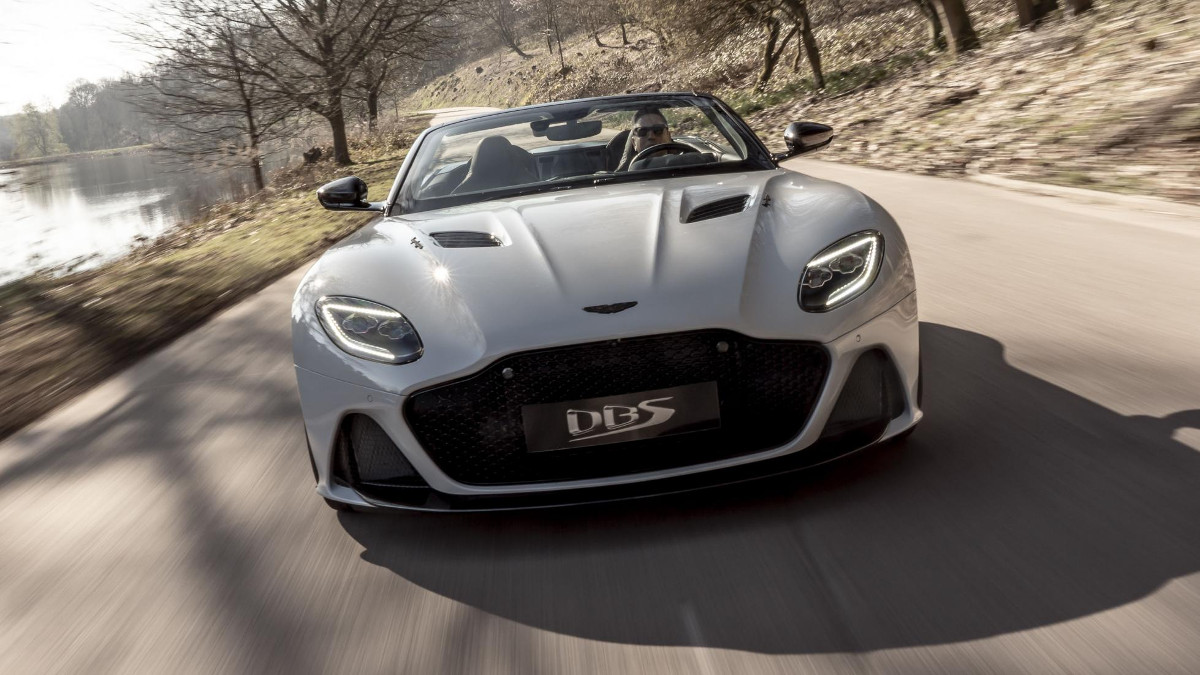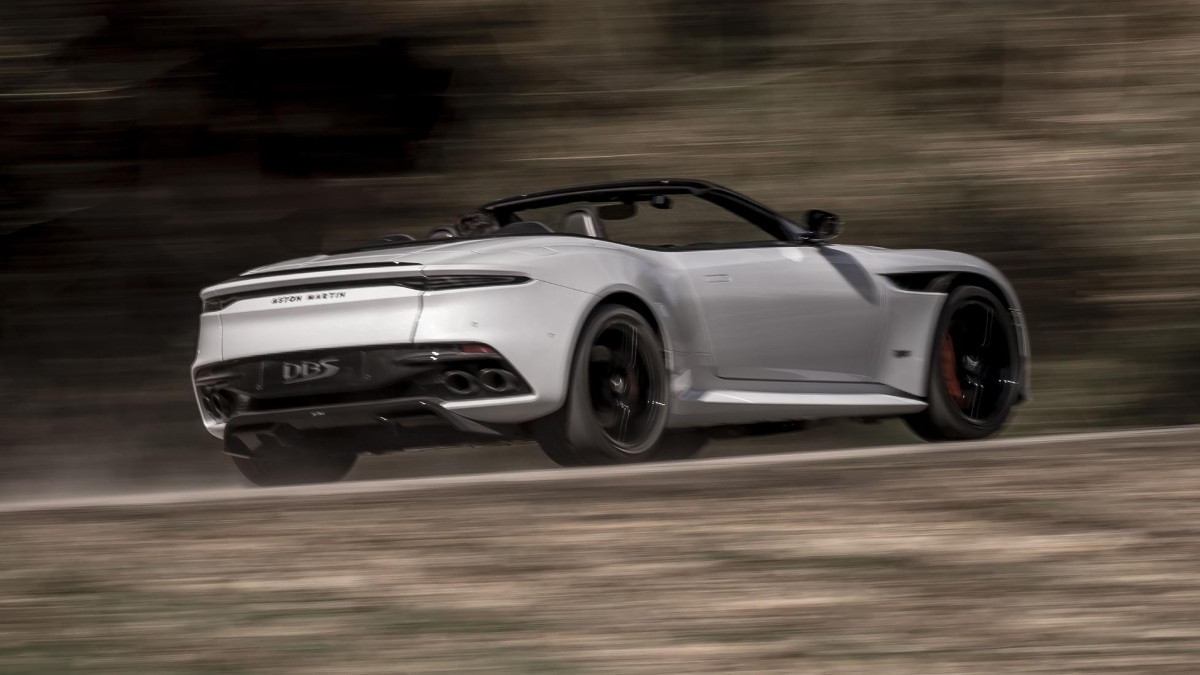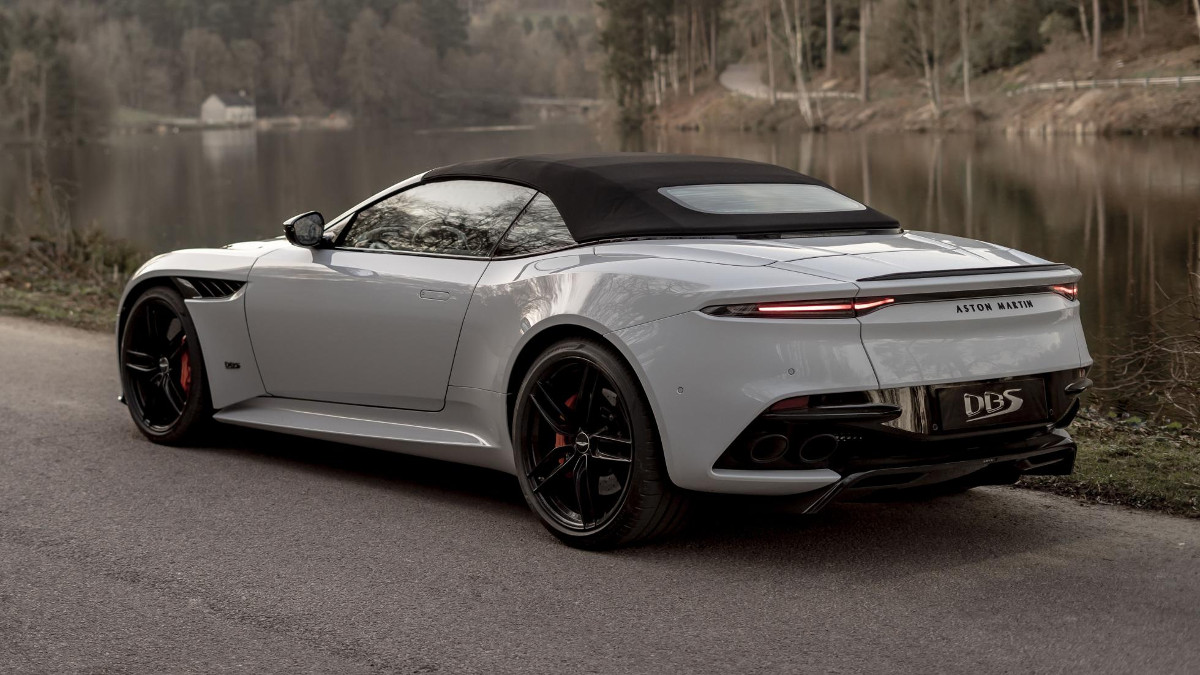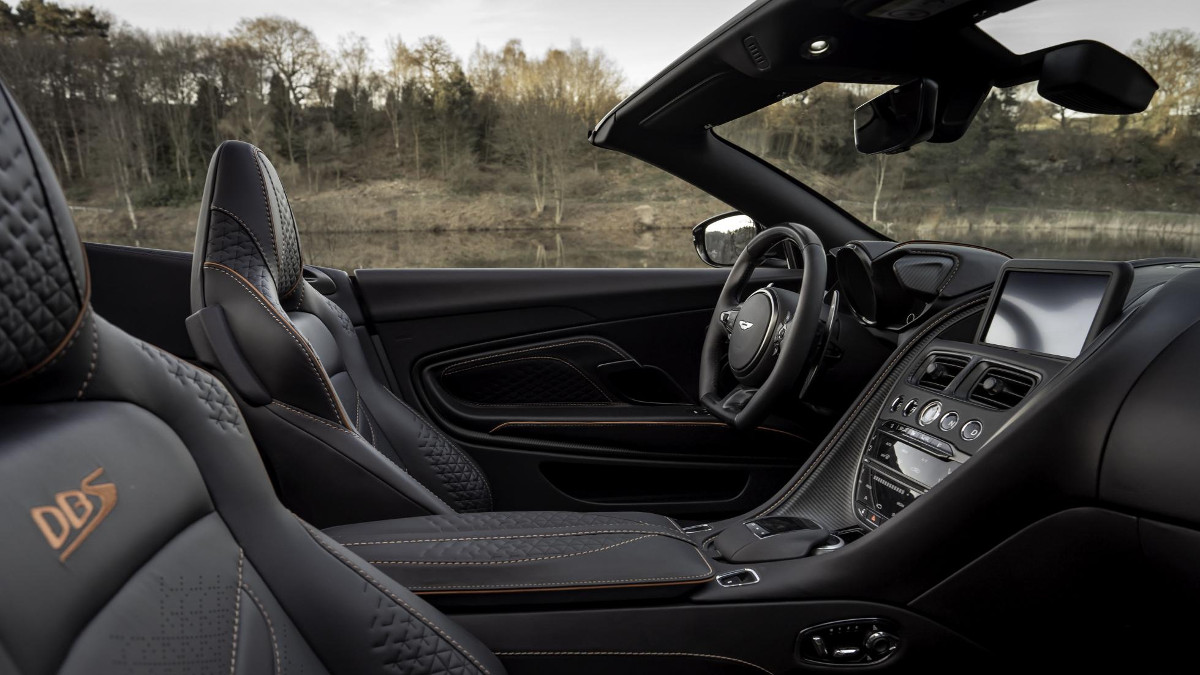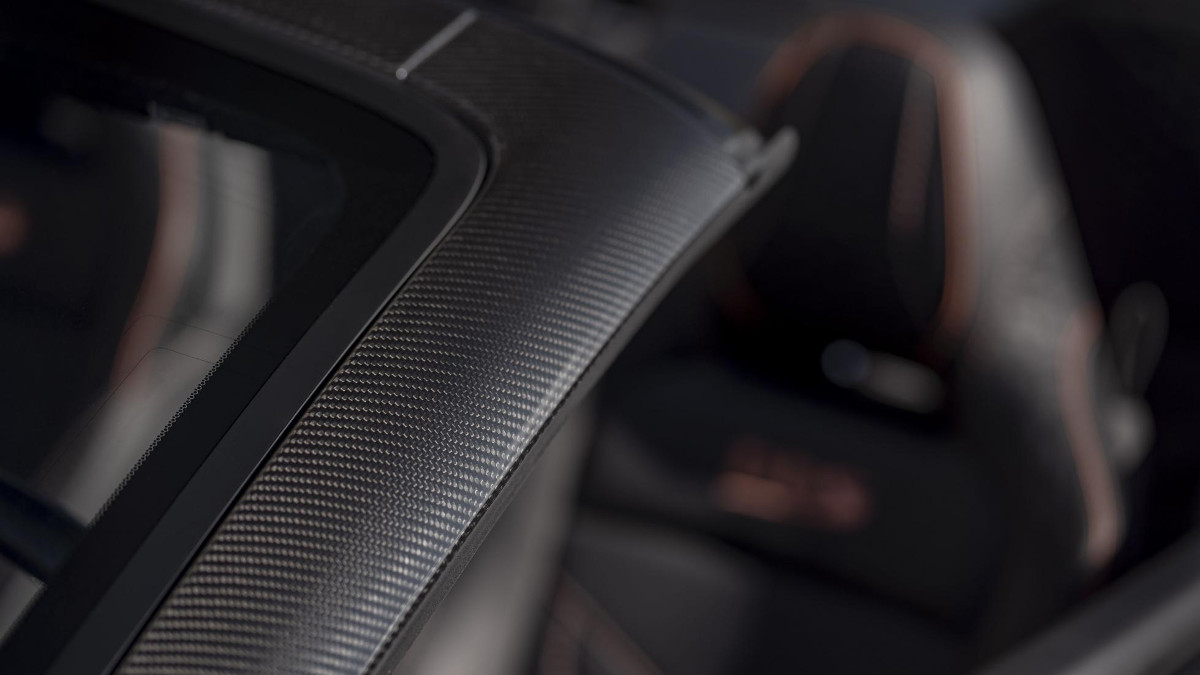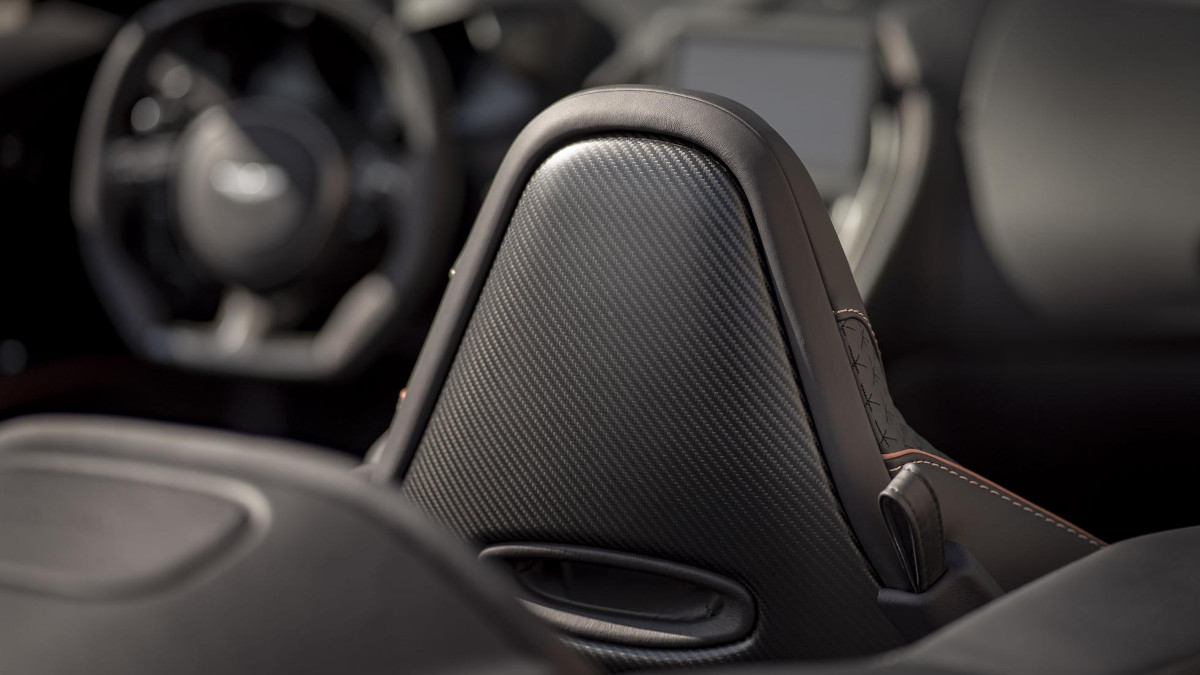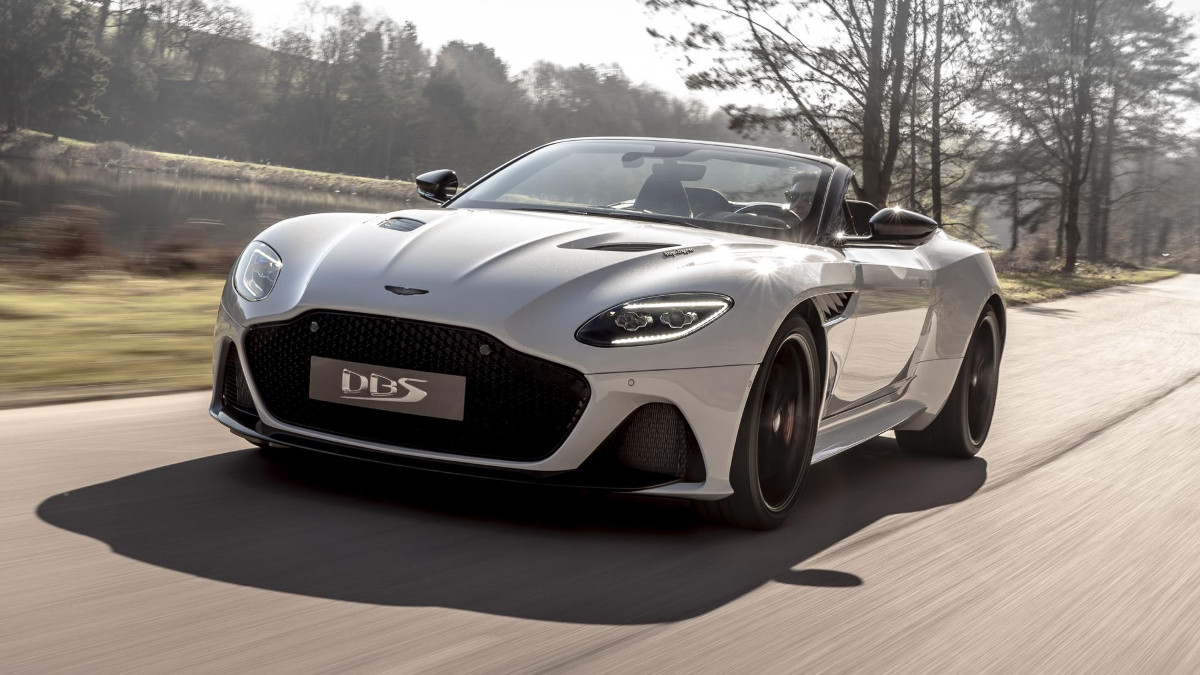 NOTE: This article first appeared on TopGear.com. Minor edits have been made.