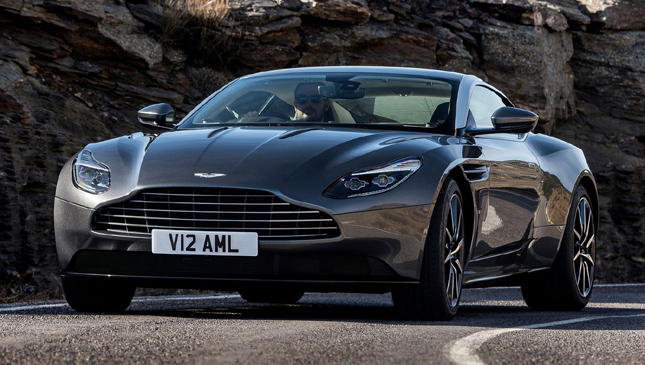 If we could use only one word to describe an Aston Martin, it would be "beautiful." Put simply, the British luxury carmaker produces some of the most gorgeous cars in the industry. The DB9 was a sight to behold, and the DB10 was sleek enough to be featured in Spectre. It's safe to say that the DB11 had pretty big shoes to fill in the months leading up to its launch.
Well, Aston Martin fans, you can rest easy. The latest DB model has just been launched at the Geneva International Motor Show, and it is everything anyone could have hoped for. It is stunning, fast and dynamic.
Outside, the DB11 conveys a seamless combination of form and function, thanks to clean lines, a low profile, a front-hinging clamshell hood, and subtle curves that mold effortlessly into the sculpted taillights. The car's sleek clutter-free design allows for unparalleled airflow management, further aided by concealed vents on the sides and the brand's signature AeroBlade spoiler. Of course, no Aston Martin would be complete without the marque's iconic front grille.
Speed freaks will be glad to know that engineers have endowed the DB11 with the power to match the style. Underneath the hood is an in-house-designed 5.2-liter twin-turbocharged V12 engine rated at 600hp and 700Nm. That powerplant is capable of propelling the DB11 from rest to 100kph in just 3.9 seconds, all the way to a top speed of 321kph.
Tech-wise, multiple driver-selectable dynamic modes allow anyone behind the wheel to adjust the DB11's engine response to his liking. The modes (GT, Sport and Sport Plus)--combined with the car's eight-speed automatic ZF transmission and adaptive damping--make this the most agile and capable DB model to date. Other tech features include a 12-inch LCD display, multitouch and gesture support, satellite navigation, a 360-degree bird's-eye camera, and an auto-park assist feature.
ADVERTISEMENT - CONTINUE READING BELOW ↓
Aston Martin CEO Andy Palmer calls the DB11 the absolute embodiment of everything the brand strives to accomplish, even going so far as to call it the most important model in the carmaker's history. "This is not only the most important car that Aston Martin has launched in recent history, but also in its 103-year existence," he said. "The DB11 rightfully places Aston Martin once again as a leading brand in the luxury automotive market."
The DB11 is certainly stunning. In fact, with a little bullet-proofing, we can already imagine Agent 007 dodging bullets with it. The DB11 carries a $211,995 (P10,023,229) price tag. Double that figure if you want to know how much it might sell for in our market.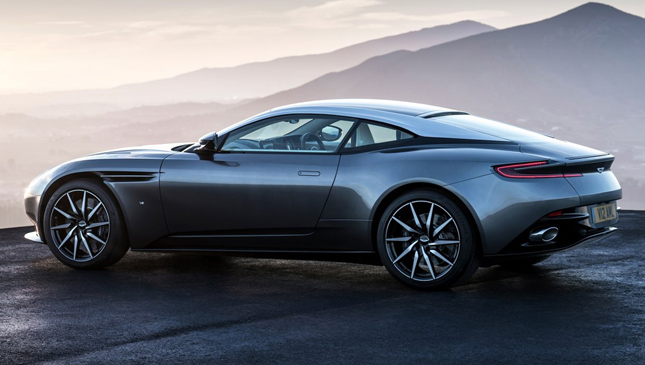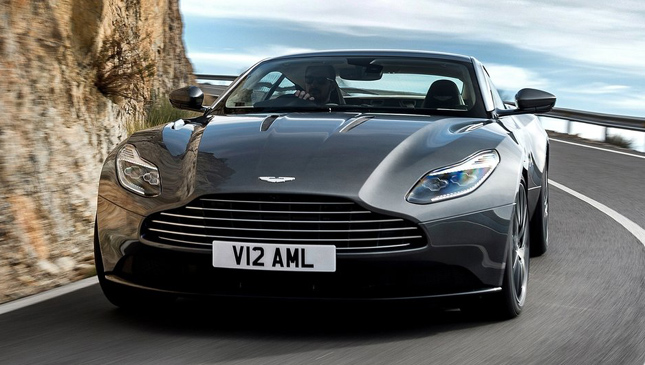 ADVERTISEMENT - CONTINUE READING BELOW ↓
Recommended Videos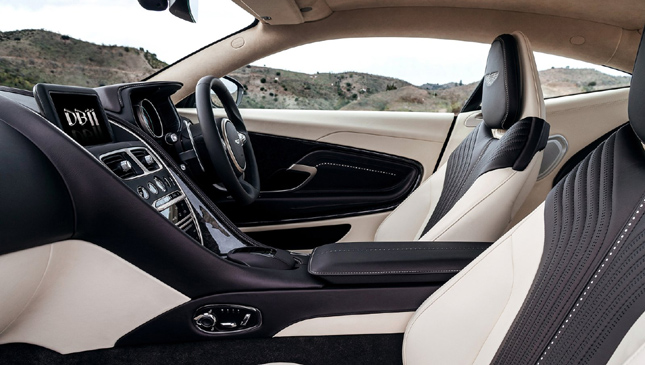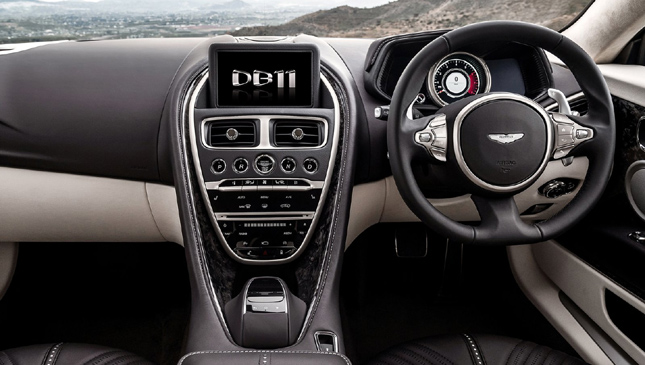 ADVERTISEMENT - CONTINUE READING BELOW ↓