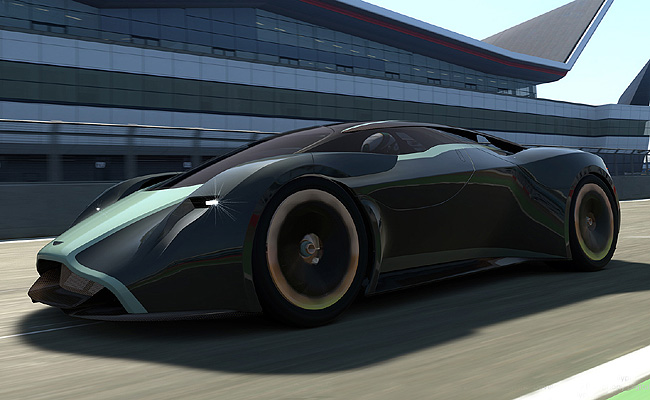 More and more carmakers are revealing their concept cars for Gran Turismo 6, the latest of which is Aston Martin and its Design Prototype 100 Vision Gran Turismo.
Developed in-house by Aston Martin's design team led by Marek Reichman, the DP-100 Vision Gran Turismo is a new, virtual-only GT racer that will be available to Gran Turismo players for download in July, following its global launch at Goodwood Festival of Speed.
Powered by a twin-turbo mid-engine V12 that produces up to 800hp, the car boasts a blistering performance that keeps up with "the high octane nature of the game."
"When I first came face to face with this car at the Aston Martin headquarters in Gaydon, UK, I was at a loss for words seeing the level of perfection in its design," said Gran Turismo creator Kazunori Yamauchi. "I was surprised by the bold proposal of the car being the first midship layout model in Aston Martin history. And while it is clean and classy in design, it is also very emotional. Not only that: There was this future Aston Martin in front of me that was so detailed it could be released on the market pretty much as is."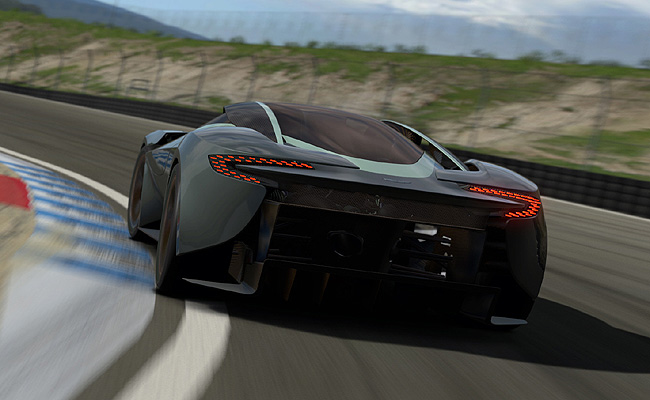 Continue reading below ↓
Recommended Videos
If you're viewing this on a mobile device and can't see the video, please click here.