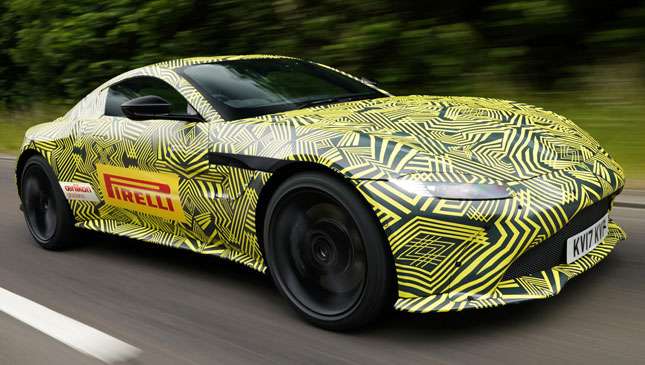 "The new DB11 and new Vantage both look like Astons," Aston boss Andy Palmer told TopGear.com last year, "but side by side they don't look anything like each other." We'll leave that up to you.
For today, we bring you images of a prototype the new Vantage, snapped on the roads in the UK. And yes, though it's covered in camouflage, it certainly looks handsome.
ADVERTISEMENT - CONTINUE READING BELOW ↓
As per Palmer's comments, it looks recognizably Aston, but there's more than a fair dose of DB10 in those flanks (that's the DB10 from James Bond flick Spectre), which is no bad thing at all.
Squint, and you'll even spot a wee sprinkle of Vulcan in there too. Vulcan sprinkles are officially Top Gear's favorite kind of sprinkles.
ADVERTISEMENT - CONTINUE READING BELOW ↓
Recommended Videos
Outside of that, information is sparse. We know that the new Vantage will use a shortened version of the DB11's new bonded aluminum chassis, but will have been tuned for a rather different effect than in the GT-orientated DB.
"Matt Becker has tuned the DB11 so you can drive 500 miles and still be fresh," Palmer told TG UK last year. "Whereas the Vantage should knock your fillings out." Yikes.
It should certainly have enough grunt to do so. The new Aston Martin Vantage will likely come correct with AMG's biturbo, 4.0-liter V8—a biturbo V8 you can also option on the new DB11. In that car, it produces 503hp, 675Nm of torque and will record a 0-100kph time of four seconds flat. In the new Vantage? Who knows, but expect quickness and noise. Good noise. No doubt Aston will treat this AMG engine to bespoke air and exhaust systems, a new ECU, and the like.
ADVERTISEMENT - CONTINUE READING BELOW ↓
We'll see the full, un-camouflaged Aston Martin Vantage before the year is out. And it'll have a very tough series of bouts—the supercar division is brimming with many, many talented things. Reckon the new Aston Vantage stands a chance of knocking out some of those fillings?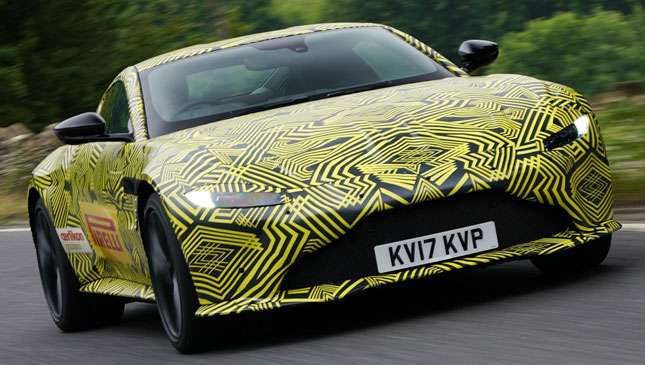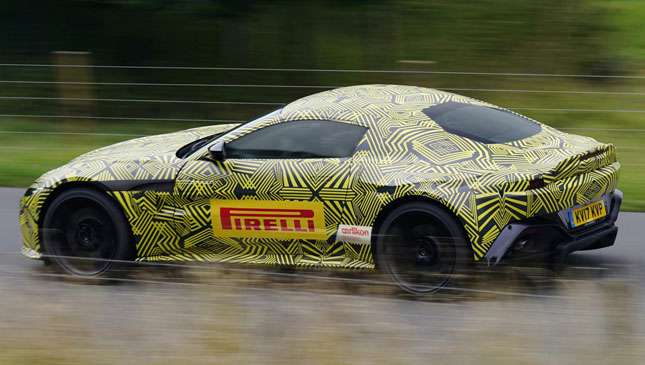 ADVERTISEMENT - CONTINUE READING BELOW ↓
NOTE: This article first appeared on TopGear.com. Minor edits have been made.