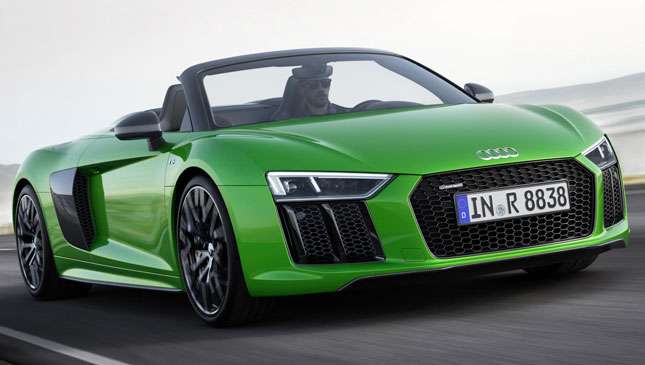 The Audi R8 Spyder now comes in V10 Plus form. In short, you can now have the 602hp V10 from the fastest R8 coupe in the soft top. Prepare your forehead for a tan, and your ears for the blast of an 8,700rpm gear change. We're not sure either will be ready.
The most potent version of Audi's 5.2-liter V10—naturally aspirated and joyously free of turbos—has peak outputs of 602hp and 600Nm. That's enough to blast the R8 Spyder to 100kph in 3.3secs—down nearly half a second on the standard, 533hp Spyder—and toward a 327kph top speed, up nearly 10kph.
Power is all sent through a seven-speed paddle-shift gearbox to a Quattro all-wheel-drive system. No manual gearbox or rear-drive option here, but the gearbox is a belter and with the right amount of aggression you can still send most of the V10's output to the back axle. Praise be.
The V10 Plus is more visually aggressive than the base V10, the biggest clue to the extra output being a fixed rear wing. The Spyder gets a much subtler (and, we'd argue, better looking) spoiler than the coupe, and it's crafted from lightweight carbon fiber-reinforced plastic. Carbon ceramic brakes are also standard, though you probably won't need them for cruising along in the sun.
Pictured here is the optional 'micrommata green design package.' It combines green paint (as you might have spotted) with contrasting black detailing, while the interior is all black save for some contrasting green stitching. We think it looks fantastic.
At 1,770kg, the Spyder weighs 115kg more than a V10 Plus coupe. Now, Audi Sport boss Stephan Winkelmann is quoted as saying "the Audi R8 Spyder V10 plus completes the R8 model line." But when TG asked him about the future of the R8 line-up a couple of months ago, he said Audi "will do more in the years to come, but I can't tell you more than this now."
Which does nothing to dispel rumors—or our desires—that a harder cored R8 will come to properly take on the Mercedes-AMG GT R and Porsche 911 GT3 RS. Fancy it?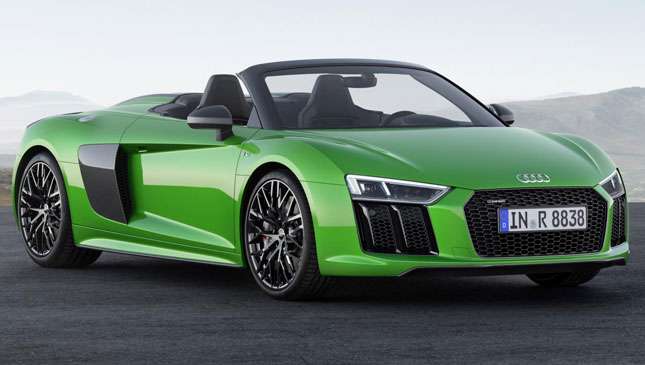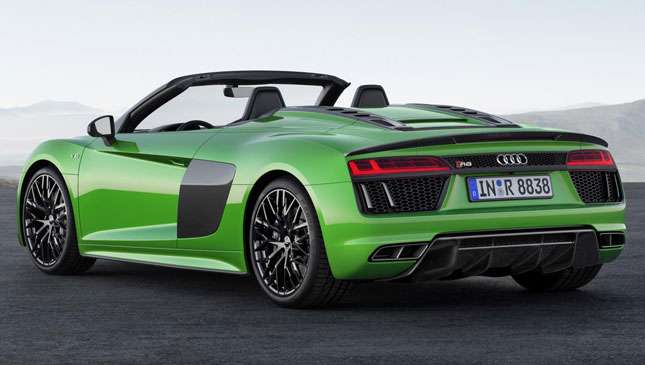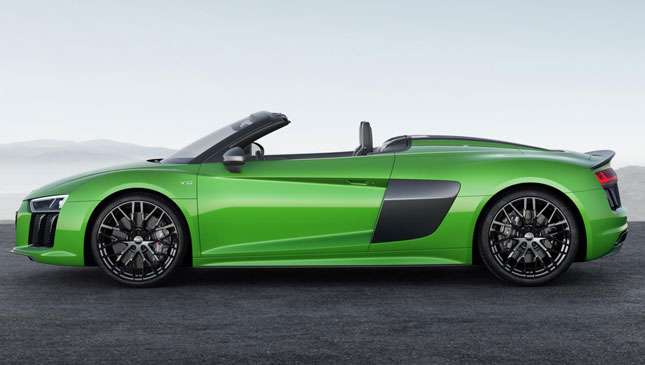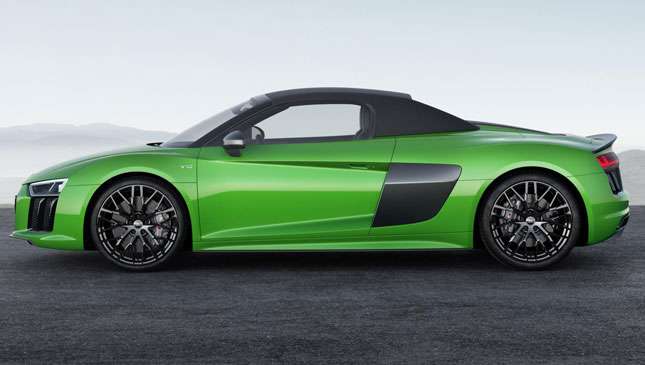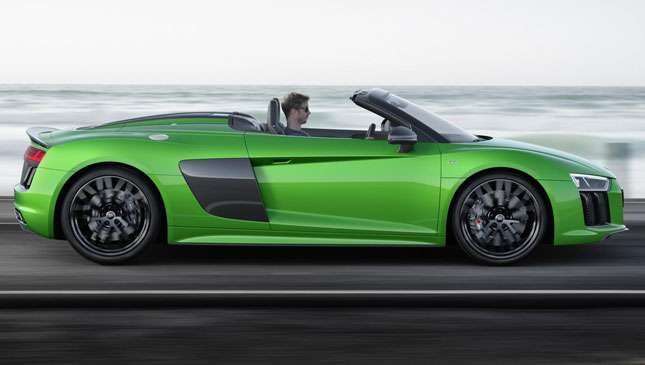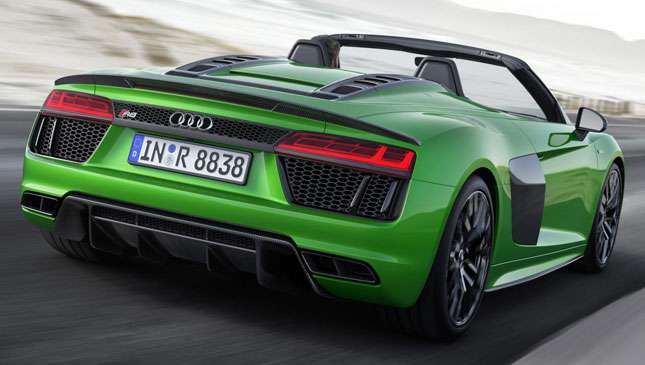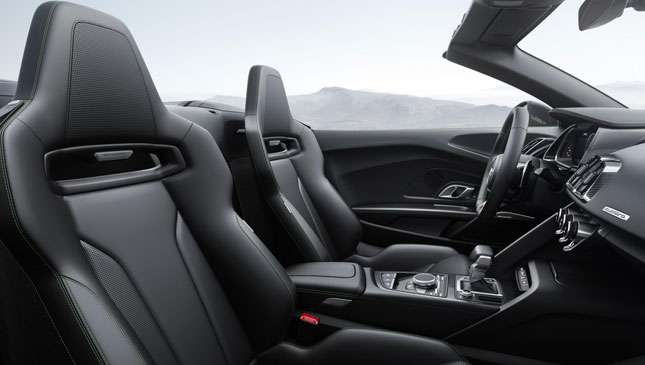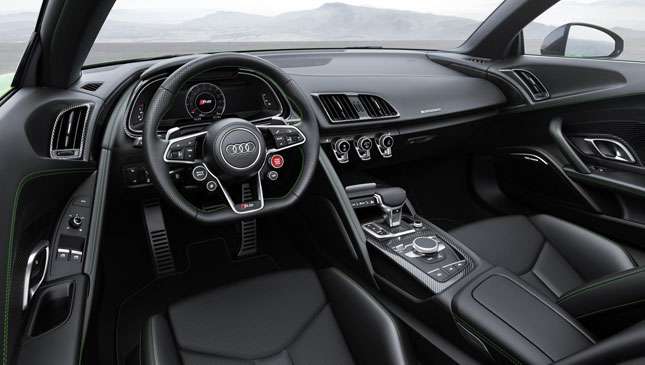 NOTE: This article first appeared on TopGear.com. Minor edits have been made.
Recommended Videos