As you'll well know, Italy has been home to many of the world's greatest artists over the years. Whether they're painting on canvas, carving from stone or creating ridiculous automotive shapes from aluminum, Italians can do no wrong when it comes to style, it seems.
Or so we thought. Yep, the...uh, thing that you see above hails from Monza. It's called the Aznom Palladium, and the story unfolds further when you realize that it's based on a Ram 1500 pickup truck. We promise we're not making any of this up.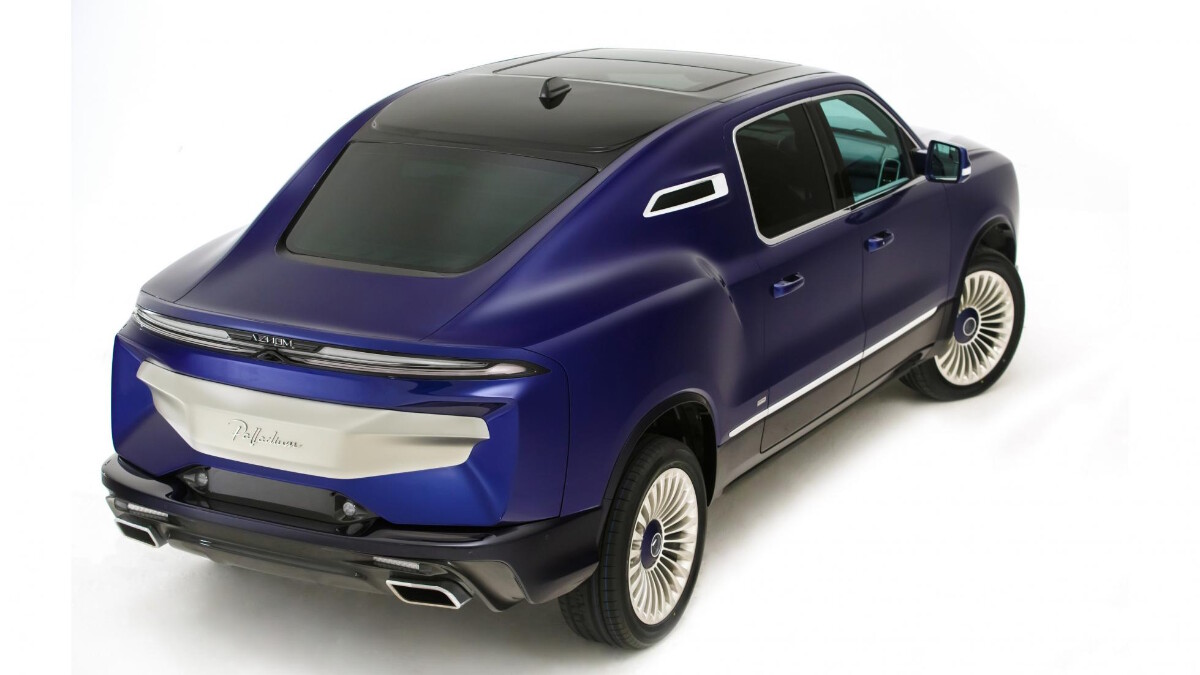 ADVERTISEMENT - CONTINUE READING BELOW ↓
Aznom says that the Palladium is designed to be a "hyper-limousine," and that it'll fill an "interesting and exclusive niche." You don't say. The company says that the body was designed by a man named Alessandro Camorali from Studio CAMAL in Torino, and it's hand-made using "artisanal manufacturing techniques that are almost lost today," despite featuring a carbon-fiber hood and roof as well as composite bumpers at both ends. Hmmm.
There's plenty of aluminum in there, too, apparently, as well as an added steel frame to improve stiffness at the rear of the Ram.
Speaking of Ram, the Palladium's engine is a tuned and twin-turbocharged version of RAM's 5.7-liter Hemi V8, which now puts out around 700hp and 948Nm of torque. That'll get the 2.6-ton Aznom from 0-100kph in a claimed 4.5sec and on to a top speed of 209kph.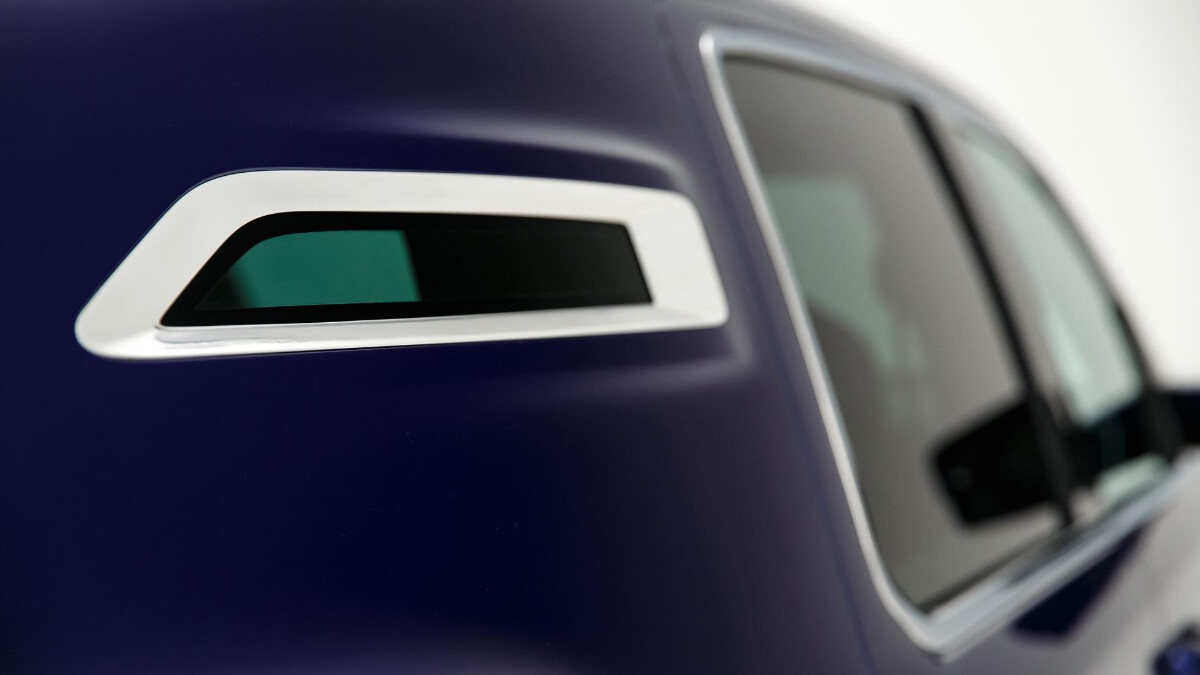 ADVERTISEMENT - CONTINUE READING BELOW ↓
Recommended Videos
That's combined with an eight-speed automatic gearbox and switchable rear/four-wheel drive with an electronic locking differential. Aznom also says it'll do customers a Palladium with the mild-hybrid Hemi that Ram Trucks sells in the 1500.
There'll only be 10 of those customers, though, and each one will be able to completely customize their unit's interior. Aznom started out in 2007 predominantly doing interior upgrades to cars like the Land Rover Defender and the Fiat 500, so it really has gone to town in there.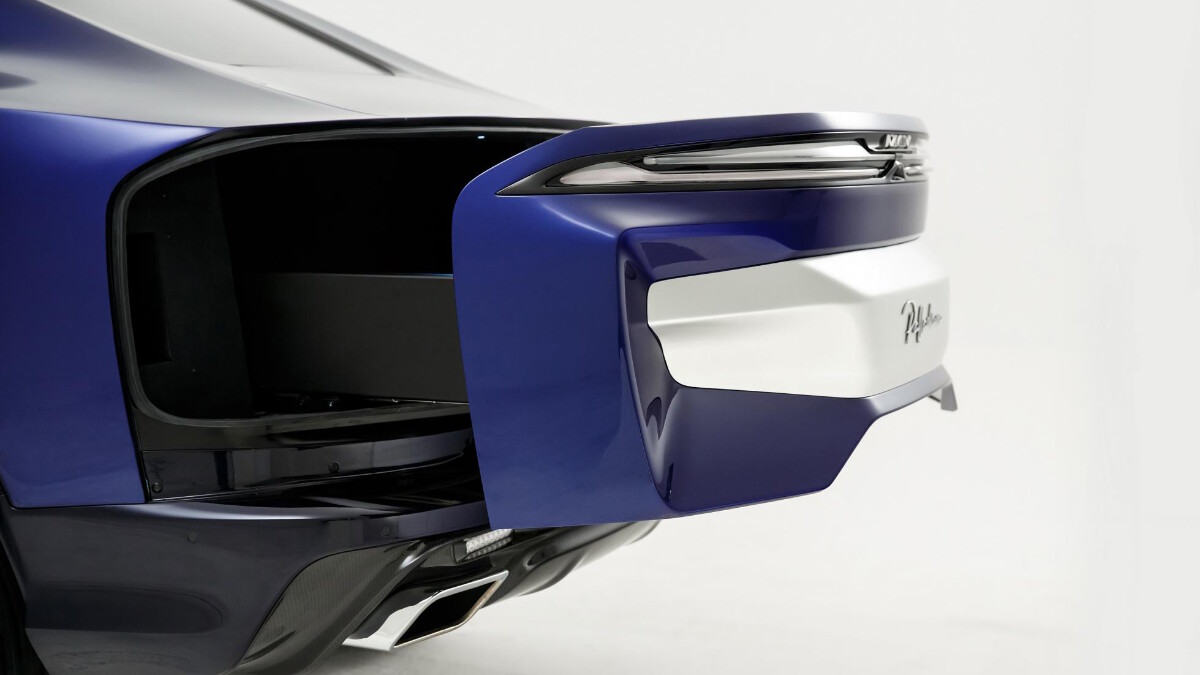 ADVERTISEMENT - CONTINUE READING BELOW ↓
The large rear seats are reportedly "not unlike a throne," and as standard, the Palladium is covered in Foglizzo leather. So much so that it's even on the ceiling. There's also posh glass holders, massive screens, and some very interesting color combinations.
Also, what on earth is that trunk opening? We've never seen anything like it. But then, we've never seen anything like the Palladium at all. There's no word on price just yet, but it's probably best not to ask.
Do your worst, Internet...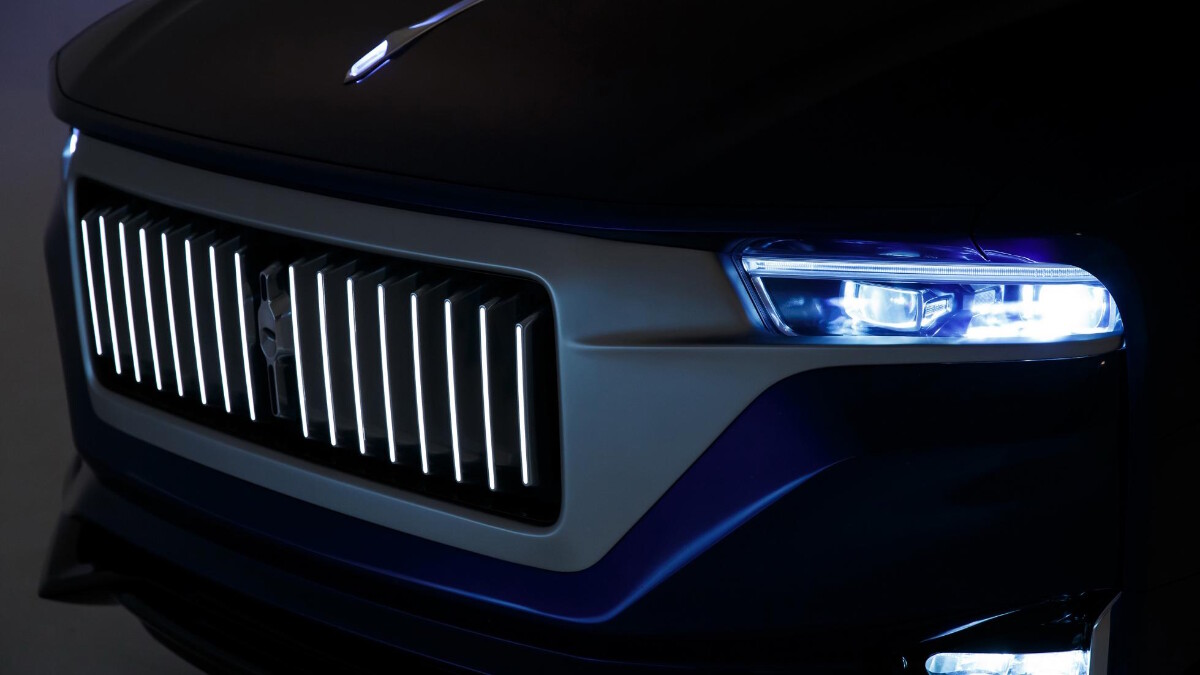 ADVERTISEMENT - CONTINUE READING BELOW ↓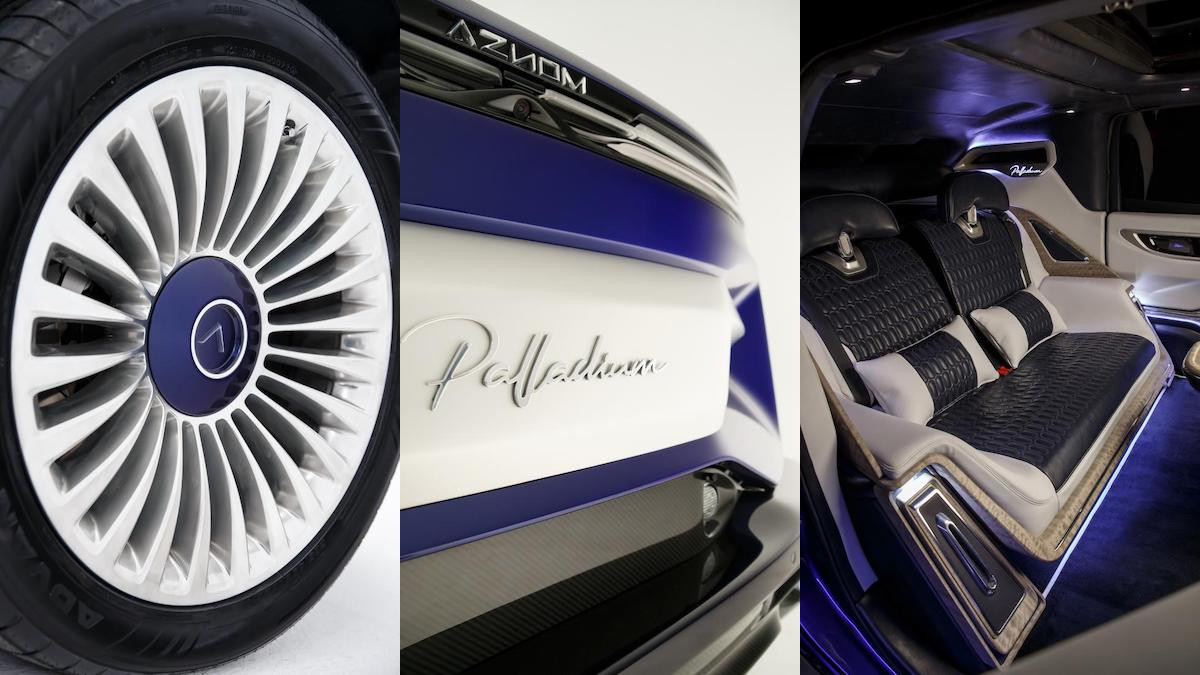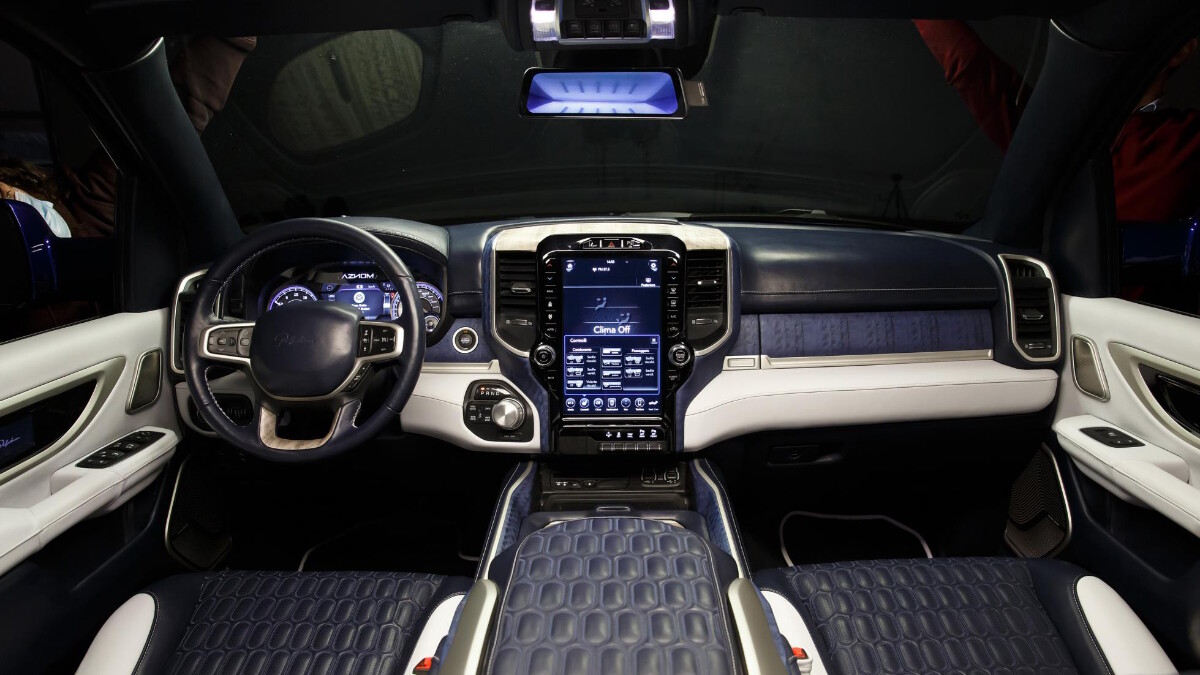 ADVERTISEMENT - CONTINUE READING BELOW ↓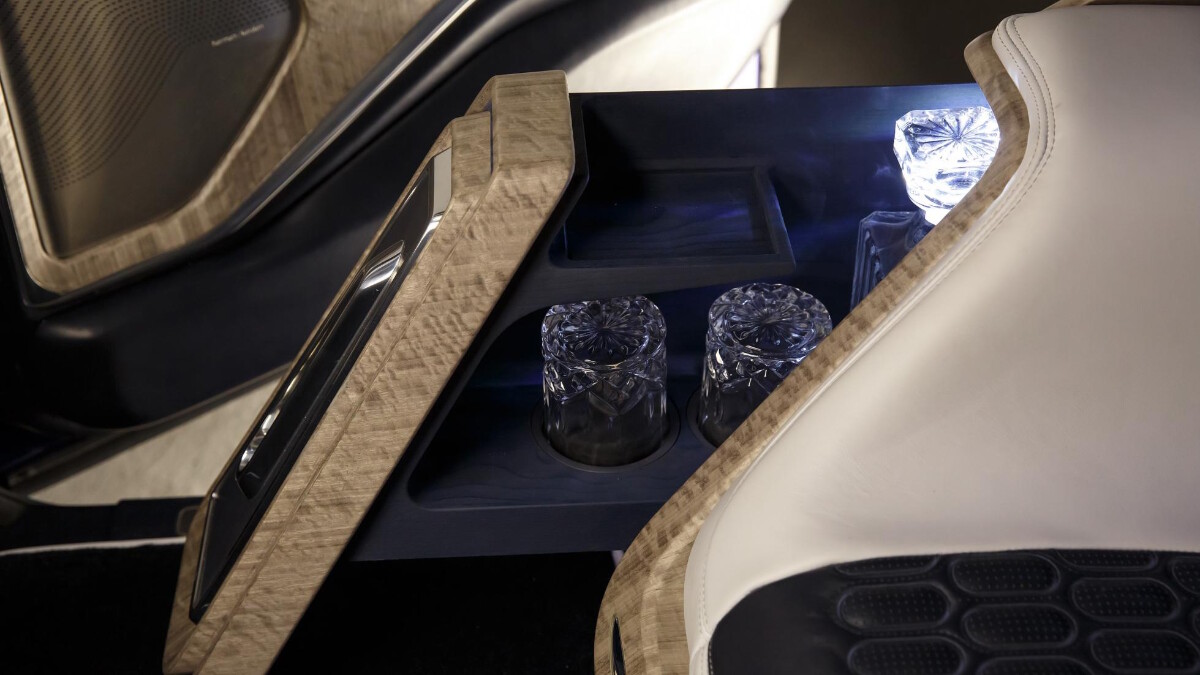 ADVERTISEMENT - CONTINUE READING BELOW ↓
NOTE: This article first appeared on TopGear.com. Minor edits have been made.