Is it even worth winning a motorsport event or breaking a record if you can't get a special-edition road car out of it? Pah! Of course it isn't, and luckily, Bentley set a new production car record at the Pikes Peak hill climb in Colorado earlier this year.
Welcome, then, to the Bentley Limited-Edition Pikes Peak Continental GT. Catchy. There's no missing it, though, is there? As you can see in the pictures here, Bentley's record car was painted in a lurid green color scheme, although it seems as though you can have the subsequent special in green or a rather menacing black.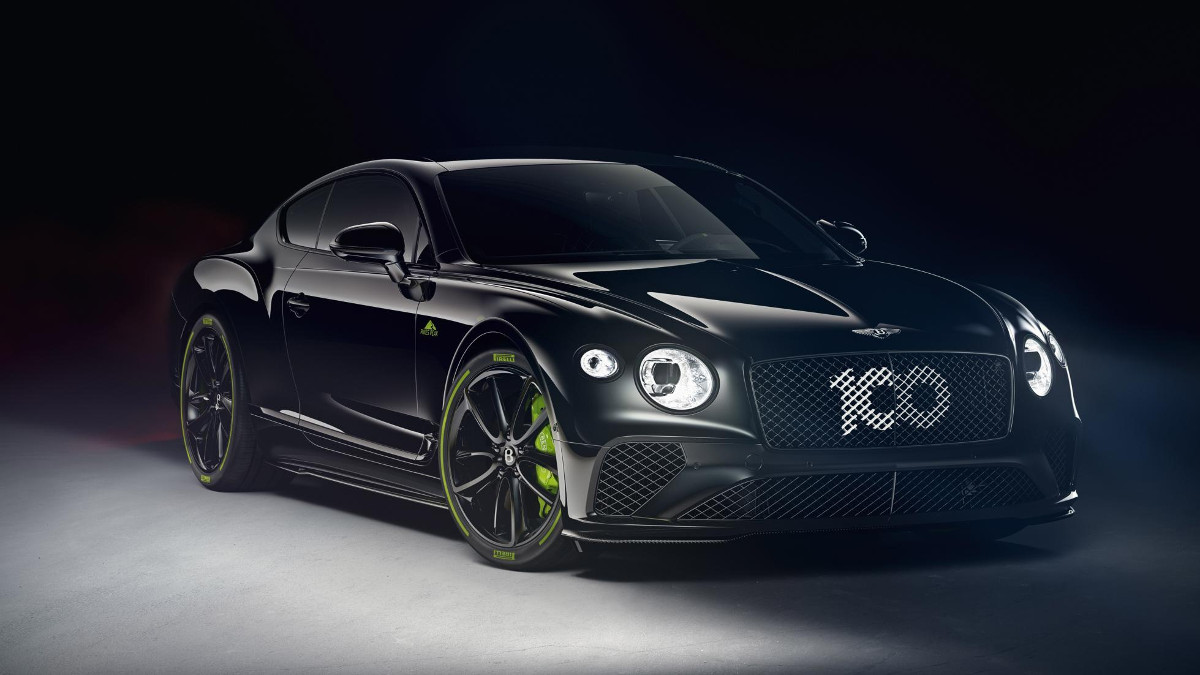 Continue reading below ↓
Recommended Videos
Whichever color you go for, you'll also get a carbon-fiber bodykit, some gloss-black exterior detailing, lime-green brake calipers, and those colorful Pirelli tires. The '100' on the grille celebrates Bentley's centenary year and can be removed if you so wish.
What can't be removed are the obligatory Pikes Peak stickers, while the alcantara-heavy interior features some green accents and even more stickers—including one on the dash of the 20km course. There's also a reminder of Rhys Millen's record-breaking 10min 18.4sec time to interest your passengers.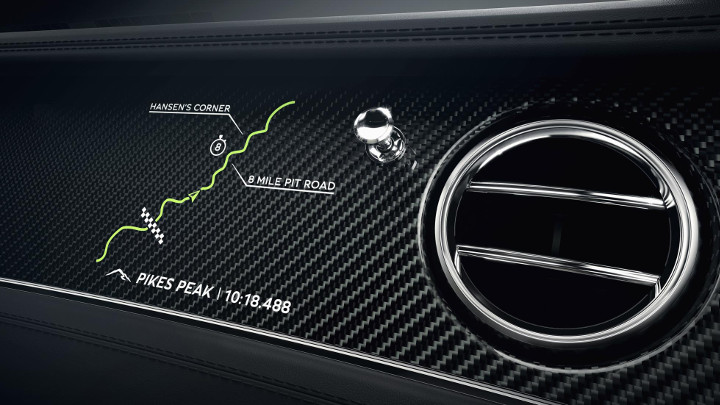 That run was of course done in the W12-engined Conti, so that's what's on offer here, too. With the car capable of a massive 626hp and 899Nm of torque, as well as 0-100kph in 3.7sec, those stickers shouldn't slow things down too much.
The Pikes Peak edition will be limited to just 15 examples, and that's about all we know for now. What do you think?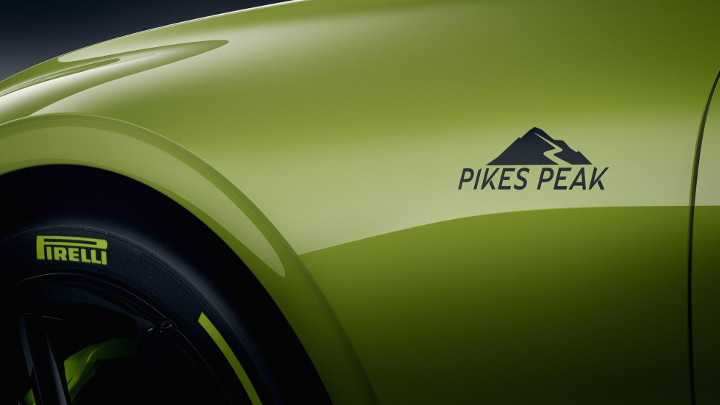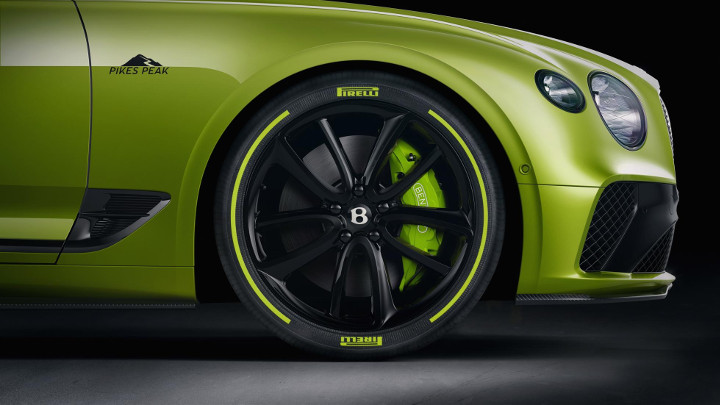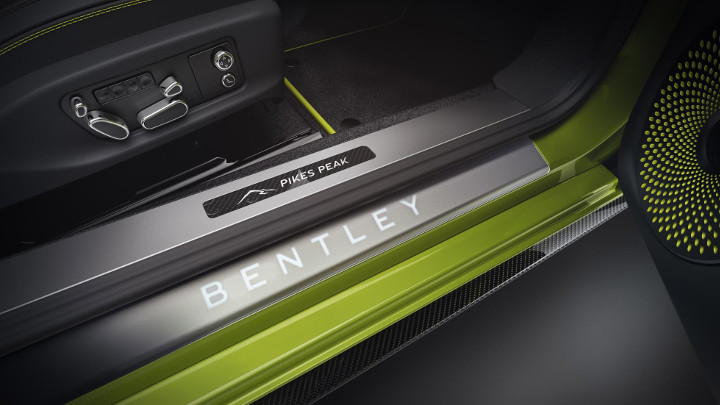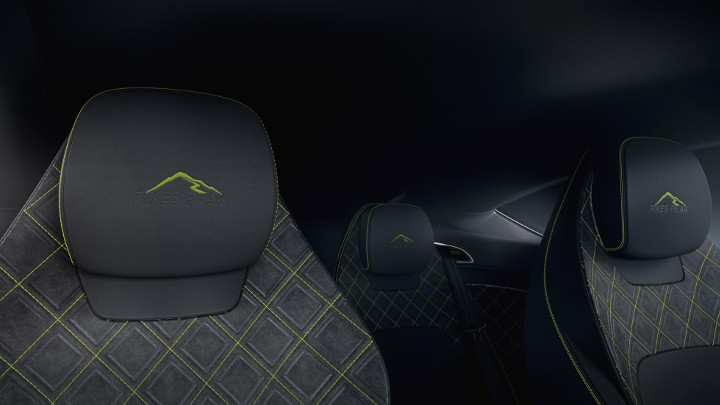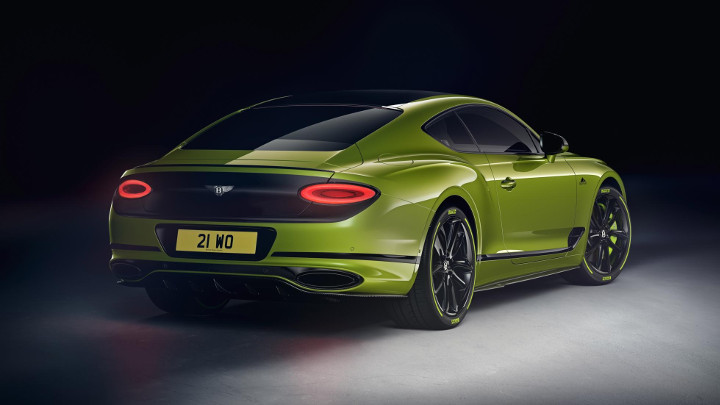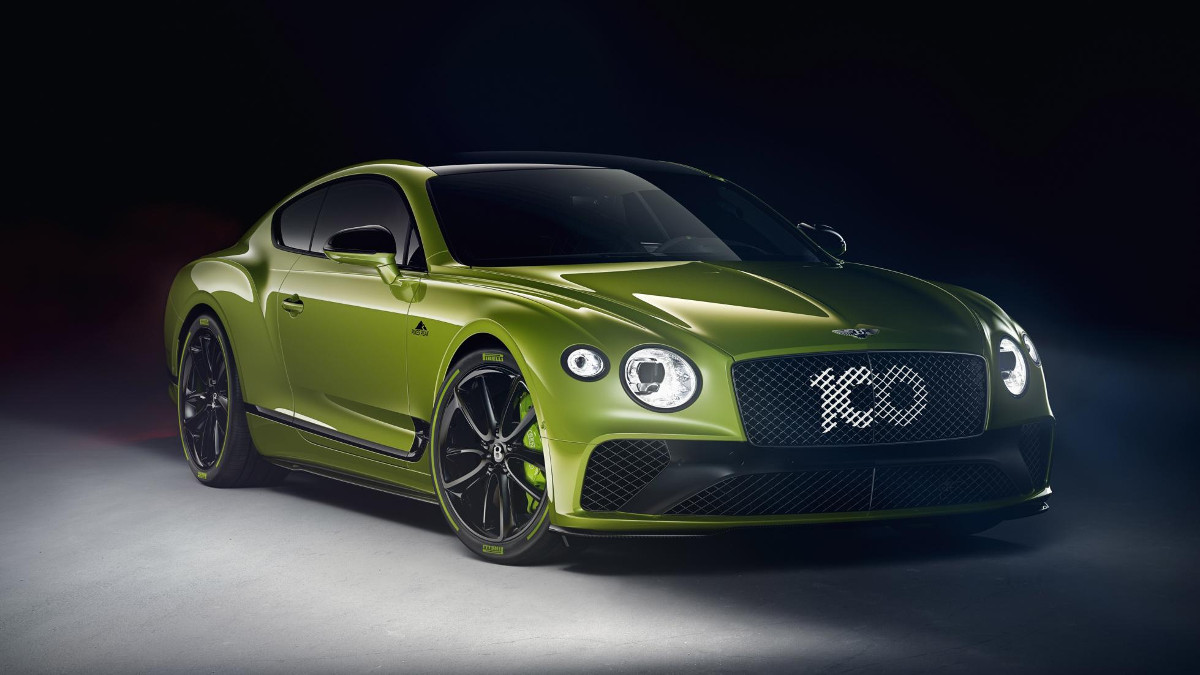 NOTE: This article first appeared on TopGear.com. Minor edits have been made.