We've always wondered about the new 8 Series. Not special enough. Nor charismatic to be a range-topper. Is this new Gran Coupe the big BMW's sweet spot? Certainly looks sweet, in any case.
Welcome then, to the brand new BMW M850i. As you can see, it has four doors. And as you probably can't see, it's 201mm longer than the 8 Series Coupe from whence it came. Naturally, it's also wider, and a touch taller than that coupe, because this one can accommodate up to four adults*.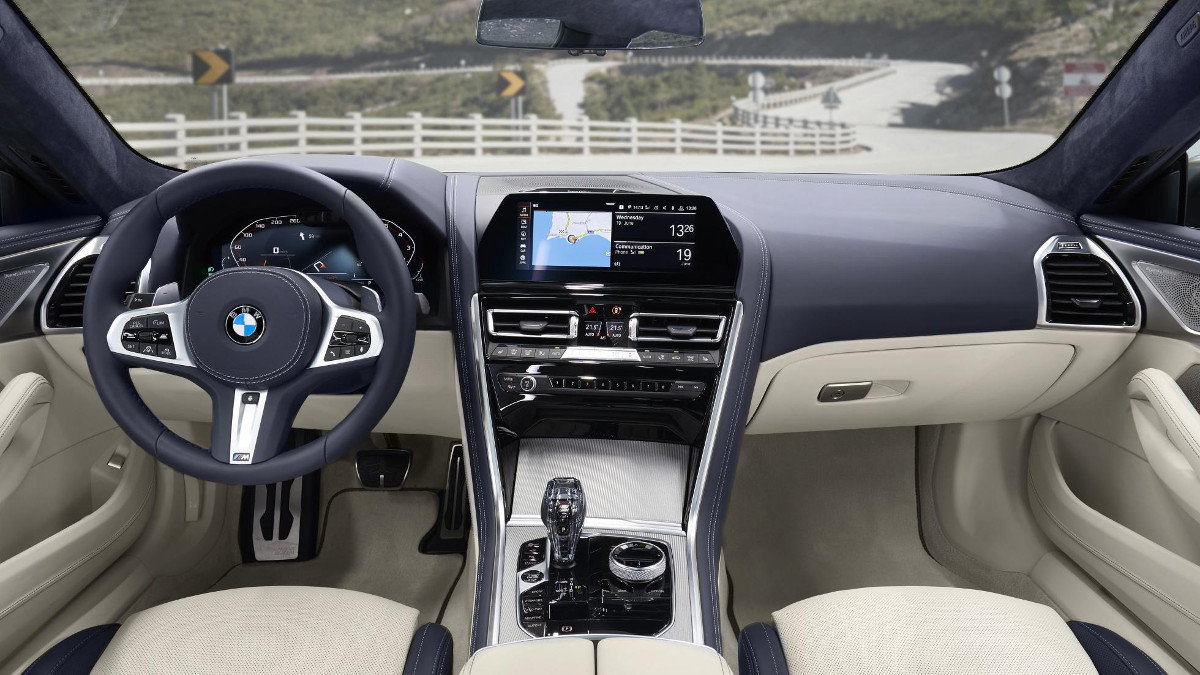 So, inside there's a new extended center console, along with a new rear seat unit that features two individual seats, along with a little third one snuck in between. If you have four adults and a child, or four adults and a small to medium-sized dog, it'll suffice 'for use on short journeys'.
Continue reading below ↓
Recommended Videos
BMW promises loads more shoulder and headroom in this car than in the coupe, which is handy, and there's loads of leather and options you can empty your banking app on. The rear seats can fold down too, increasing the 440-liter boot space to…something unspecified but presumably much larger.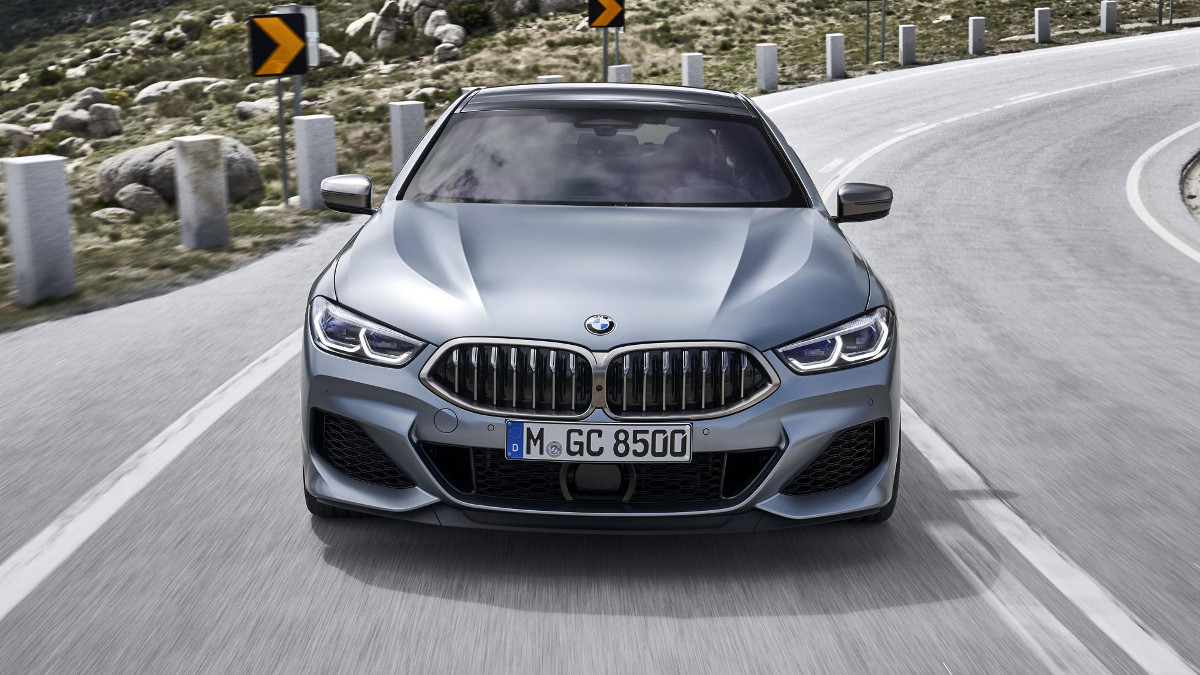 The front of the GC carries over the new 8 Series's signature: angry eyes, a big grille, lots of vents and scoops in this M850i spec. From there, however, it rises up to a slightly more upright windscreen for better headroom, and of course, that overall taller roofline. In side profile, it looks decent. Rear, too, looks good. It all feels very resolved and nice and…unlike the current BMW norm.
Naturally, the suspension and damping have been amended to deal with the additional height, weight and length. Adaptive dampers are standard, there are 'extremely stiff suspension springs' for less body roll, and the four-wheel-drive cars get active steering. There's active roll stabilization as an option, and an M Sport diff (standard on the M850i, optional on others).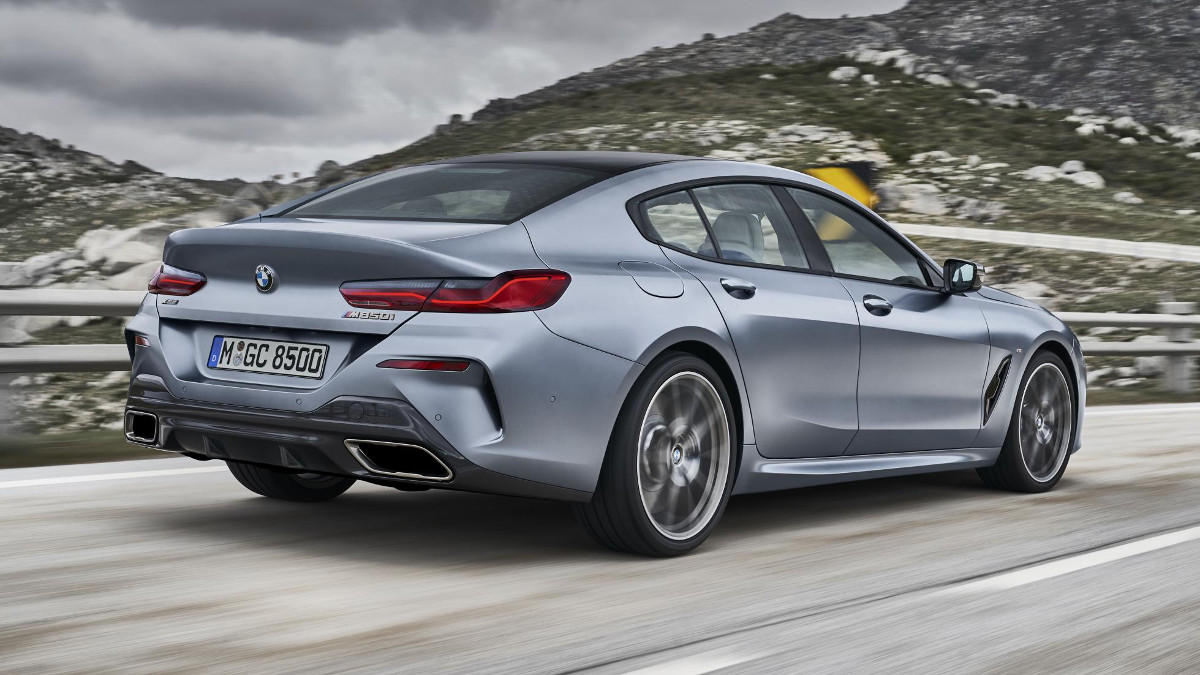 Engines mirror the standard 8 Series cars, so: a range-topping 526hp twin-turbo, 4WD petrol V8 (M850i) that'll do 0-100kph in 3.9secs, a rear-drive petrol straight-six with 336hp (840i, 0-62mph in 5.2secs), and a diesel 4WD sixer (840d xDrive, 0-100kph in 5.1secs).
It's 70kg heavier than the 8er coupe but features aluminum throughout its body—the bonnet, front panel, subframe, rear bumper support and so on. The boot lid is actually plastic, and you can option carbon things and a carbon-fiber roof. Which you must.
Prices start at £69,340 (more than P4,550,000) for the rear-drive 840i, £73,915 (over P4,800,000) for the 840d xDrive, and £97,720 (above P6,400,000) for the M850i. You can bet your house on there being an M8 Gran Coupe arriving in the near future, which looks set to match a 616hp V8 to a four-door body. We suspect that'll be the M8 to go for…
*Terms and conditions may apply, like how tall and generously fitted your adults are.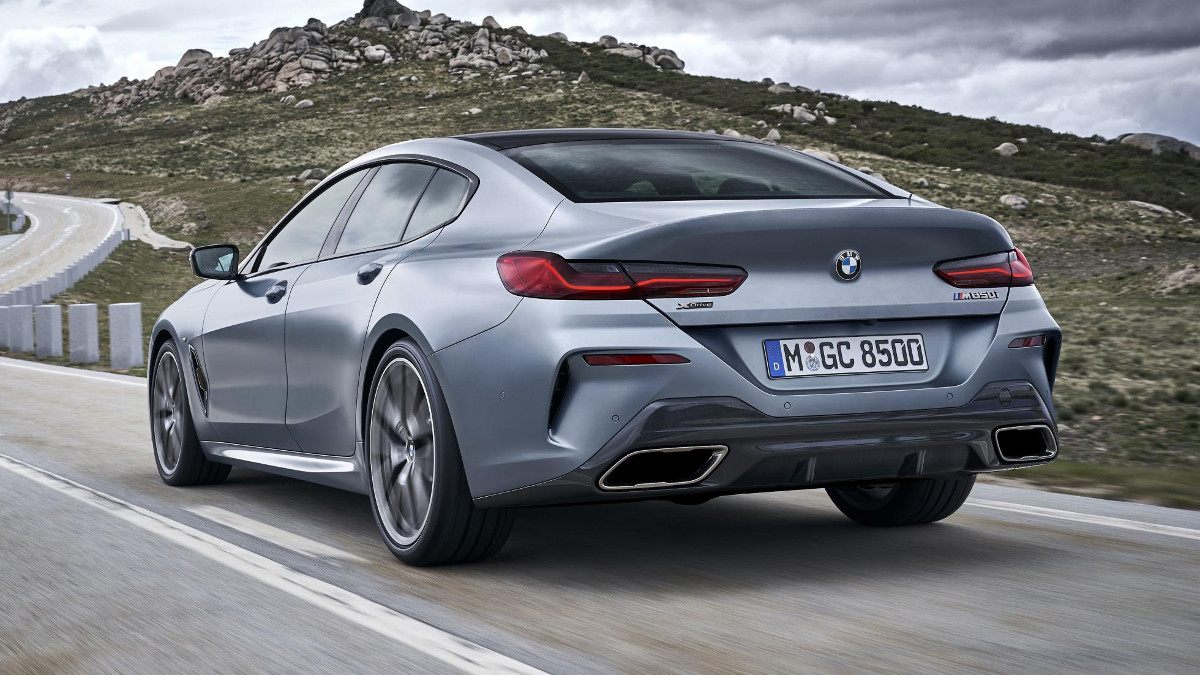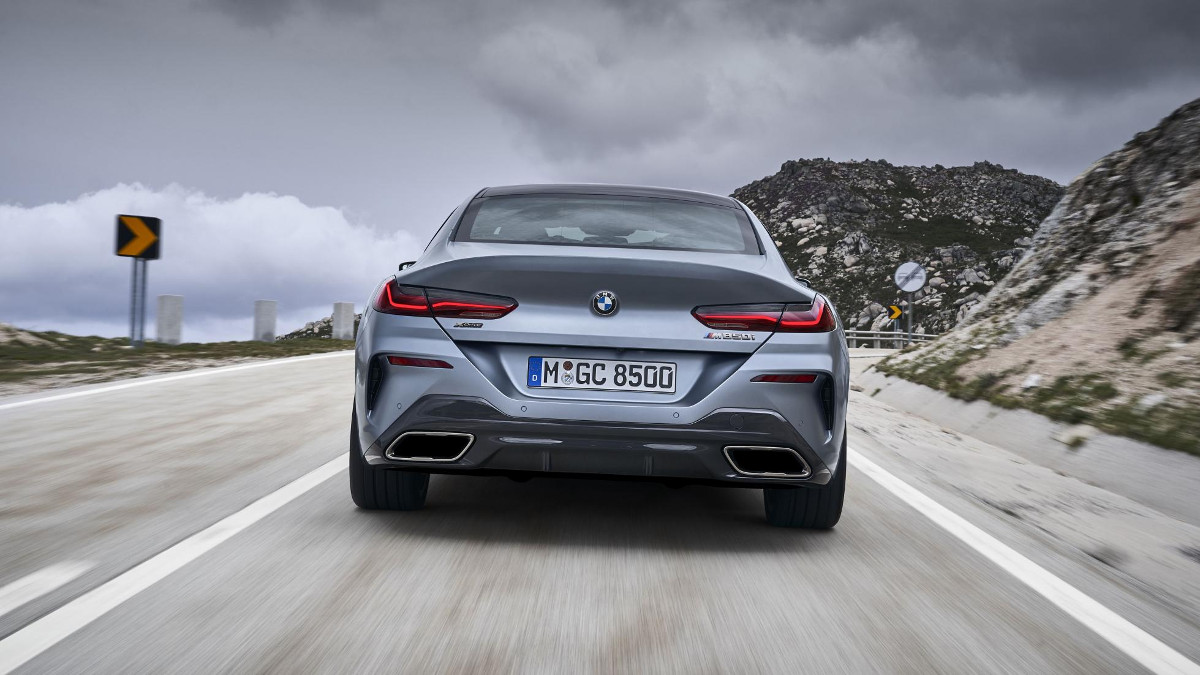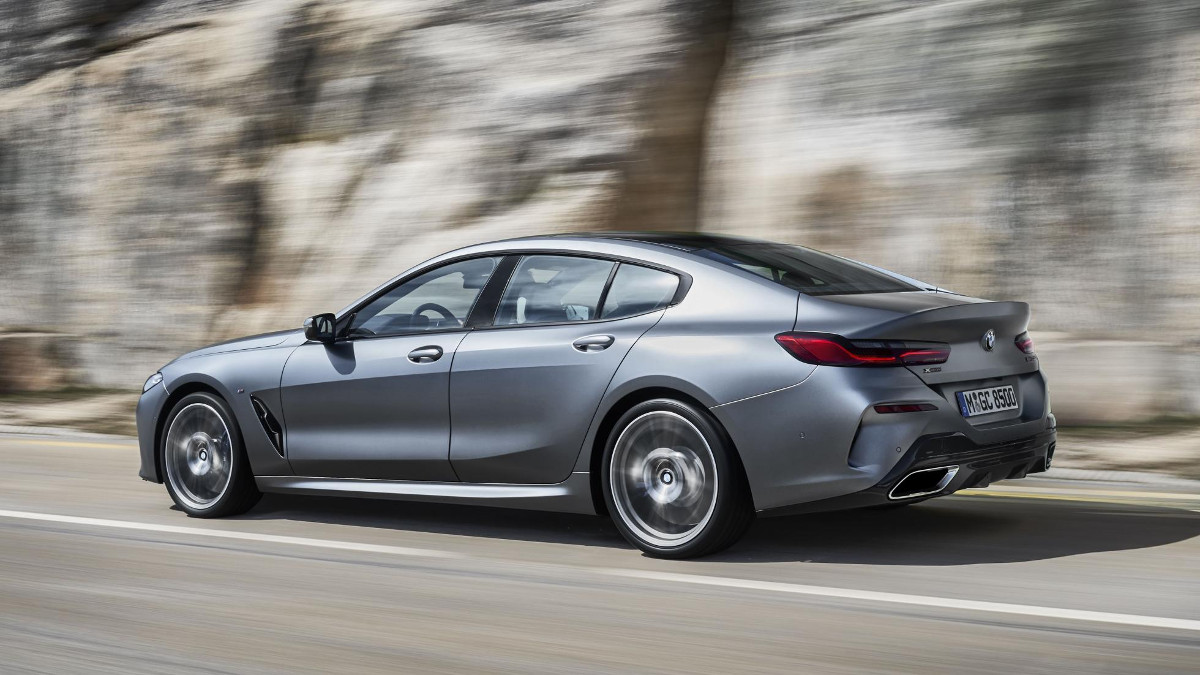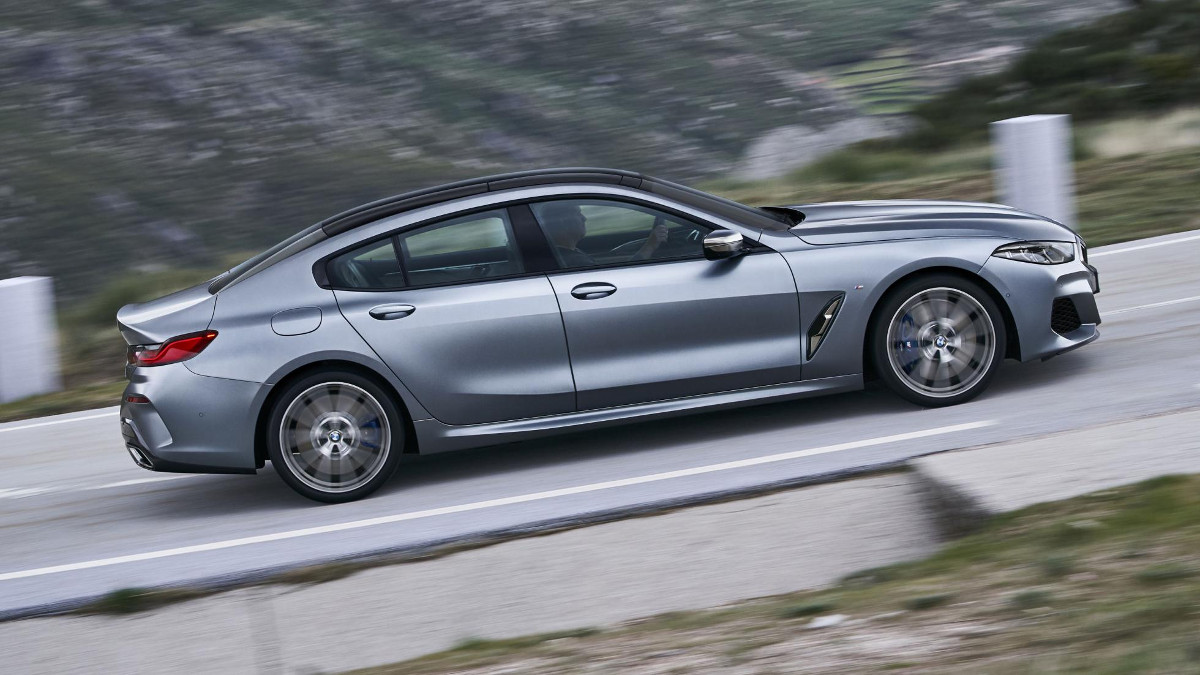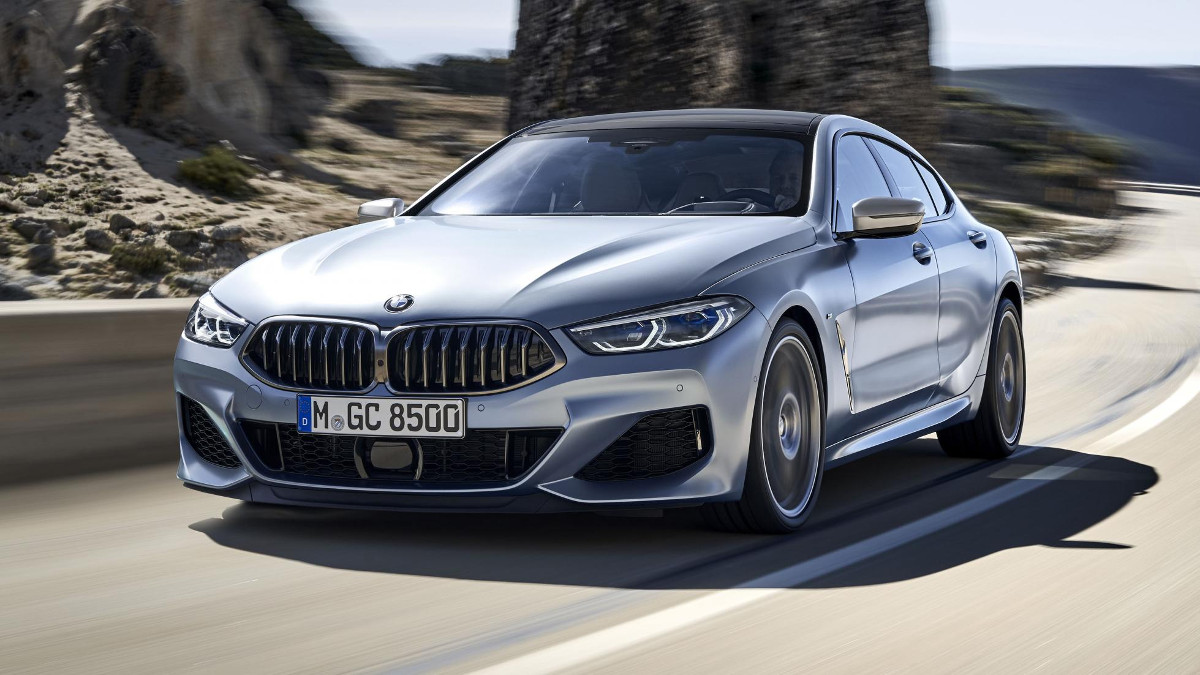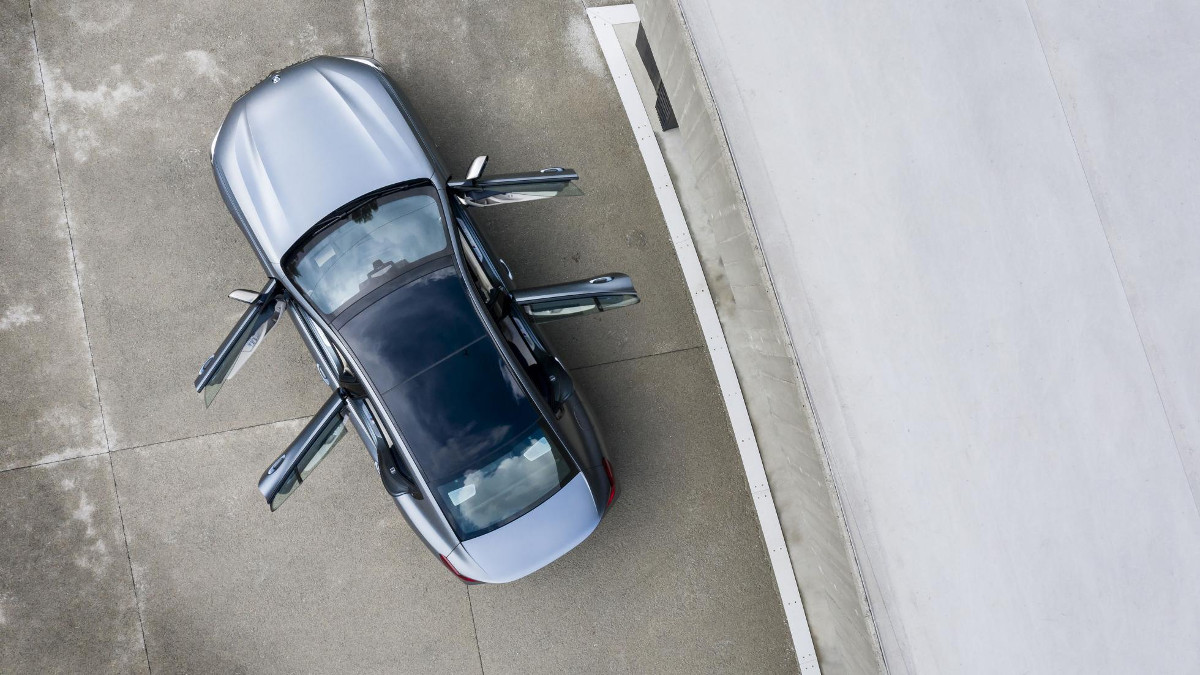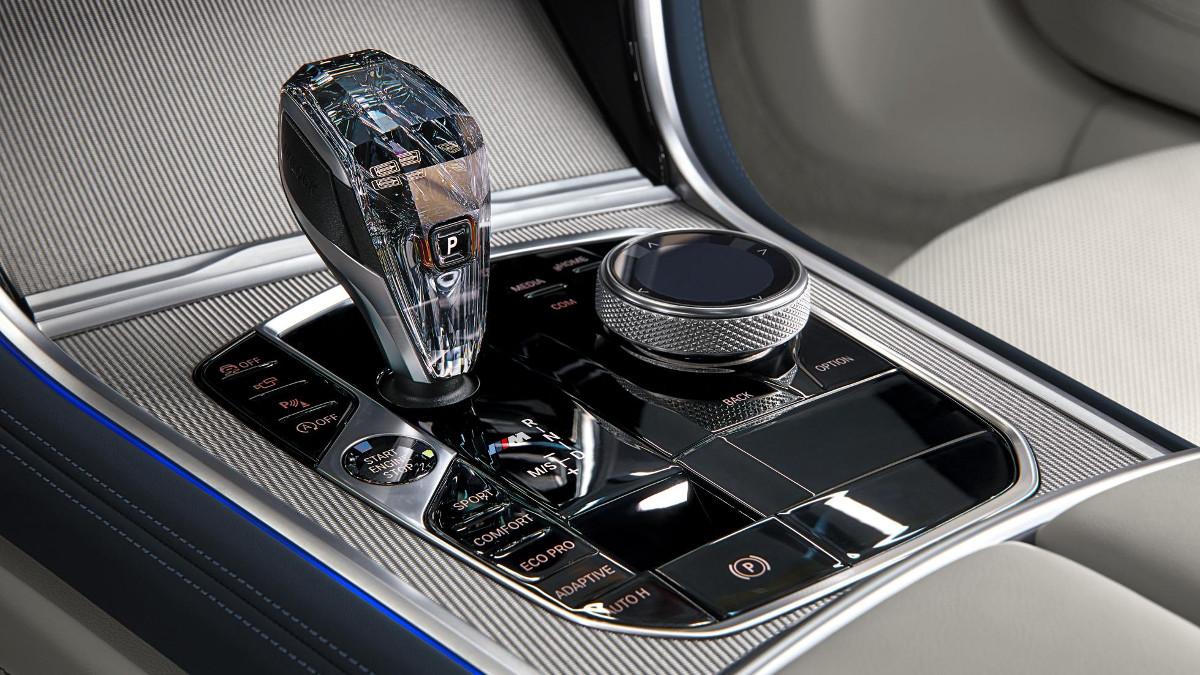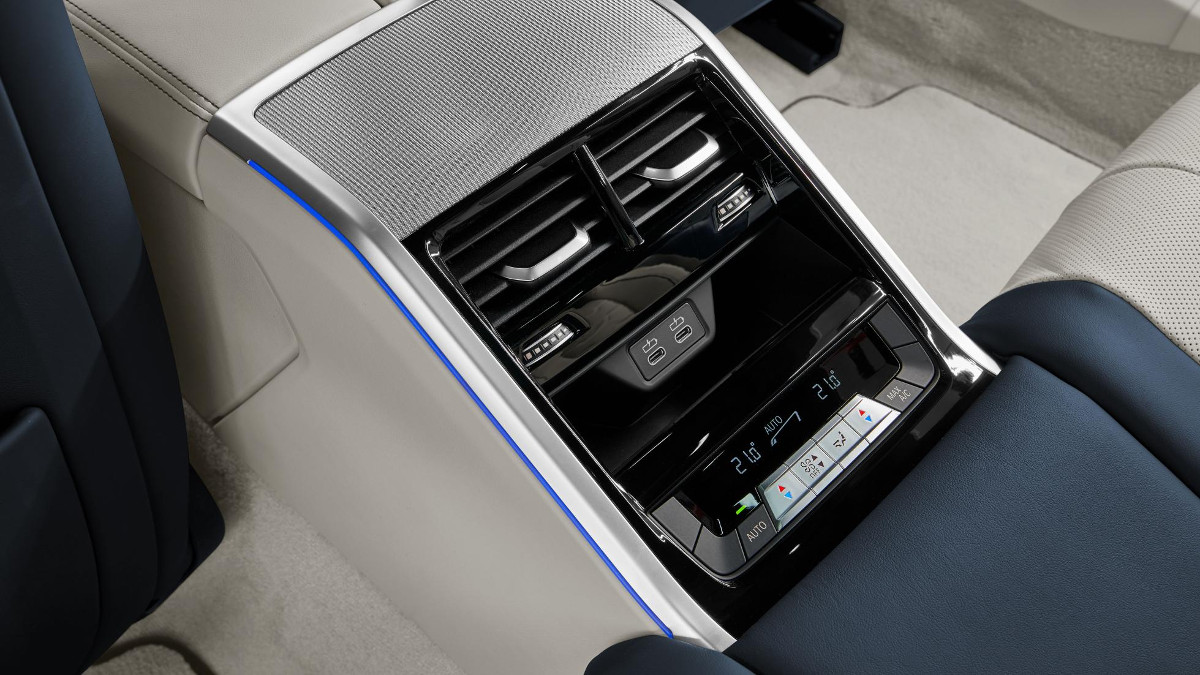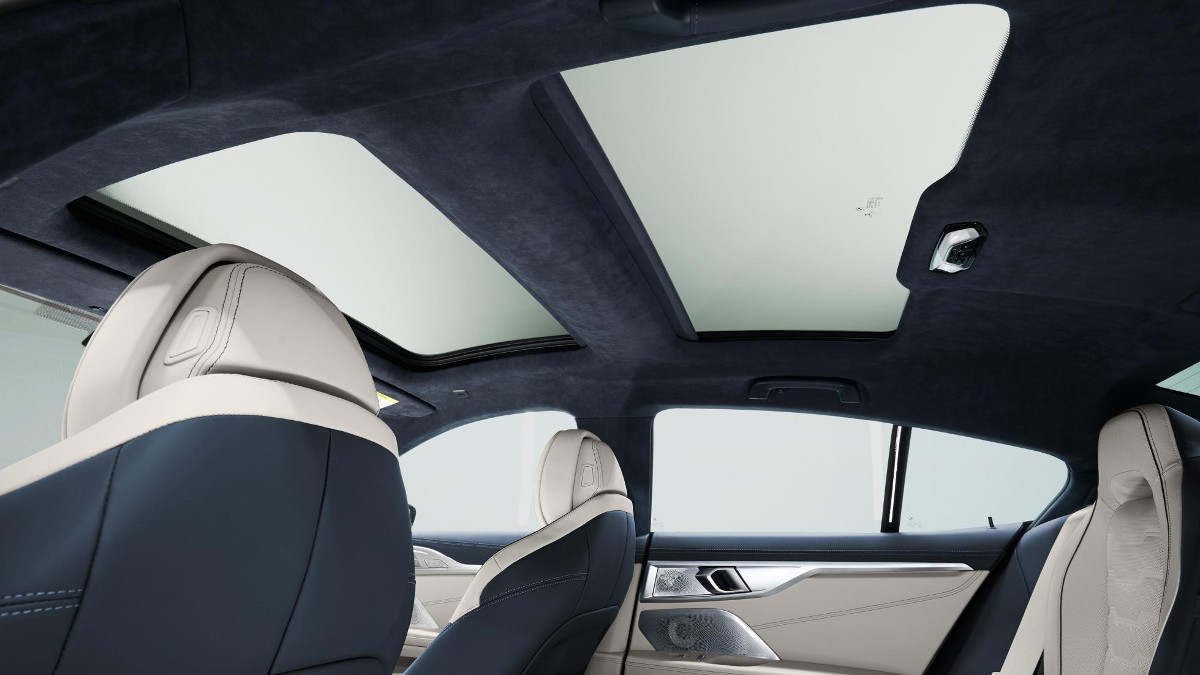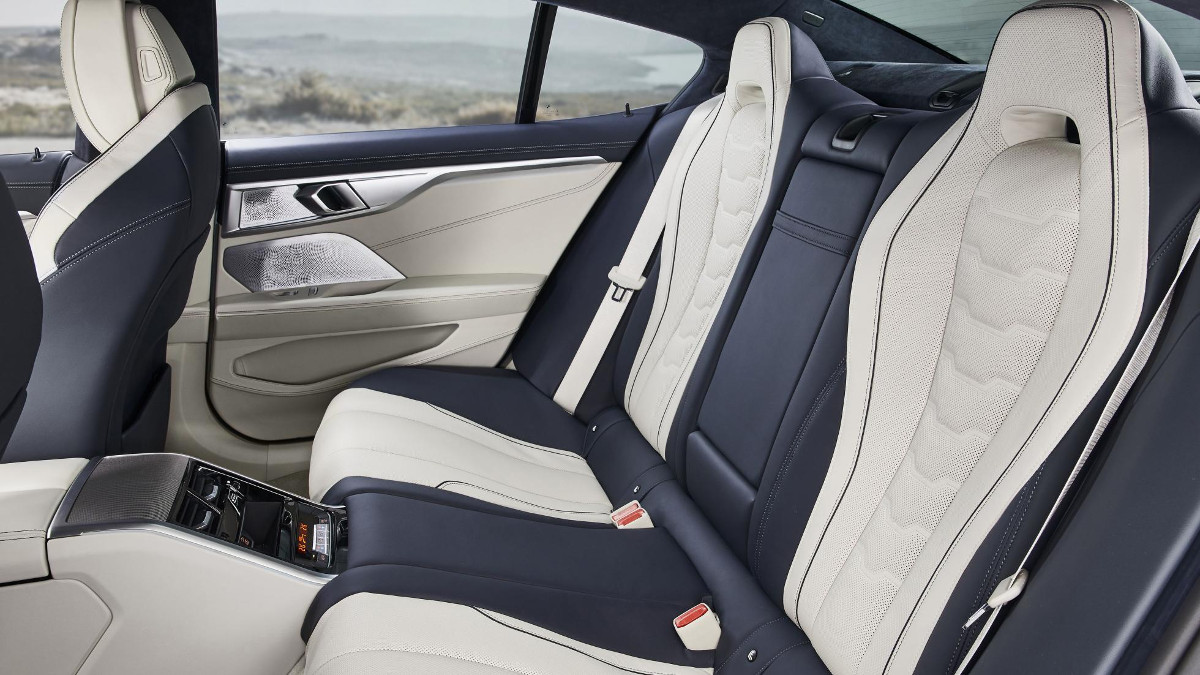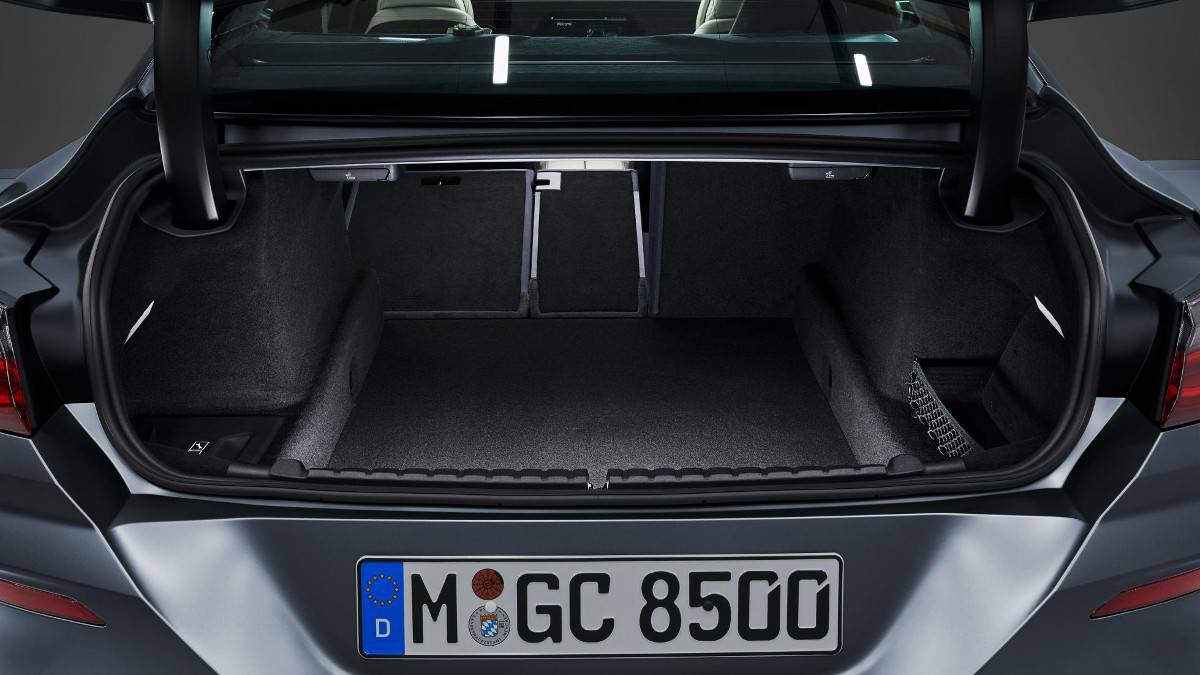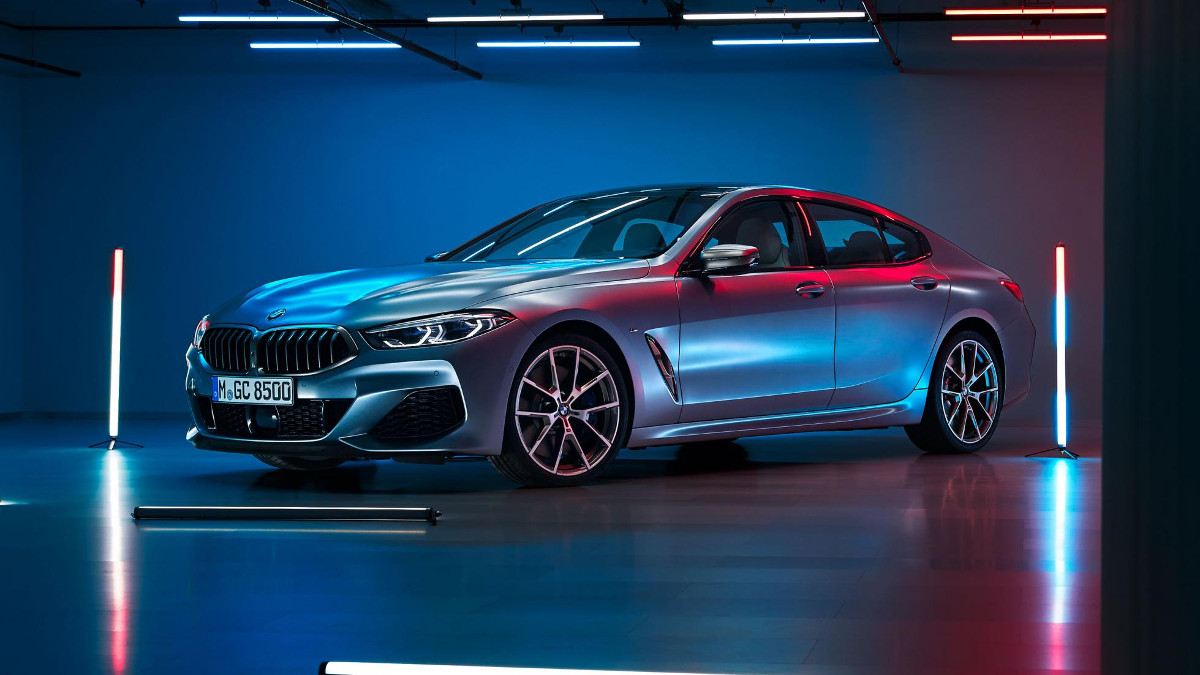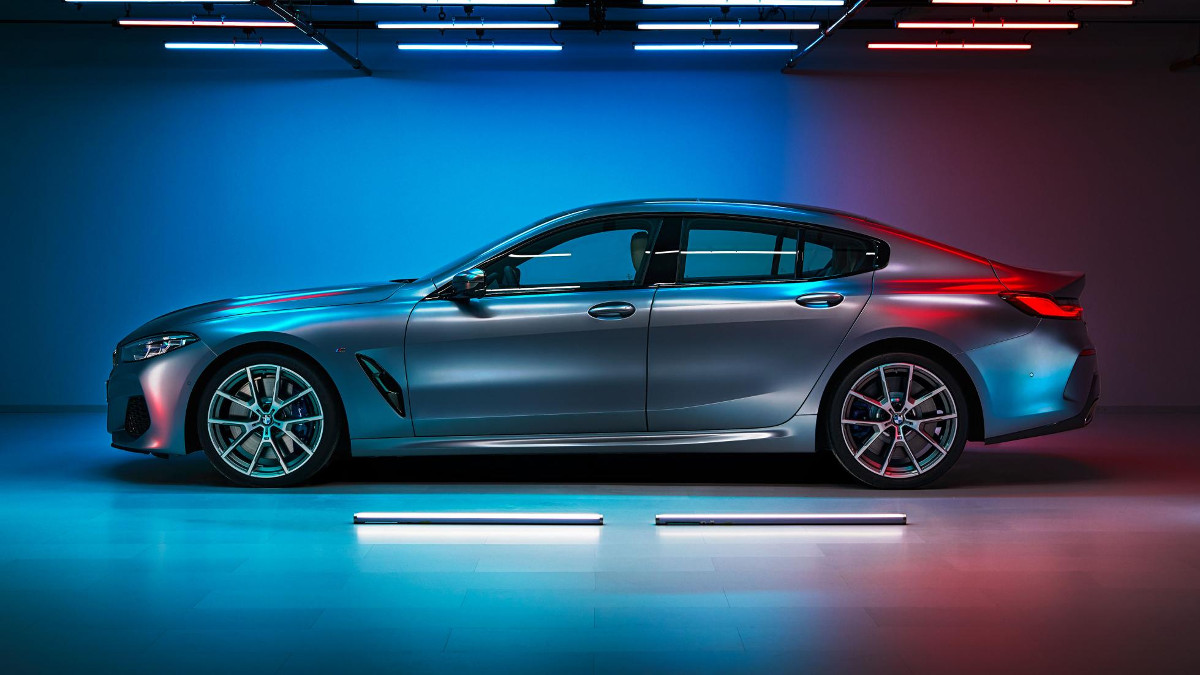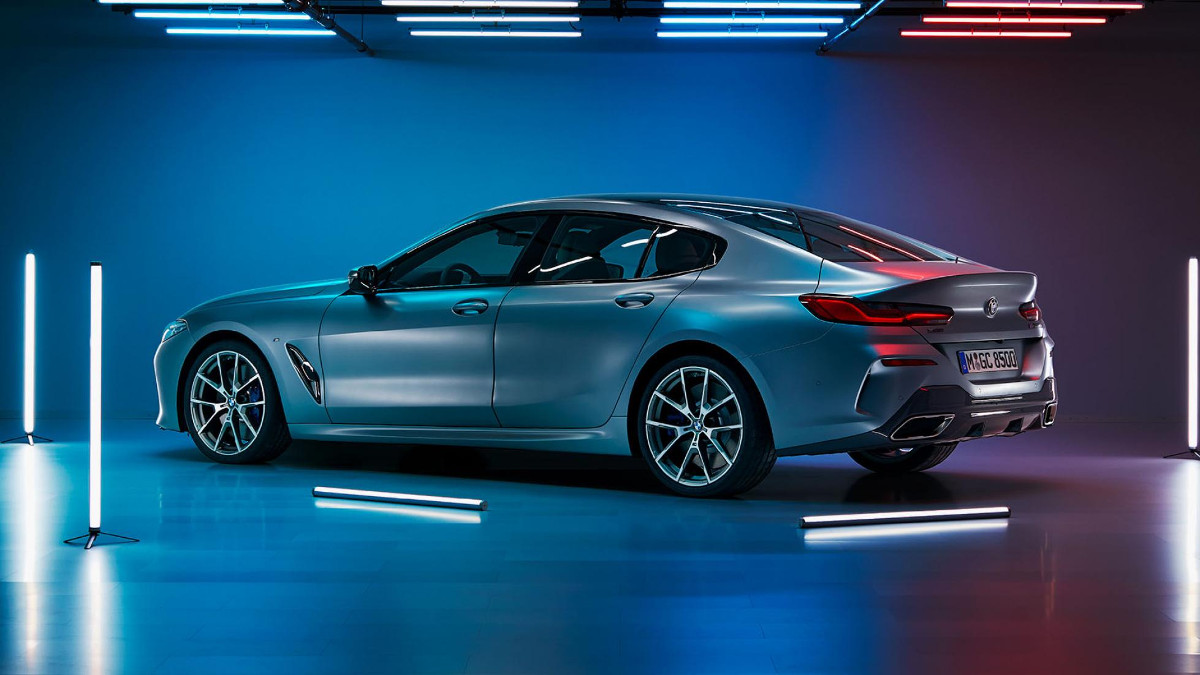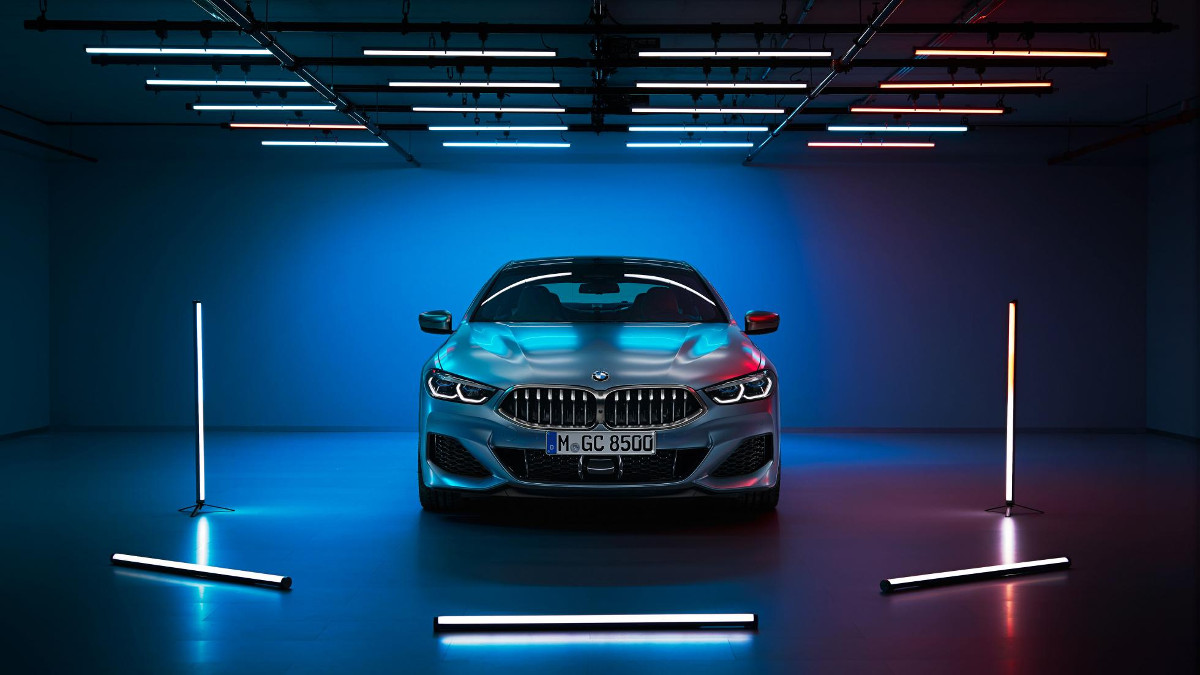 Note: This article first appearead on TopGear.com. Minor edits have been made.