BMW has resurrected an old name for its new electric car. And this isn't it. This isn't BMW's new, erm, 'Neue Klasse' – a reference describing its game-changing sedans from the Sixties that morphed into what we now know as the 5 Series – but the second in a triplet of concepts exploring various aspects of what the Neue Neue Klasse will represent.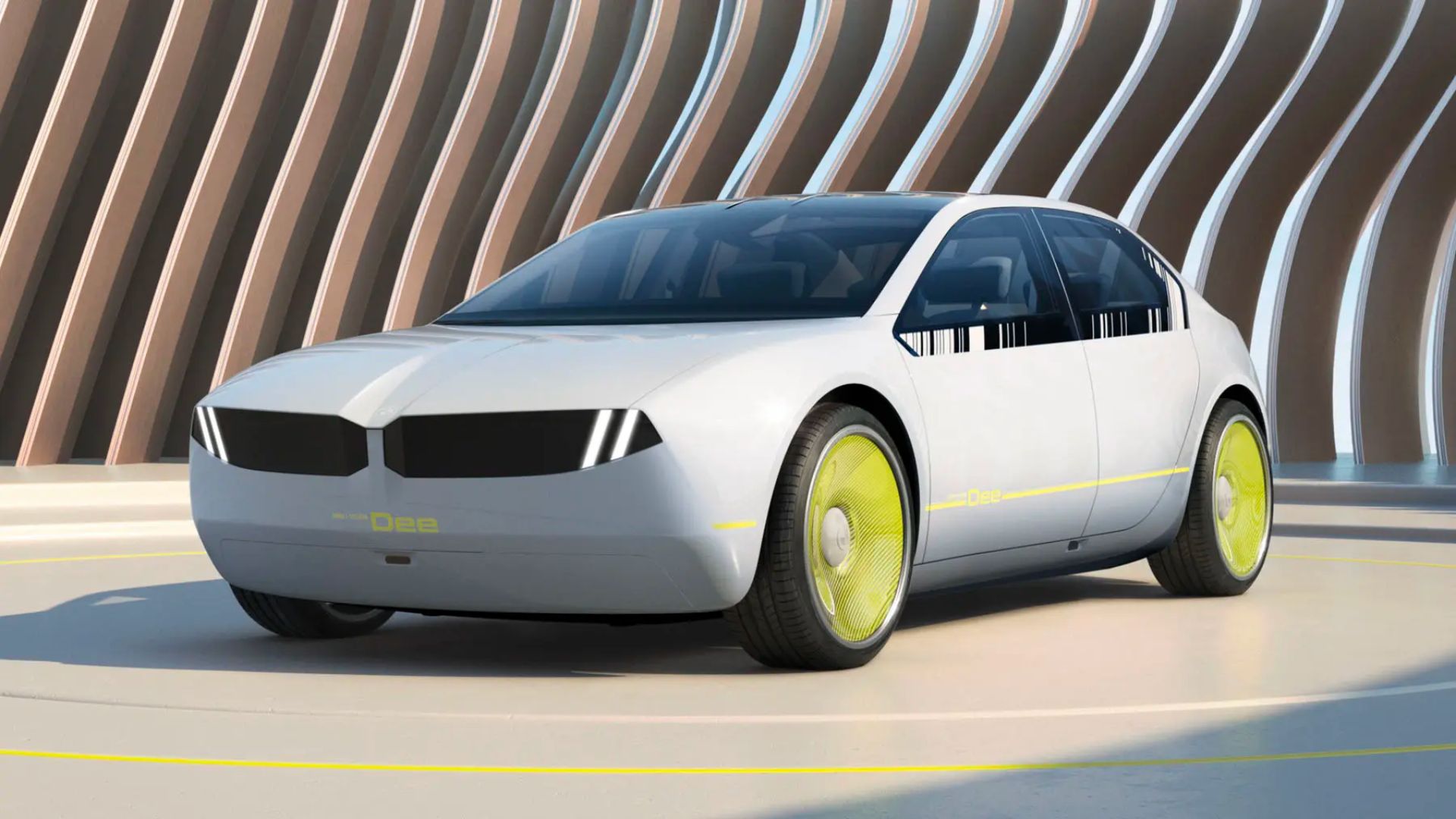 Where 2021's BMW i Vision Circular concept explored notions of sustainability, this new BMW i Vision Dee concept instead goes far deeper, to the very future of the car itself. At least according to BMW. "Whoever excels at integrating the customer's everyday digital worlds into the vehicle at all levels will succeed in mastering the future of car-building," said BMW's development boss Frank Weber.


OTHER STORIES YOU MIGHT HAVE MISSED:
The Suzuki Jimny takes center stage at DAMD's 2023 Tokyo Auto Salon booth
Sony and Honda's car brand is now called AFEELA
ADVERTISEMENT - CONTINUE READING BELOW ↓
And so, it is a look at how the digital aspects of BMW's Neue Klasse will take shape. And speaking of shapes, you will have already noticed that this i Vision Dee takes the form of a very classic BMW. A three-box sedan.


"That's the core, that's the heart of BMW," BMW i design boss Kai Langer told TopGear.com. He spoke of transforming the 'icons' of BMW's past; retooling the design flourishes the company has traded on for a new generation of consumers.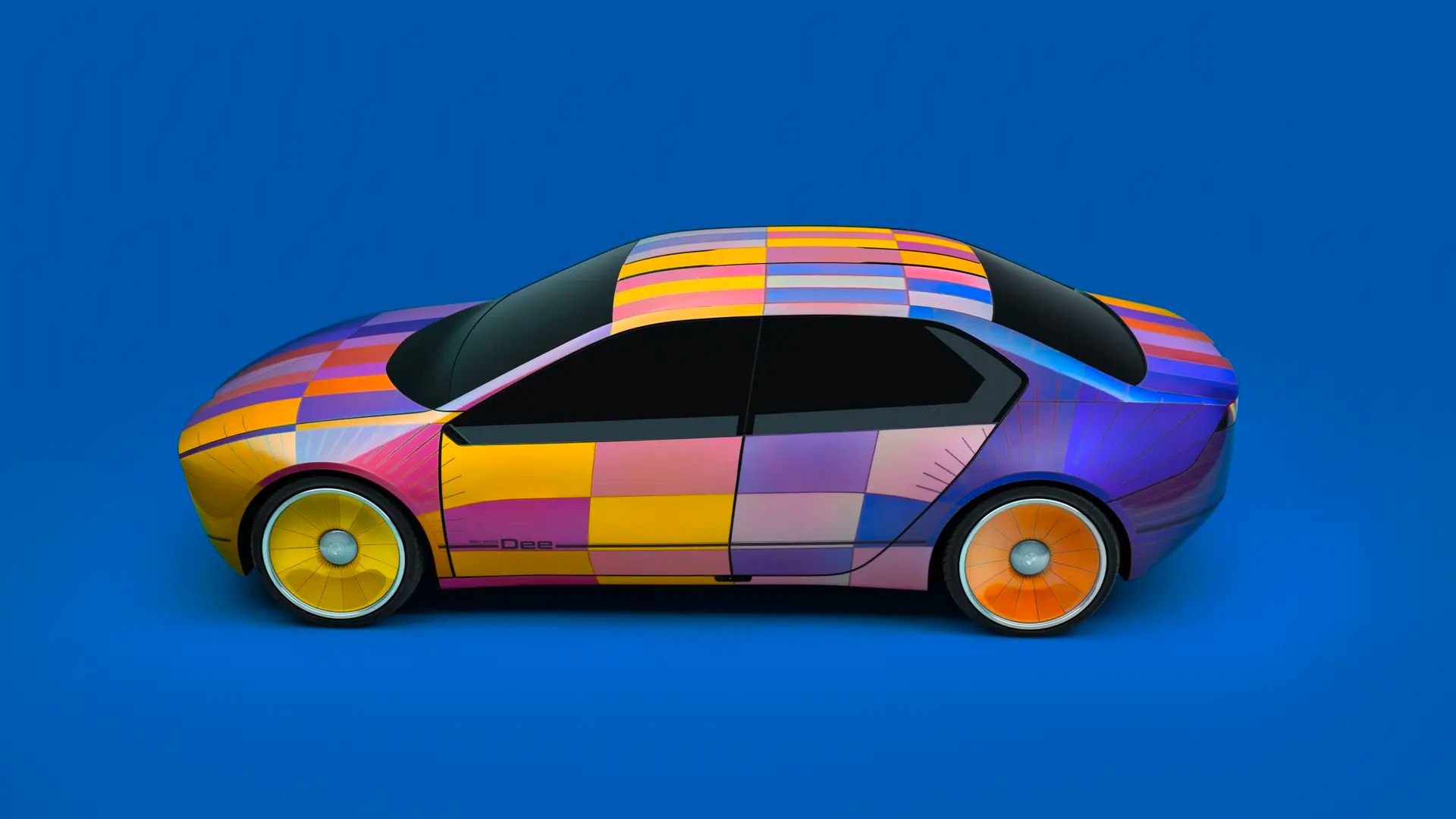 So this three-box, mid-sized i Vision Dee features the company's most famous – and recently controversial – of flourishes, the kidney grilles. Here they've been fully digitised and interactive, incorporated with the headlights, so that the car can actually convey facial expressions via the rather excellent 'E Ink' technology.
The Hofmeister Kink is present and correct too. "We have to keep our heritage," Langer said, "but we have to innovate them, transform them into the new digital world and give them a meaning. But they're still there."
ADVERTISEMENT - CONTINUE READING BELOW ↓
Recommended Videos
What's also there is the ability to change the exterior of the i Vision Dee in up to 32 colors. The tech's evolved substantially since it was first launched on the iX Flow; there's an 'ePaper' film applied to the body, divided up into 240 E Ink segments each of which can be controlled individually with a choice of up to 32 colors.
Furthering this interactivity is an avatar of the driver projected onto the side window as you approach as a sort of 'welcome scenario', while sensors detect who's approaching and automatically open the doors. And once inside, it gets full on The Matrix.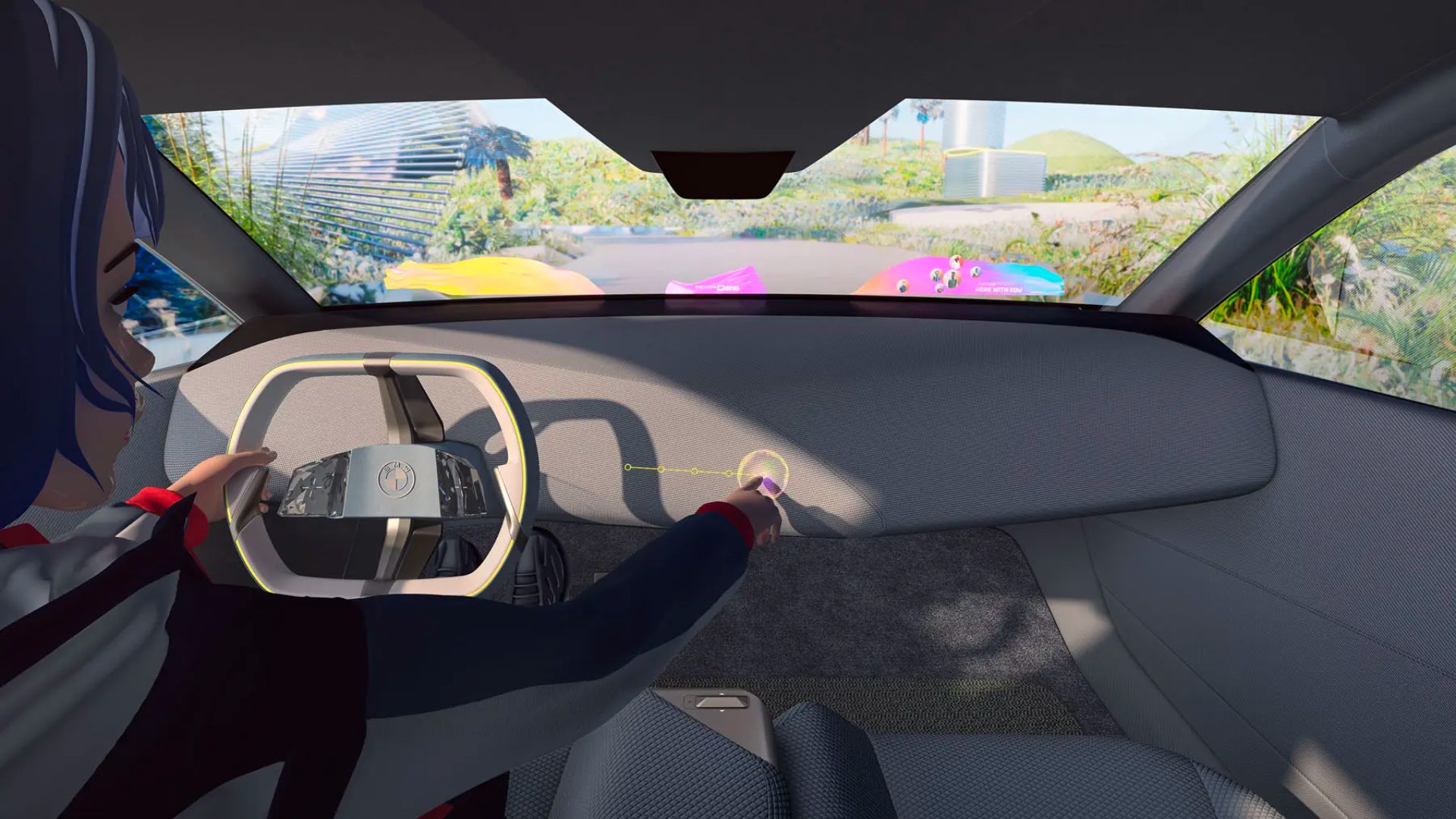 The key focus here is what BMW calls its 'Mixed Reality Slider', which project five stages of information/interaction directly onto the windscreen as a super-advanced head-up display. The stages run through simply being analogue, to driving-related information, to the communications system, to augmented reality projection, right up to full-on virtual reality just like the M2 Mixed Reality car we drove last year.


ADVERTISEMENT - CONTINUE READING BELOW ↓
And should the outside world become a nuisance, you can dim the windows to "gradually fade out reality", which is an option we genuinely could have used between 2020-2022. Back in the, um, real world, BMW will roll out a production version of the i Vision Dee's head-up display spanning the full width of the windscreen from 2025.


Is there a danger of too much info, though? "You have to see the risks and benefits and balance it out," Langer told TG. "You have to consider the whole driving experience. Overloading information is probably not the right solution, you have to find the right balance. But you also need to consider that there will be driving situations along the customer journey where the car may be driven by itself."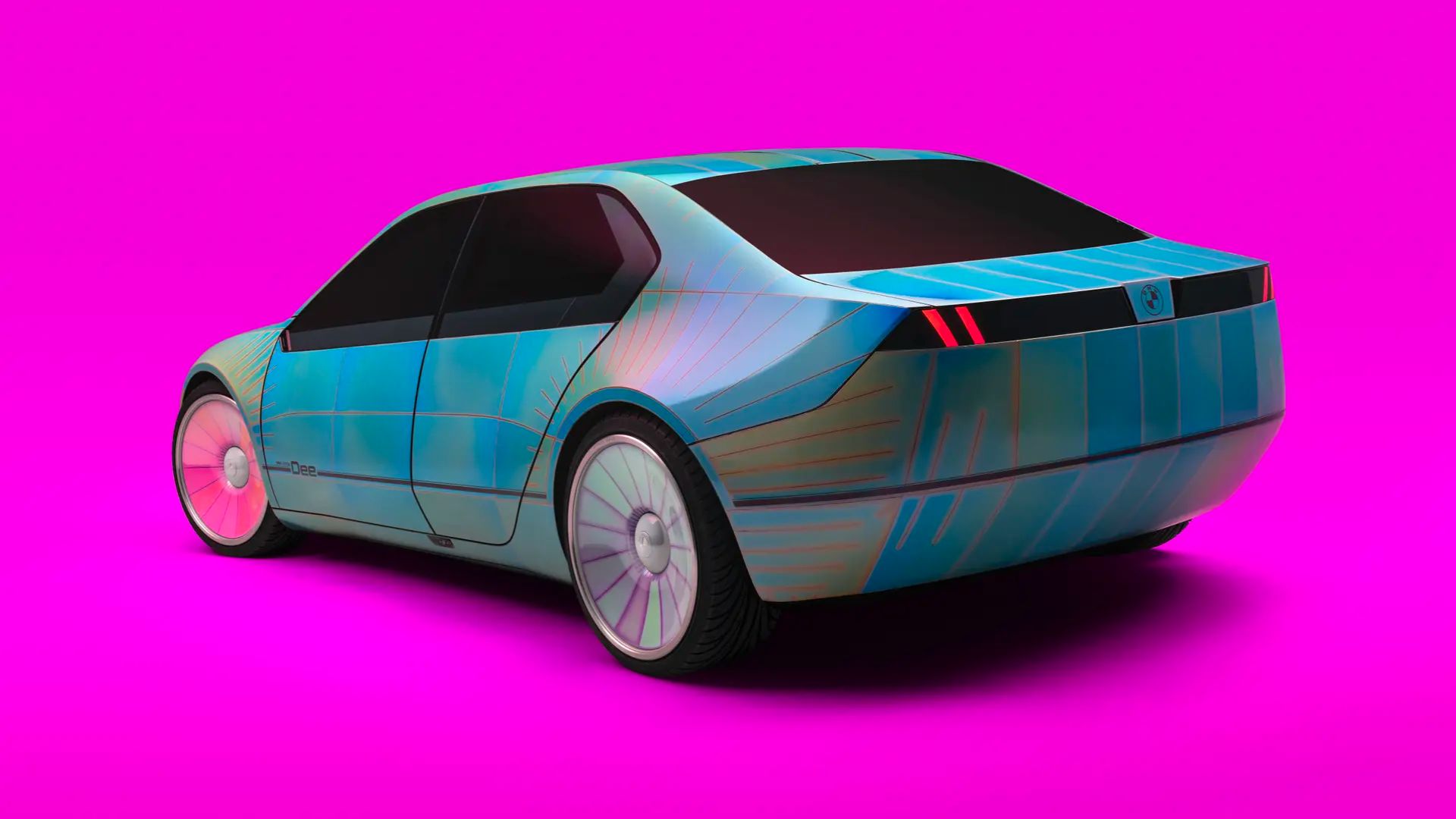 While there's no technical info on the BMW i Vision Dee's various sensors or self-driving tech – or indeed its powertrain, performance or range (because Concept Car) – be assured it's been designed for a world in which it's possible. Langer was keen to note, though, that despite all the tech, the driver would always be in control. "It's not that technology controls you, but it could help you a lot."


BMW Group design boss Adrian van Hooydonk takes it one step further. "Implemented the right way, technology will create worthwhile experiences, make you a better driver and simply bring humans and machines closer together."


Indeed, with all the talk of the i Vision Dee's head-up display, pared back proportions and on-board technology, it's still a BMW. And resurrecting an old name for a class of car renowned for its handling smarts brings with it expectation. "We have been dynamic and we always will be."
This story first appeared on TopGear.com. Minor edits have been made.