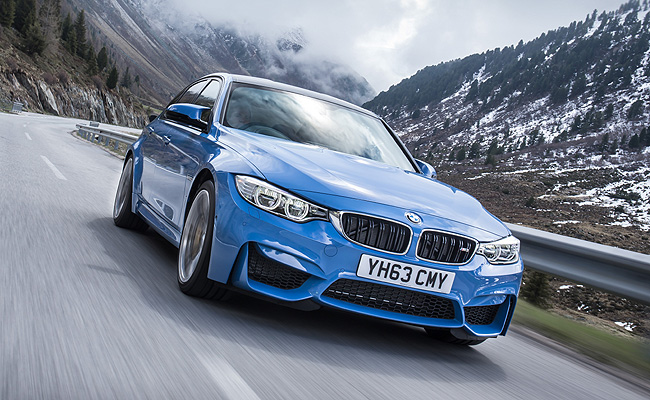 Instead of putting more power in its cars, BMW's M division will concentrate on making them lighter "as a way of delivering the brand's familiar high performance."
"We want to be in a different league for power-to-weight," said M product management boss Carsten Pries. "But we prefer to have a car that weighs 1,000kg rather than one with 1,000hp."
While the M division's latest offerings--the M3 sedan and the M4 coupe--are more powerful than their predecessors, the increase was only by 3% from 416hp to 427hp. Their weight, however, has dropped by up to 80kg (6%). This reportedly helps to improve fuel consumption and lessen carbon-dioxide emissions by up to 28%, or the equivalent of an additional 161km on a full tank of fuel.
According to Pries, the desire to cut weight is the main reason BMW M has decided to stick with rear-wheel drive for the M3 and the M4 instead of offering them with the xDrive all-wheel-drive system.
"What is the point of taking out 80kg if you are going to put 75kg back through xDrive," Pries added. "It does not mean that we will not have xDrive in an M model in the future."
Would you like the M3 or the M4 with all-wheel drive instead of the classic rear-wheel-drive setup?
Continue reading below ↓
Recommended Videos