Remember the BMW Next 100 from 2016? We don't blame you if you don't—the span since then is pretty much an era by auto industry standards, and the German carmaker has come up with plenty of memorable concept cars since then.
Anyway, one of that car's most unique features was its steering wheel, or lack thereof. Instead of a traditional circular tiller, the Next 100 flaunted a minimalist control unit flanked by a pair of grab handles—very futuristic, but possibly much closer to becoming a reality than we think.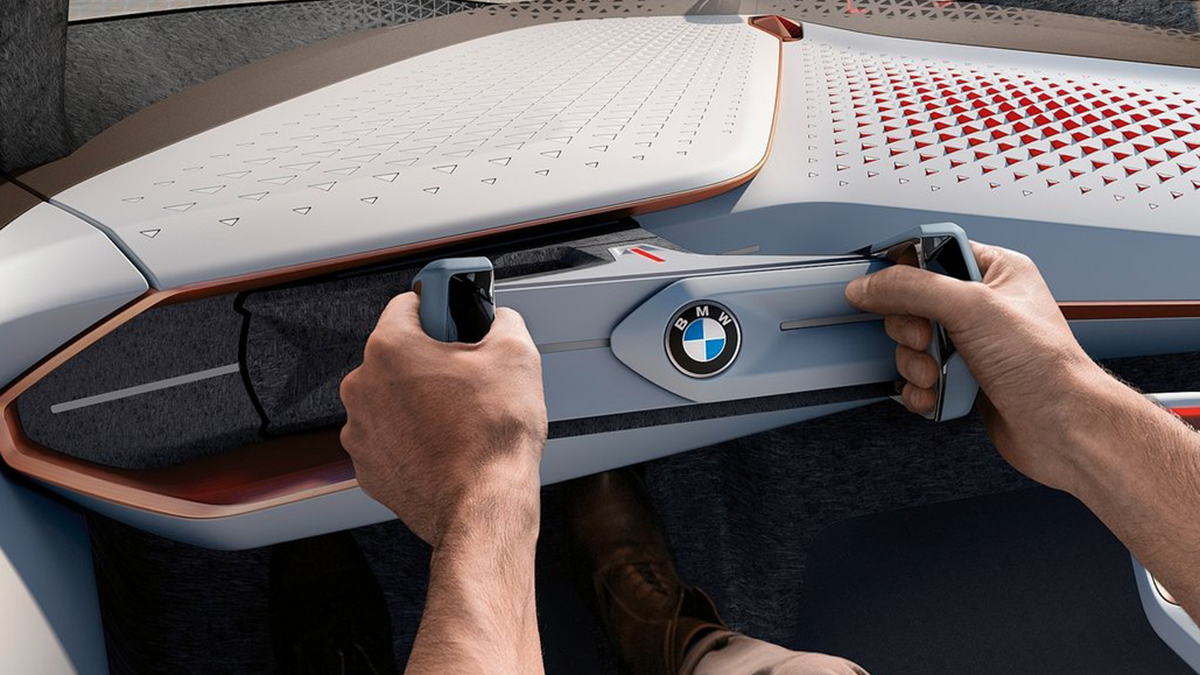 The images you see below are of a patent filed by Bayerische Motoren Werke Aktiengesellschaft, otherwise known as BMW, back in January 2019. It was only recently published, and it's basically a steering handle composed of a pair of joystick-like grips with various controls on them.
According to the patent description, this is part of the development of a partially autonomous car, though there's no indication of exactly what model this is. There's plenty to take in, but unfortunately, the patent filed is entirely in German. There are a few things we can pick up just by looking at the sketches, though.
ADVERTISEMENT - CONTINUE READING BELOW ↓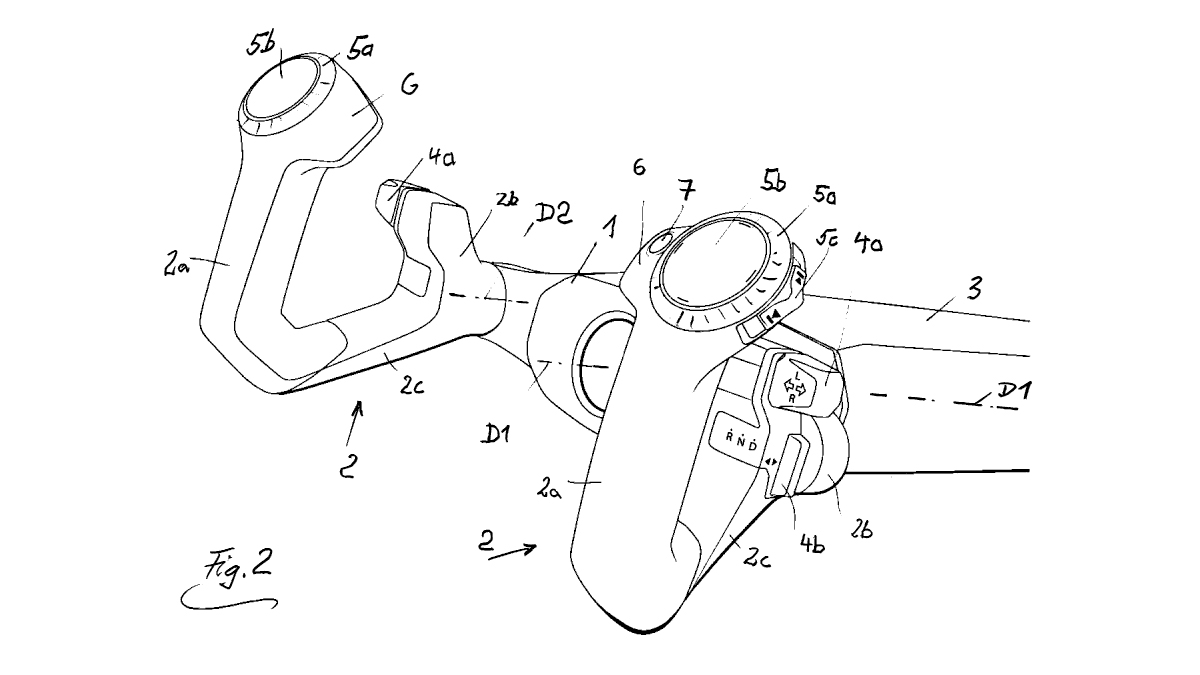 The first thing that stands out is that the gear selector is now located on the left side handle underneath what we assume are the signal light controls. Dials are installed on each handle, too, and at least one of them features audio and volume controls. Scanning the patent also shows that the handle may feature elements designed to manage vehicle autonomy. You can check out the patent filing in its entirety at the WIPO IP Portal.
It's an interesting look, that's for sure. Do you think this kind of setup will eventually make its way to BMW's cars, or is this just nothing more than another patent filing? Let us know in the comments.
ADVERTISEMENT - CONTINUE READING BELOW ↓
Recommended Videos